Italy is a country known for many things: its history, its culture, its shopping... the list can go on and on. But there's no question that one of the things Italy is most famous for is its cuisine. Nothing beats eating in Italy, and any holiday to Italy soon reveals that its cuisine is so much more than just pasta and pizza.
With that in mind, we've put together a list of the best places in Italy for food - and the dishes you should try whilst you're there - whether you're visiting the famous cities of Rome and Florence or discovering local dishes in lesser-known spots. Be warned... you may not want to read this article on an empty stomach!
The Best Places in Italy for Food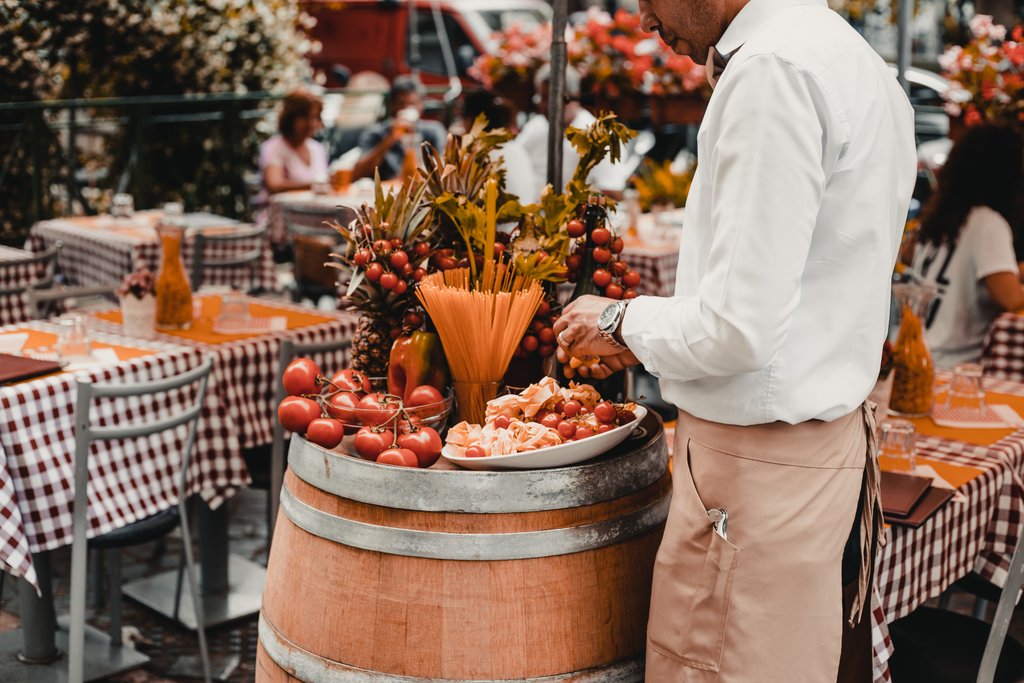 1. Rome
As many people's first stop in the country, Rome had to make the list of the best places in Italy for food. But with so many restaurants in the Italian capital, how do you know what you should eat? And how do you know what's authentic to Rome itself?
A good dish to start with is with a bowl of cacio e pepe, which translates to "cheese and pepper" in the Italian dialect. It's one of the simplest pasta dishes in the country, but arguably one of the tastiest. Pasta is tossed with cheese (Pecorino Romano is the top choice), pepper, and a bit of the pasta water to create a deliciously creamy sauce.
Trust us, it sounds simple, but you'll want to head back to Rome again and again to eat this incredible pasta dish. Ask the concierge at your hotel in Rome to make sure you find an authentic restaurant for cacio e pepe!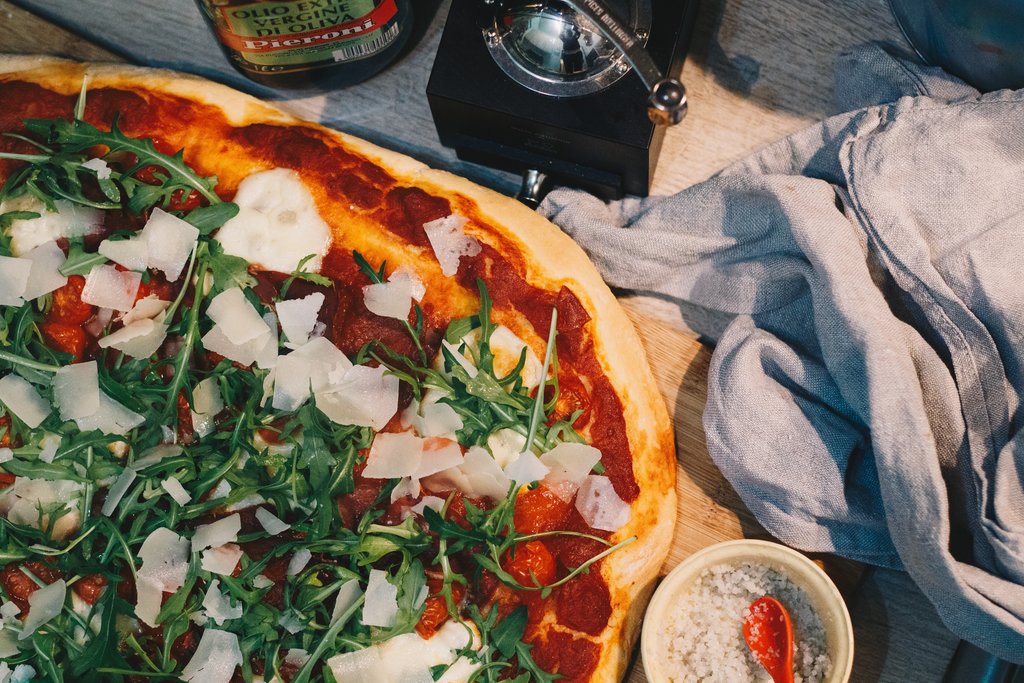 2. Naples
If we're talking about big cities in Italy with amazing food, we have to include Naples on the list. It's the birthplace of pizza, after all! With nearly a thousand pizzerias in the city alone, you're never far from the perfect slice. While we may be used to pizza with unlimited toppings from our favourite takeaway at home, in Naples it's best to keep it simple and let the ingredients speak for themselves; a traditional margherita (tomato sauce, mozzarella, basil leaves, salt, and olive oil) is always a fantastic choice.
Wondering where to start on finding the best pizza in Naples? Look for a pizzeria with a sign or certificate from the AVPN (Associazione Verace Pizza Napoletana), the organisation that regulates local pizzerias to ensure they stick to the Neapolitan traditions of pizza-making. Another clue you're in for a good pizza? Look for a queue. If you see local Napolitano queued up and waiting for a slice, you know you're in for a treat.
3. Florence
One of the first things you'll learn about Italian food when you visit Italy is that, as previously mentioned, it is so much more than pasta and pizza (although we certainly wouldn't turn down either). Each region has its own specialities depending on the local produce and what's available from season to season.
In Tuscany, that means bistecca alla fiorentina, which translates to "beefsteak in Florentine style". The steak is traditionally prepared using meat from the Chianina cattle, a Tuscan breed known for its quality beef. Seasoned with local spices and cooked on the embers or on the grill, the preparation is what makes this dish stand out. Often served with cannellini beans, also a Tuscan staple, you can't get much more authentic than a bistecca alla fiorentina in Florence if you're looking for the best places to eat in Italy.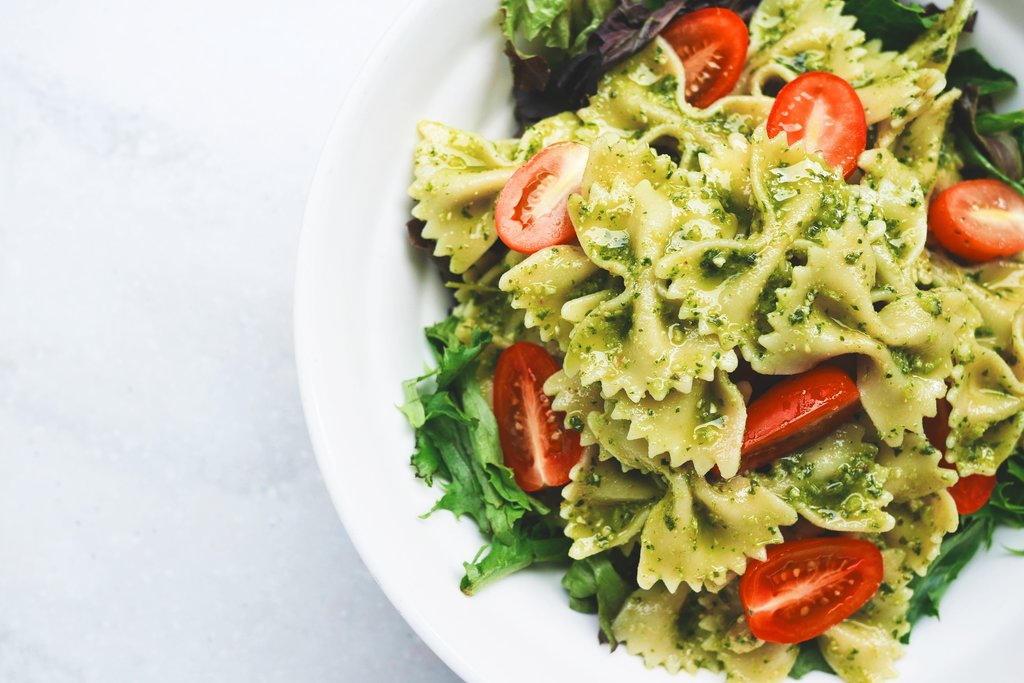 4. Genoa
When we think of places to eat in Italy, we might initially think of Rome, Naples, or Florence - see above - but there are so many other incredible places for food in Italy. Liguria, home to Genoa, Portofino, and the five towns of Cinque Terre - is often said to be the birthplace of many delicious foods we think of as staples of Italian cuisine: focaccia bread, minestrone soup, and ravioli pasta to name a few.
Our pick for the top thing to try in Genoa? Pesto! Look for pesto alla genovese for the best of the best, as it's DOP protected. DOP stands for Denominazione di Origine Protetta, which ensures that the food is locally produced and of the highest quality. This applies to many foods in Italy, including balsamic vinegar, olive oil, cheeses, and so on (always look for the DOP label for authenticity and taste quality). Pesto alla genovese is made from only a few ingredients, but prepared in the traditional way and served over pasta, it makes for one of the best dishes you'll try in Italy. We recommend trying a penne with pesto... you can't go wrong with this meal in Genoa!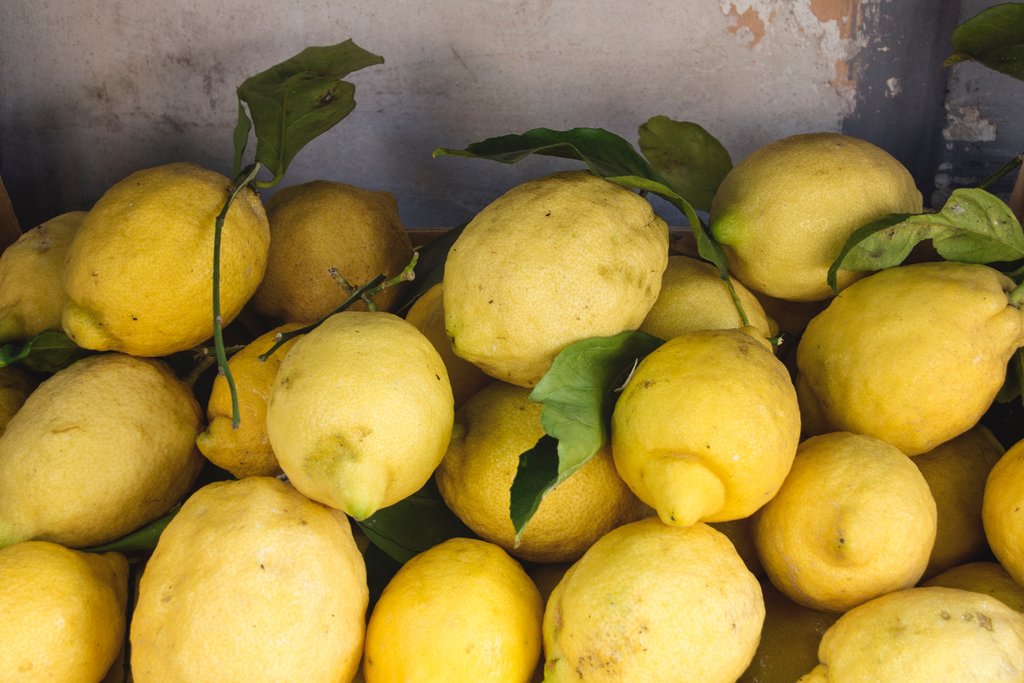 5. Sorrento
With its location on the sea, you simply must try a plate of fresh seafood while in Sorrento (or if you're on holiday on the Amalfi Coast). If you want the simplest and often freshest option, go for a whole fish baked in sea salt and served with lemon and olive oil.
Sorrento and the surrounding area is also known for its incredible shellfish, so ordering anything with shrimp is usually a safe bet if you're after a satisfying meal. And if you're not in the mood for seafood at all, Sorrento is also known for its buffalo mozzarella... trust us, one taste of the real thing and you'll never be able to eat supermarket mozzarella again!
Finally, we couldn't talk about Sorrento and not mention limencello, a liqueur made from lemons. Sorrento arguably has some of the best lemons in the world, and this liqueur is not to be missed if you're in Sorrento.
6. Bologna
The region of Emilia-Romagna is known in Italy for having some of the country's best food, and at the heart of it all is the vibrant city of Bologna. While the list of the best things to eat in Emilia-Romagna could seemingly go on for ever - Parma ham, Parmigiano-Reggiano cheese (otherwise known as parmesan), Modena's balsamic vinegar, tortellini pasta - our pick of the best is Bologna's tagliatelle al ragu.
But wait... shouldn't we be recommending spaghetti bolognese? Well, we hate to break it to you, but your beloved spag bol isn't really something widely eaten in Italy. Instead, try the traditional meat-based Bolognese sauce over tagliatelle pasta for an authentic (and unbelievably tasty) dish. If you're looking for the best places in Italy for food, there's no question: you have to go on holiday to Bologna.
7. Palermo
Before you visit Palermo, you might hear of arancini, arancino, or arancina, but no matter what they're called... these traditional Sicilian snacks are absolutely delicious. Crispy on the outside and filled with a variety of ingredients on the inside, these rice balls are found all over Sicily and are one of its most common street foods, making them perfect for a quick snack while sightseeing in the bustling city of Palermo.
With roots going back to Sicily's Arab presence many centuries ago, these tasty fried treats are a staple in Sicilian cuisine and a must-try if you're in Palermo.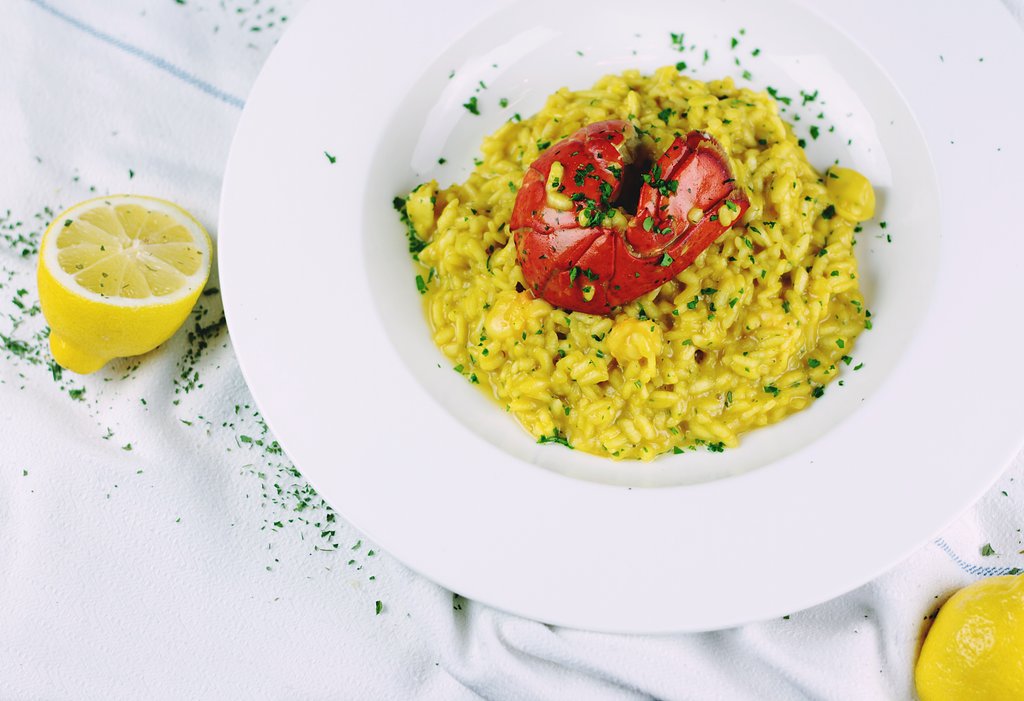 8. Milan
While the city of Milan is usually known for its incredible shopping, there's plenty of amazing culinary delights to be found, too. Most notable is the city's risotto alla Milanese. In this part of Italy, rice is often used just as much (or even more so) than pasta, and this particular dish takes on a beautiful yellow colour while made with a delicate blend of parmesan, white wine, and saffron.
As mentioned elsewhere in this list, sometimes it's the simplest ingredients that make for the most delicious dishes, and risotto alla Milanese is no exception. It has to make your list of "things to eat" if you're in Milan.
9. Venice
We don't know about you, but after all of this mouth-watering savoury food, we're ready to try some dessert. While the origins of tiramisu are contested, many believe this dessert comes from the region of Veneto. Wherever it's originally from, you can't go wrong with tiramisu if you're visiting Veneto's most famous city, Venice.
A layered dessert of ladyfingers dipped in coffee and a whipped blend of eggs, sugar, and marscapone cheese, you might find yourself craving this dessert at every time of the day... not just after a meal. But if you can't splurge a little when you're on holiday in Italy, when can you?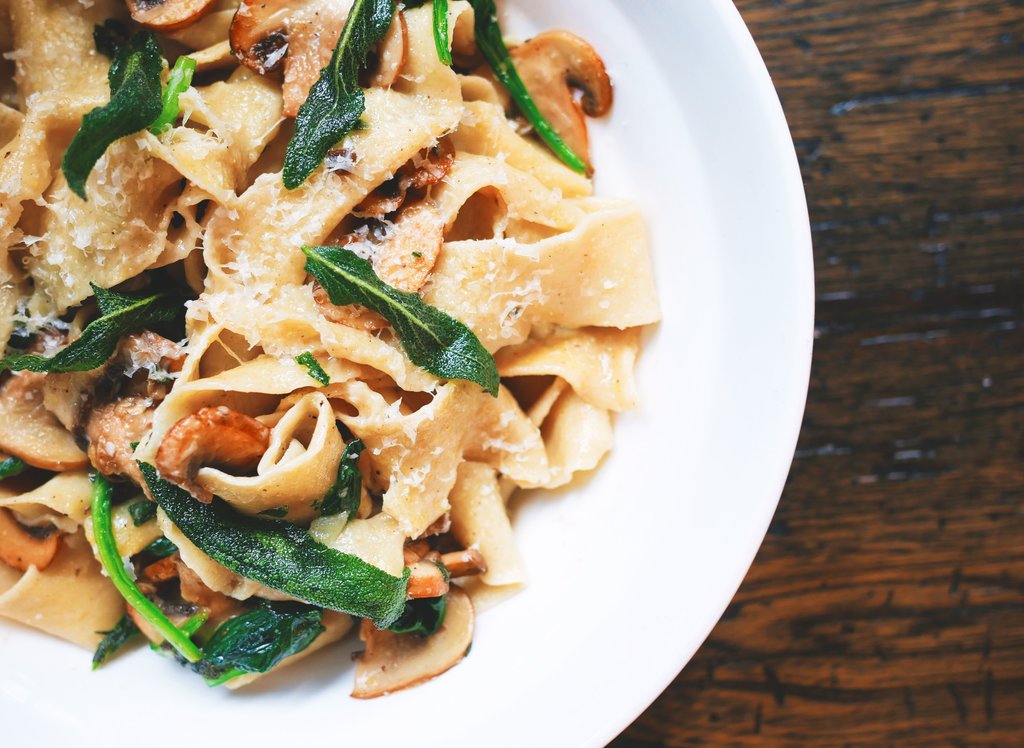 That's it for our list of the best places to eat in Italy. We could have kept going - there are so many incredible places for food in Italy - but it's a start. What are you waiting for? Head to Italy and start eating!