The sun's out, you're in a beautiful European city and you're hungry. While that café nearby may seem like a good idea, you may just find that one of the best food markets in Europe is around the corner from you.
If you, like me, find that cuisine plays a large role when choosing your next travel destination, then you probably already share my love of food markets.
And there are many reasons to love markets: the bustle of the many people perusing the stalls, the variety of fare for sale, the opportunity to chat to locals and, of course, you'll be spending much less money here than you would at a sit-down restaurant.
The only drawback? With all of this food on offer, how could you possibly choose just one thing to eat?
To get us prepared for that next summer trip, here is a round up of the nine best food markets in Europe.
Cours Saleya - Nice, France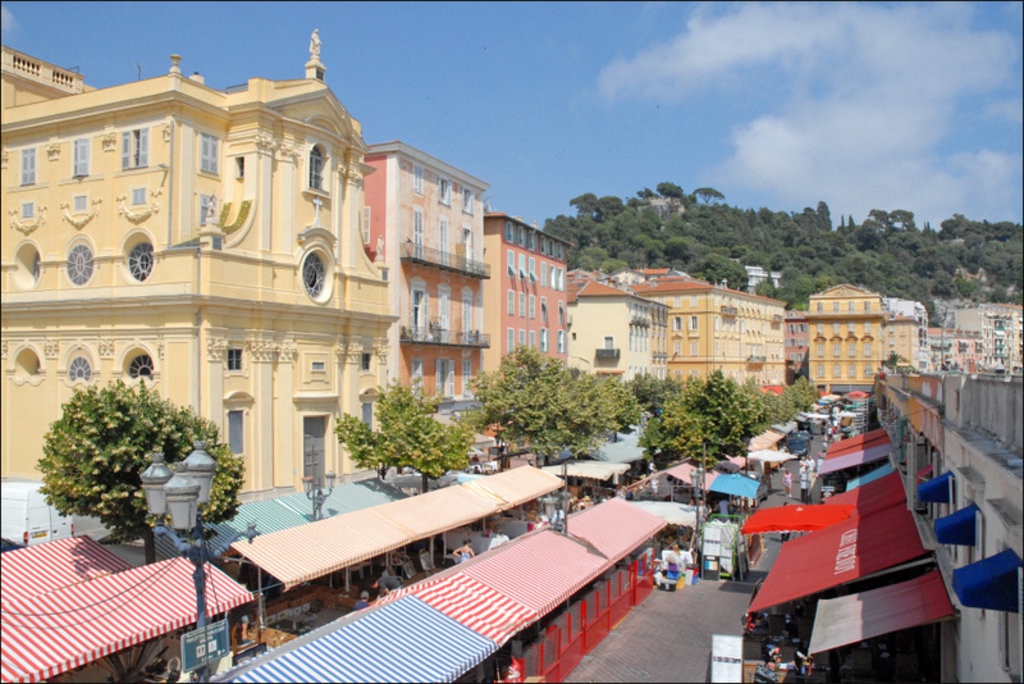 Part-flower market, part-food extravaganza, Nice's Cours Saleya market can be found on the street of the same name. Apart from finding beautiful flowers of all colours, the famous striped awnings cover many different food stalls. There'll be fresh fruit and vegetables, as well as hot food to eat on the go.
Since the beach is nearby, you may just be tempted to grab some lunch from Cours Saleya and enjoy your food by the seaside.
Cours Saleya is open from Tuesday to Sunday (06:00-17:30; or until 13:30 on Sundays); an antiques market takes over this space on Mondays.
Borough Market - London, UK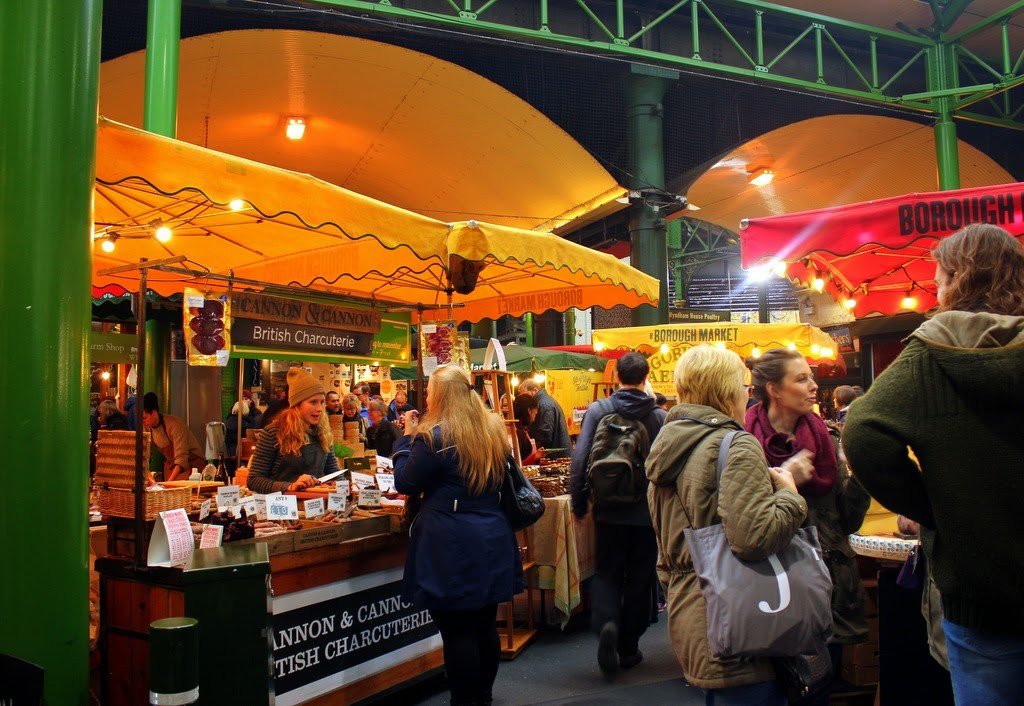 London is home to a number of excellent food markets, but none are as well known as the South Bank's Borough Market. There has been a market at this location since the 13th Century and the modern-day Borough Market is made up of over 100 stalls.
Locals, tourists and even chefs are all known to shop here. Apart from the tasty food and drink on offer, Borough Market has also become synonymous with selling ingredients that are difficult to find elsewhere. Be prepared for the crowds, though - Borough Market is a consistently busy place!
You can find Borough Market in full swing from Wednesday to Saturday (hours vary).
Kauppatori Market - Helsinki, Finland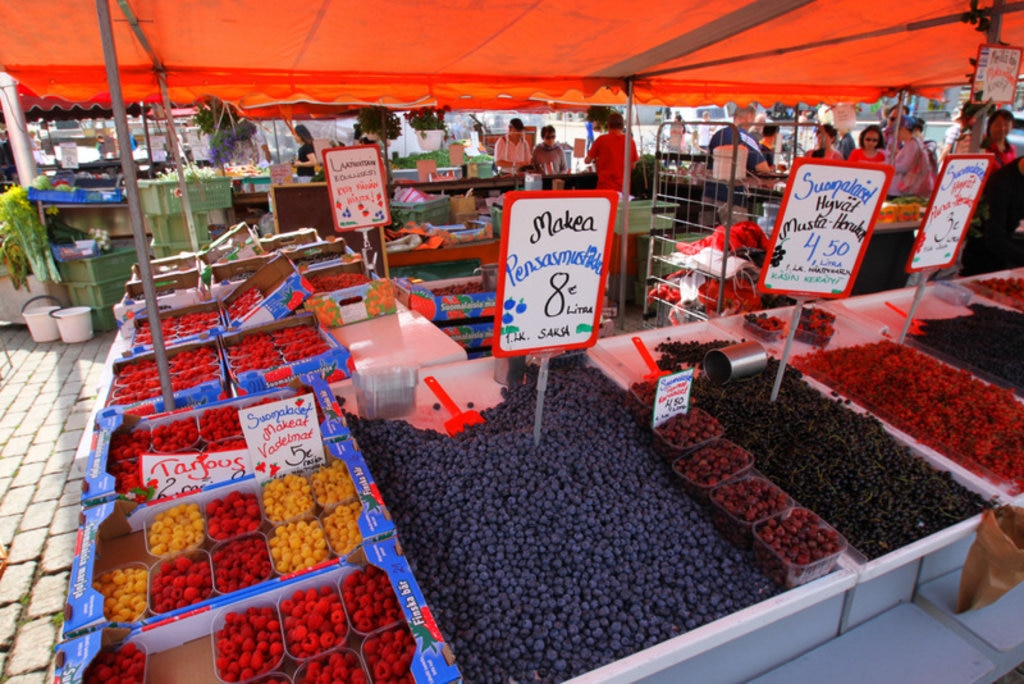 Helsinki's Kauppatori Market finds itself on this list for good reason; its coastal location, combined with the seafood and fresh produce available here, has been drawing in crowds for years. Kauppatori is touristy, with a number of souvenirs being sold, but the hot food and drinks should not be missed.
Snack on grilled seafood, buy some pastries or pick up some of the many types of fresh berries on offer. Once you do buy something, hold on tightly; the seagulls in Helsinki are known to snatch food out of people's hands at the market.
This market operates from Monday to Saturday from 08:00 until 16:00, but you'll also find stalls here on Sundays in the summer.
Mercado Central - Valencia, Spain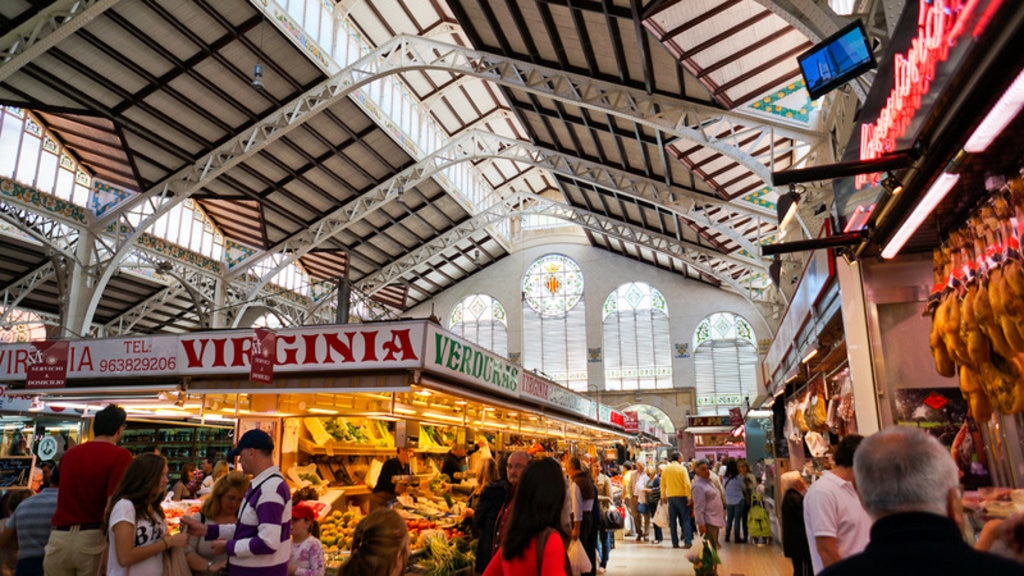 Prepare for a sensory overload; Mercado Central in Valencia has so many different stalls that you won't know where to look first. It's considered to be one of the longest-running markets in Europe; at the market, you'll find fresh meat and fish, fruit and vegetables, all manner of pantry items and ready-to-eat local delicacies. And, if you're looking for one of these, Mercado Central also happens to be a great place to pick up a paella pan!
Make sure that you set aside ample time to explore the market - it covers an area exceeding 8,000 square metres.
Mercado Central is open from Monday to Saturday, from 07:00 to 15:00.
Grand Bazaar - Istanbul, Turkey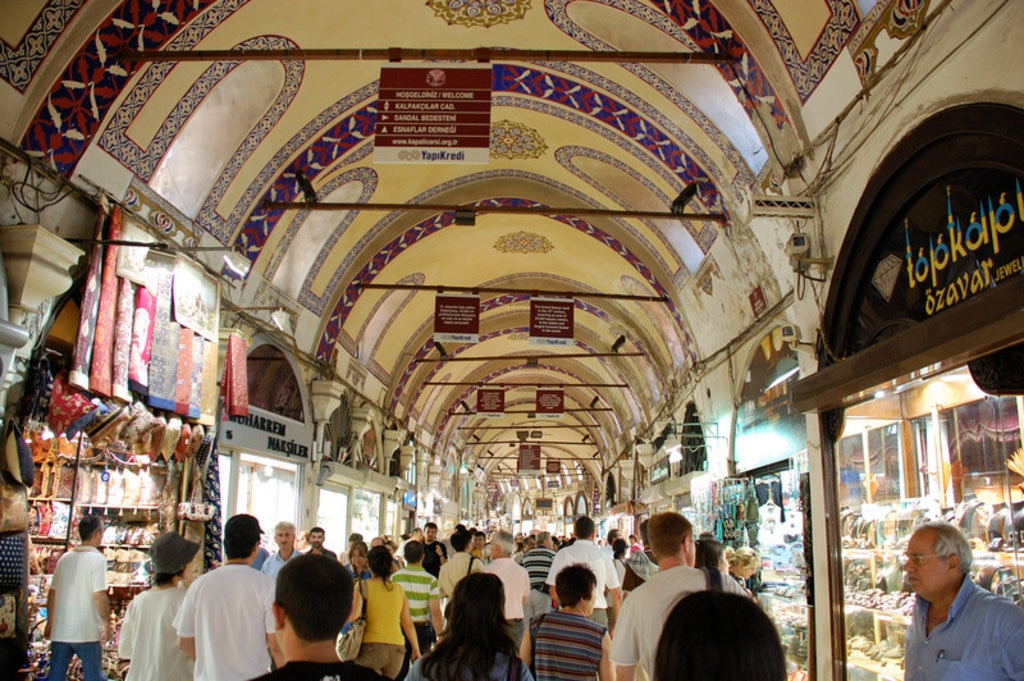 Another market on a colossal scale, Istanbul's Grand Bazaar is one of the largest covered markets in the world. Here are some numbers for you: the Grand Bazaar consists of over 3,000 shops and draws over 90 million visitors annually. Once you're inside this maze of a market, you'll feel like you're within something that really resembles a small city.
To be fair, the Grand Bazaar isn't an outright food market, with textiles, clothes and other items all being sold here. Nonetheless, there is plenty of food to be found within and around the market; get a portion of doner kebab or other grilled meats from one of the many kiosks, or, for the sweet-tooths, try out every flavour imaginable from the Turkish Delight stalls.
You can visit the Grand Bazaar from Monday to Saturday between 09:00 and 19:00.
Albert Cuyp Market - Amsterdam, The Netherlands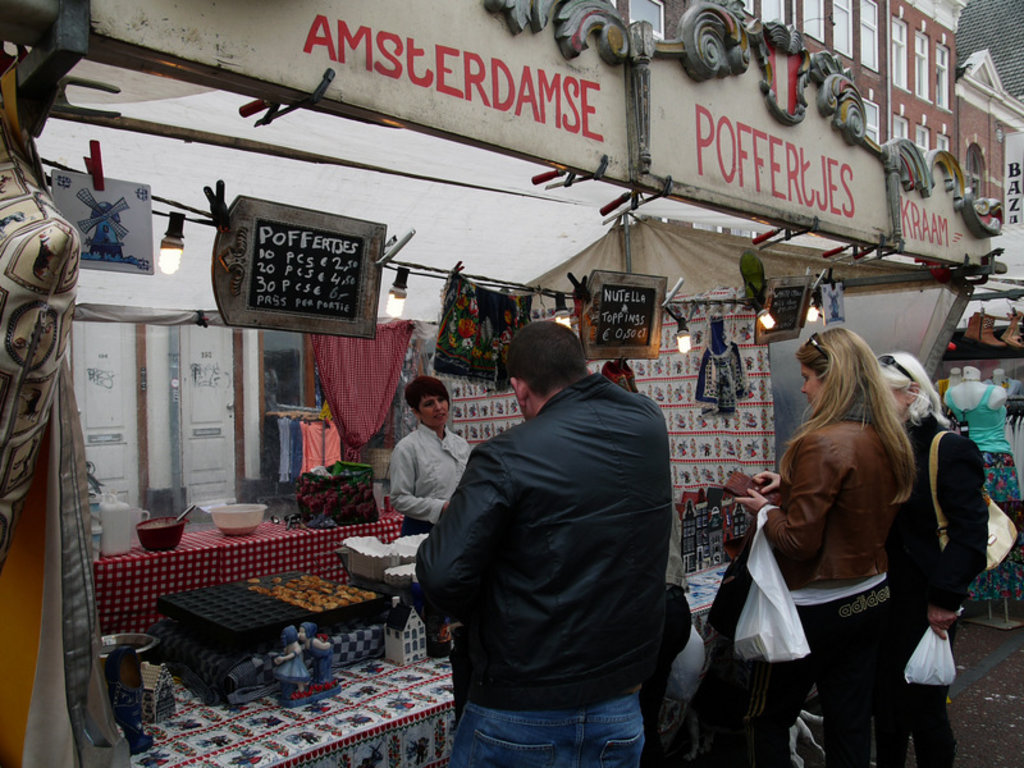 Never has a single street held so many temptations. Amsterdam has a number of good food markets, yet the Albert Cuyp Market is undoubtedly its most famous. This market has been running for over 100 years, and it's one of the best spots to sample local street food.
At Albert Cuyp, you'll find hot stroopwafels, every kind of cheese out there as well as fresh herring. It's also a great place to pick up groceries and souvenirs, while the street offers more money-spending opportunities with its numerous cafes and shops.
Be tempted at the Albert Cuyp Market every Monday to Saturday from 09:00 to 17:00.
Great Market Hall - Budapest, Hungary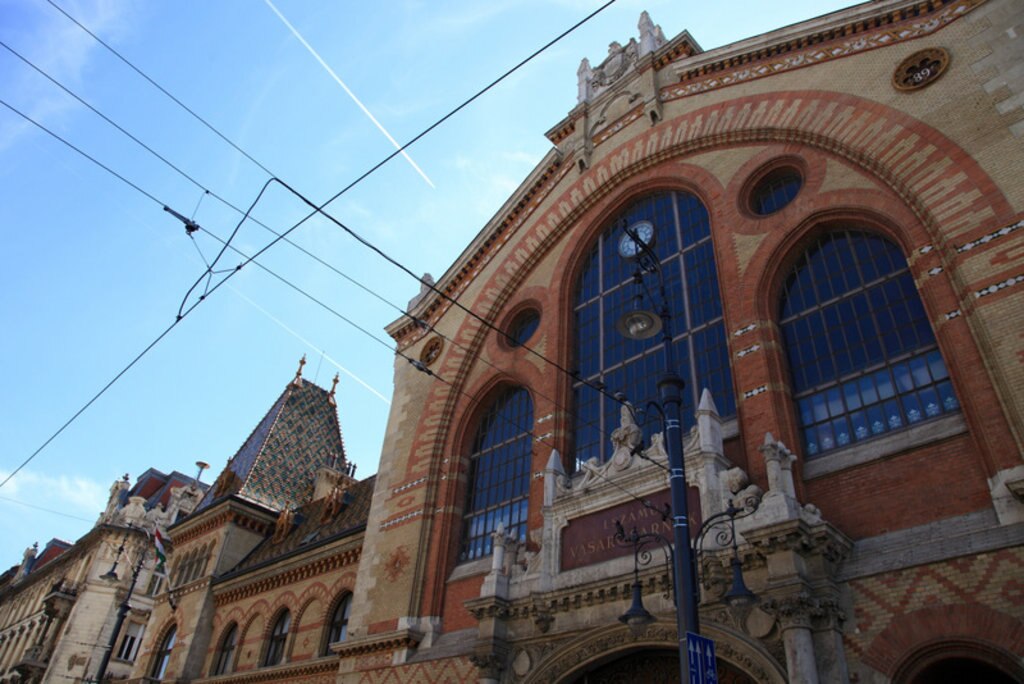 Budapest's three-storey Great Market Hall boasts a central position in the city - perfect for punctuating your sightseeing with a food pit-stop! The market is set within a grand building, complete with a richly embellished roof.
On the lower floor, you'll find fresh produce and other grocery items, while the upper levels offer ready-to-eat fare. This is allegedly the best place to pick up langos - a local deep-fried snack of dough and cheese.
The Great Market Hall is open from Mondays to Saturdays; operating hours vary.
Mercato Centrale - Florence, Italy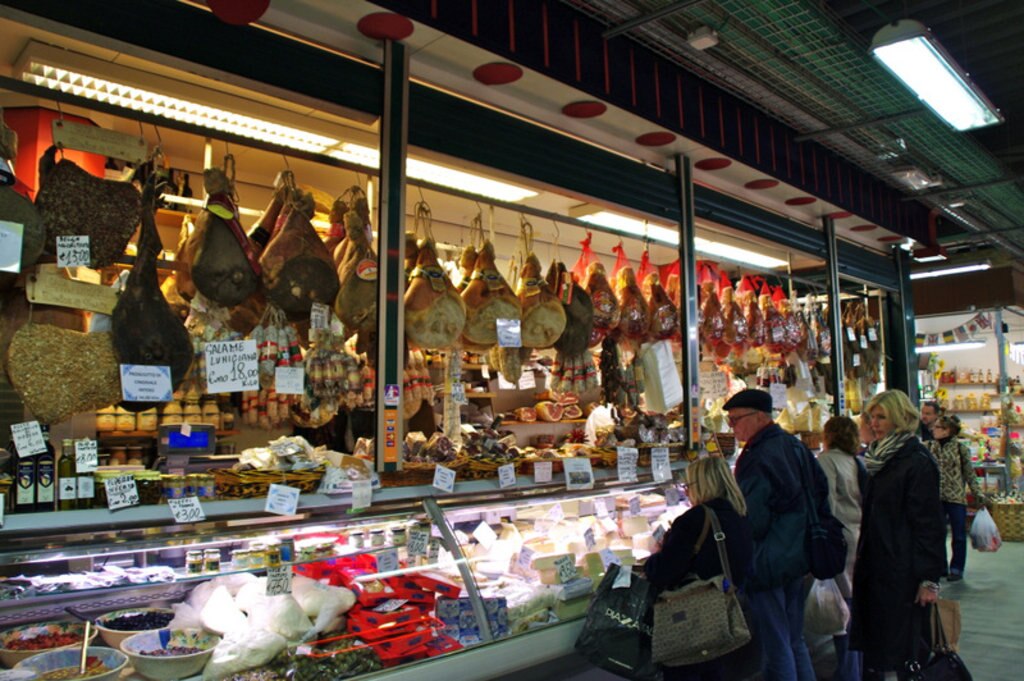 A country famous for its cuisine, no visit to Italy could be complete without a stop at a food market. In Florence, Mercato Centrale needs to be a priority item on your itinerary. Inside this grand structure, you'll find everything that Italian food is renowned for.
Pizza, pasta, cheese, bread, gelato, wine, beer - you name it, you'll find it at Mercato Centrale. If you're able to resist from consuming something right away, there are many stalls selling grocery items for those keen on cooking up a feast at home.
You can see Florence's Mercato Centrale in all its glory between Monday and Saturday, 07:00 until 14:00 (with an additional 16:00-19:00 timeslot on Saturday evenings).
Naschmarkt - Vienna, Austria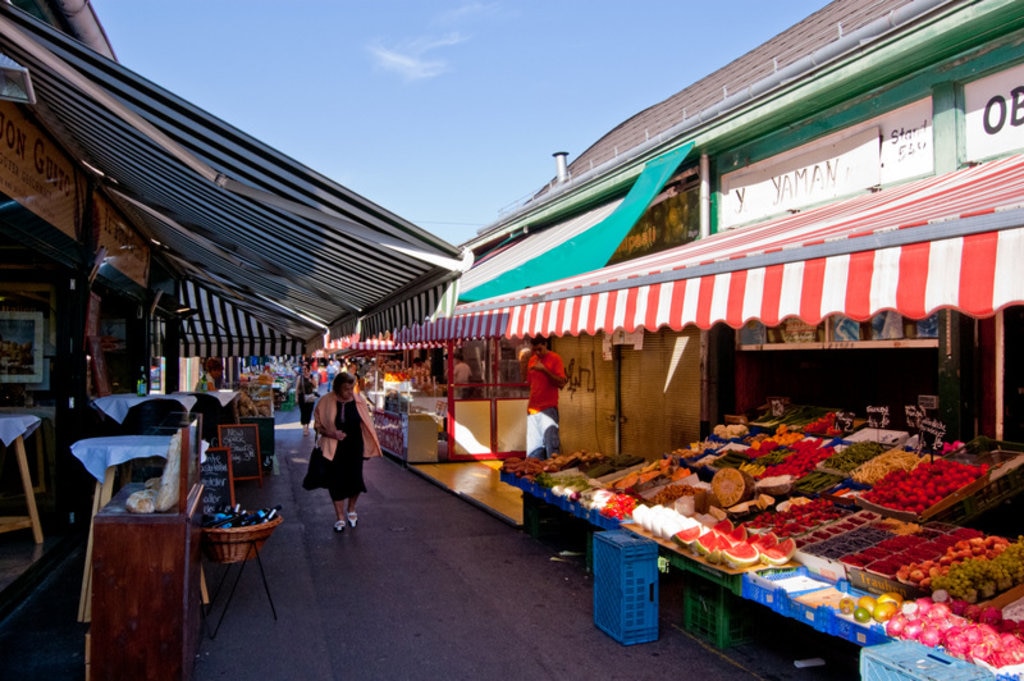 Ready to explore a 1.5km-long market in Austria's capital?
Street food, deli and flea market all rolled into one, Vienna's Naschmarkt has been enticing people to lighten their wallets since the 16th Century. While traditional dishes and ingredients are sold here, there is also a strong focus on offering more exotic spices and ingredients.
Buy something from the vendors or visit one of the many restaurants lining the thoroughfare; this is the perfect opportunity to try out a traditional Viennese coffeehouse.
Go to the Naschmarkt from Monday to Saturday between 06:00 and 19:30 (there's an earlier 17:00 closing time on Saturdays).
Feeling inspired to explore one of these food markets this summer? Start planning your European city break today.