With sunny days and long, warm nights, summer in Paris is a lovely time to experience the city. Each summer, the city comes alive with park events, cultural festivals, outdoor film screenings and other exciting experiences. If you're planning a trip, check out the best things to do in summer in Paris to plan your itinerary.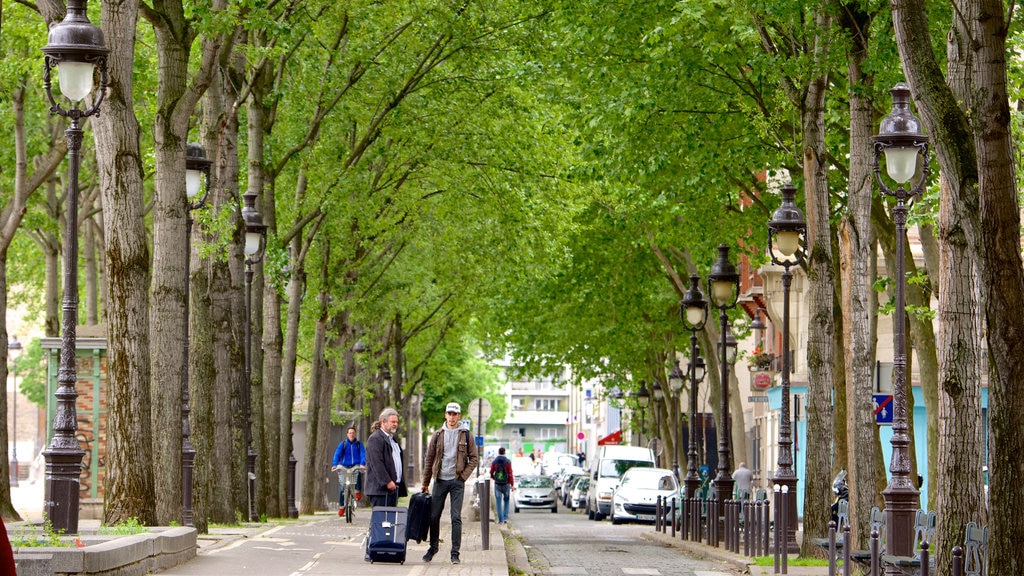 19thnArrondissement
Things to do in June
Cruise the Seine
Cruises on the Seine are one of the most popular ways to take in Paris' most iconic landmarks. Boat cruises are available with tours that last between 2 and 6 hours, taking you past the most attractive bridges and monuments in the city. There are also themed cruises, which give you expert commentary, gourmet meals, complimentary drinks and other perks. If you're on a couple's trip, there's nothing more romantic than an evening dinner cruise to see the city landmarks illuminated at night.
Have a picnic in the park
Paris is home to a variety of beautiful parks that range from elegant to charming, all with distinctive atmospheres all their own. In June, you can take advantage of the long, sunny days and warm weather with a picnic in one of the beautiful city parks, such as Butte-Chaumont, Parc de la Villette and Bois de Vincennes. Some parks have grassy spaces for picnic blankets, while others offer lounge chairs or benches and tables.
Hunt for designer bargains
Paris is home to some of the hottest designer shops in the world, offering a high-end shopping experience for anyone looking to splurge. If you want bargains, Paris shops have steep discounts twice a year, in June and January, where you can score designer goods for anywhere from 20% to 60% off retail. Savvy shoppers will show up at opening on the morning of sales, but you can still find plenty of great bargains at any time.
Things to do in July
Screen films in the outdoors
The Cinema en Plein Air festival is a long-standing Parisian tradition for cinephiles. The festival takes place at Parc de la Villette and boasts a massive movie screen that shows a range of classic English-language and French films. You can prep a picnic and bring a bottle of wine to enjoy your movie with your loved ones. Chair and blanket rentals are optional, but the event is free to attend.
Cinema en Plein Air takes place from July 15 to August 16.
Get in the carnival spirit
The elegant Tuileries gardens are one of the top attractions in Paris, but during the summer months, it becomes even more fun by hosting Fête des Tuileries. The fun-filled carnival offers family activities, games and French fairground food like crepes and waffles. Over 80 rides are available including ghost trains, bumper cars, a double-decker carousel and a Ferris wheel. Rides and attractions have a fee, but the carnival is free to enter.
The carnival runs from June 21 to August 25.
Immerse yourself in arts and culture
For decades, the Quartier d'Été Festival has been one of the premier festivals in Paris for arts and culture enthusiasts. The festival hosts dance, theatre and concert performances, circus acts, art exhibitions and performance art in over 30 venues all over Paris. Most of the performances are free, but some venues may charge an admission fee.
The Quartier d'Été Festival runs from July to August, but you can keep up with the performances and venues to plan your itinerary.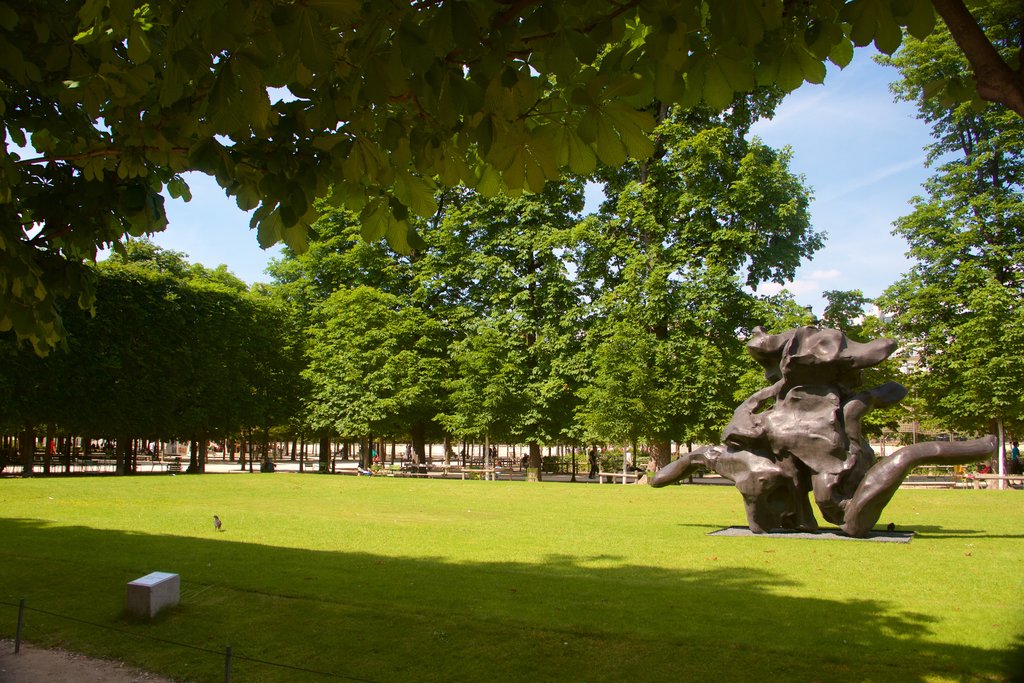 Sculpture innTuileries Gardens
Things to do in August
Listen to classical music in the park
Beginning in July, classical music takes over Parc Floral for 7 weekends for the Festival Classique au vert. The vibrant festival brings together world-class musicians and performers for open-air concerts and themed weekends of different cultures and musical genres. You can experience the concerts with a picnic, or stop in the park's cafe to pick up drinks and snacks to enjoy during the performances. The event is open to the public, and you can spend time exploring the tranquil park to see its colourful flowers and sculptures.
Find treasures at flea markets
Paris flea markets are a hotly anticipated summer event that draws both visitors and locals alike. Paris is home to the world's largest flea market, the 150-year-old Puce de Saint-Ouen, but you could also shop at places like Village Vintage for retro fashion and decor, or Vanves flea market for designer gems and elegant homewares. You can find flea markets in each of Paris' neighbourhoods, so you can find a lot of unique gifts to bring home from your trip.
Lounge on the sand by the Seine
Every summer, many Parisians look forward to Paris Plages, a cherished event that brings a half-kilometre of sandy beach to the edge of the Seine. You can enjoy the long, sunny days by lounging on the sand in a beach chair or blanket with sun umbrellas and palm trees, or you can also swim in the water. During Paris Plages, there are concerts, dance and fitness classes, games and outdoor sports like canoeing, rowing and paddle boating.
Paris Plages takes place from July 6 to September 1.
Plan your summer retreat
Paris has no shortage of things to do all year-round, but summer brings some unforgettable events and experiences that you just can't miss. If you're planning a trip, take a look at Paris holidays to make the most of your time in the city!