If you're looking for culture, colour, parties, saints and sinners, you can't go wrong in Barcelona. The August heat might go to your head, but there's plenty to do or imbibe that will keep you cool and relaxed. Planning an itinerary for a fabulous summer in Barcelona? You might try our June to August guide for the best summer in Barcelona possible.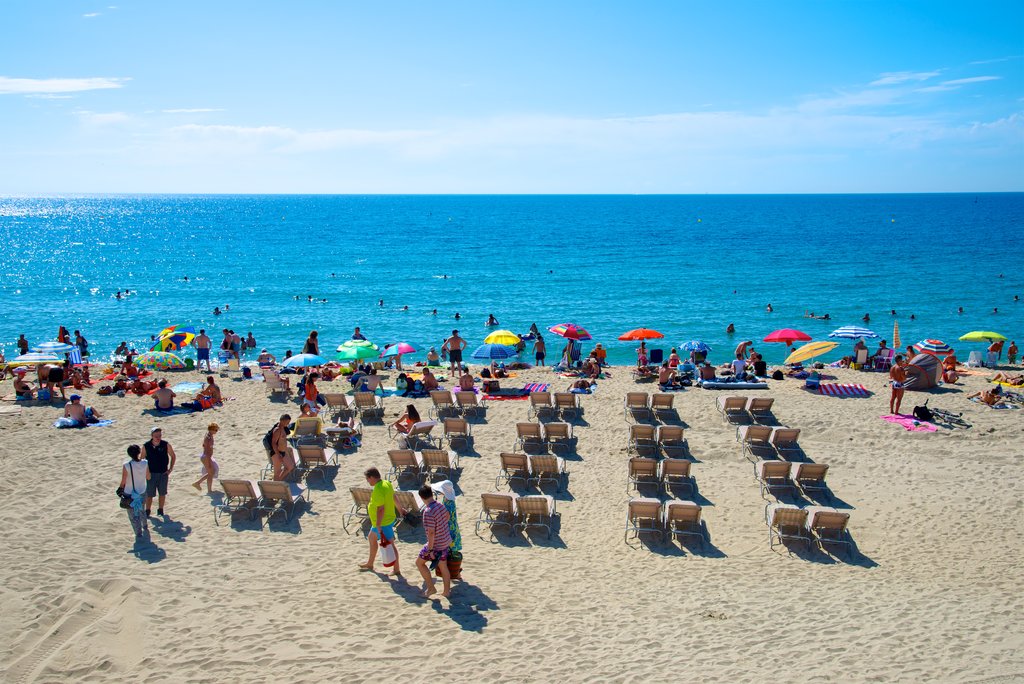 Llevant Beach
Things to do in June
Watch the dancing egg
The Catholic feast of Corpus Christi takes place 60 days after Easter and is celebrated with an outdoor mass and a parade, complete with papier-mâché floats. The 4-day celebration, which began in the 14th century, features 'l'Ou com balla', the 'egg that dances'. Church courtyards with fountains throughout the city are decorated with flowers and cherries, and within the top of the bubbling fountains, an egg is placed. Walking tours can take you to the most beautiful courtyards to see the egg dance and to enjoy the parades.
Celebrate St John's Eve
The summer solstice is celebrated on this evening on the beaches and in town, a night of noise, parties, banger firecrackers, fireworks and sparklers are everywhere. Fire plays a critical role in this celebration, and the bonfires on the beaches are not to be missed! Most of all, you can enjoy delectable treats, like coca de Sant Joan, a pastry with candied fruits and pine nuts on top and creamy custard inside.
St John's Eve is celebrated June 23-24.
Sunbathe on Barcelona's beaches
June is a remarkable month to visit the beach in Barcelona, as it's quite warm for swimming and sunbathing but not the hottest part of the summer. The closest beach to the city for swimming in the Mediterranean is Barceloneta, a 20-minute walk. Nova Icaria beach is also close, and it's known for its beachside bars and restaurants, especially the chiringuitos, small bars where you can buy tapas and cold drinks. Finally, if you like watersports, you can't miss Mar Bella, where you can kayak, windsurf, sail or even rollerblade.
Things to do in July
Tour all things Gaudí
It's hot in Barcelona in July, with average temperatures at 24-27℃ and 10 hours of sunlight daily. You'll want to find plenty of opportunities to cool off, but not necessarily at the beach. Instead, tour all things related to Antoni Gaudí (1852-1926), the most well-known modernist architect in Spain. You might start with the Sagrada Familia, the symbol of Barcelona, known for its magnificent spires and stained glass. Next, visit Casa Milà, also known as La Pedrera ('the Stone Quarry'), which has an undulating facade of rough-hewn stone.
Hop Music Festivals
In early July, Festival Cruïlla is a rock, blues, and reggae festival, the place to be for music in Barcelona since 2005. The festival invites international artists from the past 2 decades to perform, with the goal of uniting fans of music across genres. Want to dance to the electronic beats of a DJ on the soft, warm sands of a Mediterranean beach? This electronic music festival at Platja del Fòrum has been rocking since 2014, with a different lineup of national and international DJs each year.
Catch a Film Outdoors
The open-air cinema is one of the favourite destinations of locals and tourists alike in Barcelona. You can choose from several cinemas, each with a different draw. The most famous is Sala Montjuïc, which projects its films against the ramparts of picturesque Montjuïc Castle. Cinema Lliure Barceloneta is set on Sant Sebastià beach, where you can swim, eat and kick back to watch a film. The films are often either in the original language with Spanish subtitles or in Catalan, and you'll want to check the exact schedule of each cinema's season.
Sala Montjuïc operates from late June to early August. Cinema Lliure Barceloneta operates from late June to early August.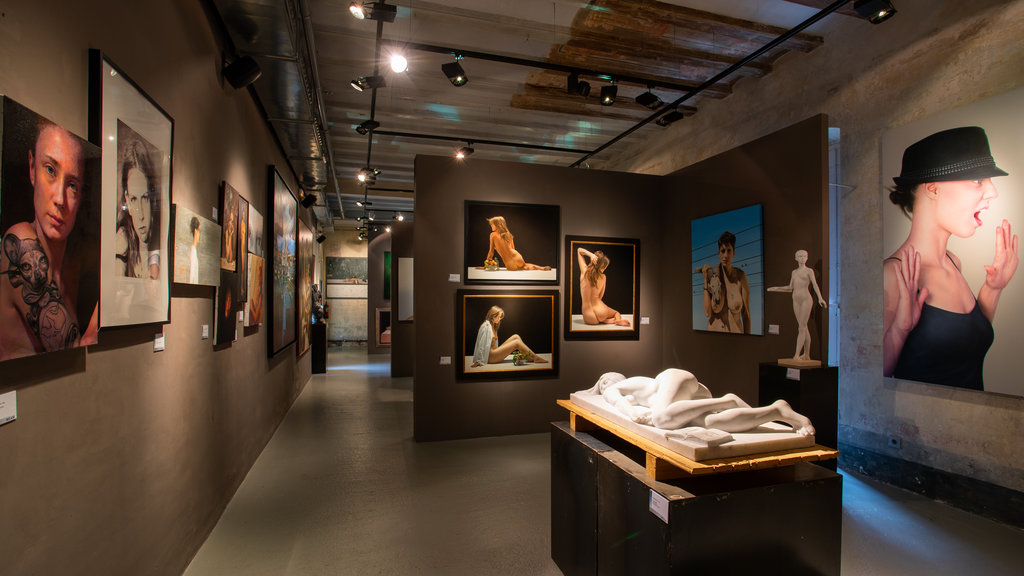 EuropeannMuseum of Modern Art
Things to do in August
Party on at the Gràcia Festival
The Gràcia Festival is a neighbourhood festival that takes place in the Gràcia community in uptown Barcelona in mid to late August and has for over 200 years. Festive decorations hang between buildings, and neighbourhoods compete to be the best-decorated. Each street chooses a theme for its decor and lights, celebrating anything from sea life to the jungle. The party lasts a week and includes parades, food, drinks, human pyramids, and lots of music.
Beat the heat in museums
How can you go to Spain without seeing the Picassos? It's nice and cool inside the 5 palaces that house the 3,500 Picasso masterpieces on display at the Picasso Museum, located in the Born neighbourhood of Barcelona. Delight in the masterworks of Joan Miró at the Fundació Joan Miró, where you can see his paintings, sculptures, textiles, ceramics, prints and thousands of drawings. Major works include 'The White Glove', 'Woman Seated', and 'Morning Star'. You can also explore the works of Catalan artists from a variety of periods at the National Museum of Catalan Art.
Try a rooftop bar
After a hot day of touring or sunbathing on the beach, you can relax with an ice-cold cocktail on one of the many rooftop bars in Barcelona. Although these bars are often located on hotel rooftops, you don't need to be a guest to access them. Rooftop bars also serve Catalan style food from Michelin restaurants, lighter fare like tapas or desserts, and delicious wines. Look for rooftop bars with excellent views of sites like the Sagrada Familia or La Rambla.
Plan your summer getaway in Barcelona
With all sorts of options for keeping it cool and making it hot, you're guaranteed to have the time of your life in Barcelona. When you're ready to plan your itinerary, take a look at things to do in Barcelona and check out holidays in Barcelona to make it the best.