Amsterdam summers leave you with 16 hours of sunlight, and you can experience the best of the city with its festivals, canals, sports, shopping, museums and nightlife. If you need a little help planning your trip, consult our best things to do in summer in Amsterdam guide to create an amazing itinerary.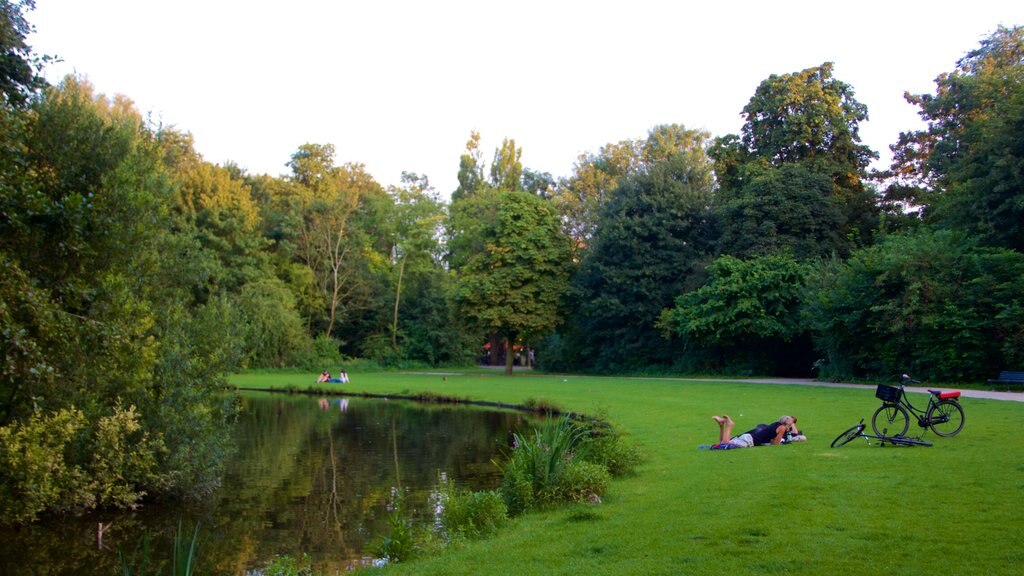 Vondelpark
Things to do in June
Support the arts at the Holland Festival
Each June in Amsterdam, the city hosts a performance arts festival like no other. Where else can you see classical and non-classical contemporary Western and non-Western performances of theatre, opera, film, musical theatre, dance and music, also performed in a variety of languages? This festival has drawn international audiences since 1947. Most events are ticketed, but some you can enjoy for free.
Take a road trip to see windmills
When people think of the Netherlands, they think of windmills and flowers. June is the perfect time to see both on day trips out of Amsterdam. You can experience 17th-century Zaanse Schans, a village about 20 km north of the city that is easily accessed by bus or train, only an hour's trip. Windmills, Dutch clogs and chocolate and handmade cheeses are waiting for you there. Other great short road trips to the countryside include Edam, Marken and Volendam.
Take in a football match
Sports lovers will find June to be an exciting time in Amsterdam. Motorcycle fans will love attending racing events at the TT Assen Circuit, the 'Cathedral' of motorcycling, a motorsport racetrack built in 1955. The Libéma Open grass court championships have been held in Rosmalen at the Autotron since 1989. The event, held each June, is seen as preparation for Wimbledon and features singles and doubles tournaments. Inline skaters should not miss Friday Night Skate, a 25 km event at Vondelpark Pavilion.
Things to do in July
Mix it up in the park
If you like a price tag that says 'free', Vondelpark is the place for you. Every June through September, you can see free performances, including stand-up comedy, children's shows, cabaret, dance and music Friday through Sunday evenings. During the day, there are many lovely things to see in the park, like the Rosarium, a rose garden; the Blue Tea House; a Picasso sculpture, 'The Fish'; and a peat giant saving a fallen tree. Before leaving, profess your love by snapping a padlock on the Pont des Arts with the name of your beloved engraved on it.
Tour the canals
Hopping in and out of a boat is a fantastic way to see the highlights of Amsterdam. The history of Amsterdam lives on the water, with its 165 canals, and you can feel its vibrancy today. Canal tours can take you by some of the most important historical sites in the city, whether it's the Anne Frank House, the Rijksmuseum, or Rembrandt Huis (Rembrandt's home and museum). You can also take themed canal tours of various types, like romance, dinner, children's and Red Light District cruises. Unusual cruises include Heineken, cheese tasting and nightlife tours.
Admire some sunflowers
Some of Vincent Van Gogh's most famous works, 'Sunflowers', 'The Potato Eaters', and 'The Bedroom', can be seen at the Van Gogh Museum at Museumplein 6. The collection of works includes his paintings, drawings and letters, as well as art inspired by Van Gogh. The collection takes you through each period of Van Gogh's life and work. You'll also discover his influences, the Japanese prints that inspired him, and the works of his contemporaries and friends. For more on the famous artist, try tracing his footsteps through the city.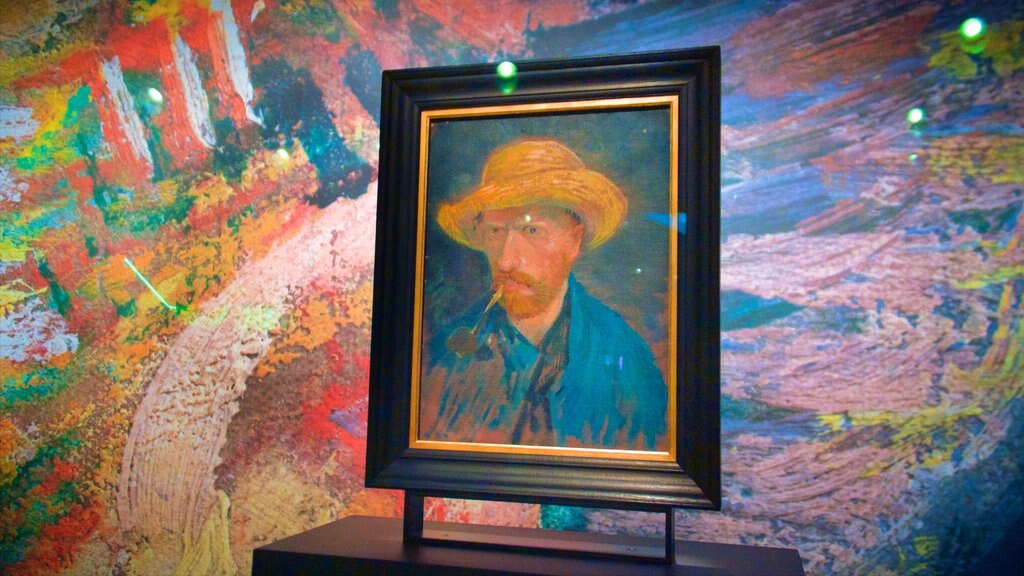 Exhibitnat Van Gogh Museum
Things to do in August
Hang out on the terraces
Relaxing seems to be a top pastime of Amsterdammers, and some of the best places to do a lot of nothing are the many terrace bars in the city. Think of long days with 16 hours of sunlight and imagine where you see yourself at the end of them. How about at a waterside beer garden with live music and a cosy campfire, laughing and telling stories with your friends? Many terrace bars are themed, like a barbeque shack, a colourful Suriname cafe bar and a late-night rock and roll club. No matter which bar you choose, you'll be sure to have a good time.
Shop 9 little streets
Located just behind Dam Street in the canal belt, near the Anne Frank House, are 9 shopping alleys where you can find the atypical, the curious and the artisanal. You'll find a mix of boutiques and eateries, where you can hang out all day and shop for antiques, vintage clothing, art, housewares, shoes and handbags, among other treasures. You can also purchase specialty items like chocolates, cheeses, gifts and handicrafts. Treat yourself to some flowers and a couple of good books.
Remember a young girl
No matter the day, month or year, it's always timely to visit the Anne Frank House. Anne's story is as heartbreakingly fresh now as it was when first published in 1947. See the revolving bookcase hiding the secret annex where Anne, her family and four other Jews lived for a little over two years, hiding from the Nazis in World War II. You can learn about her diary and how it came to be published in more than 70 languages, inspiring people around the world to renounce ethnic discrimination, genocide and violence.
Plan your summer retreat
Amsterdam is a city you simply can't miss if you're touring Europe. If you're planning a summer holiday, take a look at Amsterdam holidays to make your holiday even better!