Wander through the cobbled streets of Tenby and you'll be greeted by the tempting scent of fish and chips. Luckily, you don't have to go far to get your fill of freshly caught seafood and deep-fried treats. A quintessential Welsh seaside town, Tenby has plenty of chip shops scattered from the seafront esplanade to the historic high street.
Read on to find out which ones you should visit and what you should order.
Tenby's Traditional Fish & Chips
This popular Tenby chip shop does as its name suggests, serving up hearty portions of traditional fish and chips. The menu offers vegetarian, vegan and gluten free options, along with classics like mushy peas and curry sauce.
Try the cod, freshly caught and cooked in a light, crispy batter. Located right in the centre of town, this chippy is perfect for popping into as you wander the winding streets.
Address: Trafalgar Road, Tenby Open in Google Maps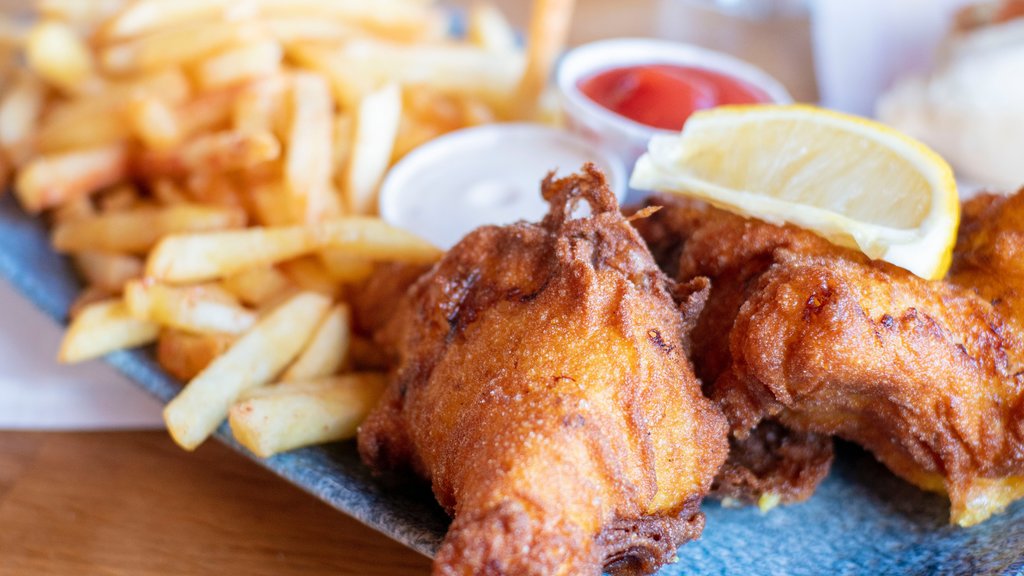 Piper's Fish & Chips
Piper's pretty blue shop front, with its hanging baskets and pastel-coloured outdoor seating, blends in with the charming streets of historic Tenby. Inside, the chippy has a more laidback feel with the option to sit in or take away.
It's a firm favourite in the town thanks to its haddock in tempura batter and its handy location, right next to the high street.
Address: 10 St George's Street, Tenby Open in Google Maps
D. Fecci & Sons
D. Fecci & Sons is a family run fish and chip shop that has been serving up seaside staples since 1935. It prides itself on using only local ingredients, from fish caught right on the coast and potatoes farmed in Pembrokeshire.
The menu strays away from the traditional bites - though you can still order them - with tasty king prawns in crispy batter and sides like sweet potato fries on the menu.
Address: Lower Frog Street, Tenby Open in Google Maps
The Lifeboat Tavern
Head to this traditional tavern for your fish and chips served in a cosy pub atmosphere. A nautical theme runs throughout, from the storm lamps hanging from the ceilings to the boat-shaped bar.
Order the beer-battered cod along with a pint of Tenby Brewing craft beer and settle down for an evening of live music. Open mic nights take place regularly, each Tuesday.
Address: Tudor Square, Tenby Open in Google Maps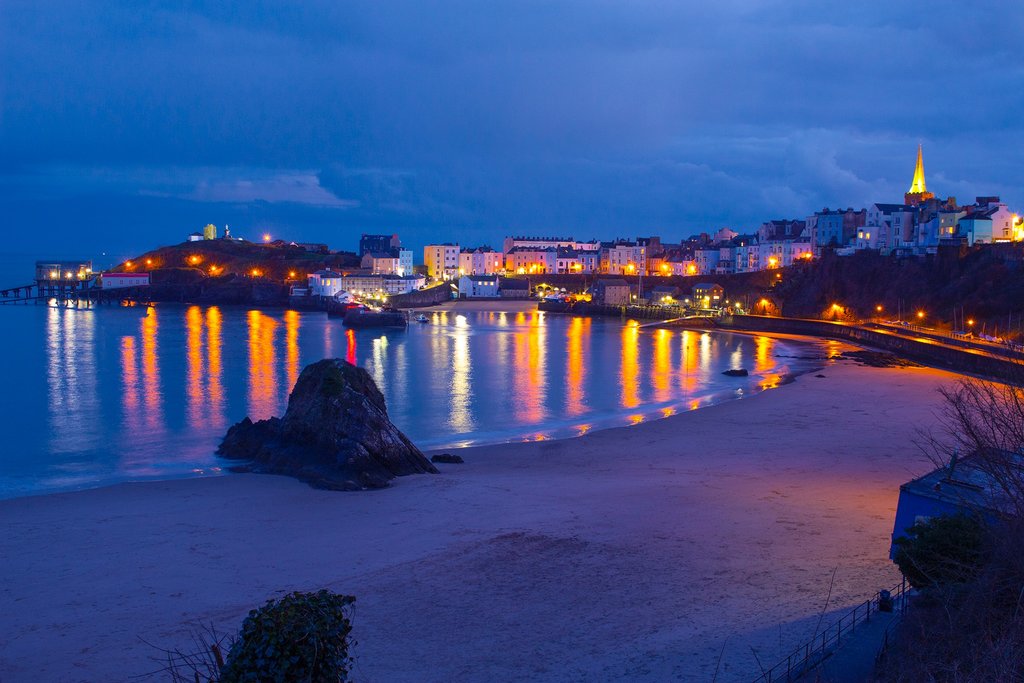 Park Road Fish & Chip Shop
Head to Park Road Fish & Chip Shop after a wander along Tenby's promenade for a classic fish supper. This one is much loved by locals thanks to its generous portions, so if you've got an appetite, this is definitely one for you.
If you're not in the mood for chips, the menu offers jacket potatoes as well as sides like onion rings. It's cash only so be prepared before you visit.
Address: 2A Upper Park Road, Tenby Open in Google Maps
Hope & Anchor
For a sit-down fish and chips dinner, drop by Hope & Anchor. This gastro pub is a little more upmarket than Tenby's traditional chip shops, making it perfect for a family meal. Fish is chosen specially from Grimsby's fish market to make sure it's top quality and veg is sourced locally.
The crispy battered cod is huge and comes with triple cooked chips. If you're not fancying your seafood fried, try the fresh east-coast mussels.
Address: St Julian's Street, Tenby Open in Google Maps
Oh My Cod
Oh My Cod is as playful as its name would suggest - the interior, for example, is done out like a retro American dinner. The menu will satisfy fish and chip lovers, with crispy battered cod sitting alongside the usual pies and scampi.
Treat yourself to a thick and creamy milkshake or a Sweet Shop Sundae as dessert.
Address: 5 White Lion Street, Tenby Open in Google Maps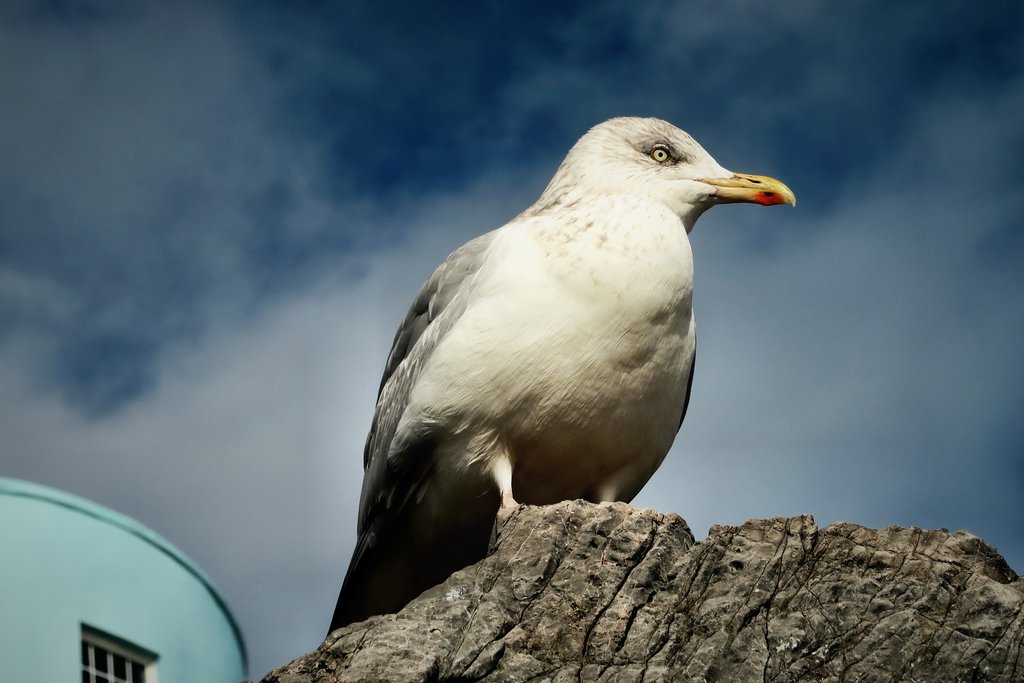 The Fat Seagull
This quaint café is just a few-minutes walk from Tenby Castle, so you can pop in for your fill of 'Captain's Cod' after a visit to the historic fortress. The menu keeps things local with Pembrokeshire potatoes and locally caught fish.
For a lighter bite, order the Crab Salad. Or, if you're taking away to eat along the seafront, check out what the Daily Beach Meal Deal is.
Address: Lorne House, St Julian's Street, Tenby Open in Google Maps
Plan Your Tenby Trip
Hungry for freshly caught mussels, beer-battered cod and scampi bites? Book your Welsh break and find Tenby hotels with Expedia.