The seaside resort area of Blackpool is one of the top spots for a beach retreat on England's Irish Sea coast. In addition to sandy beaches and seaside amusements, Blackpool is home to some of the best traditional fish and chips restaurants. Take a look at where to get the best fish and chips in Blackpool.
The Cottage
Since 1920, The Cottage has been one of the most famous fish and chips restaurants in Blackpool. It's been featured in Rick Stein's 'Seafood Lovers Guide' as having the best fish and chips in Blackpool, and people travel from all over to try their delicious dishes. The walls of the restaurant are covered with images of celebrities who have visited, including Bobby Ball, John 'Rhino' Edwards, John Major, Steve Davis and Rae Morris. The Cottage offers dine-in or takeaway and uses fresh-caught fish from Fleetwood. You can get cod, haddock, halibut, turbot, brill, catfish, skate, sole and calamari, cooked in crispy batter or steamed. As for the chips, they come from only locally sourced potatoes.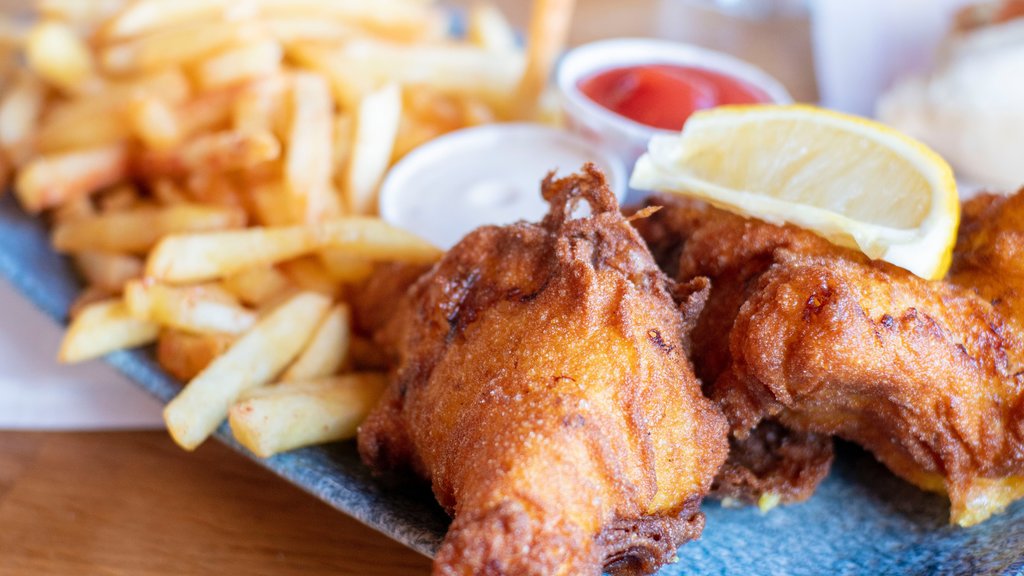 Taylors Fish & Chips
Taylors Fish & Chips is a traditional takeaway that's been part of the local community for years. If you prefer to eat in, there's a cosy cafe in the restaurant. Dogs are also welcome at the shop, both in indoor and outdoor seating areas. In addition to fish and chips, Taylors offers a range of appetizers, including Asian chicken bites and whole scampi tails, along with a variety of chips sizes and dipping sauces for batter-dipped haddock meals. The takeaway menu has plenty of options as well, including pies, steak and kidney pudding, spam fritters and barm cakes.
The Sea Fish & Chips
For traditional fish and chips, there's no better place than The Sea restaurant. Located next to the Winter Gardens in Blackpool town centre, The Sea serves traditional fish and chips cooked to order, as well as sausages, burgers, pies and more. The menu includes battered cod and plaice with chips, codfish bites, squid rings, prawns, fish pie and other delightful seafood dishes. You can also get variations like battered sausage and chips, chicken nuggets and chips, and luxury chicken hot wings and chips.
Finesse Fish & Chips
Finesse Fish & Chips is a favourite among visitors and locals in Blackpool. The fish and chips get rave reviews, but the restaurant also serves fish bites, jumbo sausage, spam fritters and more, all in a cosy, simple setting. You also get large portions that are more than filling. Finesse Fish & Chips offers both dine-in and takeaway options.
Harold Rigby
A favourite among first-time visitors, Harold Rigby serves traditional British cuisine, including fish and chips, with both dine-in and takeaway options. Both affordable and friendly, Harold Rigby offers a variety of fish and chips dishes, fish dishes and traditional pies, so you can try a few different British staples during your visit.
Yorkshire Fisheries
Located in the heart of Blackpool, Yorkshire Fisheries is the oldest chip shop in the city and serves traditional fish and chips like no other. The cod and haddock are fresh-caught and delivered to be prepped on-site, along with potatoes that are peeled and chipped daily. In addition to the traditional menu options, you can also get halibut, plaice, swordfish, tuna, salmon, scampi and fishcakes. For non-seafood fans, there are homemade pies with locally sourced steak and pudding on the offer, as well as nuggets and burgers.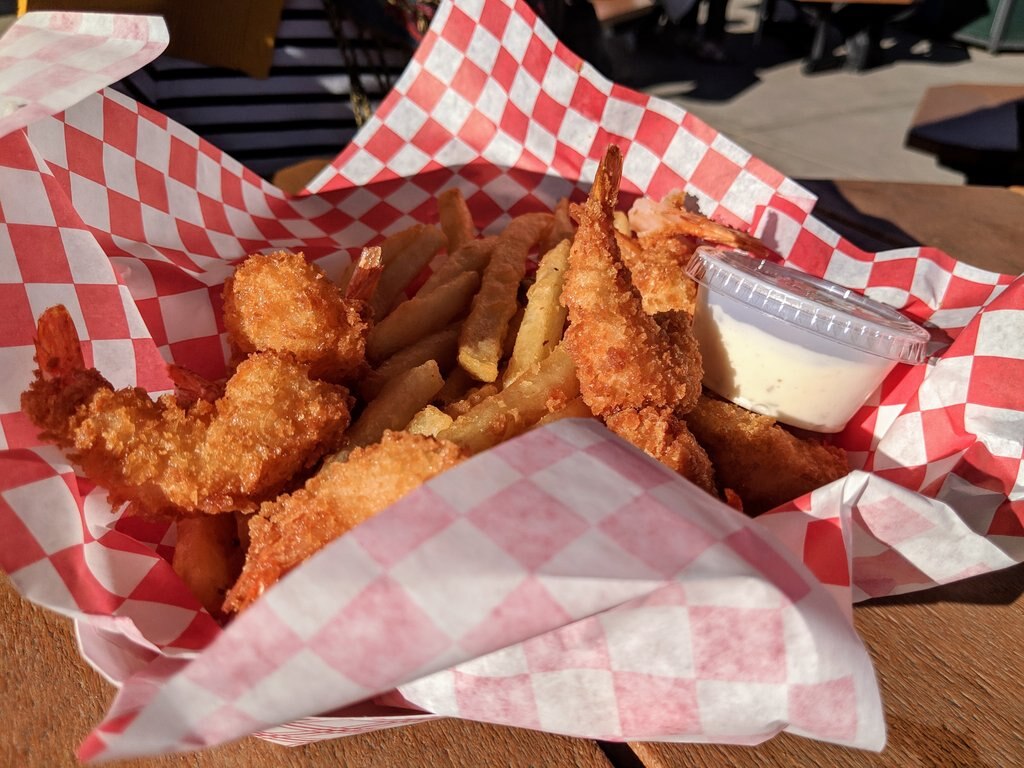 Bentleys Fish & Chip Shop
For fish and chips with counter service and takeaway, Bentleys Fish & Chip Shop is a great option. The simple, family-run restaurant opened in 2012 and serves traditional fish and chips that you can eat on-site or take with you. Located in South Shore, Bentleys Fish & Chip Shop is one of the most popular chip shops in Blackpool with visitors and locals alike.
The Eating Inn
Beginning in a fisherman's cottage over 200 years ago, The Eating Inn rose to local fame in 1980 when it was purchased by Michael Shorrock. Now run by his son, the family restaurant features a long menu with homemade dishes, including fish and chips. You can also get wholetail scampi, grilled salmon, chicken dishes and vegetarian dishes. One of the restaurant's greatest draws, however, is its extensive selection of prime aged British beef, which can be prepared in a variety of ways to suit your tastes.
Ready to plan your trip?
From quaint traditional takeaway shops to high-end restaurants with extensive menus, there's no shortage of options for fish and chips in Blackpool. If you're planning a trip, take a look at Blackpool hotels from Expedia to save on your holiday, and find other things to do in Blackpool to get ready for your fun-filled retreat.