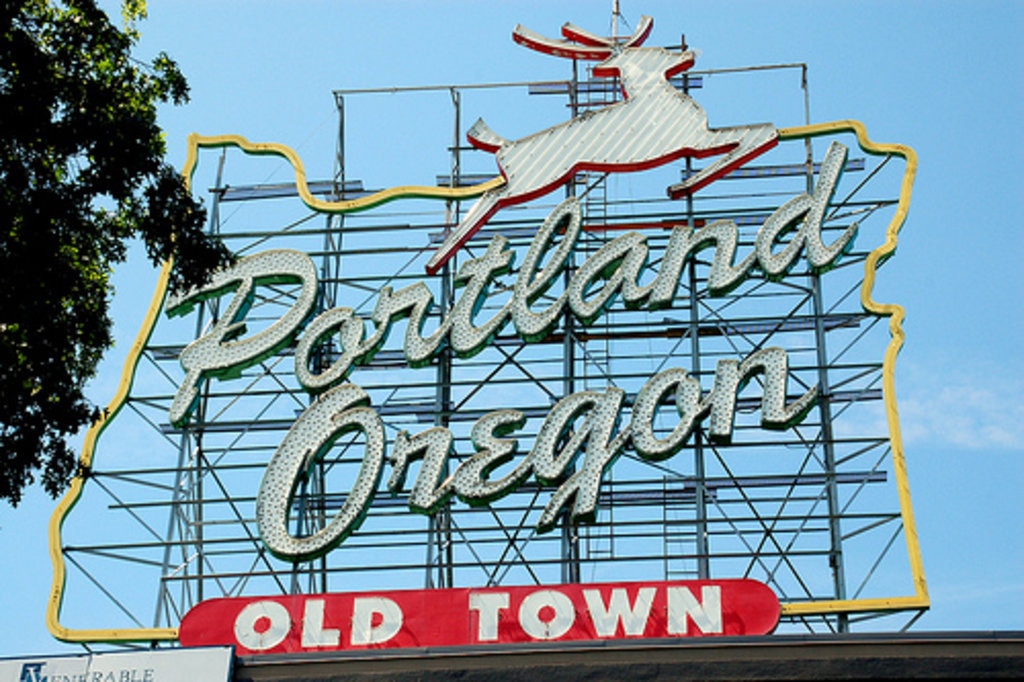 Portland Old Town by Kewing
Spontaneous people, craft beers and hundreds of doses of positivism. Portland is the sort of city that when you first visit it, after a while you wish you could live there. The largest city of the state in Oregon attracts travellers looking for crazy freedom, street food and true vintage. One last thing: It rains, but as locals say "rain here is a bonus". Welcome to sweet Portland!
Nice & craft beer
There are over 30 breweries in Portland, that's why the city is also known as "Beervana" or "Munich on the Willamatte". Since the early 1980s, Portland brewers have been pioneering the craft beer movement (It's estimated that 53% percent of all draft beer consumed in Oregon is brewed) It is thought that the rain is the reason why this town can produce so much quantity of beer. Whether it's sunny or it rains, Portland celebrates beer festivals over the year- Some of them take place at the town centre and some others at Oregon Convention Centre. If you fancy tasting all kind of local beers visit LaurelThirst (Street 2958 NE Glisan St).
A place for bikers
Everyone rides a bike in Portland, even the strippers that can be seen at the very popular route, Nake Bike Ride. Here bikes go first and this is something that drivers know very well- there are lots of streets with wide bike lanes across the country. If you want to immerse yourself in the spirit of the pedal power movement, rent a bike at Portland Bicycle Tours (117 NW 2nd Ave).
Cinematic city
There is something around this place that inspires and attracts creativity. For instance, The Fight Club's author, Chuck Palahniuk, as well as artist Mark Rothko are from Portland and the city was also chosen as the setting for the film One Flew Over the Cuckoo's Nest and for a good number of films by Gus Van Sant.
For coffee lovers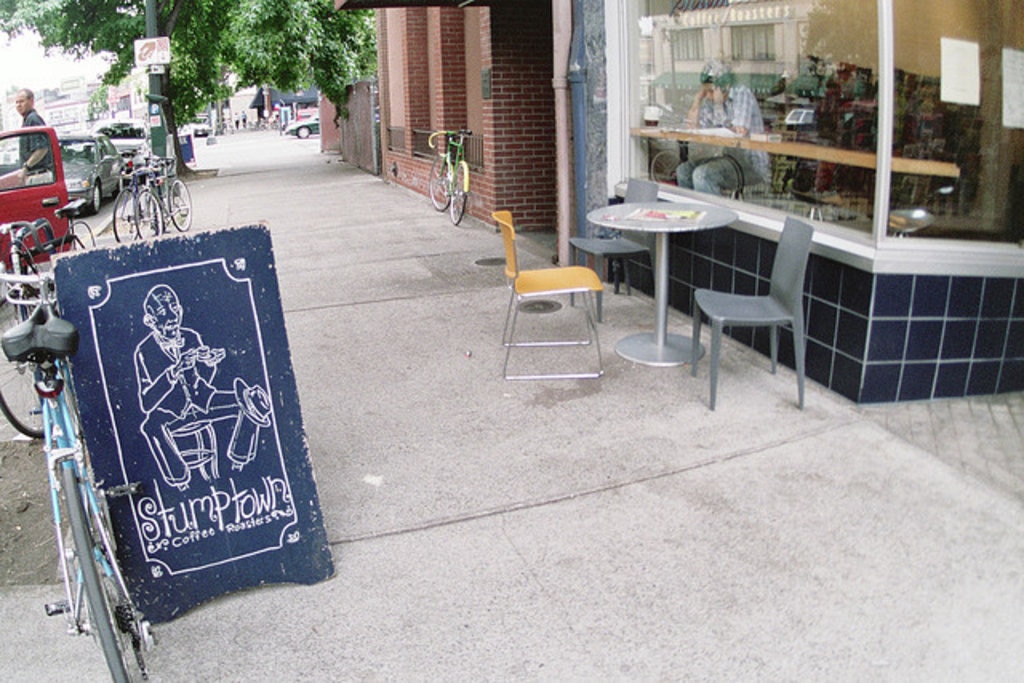 Stumptown downtown bySarah Gilbert
The cafe culture is something very special in Portland. According to Jordan Michelman, the co-founder and editor of Sprudge.com, "this city's coffee culture is on par with anywhere else on the planet". A good proof of this is that Portlanders would never go to a Starbucks, just because their city is home to skilled baristas and a wide variety of fine coffee shops. Stumptown downtown by Sarah Gilbert
Portland Farmers Market
This city is home to the Portland Farmers Market, an outdoor farmers' market which hosts eight markets based throughout the city metro area. This collection includes up to two hundred vendors selling all kinds of local products. The aim of the initiative is to connect the urban population to the farmers' production.
It has inspired lots of TV series
Did you know that The Simpsons was inspired by this amazing city? Its producer and screenwriter, Matt Groening, is original from here and he got inspired by his home town and created one of the funniest and satirist TV series about American society. But this is not the only successful TV series with a taste of Portland; As it name indicates Portlandia is a real satire of the City of Roses as the place 'where young people go to retire".
Food on the go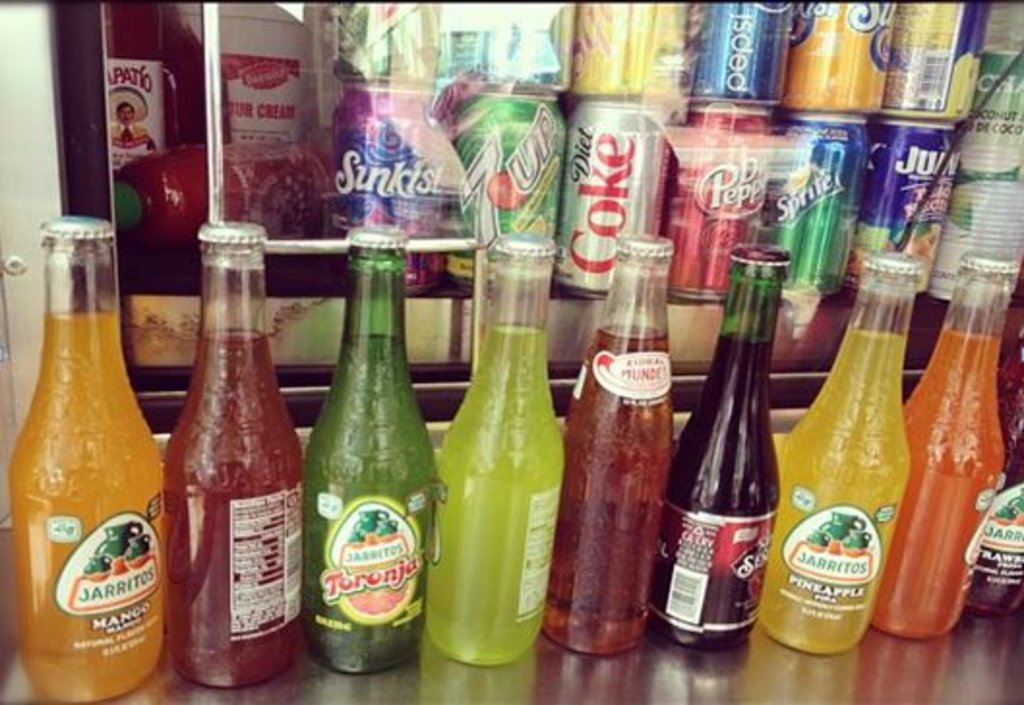 Jarritos on display at La Jarochita in Portland by DowntownTraveler.com
There are lots of options: hot dogs, Mexican tacos, Oriental delicatessen and much more...Any van in Portland has turned at least once into a food truck. Remember that in this land, chefs are hidden behind a food cart. Don't miss the delicious Mexican fare at La Jarochita (SW 5th Ave, Portland, OR 97204).
Chinese influence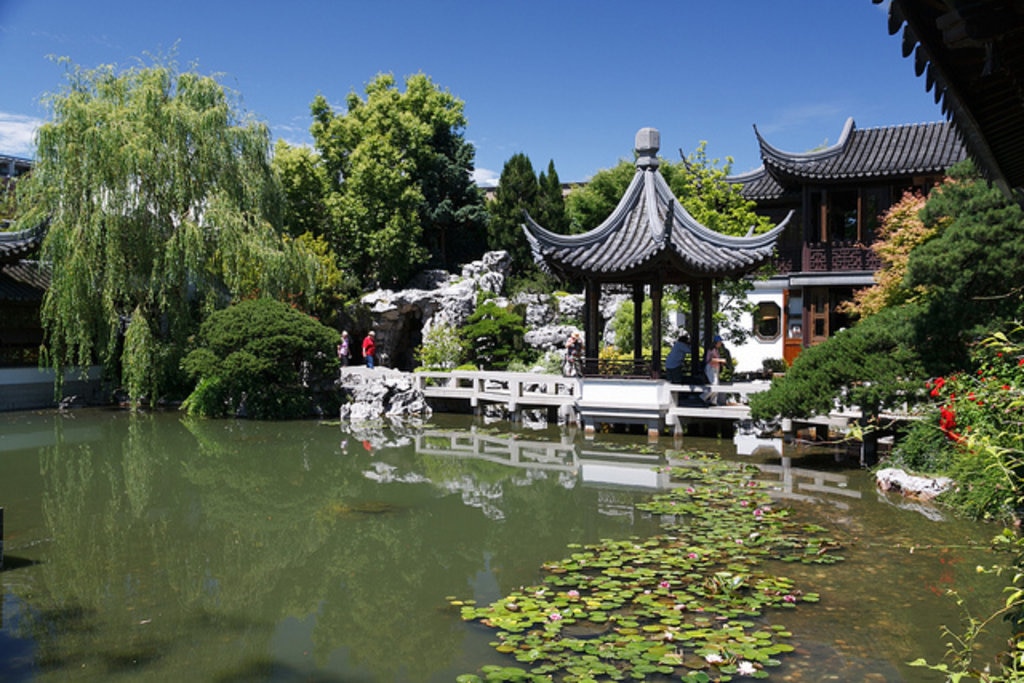 Lan Su Chinese Garden by Ethan Trewhitt
Portland is twin-city of Suzhou, close to Shanghai, and if you want to confirm this, you only need to visit the Lan Su Chinese Garden, based in the centre of the city. Every Tuesday during the summer, the city celebrates this connection to the Oriental world.
Eco-friendly destination
It's a fact. Everything in Portland has the eco label. It has a privileged position on lists of the greenest places to live. The City of Roses is the first one in the U.S to implement a comprehensive plan to reduce CO2 emissions and it also has a very effective system of light rail, buses and bike lanes to turn the pollution down.
Have you ever been to Portland? Tell us about your experience!