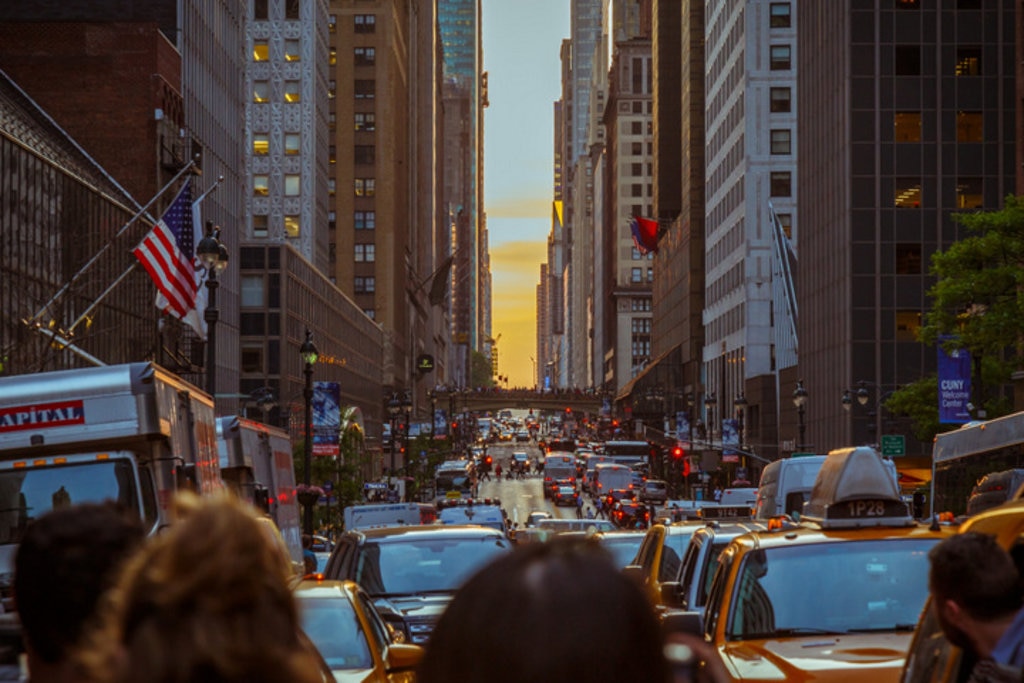 Credit: John Gillespie
At the first sign of summer in New York, the city emerges from its long, chilly hibernation and everything becomes about the al fresco lifestyle. Tables and chairs stretch out across the pavements ('sidewalks' in NYC), parks and rooftops across the city are the places to be seen, and everyone's mood noticeably brightens. Summer in New York is a whole nother place.
The strange thing about New York's extreme seasons is how quickly you forget the last one. Winter is such a distant memory by June, and the summer is so steamy you question whether you'll ever need snow boots again (trust me, you will) or if you'll ever get tired of the heat (again, it happens). Come August many New Yorkers have planned a brief escape, whether to the Hamptons or New England. But right now, everyone's enjoying the city's endless blue skies and beautiful sunsets from the best vantage point they can find, preferably with drink in hand.
Outdoor cinema
If it wasn't abundantly obvious in a city that passes for one big movie set, New Yorkers love their films. And there's no better way to enjoy your favourite than by watching it outside in the city it was set in. (Seeing Ghostbusters in the open air of Bryant Park was an extremely exciting occasion for me).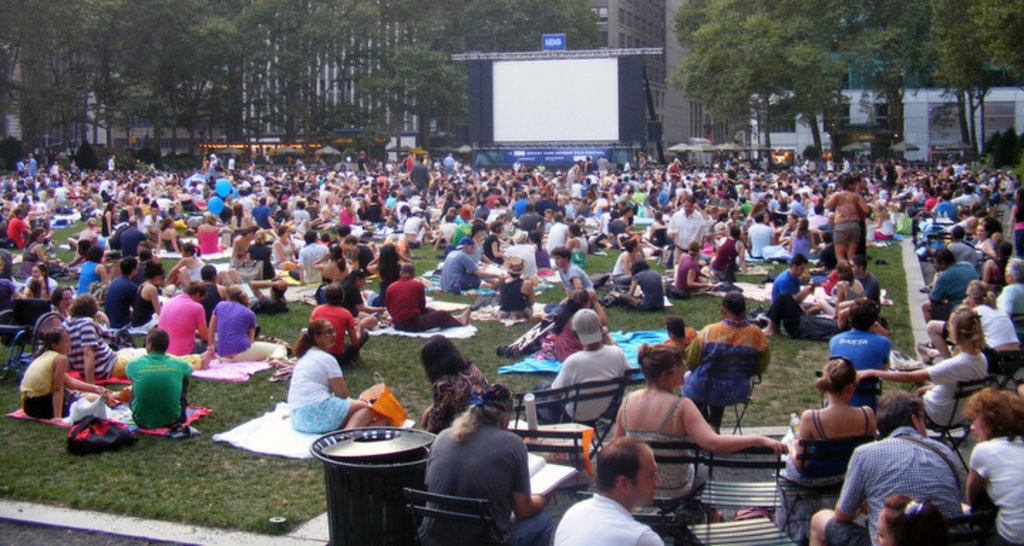 Bryant Park and its summer film screen
Credit: Brian Fountain
This beautiful park, situated at 42nd St and 5th Ave in Manhattan, right by the New York Public Library, is a great spot to have lunch and is frequented by Midtown workers on their breaks. But throughout June, July and August - on Monday evenings - it's hosting screening of a host of 70s and 80s cinematic brilliance. The nights they show Footloose (27 July) and Back to the Future (24 August) are bound to be extremely popular, and if you haven't found a place on the lawn by 5pm, chances are you won't get a spot.
This isn't the only place to enjoy an outdoor cinema experience; there are films being shown in venues across the city and boroughs beyond.
If you're looking for international film culture, Queens is the place to head to. Socrates Sculpture Park (32-01 Vernon Blvd, Long Island City) is celebrating the fact that Queens is the most culturally diverse of the five boroughs with dance and musical performances from 7pm on Wednesday nights. These will serve as the 'warm-up' for the evening's film screening, with a broad offering from countries as far and wide as India, Bangladesh, France, Argentina and Sweden included across the summer programme. It's a wonderful spot to enjoy a picnic with the sun setting across the Manhattan skyline, and you can take in the park's sculptures while you're there.
Go to a parade
Right now New York is in the midst of parade season. Come summertime, New Yorkers get extremely excited about any opportunity to celebrate outside, and the more flamboyant the better. I highly recommend seeing how it's done NYC-style, and Gay Pride has to be one of the biggest and best.
This year marks the fourth anniversary of marriage equality in New York, but with the US Supreme Court just having made same-sex marriage legal across all states (26 June 2015), it's sure to make this Gay Pride the grandest celebration yet.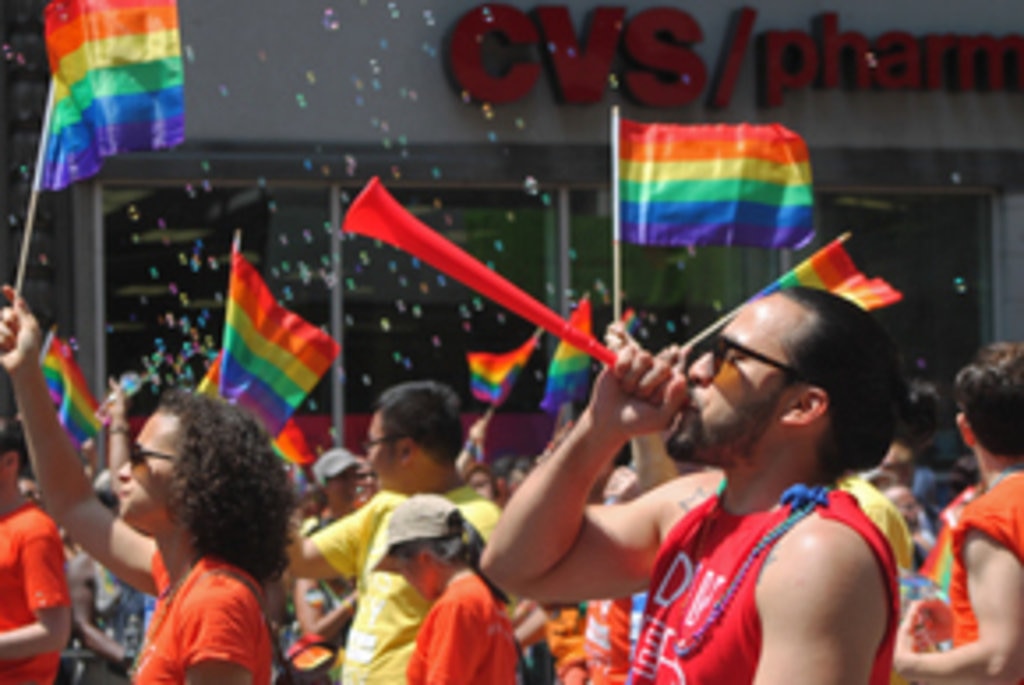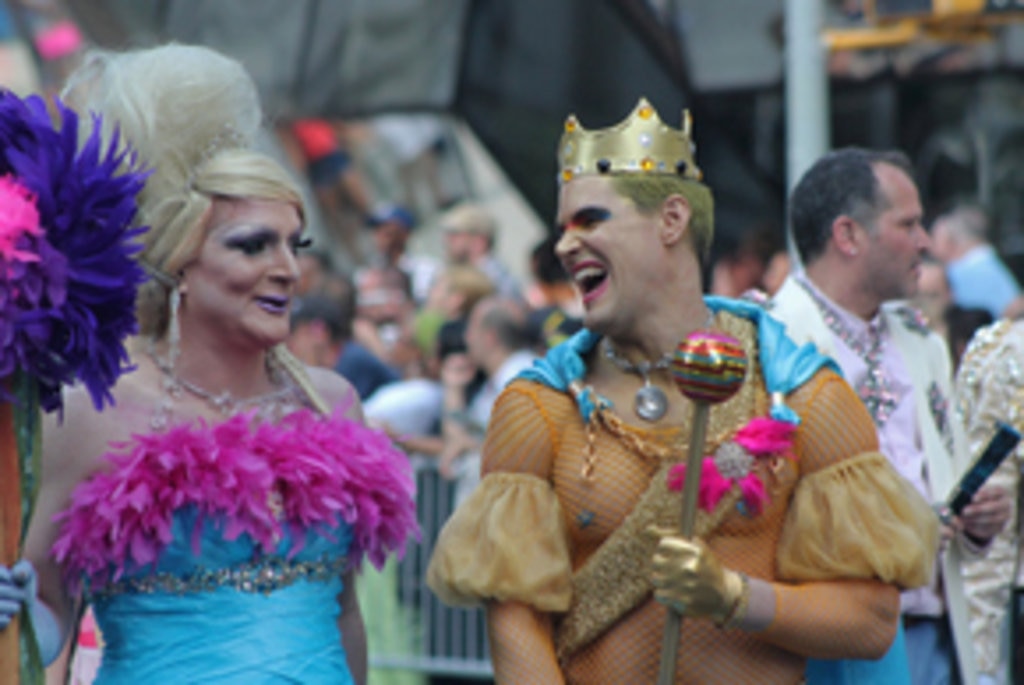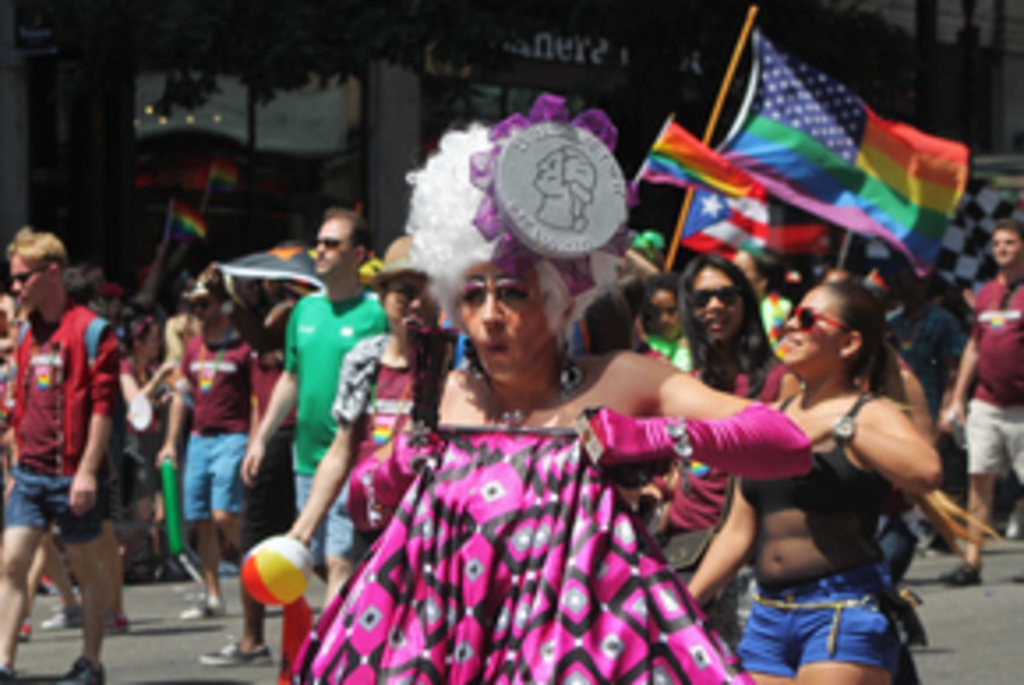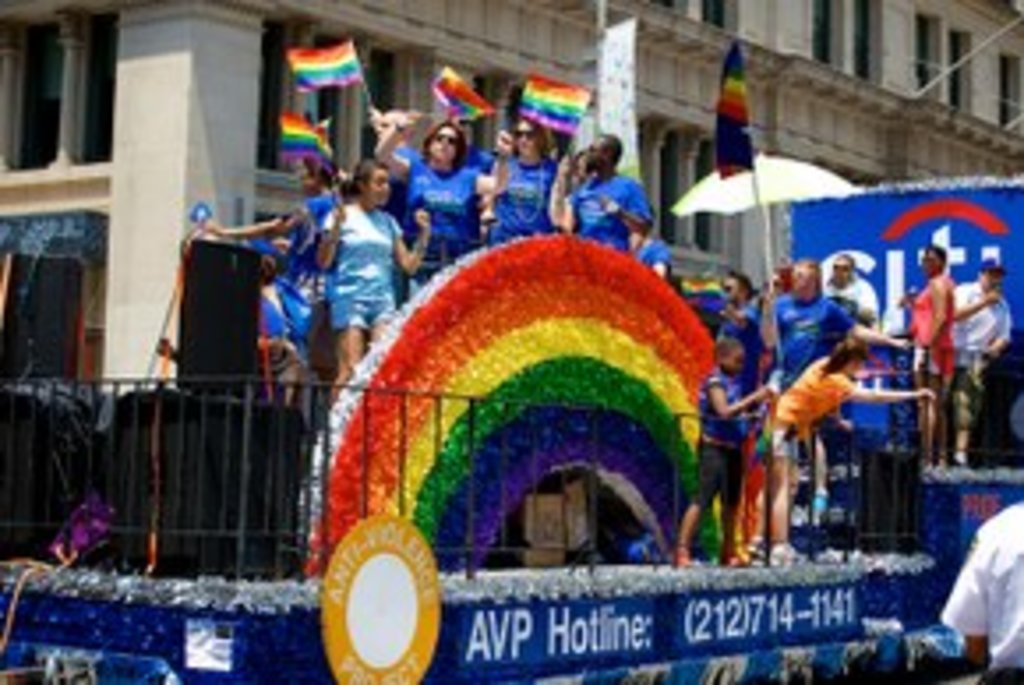 Credit: I Stole the TV (Top L); I Stole the TV (Top R); I Stole the TV (Bottom L); Todd Crusham (Bottom R)
While all the boroughs celebrate with events scheduled throughout the month - ranging from festivals to fun runs, awards night to dance parties - it's the parade that draws the biggest crowds (taking place on 28 June from 12pm).
This vibrant spectacle commemorates the Stonewall Riots of 1969, which launched the gay-liberation movement in the United States. Following a lavender-coloured, painted line starting from 36th Street and Fifth Avenue, the parade moves south, ending in the West Village, exactly where the movement began. Things get crazier at the finish point with the party festivities getting into full swing once the parade hits Greenwich Village. If you want a good spot just to watch, north of Madison Square Park is a safe bet.
Cool off in a pool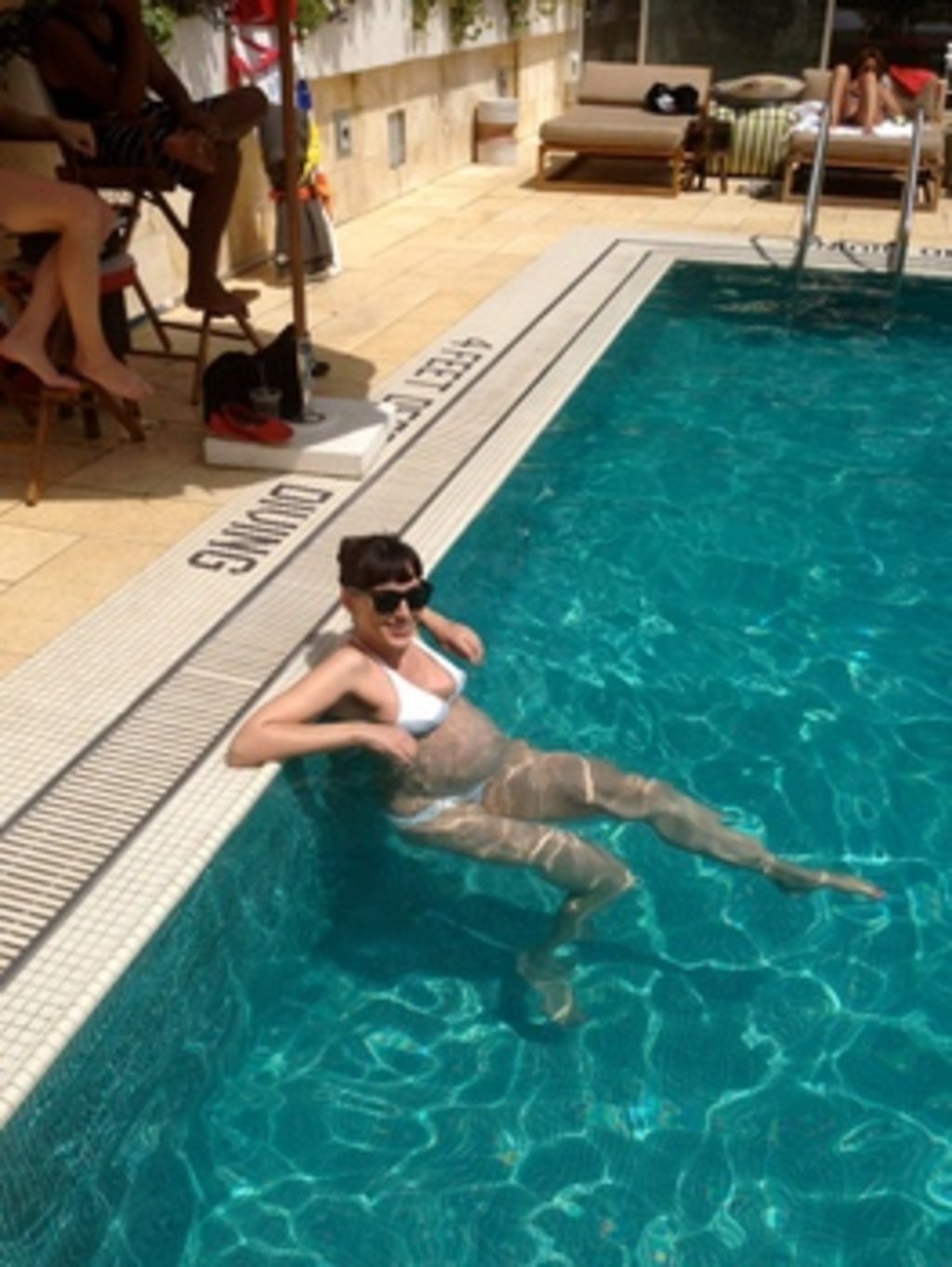 Temperatures can soar to uncomfortable levels when you're roaming around the city, and the best way to deal with the heat is to find a swimming pool. (Living in NYC, if you have a pool in your building it's amazing how popular you become during the summer months).
While the city's most beautiful people might be stripping off and plunging into the pool at (members only) Soho House in the Meat Packing District, you can still strut your stuff at one of the many swimming pools around the city.
My favourite urban retreat is one stop on the L train to Williamsburg, Brooklyn from Manhattan. The McCarren Hotel and Pool (160 North 12th St, Brooklyn) has a great menu and friendly international staff. I spent my 39th birthday (heavily pregnant with my first child) being waited on and thoroughly spoiled while I floated about in the saltwater pool. Day passes are available online 24 hours before you plan to visit: Monday-Thursday it's $45, going up to $60 Friday-Sunday.
For a true taste of the high life, follow the beautiful set to one of their favourite beach club venues, such as The Beach at the Dream Downtown hotel (355 West 16th St, at Ninth Ave). Basic day passes cost $175, but if you want to book a cabana for you and your pals it will set you back $2,500.
Want to experience the NYC hotspots this summer? Book one of our New York hotels and start packing your bags.
A few other things you might like:
Brighton: Local Icons Share City Spots They Value Most