Williamsburg is New York's creative quarter. It's where the photographers, artists and artisans came to live in the mid-1990s to avoid the surging rents of Manhattan. Today, the neighbourhood is awash with street art, galleries, independent shops and street-food stops - and it's only a 25-minute cab drive over the East River from New York's most famous sites. Here's a list of the top things to do when you get here.
Bust a Belt Buckle at Smorgasburg Food Market
Pizza cupcakes, carbonara donuts and ramen burgers - with buns made of noodles instead of bread - are just a few of the novel street food options from the 75 vendors at Smorgasburg. The open-air food market takes place every Saturday April-November in East River State Park, overlooking the East River and Manhattan skyline.
Some of the most popular dishes include finger-long Big Moz mozzarella sticks and lobster rolls. Just be aware that at the height of summer, you can easily wait in line for 20 minutes for the most popular dishes.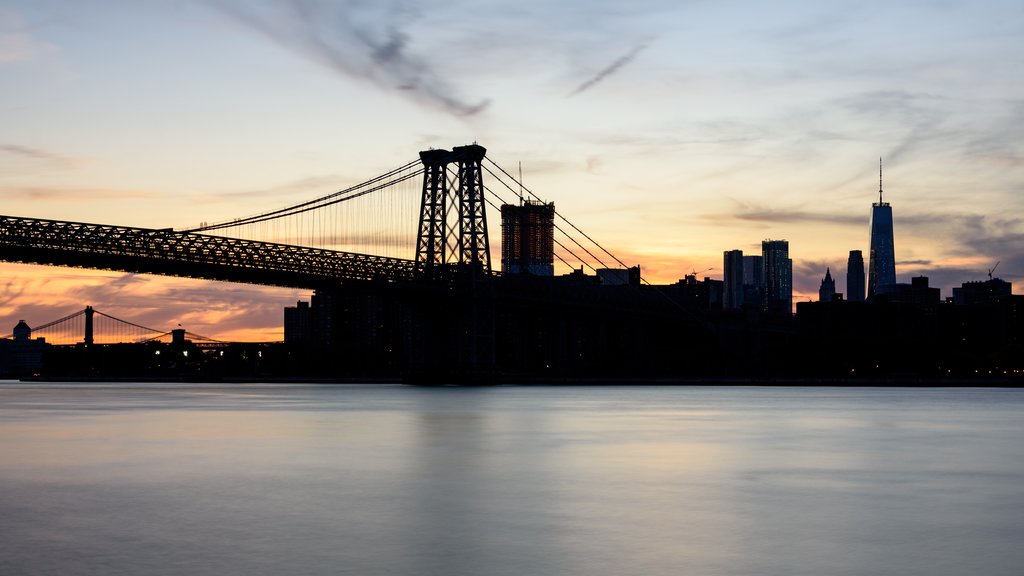 Bike across Williamsburg Bridge
Just over a mile long (2.2km), the Williamsburg Bridge connects the west edge of Williamsburg to the Lower East Side of Manhattan. Separate bike, vehicle and pedestrian lanes make the crossing as safe as possible for cyclists, and there are a couple of little stopping areas along the route. Pause there for a moment to take in the iconic Manhattan skyline.
There are Citi Bike rental stations right at the entrance to the Williamsburg Bridge and a day pass costs $12.
Explore Williamsburg's Art Galleries
It was the influx of artists in the 1990s that made Williamsburg the place it is today. There are multiple galleries and creative spaces in the neighbourhood. Visit Moiety for what it calls 'playful' contemporary exhibitions. Go to Figureworks to see fine art that explores the human form. Or call in at Williamsburg Art and Historical Society to see the work of local Williamsburg artists sharing the walls with pieces from international creatives. To get hands on, visit Choplet ceramics, which offers regular pottery classes.
Buy a Bath Cupcake and a Cactus on a Shopping Spree
Williamsburg's independent shops have gloriously whimsical names like Spoonbill & Sugartown and Soap Cherie. The former sells second-hand, rare and new books, and the latter sells bath products, including a speciality range of bath cupcakes and bath ice creams. This really is the place to be for an eclectic shopping experience. Stuff your shopping bags with a novelty apron from Stoneflower, a cactus from floral-design store Sprout Home or a bespoke piece of jewellery from Catbird.
Cruise the East River to Dumbo
For photo-worthy views of the Manhattan skyline, the Manhattan Bridge and the Brooklyn Bridge, catch the ferry from South Williamsburg to Dumbo. The ride takes about 20 minutes each way, and you can break up the journey with a wander around Brooklyn Bridge Park. Alternatively, make the five-minute walk to Jane's Carousel, a vintage, 48-horse fairground carousel from the 1920s. Carousel rides are $2 a time, and a one-way ferry ticket costs $2.75.
Crawl the Microbreweries and Brooklyn Winery
Williamsburg is a hot bed of independent alcohol producers. There are craft breweries, wineries and distilleries. Places such as Interboro and Grimm Artisanal Ales, on the very edge of Williamsburg, have tasting and tap rooms where you can try exquisitely named beers - think Make the Music From Your Mouth Again - and ales made with cacao, earl grey and vanilla. Brooklyn Brewery and Brooklyn Winery, meanwhile, go a step further by offering behind-the-scenes production tours finishing in their on-site bars.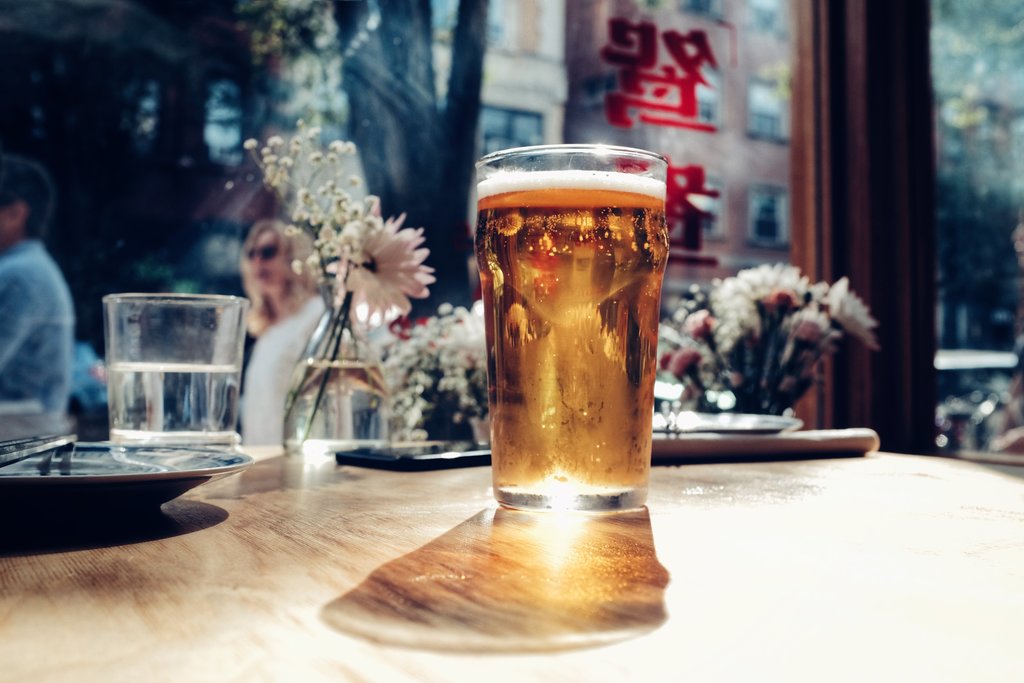 Visit the Museum of Food and Drink Lab
It may have a broad, sweeping name that could encompass millions of concepts, but the Museum of Food and Drink Lab hosts temporary exhibitions about specific concepts of eating and drinking cultures globally.
Past exhibitions have explored the evolution of Chinese American restaurants and told stories of the people who first brought curry to New York's restaurants. You only need an hour or so to visit, but you can expect to be fed during your visit.
Opening hours are 12pm-6pm Friday-Sunday
Enjoy a Film and Food Pairing at Nitehawk
As well as its regular menu of food and drinks, Nitehawk cinema pairs a cocktail and a snack with every film. For the Joker movie, for example, you could get a green Last Laugh cocktail, and for We Are All Clowns, a custard pie made of key lime custard and cherry whipped cream. The cinema shows a range of new and classic films and is open every day of the week.
Planning a trip to New York? Find a place to stay with our pick of hotels near Williamsburg, New York.