They might not be the primary reason for travelling, but what would travel be without landmarks? Paris isn't Paris without the Eiffel Tower; Sydney isn't Sydney without the Opera House. Book a hotel that overlooks an iconic sight and you can throw open the curtains, look out and think, "Yep. I've arrived." With that in mind, we asked a panel of bloggers to name their favourite hotels with landmark views...
Our panel
---
London Marriott Hotel County Hall, London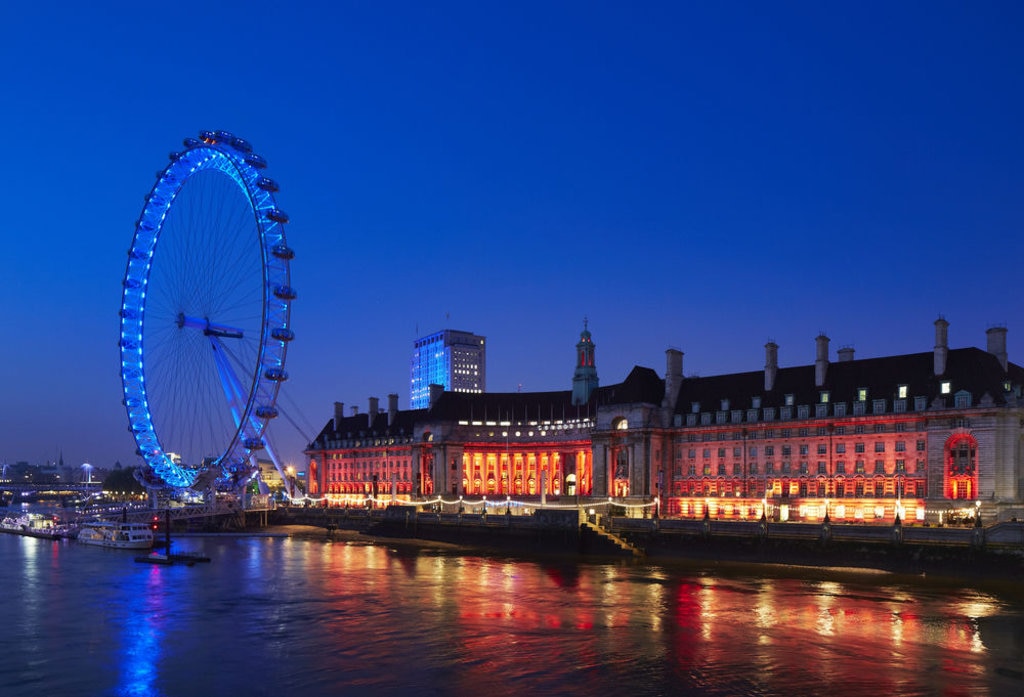 Chosen by: Susanna from A Modern Mother
"For a view of the London Eye you can't beat a room at the London Marriott Hotel County Hall. Book a room there for commanding views of London Eye, Big Ben or the River Thames. It's a bit pricey - but the location is worth it. Visit the Tate, Parliament, Westminster or take a City Cruise on the Thames - it's all in walking distance."
If you want to see more hotels in London, visit our London hotels page.
---
Mamilla Hotel, Jerusalem, Israel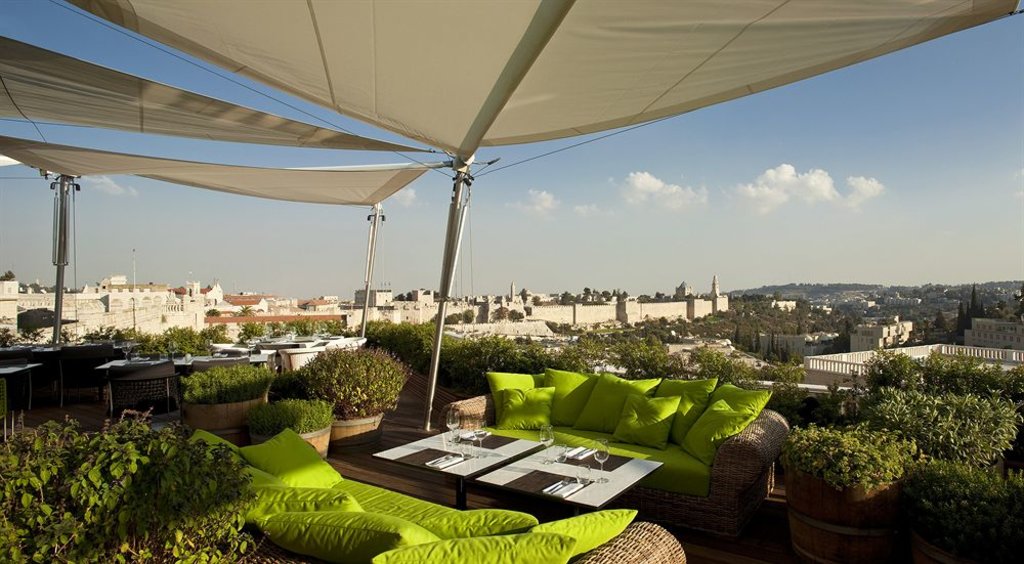 Chosen by: Maxine from Why I Am Not Skinny
"Not Only is Mamilla Hotelin Jerusalem, Israel, in close proximity to Jaffa Gate, it is also has the most amazing rooftop restaurant with views across the Old City. Enjoy an early al fresco dining experience up there, sipping Israeli wine, eating delicious food and watching the sunset over the city. A heavenly 5 star luxury hotel with views to match."
If you want to see more hotels in Jerusalem, visit our Jerusalem hotels page.
---
Hotel Colon, Barcelona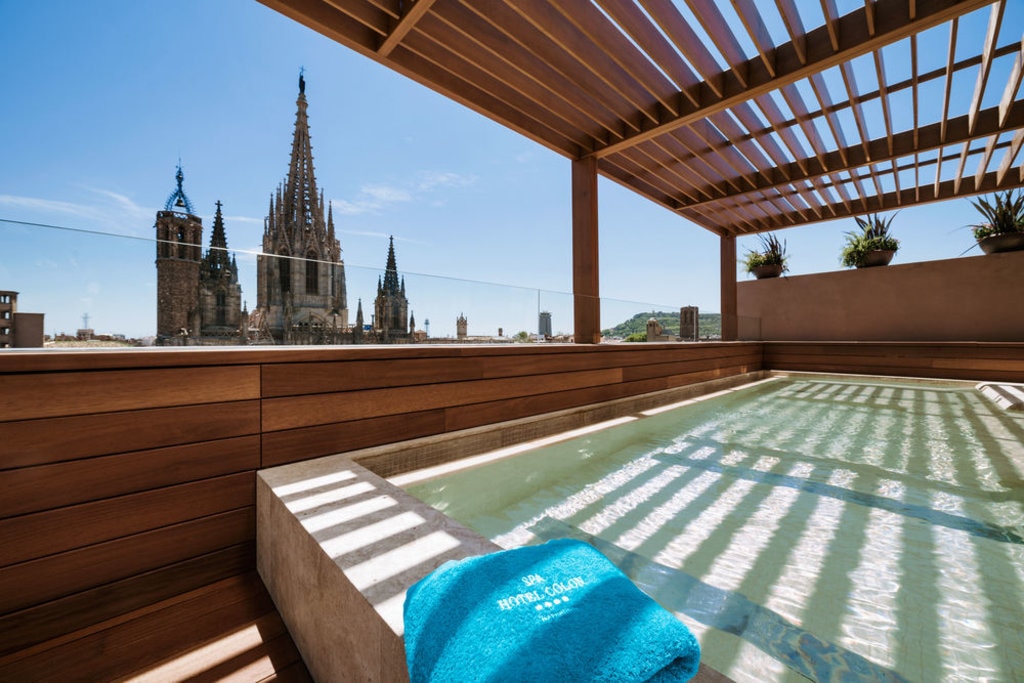 Chosen by: Duncan from Barcelona Life
"Gaudi's La Sagrada Familia is without doubt Barcelona's most iconic location, but you might not want to be situated directly opposite it, given that it attracts 3.5 million visitors a year. Nope, take it from me, if you want to wake up opposite a stunning work of architecture each morning, you're better off choosing to lodge across the square from The Cathedral of the Holy Cross and Saint Eulalia, aka Barcelona's Gothic Cathedral. Dating back to the 14th century it has been the centre of spiritual life in the city since the middle ages - even if its exterior was pimped up in the 19th century with a neo-Gothic facade for the World Fair. Hotel Colon is a very comfortable four star accommodation directly opposite the cathedral, with many rooms enjoying a view of the intricately worked Gothic spires."
If you want to see more hotels in Barcelona, visit our Barcelona hotels page.
---
Grand Hyatt Kuala Lumpur, Malaysia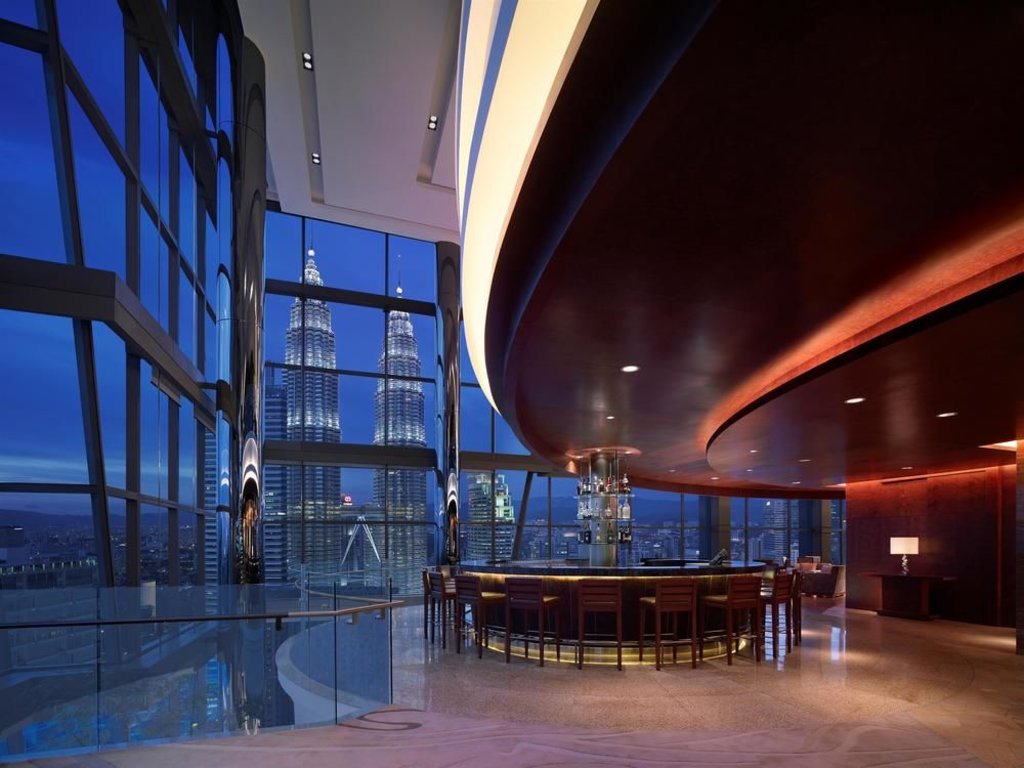 Chosen by: Keith from Velvet Escape
"The Grand Hyatt Kuala Lumpur is situated a stone's throw away from Kuala Lumpur's iconic Petronas Twin Towers. As soon as guests step out of the elevator at the Sky Lobby on the 39th floor, they'll be greeted by a phenomenal view of the twin towers directly in front of them. The floor-to-ceiling windows in all rooms feature incredible views of the Kuala Lumpur skyline. Ask for a Twin Tower view when you make a booking and be awed by these magnificent towers, especially in the evenings."
If you want to see more hotels in Kuala Lumpur, visit our Kuala Lumpur hotels page.
---
Conrad, Hong Kong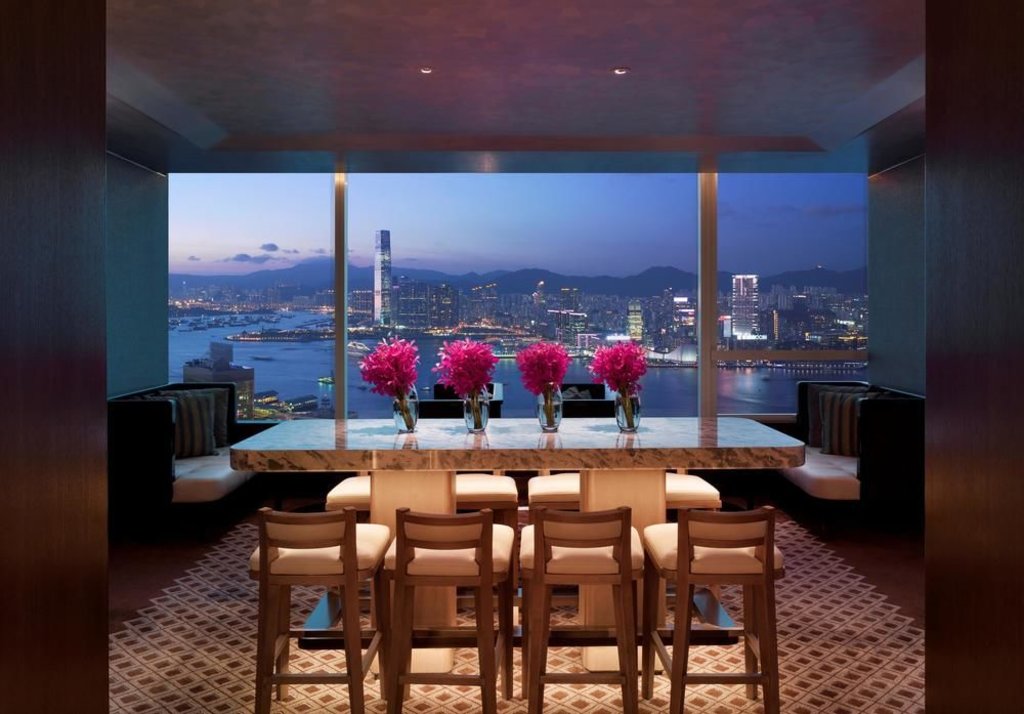 Chosen by: Sophie from Luggage Tags and Ticket Stubs
"If you're looking to watch the sunrise over Hong Kong then look no further than the Conrad. Located in Admiralty, it's right in the centre of the concrete jungle with views over Victoria Harbour. Make sure to stay in your room during the Symphony of Lights and watch as all of the buildings around you become part of the show. It's also a good eating spot, with a choice of restaurants from Cantonese cuisine to French and Italian - it's even got its own bakery! For those wanting to see the city from the harbour, the pier is just a walk away."
If you want to see more hotels in Hong Kong, visit our Hong Kong hotels page.