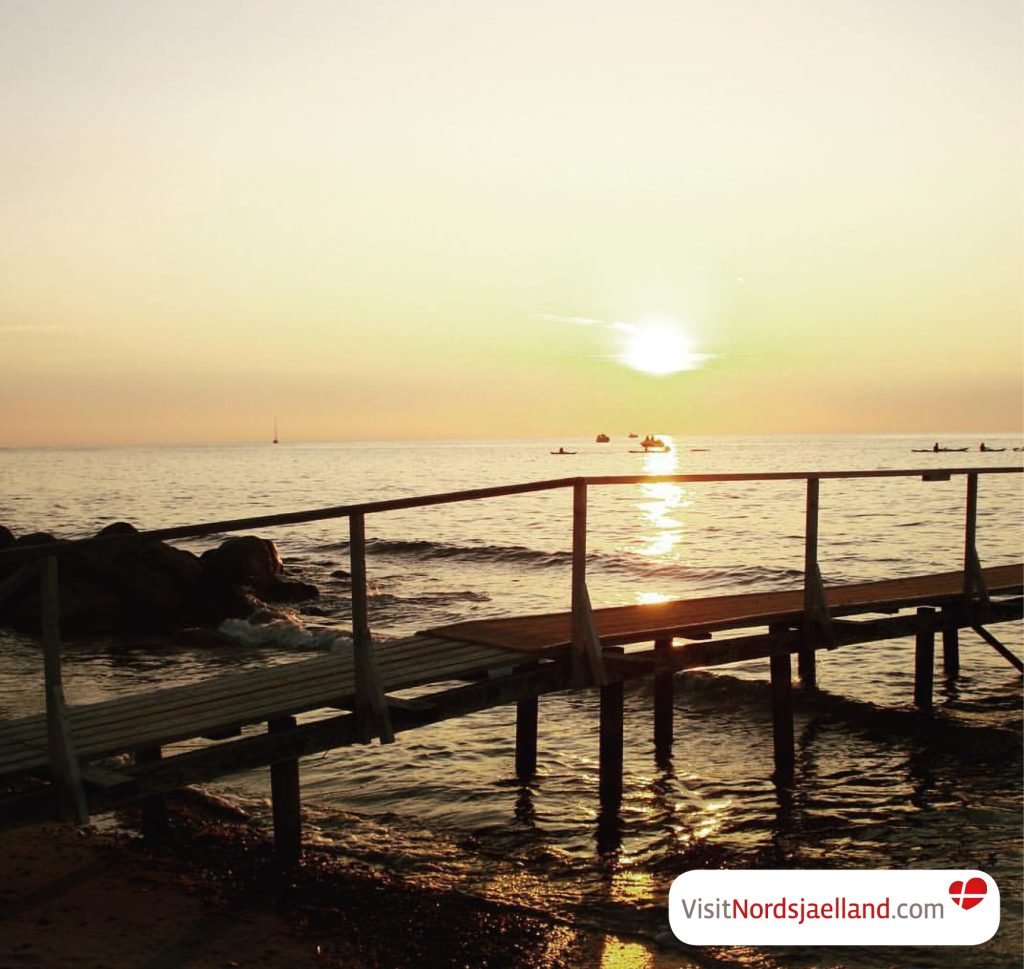 Photo via Visit Nordsjaelland
Just a 45-minute train ride north of Copenhagen is Elsinore, one of the cities on Sealand's northern coast, affectionately known as The Danish Riviera. For 800 years, Elsinore has enjoyed an important place in history, and you get a sense of this history in the ancient city centre along the harbourfront and at Kronborg Castle. Here's what to do in Elsinore and The Danish Riviera.
Rich culture and fantastic shopping
Explore the city to check out Elsinore's exciting historical sights, contemporary culture centres, and inspiring museums. On your way through the city's streets and alleyways, you'll pass many quaint and interesting boutiques offering everything from luxury vintage fashion to the latest trends and a wide selection of local specialities.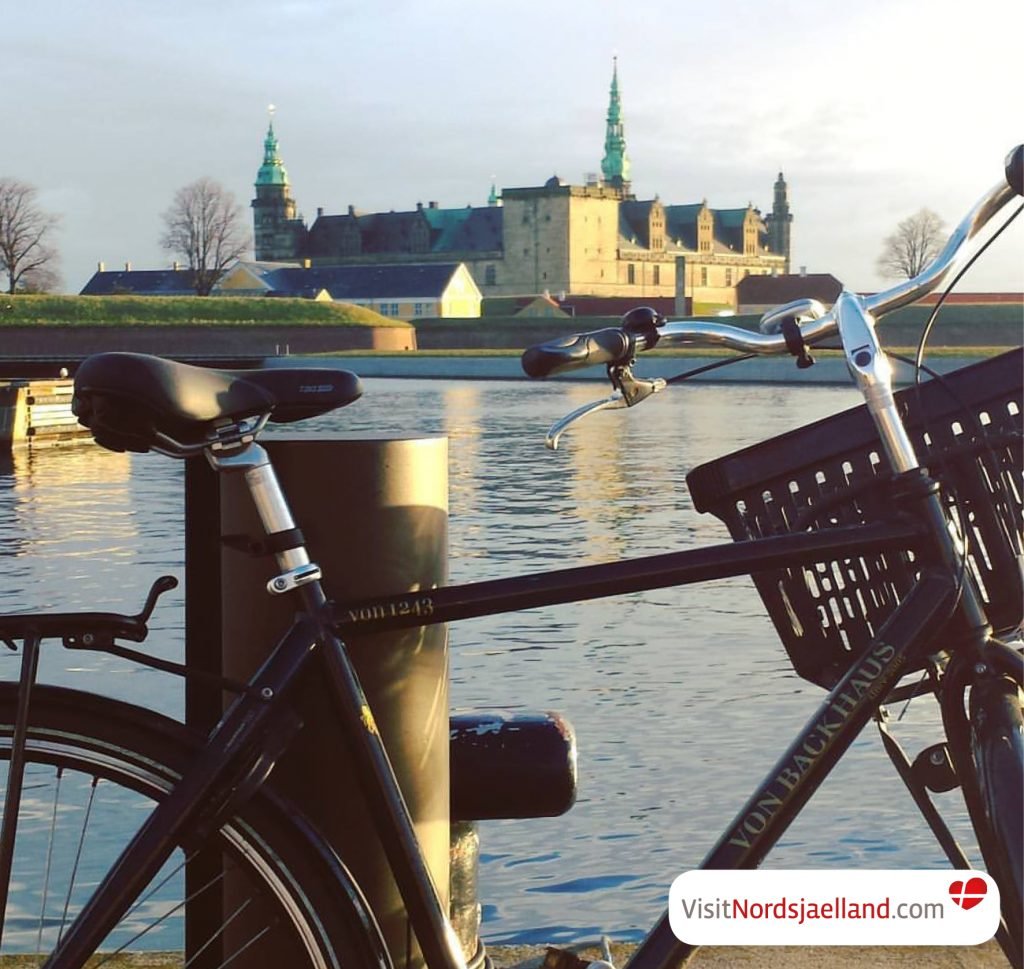 Photo via Visit Nordsjaelland
Cycling along The Danish Riviera
If you're craving the wind in your hair, do as many others do and combine your trip to Elsinore with a cycling tour of Royal North Sealand. It's great for those who want to have an active holiday while enjoying the views from your bicycle. A popular tour takes you from Elsinore along the North Coast route, which winds its way along the coast of The Danish Riviera. The route offers fun experiences for both outdoor enthusiasts looking to get their heart rate up, and for pleasure-seekers who want to gear down and relax.
You can also take a detour and ride through the beautiful forests, then later cycle back to The Danish Riviera, where miles of gorgeous white sand beaches entice you to dip your toes in the water.
In North Sealand, the seaside towns are strung along the coast like pearls on a string. Experience their very special atmosphere on the gorgeous beaches, in the cosy markets, and in the area's charming and luxurious seaside hotels.
Love on a bike
If you're craving a bit of romance, you'll find plenty of inspiration for your holiday here. On the Visit North Sealand website, you'll discover the best tips for the ultimate in pampering with the Love on a Bikeconcept. There are three routes to choose from... and each route has a particular focus on culture, love, and beautiful views.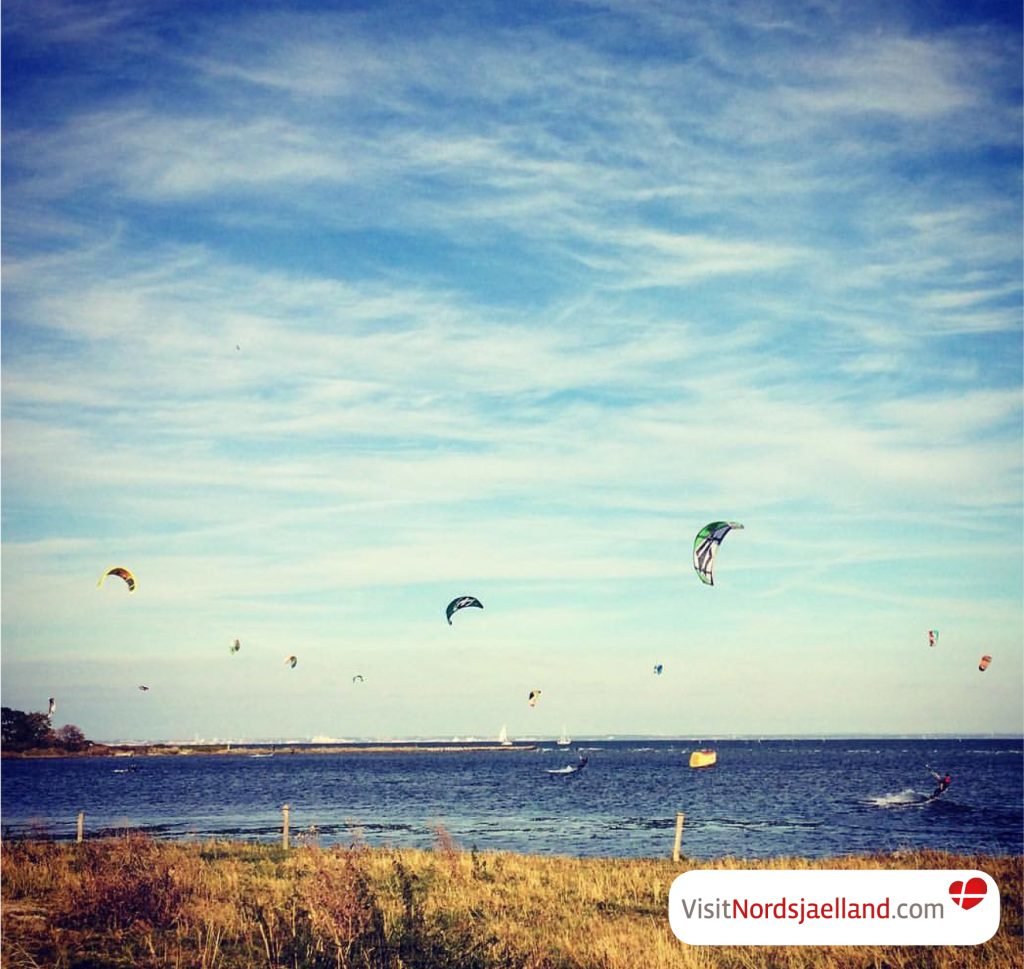 Photo via Visit Nordsjaelland
Combine your cycling journey with unique culinary experiences
Don't miss the chance to experience the flavours of North Sealand, because if you're into good food, you've come to the right place. North Sealand's lush nature and culinary delicacies were once reserved for Copenhagen royalty, but today every foodie can taste his or her way through the delicious local produce. North Sealand is renowned as Copenhagen's pantry and many of Denmark's top chefs find inspiration for new Nordic ingredients in this area. For this reason, the highest quality North Sealand ingredients are delivered to many Michelin-starred restaurants.
You can seek out these amazing flavours in the area's farm shops and restaurants, which abound with local high quality products.
So while you're tasting the locally-cultivated white wine, take a bite of some silky-soft chocolate or sink your teeth into an organic beefsteak - and don't worry about the calories, because you'll burn it off when your cycling tour continues tomorrow!
For more, check out the Visit Nordsjaelland site. Heading to the capital? Make sure to check out Expedia's guide to Copenhagen!