Home to a range of museums, historic sites, cultural attractions and verdant parks and gardens, Liverpool is a vibrant destination that offers an abundance of things to see and do. If you're planning a trip to Liverpool, take a look at this guide to Liverpool attractions to plan your holiday itinerary.
Albert Dock
Albert Dock is among the city's most beautiful attractions and a popular spot for visitors. The heritage-listed dock is home to a large collection of Grade-I listed buildings and most of Liverpool's most famous attractions, like The Beatles Story. You can reach Albert Dock by train to James Street Station, by bus via the C4, C5 and City Link services, and the National Express coach station. It's free to explore, but attractions and activities may have admission prices. If you're driving, you can park at the car park on the Britannia side of the dock. Parking prices start at £3.00 (up to and including 1 hour). Hours vary by attraction.
3-4 The Colonnades, Liverpool, England, L3 4AA UK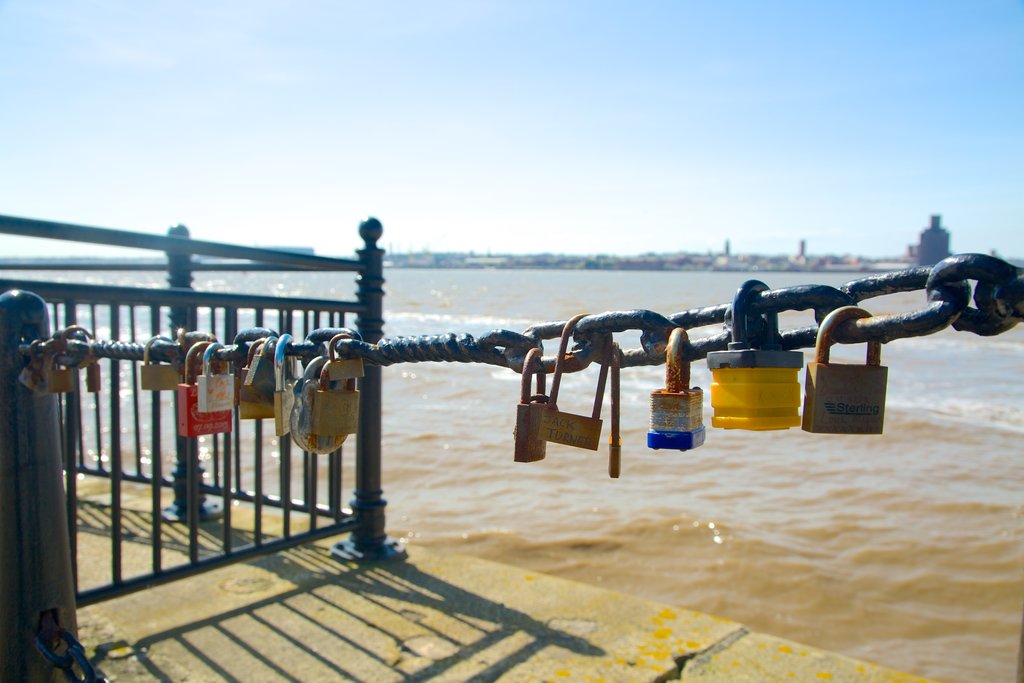 Albert Dock innLiverpool
The Beatles Story
The Beatles Story is a famous attraction for Beatles fans and offers tours, exhibits and memorabilia. Admission to the attraction is £17 for adults, £13 for concession, £10 for children 5-15 years and £45 for a family of 2 adults and 2 children. You can reach The Beatles Story via the 800, 500 and 25 bus services stop at the Albert Dock and the Liverpool Lime Street station by train. Generally, visitors spend 1-3 hours exploring the exhibition to see it all. Bring your camera, because you're permitted to take pictures of the exhibition.
Liverpool, England, L3 4AD UK
Opening hours: 9am to 7pm in summer, 10am to 6pm in winter
Tate Liverpool
The Tate Liverpool is also found within Albert Docks and offers a range of international and British art in modern and contemporary collections. Along with the permanent collection, the gallery has rotating exhibitions that highlight specific artists or movements. Admission to the gallery is free, except for special exhibitions. Tate Members or Patrons receive free admission to special exhibits. If you want to dive into the history of the artists on display, the gallery hosts free daily talks from art experts that illuminate the backstory of famous works. You can reach the Tate Liverpool via the Liverpool ONE Bus Station on Canning Street and Route C4, by train to the James Street station or by ferry from Seacombe and Woodside.
Liverpool, England, L3 4BB UK
Opening hours: 10am to 5pm daily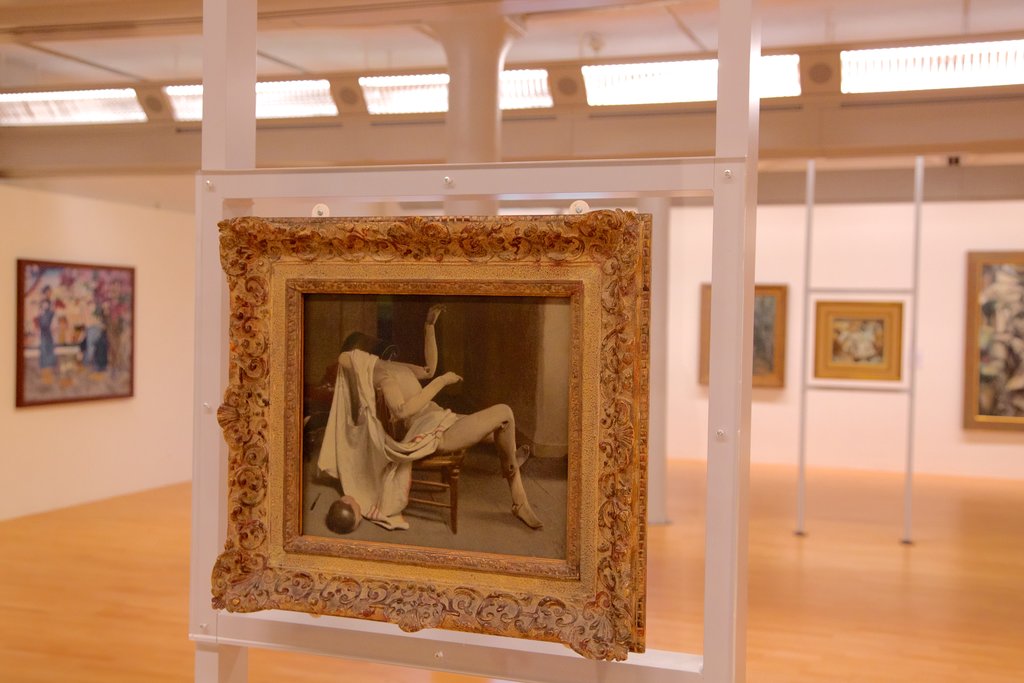 Tate Liverpoolnpainting exhibit
World Museum
With exhibits on global culture, science, wildlife, space, and a planetarium, the World Museum is one of Liverpool's most fascinating museums. The World Museum is free to visit, except for special exhibitions. You can become a National Museums Liverpool member to attend special exhibitions for free. The museum can be reached by train from the Liverpool Lime Street station, the Moorfields Station and Liverpool Central or by bus from the Queens Square bus station and Liverpool ONE bus station. The nearest public car parks are found on Hunter Street, Dale Street and Fontenoy Street.
William Brown Street, Liverpool, England, L3 8EN UK
Opening hours: 10am to 5pm daily
Liverpool Cathedral
The Liverpool Cathedral is one of Liverpool's most beautiful and fascinating buildings, especially with many record statistics for its artefacts and architectural details. The cathedral hosts trails and tours to ensure you see the highlights on the visit, such as the Awesome and Intimate trail, the Bells Experience and Twilight Thursdays. The hours and prices vary by attraction, so be sure to check availability before visiting. To get to the cathedral, you can take bus routes 82 and 86 for stops nearby or take a hop-on, hop-off city tour that includes the cathedral on the route. If you drive, cathedral parking is free for the first half-hour, then starts at £2.00 for the first hour.
St James Mt, Liverpool, England, L1 7AZ UK
Merseyside Maritime Museum
The Merseyside Maritime Museum is a fascinating museum that illustrates the port of Liverpool's history, complete with seafaring memorabilia, relic vessels and special exhibitions on notable historic ships. Admission to the museum is free, but donations are welcome to continue the restoration efforts. The museum is home to many trails and activities, so be sure to visit the information desk when you arrive and see what's available. You can also book tours of the Old Dock and the Edmund Gardner pilot ship at the information desk. The museum can be reached by train at the James Street station and bus lines 10A, 27, 4, 500 and 79C.
Liverpool, England, L3 4AQ UK
Opening hours: 10am to 5pm daily
Plan your holiday in Liverpool
With so much to see and do, it's no wonder that Liverpool attracts so many travellers. When it comes time to plan your trip, take a look at other things to do in Liverpool and check out Liverpool hotels to save on your holiday.