Rome is bursting with once-in-a-lifetime experiences and iconic landmarks to occupy your day, but what about the night? From exploring the nightlife in charming neighbourhoods to seeing landmarks in a new light, Rome offers an array of exciting activities when the sun goes down.
Here are the best things to do in Rome at night, whether you're travelling with the kids, with your spouse or on your own.
Throw a coin in the Trevi Fountain
The Trevi Fountain is one of the most visited landmarks in Rome, with throngs of visitors coming to its edges to toss their coin in the water and hopefully fulfil the legend that says you'll come back to Rome another day.
At night, however, the Trevi Fountain is nearly deserted and is illuminated by the surrounding buildings, so you can marvel at its ornate artwork. Visiting at night also gives you a chance to get unique, spectacular photos that showcase its beauty.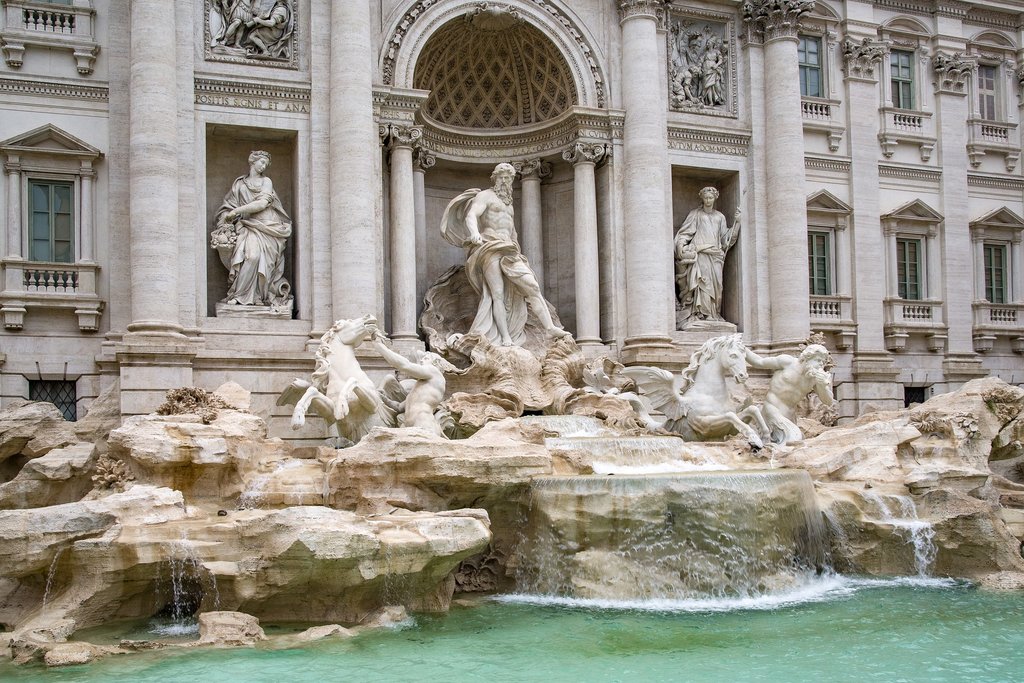 Tour the Colosseum after dark
The gates to the Colosseum are closed after dark, but specialised tours allow you to see the Colosseum under the night sky, free from crowds. With a tour guide, you can learn all about the Colosseum's history and legends in a small group, so you can experience this landmark in a way few ever do.
Experience the nightlife in Trastevere
If you want to party at night as the Romans do, Trastevere is the perfect place. When the sun goes down, this neighbourhood's bars and restaurants come alive with parties, live music and events.
If you prefer a more local feel, you could visit Testaccio and Pigneto for a low-key night of dining, dancing and music.
Explore the Vatican Museums by night
Like the Colosseum, the Vatican Museums offer guided tours that give you a more personalised look at these iconic places. It's an especially evocative way to see the palace and world-famous artwork in places like the Raphael Rooms, Sistine Chapel and Gallery of Maps. Some museums also host concerts with classical or chamber music on select nights.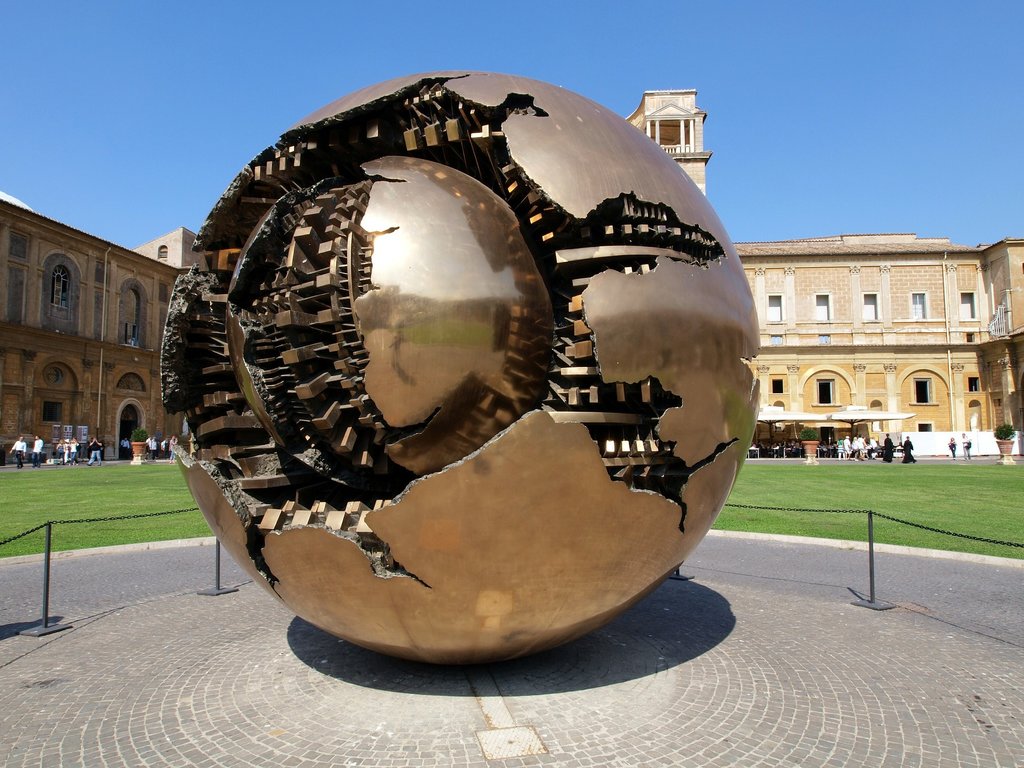 Party on a rooftop
If you're looking to enjoy a glass of Prosecco during your trip to Rome, a rooftop bar is a perfect place to catch views of the illuminated city. On a warm summer night, rooftop bars offer a tranquil spot to enjoy dinner and a drink after sunset, and some have live music for dancing.
Take a food tour
If you don't want a traditional dinner experience, an evening food tour provides you with a sampling of numerous new recipes, tastes and restaurants in Rome. You can discover hidden gems, learn more about your favourite foods and, with the help of a guide, learn a little about the history and culture of the surrounding neighbourhood.
Some great spots for a food tour are Trastevere, the Jewish ghetto and Campo de' Fiori, which all have unique food experiences.
See a show at Teatro dell'Opera
Seeing an Italian opera offers an evening out in style. You can get dressed up and participate in an exciting cultural experience that is a mainstay for locals, especially with the stunning beauty of the interior of Teatro dell' Opera. Surrounded by red velvet seats, gold accents and a fresco-encircled chandelier, you'll feel as though you've been transported to the time of Puccini.
If you're visiting in summer, you'll find a few shows and ballets, such as 'Rigoletto', 'La Traviata' and 'Swan Lake', are held outdoors at the ancient Baths of Caracalla.
Explore the Spanish Steps
The Spanish Steps are a must-see attraction in Rome that are often filled with visitors during the day. At night, you can enjoy a private evening with fewer people, giving you a chance to sit on the steps and walk around to see the beautiful surrounding architecture.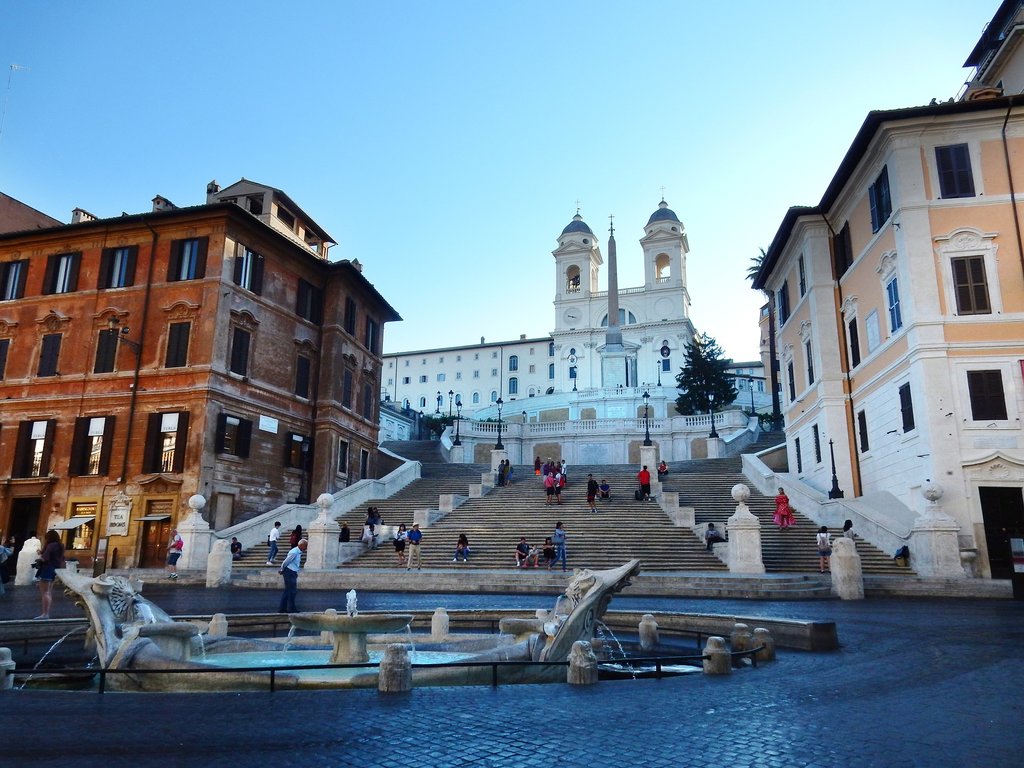 Take a mysterious catacombs tour
Rome's catacombs are a fascinating attraction that draws many people, but at night, the atmosphere gets a little spookier. The tour takes you through the catacombs of Santa Priscilla and the strange ossuary of the Capuchin Crypt for an unforgettable experience.
Learn about Rome's dark history
If the catacombs and crypts aren't quite spooky enough, you can learn more about Rome's dark history with the Dark Heart of Rome tour. This tour will take you to some of the lesser-known landmarks and areas of the city and give you a new perspective on Rome's history that you won't get on a standard tour during the day.
Enjoy a late dinner
Dinners in Rome traditionally start around 9 p.m. and last several hours. If you want to experience a traditional Roman dinner, choose the restaurant that appeals most to you and then prepare for a feast, complete with breaks between courses for conversation and wine. If you can't wait to eat, you can enjoy an aperitivo. Though it originated as a northern tradition, aperitivo has spread throughout Rome and includes a drink at a bar with a snack to hold you over until your late feast.
If you want to enjoy all the sights of the Italian capital in the day or night, take a look at our options to plan your holiday to Rome and make it an unforgettable experience.