Planning a work trip or just curious about what you could get by pushing the boat out a little? If you're thinking about booking a business class flight, it's a good idea to do some research into what you're getting - which can be surprisingly complex. That's why we decided to put together an all-in guide to business class flights. If you're not sure whether it's worth it, want to know the difference between business and first class, or are looking for top tips on how to get cheap business class flights, read on for all the answers. Let's start with the basics...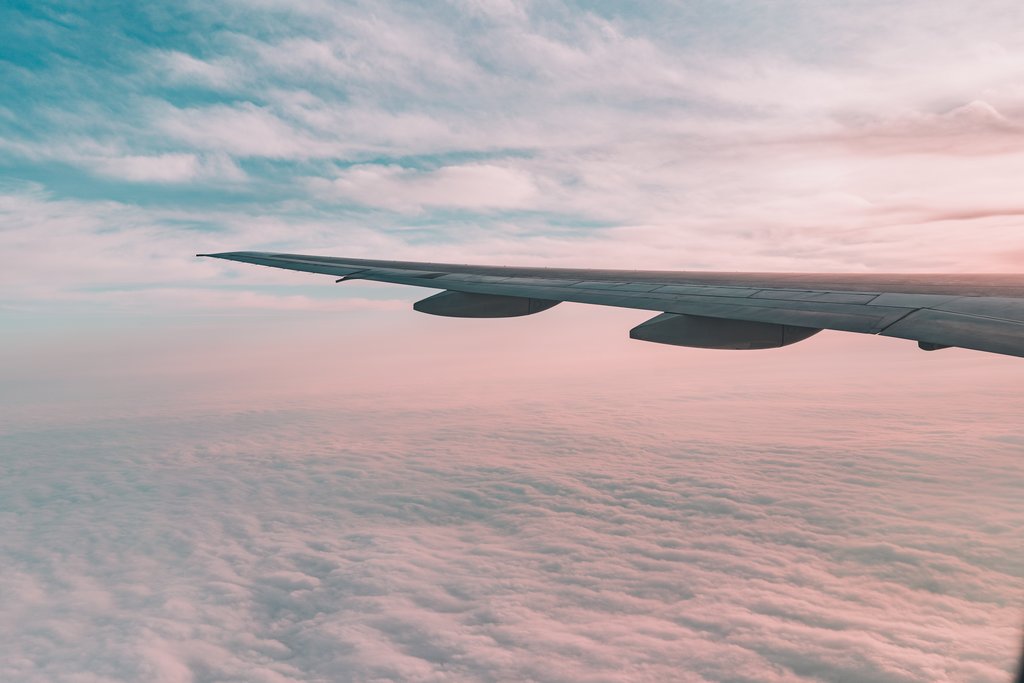 What Do Business Class Flights Include?
There is so no standard definition of business class - as you'd probably expect, what you get in business class varies from airline to airline. But the general rule is 'bigger and better' compared with economy - and that goes for just about everything, from the seat you sit (or lie down) in to food and drink, to entertainment, service, and added extras that you just don't get in economy class.
More In-Flight Entertainment Options
So, for example, if you're travelling short-haul with no in-flight entertainment available in economy class, you might find entertainment available in business class. If you're travelling long-haul, expect a wider selection of channels, films and so on, and a larger, higher-quality screen.
Greater Overall Comfort
One of the key benefits of a business class fare is usually more space - expect more legroom, a larger seat and, often, more privacy; many airlines have seats in forward-and-backward-facing configurations on certain aircraft, rather than the usual side-by-side layout. This means there's no one next one to you, and lots more room to stretch out - this is commoner onboard larger long-haul aircraft such as the Airbus A380 and the Boeing 777. You can also expect a lie-flat seat that converts to a bed so you can lie down.
Fancier Food and Drink
Booking a business class seat also means premium food and drink; expect high-quality meals, a wider selection of complimentary drinks, and little extra touches, such as metal cutlery and real crockery, as opposed to a plastic tray and disposable tubs.
Business Class Lounge Access
An extra perk offered by many airlines is access to a business lounge at your departure airport. Facilities can vary widely, depending on the airline and airport, but expect to be spoiled with free snacks and drinks. Many lounges also include designated work areas (it is _business_class, after all), with facilities such as printing and free WiFi, as well as luxury extras. For example, if you're booking a flight from London Heathrow, the British Airways Galleries Lounge there has a 20-seat cinema, while the Virgin Atlantic Clubhouse at the airport has its own spa.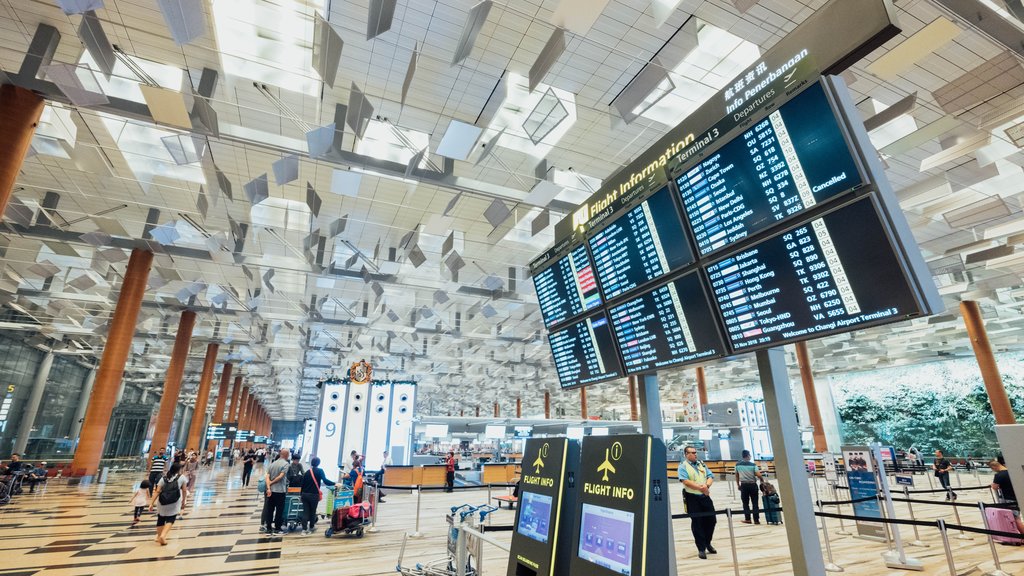 What Is the Difference between Business Class and Premium Economy Class?
Different airlines have different versions of premium economy class and often use different branded names for it. But the general concept of premium economy is that it adds a few extra perks onto the economy class experience. That often includes more checked baggage allowance than standard economy, access to a lounge at your departure airport and a larger seat with a bit more legroom. But the overall experience is much closer to economy class.
The step up from premium economy to business class is much greater - think of premium economy as a souped-up economy class, while business class offers a very different experience.
FAQs: The Most Common Questions about Business Class Flights
With the basics covered, let's look at some of the most frequently asked questions about business flights.
What Should I Wear for a Business Class Flight?
Very few airlines actually have a formal dress code for business class - you certainly don't need to turn up in a suit or formalwear of any kind. Many airlines do issue guidance, but it usually contains wording like "neat" and "casual" at the strongest; generally, as long as you're wearing footwear and nothing likely to cause offence (say, a t-shirt with offensive language on it), you'll be fine. What you should wear if you're hoping to get a free upgrade is a different matter, however - see our tips below for more.
Are Business Class Seats Bigger?
Business class seats are nearly always larger than the standard seats in economy class. You'll usually get more legroom, the seat may be wider, and it will often be made from more premium materials, with a more ergonomic design. In short, business class seats are generally comfier.
Can Anyone Fly Business Class?
As long as you're willing to pay, then generally, yes! Not all airlines offer a business class option on all flights - for example, low-cost carriers on short-haul routes will often just offer economy seats. But if there's one available, there probably won't be anything to stop you booking it other than your budget.
Can Children Fly Business Class?
With most airlines, parents and kids can enjoy the extra perks you can get with business class, the same as adults without kids. In fact, the extra space and service can be particularly helpful for parents, while extras like free snacks and drinks always help to break up the journey. All that being said - this applies to mostairlines. There is a handful airlines that have 'quiet zones' or areas designated specifically for business travellers that are for adults only. In any case, these rarely apply to the whole of business class on a given flight and are usually specific areas on large aircraft such as the Airbus A380 and Boeing 777.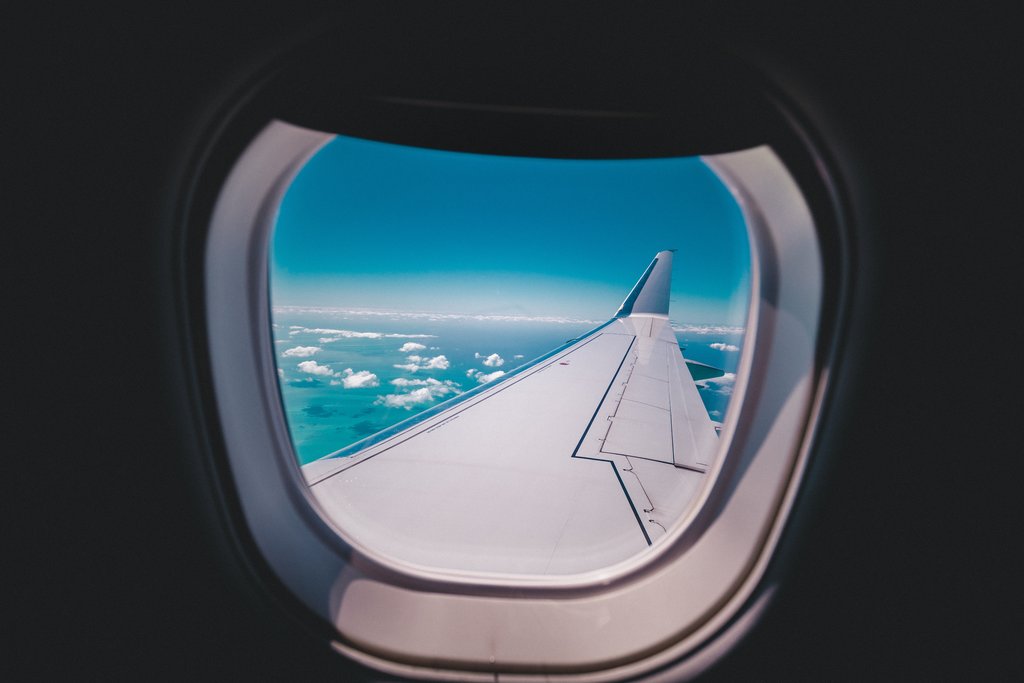 Tips on How to Get Cheap Business Class Flights
The truth is that scoring cheap business class flights isn't easy. If you really want to travel on the cheap, you're best off simply booking economy. But if you are intent on experiencing business class for cheap - whether out of desire, curiosity or just the love of a bargain - there are a few ways you can give yourself a better chance of a deal on a business class flight.
Travel on the Weekend
You're likelier to find cheap business class flights when there's less demand - naturally. Consider that many business class travellers are - newsflash - business travellers, and it can be a good idea to look at weekends, outside the times when people are more likely to be flying for work.
Book an Upgradeable Fare
There's a lot more to airfares than simply 'economy, business, first'. There are, in fact, more than 20 different airfare classes - and some are upgradeable, while others aren't. Check out our essential guide to flight upgrades to find out everything you need to know.
Tips for Getting a Free Upgrade to Business Class
Of course, the holy grail is the free upgrade - the on-the-day surprise at check-in or boarding. It's certainly not as simple as putting on your shiny shoes and smiling sweetly, but, again, there are a few ways you can boost your chances of getting an upgrade:
Travel alone: Sorry couples - spare business class seats are a rarity, but two spare seats next to each other are hen's teeth; make it clear on check-in and boarding that you're travelling solo and you'll at least be on the upgrade radar if a seat does go begging

Check in early: This one's a long shot, but it just puts you on the radar

Look like you belong: You probably know this one already, but PJs, jeans and scruffy trainers are a no for business class, where there's a definite dress code with most airlines - blazer and trousers or a smart dress for ladies, and chinos and a shirt for men are usually a good idea
Check the latest flight deals or book cheap flights now to see if you could gets yourself an upgradeable fare on your next trip. To go straight for the deals, check out our current offers on business class flights.