Want to have the perfect weekend in Copenhagen? Follow this itinerary - and you won't be disappointed!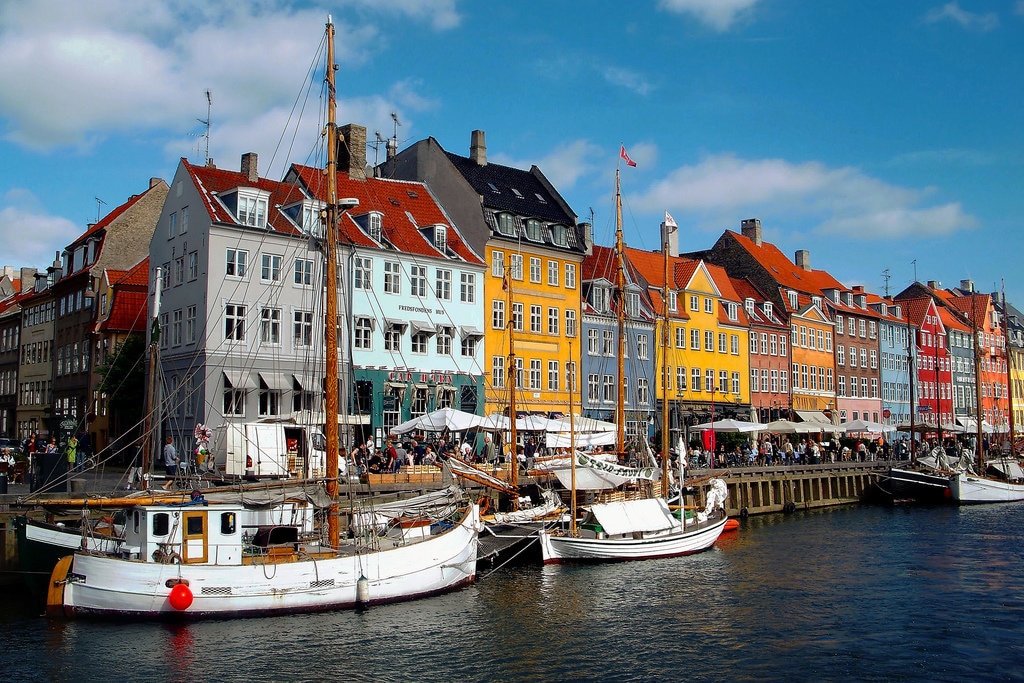 Dine at Marchal, Hotel d'Angleterre
Copenhagen has been nominated as the food capital of the North many times, especially after Noma was ranked the best restaurant in the world in 2010, 2011, 2012 and 2014. This year, there's no less than 15 Michelin-starred restaurants in the city, and there are so many reasons why you should visit at least half of them. Still, I prefer to only mention one here, and that's Marchal. Located in one of the world's best hotels, d'Angleterre, in the very heart of Copenhagen, the kitchen of Marchal offers a very unique combination of Nordic food with a French touch. Guests can enjoy breakfast, brunch, lunch and dinner, but there's something magical about the hotel and restaurant when darkness falls. The best tables are located next to the large windows with views of Kings Square (Kongens Nytorv), which is as central as it gets. The elegance of Marchal is an interesting contrast to the vibrant city life outside, and the food here is exquisite.
Marchal, Hotel d'Angleterre, Kongens Nytorv 34, 1050
High Tea at Perch's Tea Room
With roots back to the end of the 18th Century, Perch's know a thing or two about a proper cup of tea! The small shop is located on the exact same spot as when it opened in 1834, only today, the selection of tea is a bit bigger. On the first floor of the building a magical tea room unfolds; when you enter it feels like you're stepping back in time. In these historical living rooms, guests can choose between 150 different tea sorts as well as cakes, finger sandwiches and champagne - all the ingredients needed for a proper High Tea experience! It's recommended to book a table in advance, especially on weekends.
Perch's Tea Room, Kronprinsessegade 5, 1st floor, 1114
Have a Drink at Radisson Blu Royal
This historical hotel was designed by famous Danish designer Arne Jacobsen for Scandinavian Airlines in the end of the 1950s. Today, the hotel stands as a proud landmark of Nordic design and a clean, minimalistic interior design. Everything from the exterior facade to the cutlery used in the restaurant is designed by Arne Jacobsen; however, only one room (606) has been kept in the original design. On the top floor of the hotel, guests will find a very nice restaurant, Alberto K, with a splendid view of the city, but enjoying a glass of wine in the Royal Bar is also an interesting experience, especially if you're a fan of classic furniture, such as 'The Swan' and the 'Egg' chairs.
Radisson Blu Royal Hotel, Hammerichsgade 1, 1611
Lunch at Tårnet, the Danish Parliament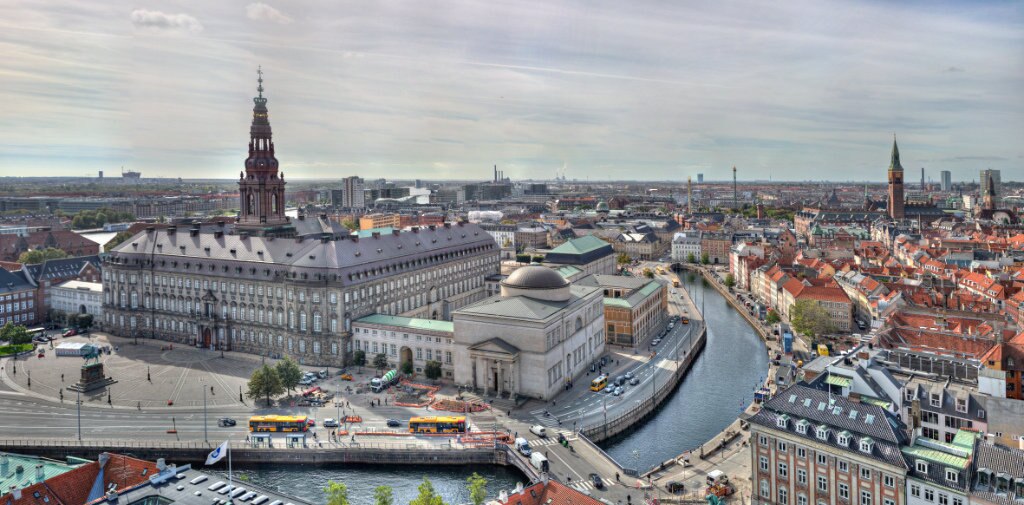 A couple of years ago, Tårnet opened as a restaurant in the tower of Christiansborg - the Danish parliament. Not only will you get a chance to visit the parliament; guests are also pampered with top-quality Danish food and magnificent views of the city. All visitors need to go through a security check-in before entering the building, but it's all worth the wait.
The kitchen offers local specialities and an in-house confectionery that produces heavenly cakes, pies and Danish pastries. The restaurant is open for lunch and dinner.
Christiansborg, Prins Jørgens Gård 1, 1218
Experience the Royal Danish Opera House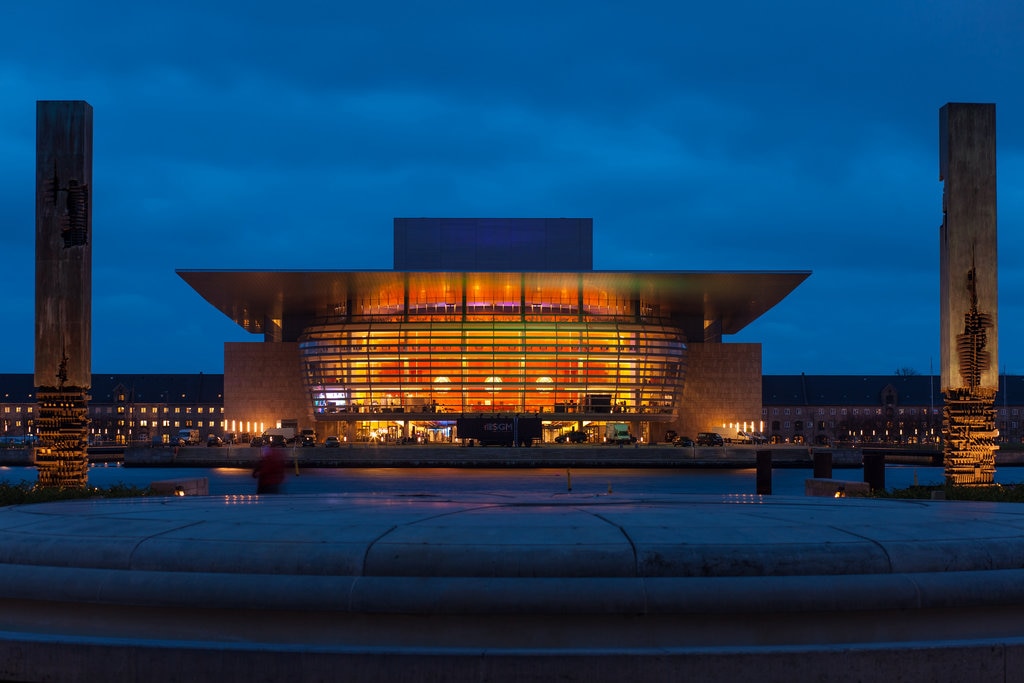 Fans of opera won't be disappointed by the Royal Danish Opera House from 2005. It is beautifully located on the waterfront, and both the opera and the Royal Danish Orchestra are recognised for their high artistic level.
We recommend taking a harbour bus directly to the opera to get a waterfront view of Copenhagen by night.
The Opera House is designed by architect Henning Larsen and seats an auidence of 1,400. Tickets should be purchased in advance minimum two hours before a performance.
The Royal Opera House, Ekvipagemestervej 10, 1438
Explore the Area of Christianshavn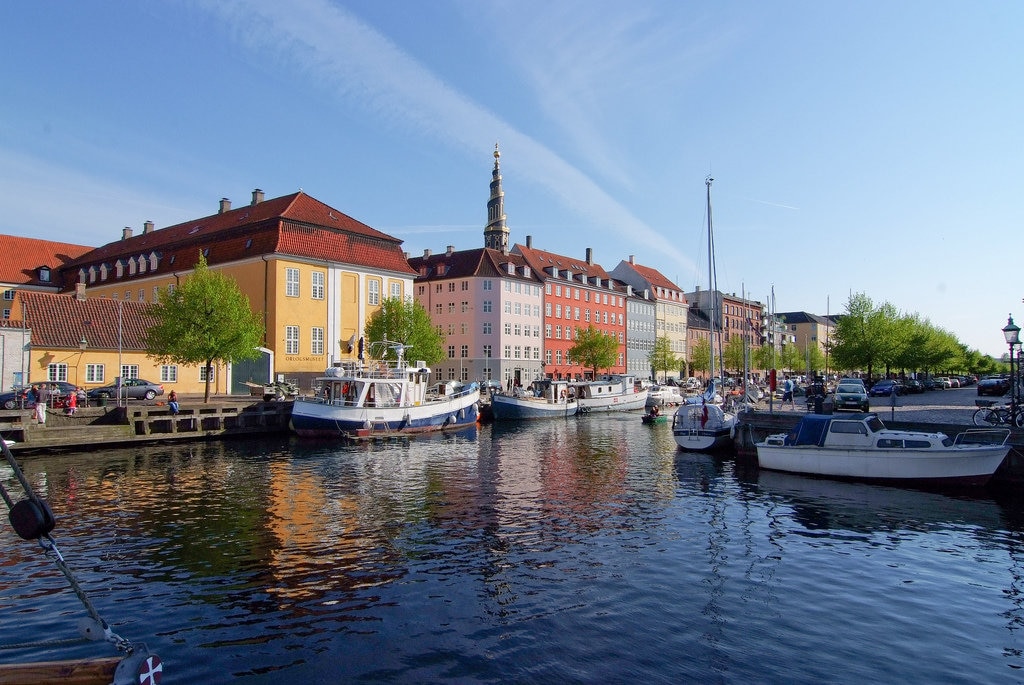 Christianshavn is a historical part of Copenhagen, where guests can enjoy outdoor cafés, a boat ride on the channels and the world famous freetown of Christiania (a self-proclaimed autonomous neighbourhood). We recommend enjoying an hour or two sailing around the area followed by a walk to 'Paper Island', where visitors will find a wide selection of food stands selling great food for very fair prices. End your day here with a dinner at Denmark's oldest Michelin-starred restaurant, Era Ora, but remember to book a table well in advance.
Ready for YOUR perfect weekend in Copenhagen? Check out our Copenhagen hotel deals to start planning your trip, or check out Visit Denmark for inspiration.