Going on holiday with family or friends can be expensive, but not with the right planning. Manchester offers a range of exciting attractions and experiences, and many of them are completely free. Take a look at the 8 free things to do in Manchester to save on memorable experiences on your trip.
Discover industrial past at the Museum of Science and Industry
Home to the city's most valuable artefacts of science, technology and industry, the Museum of Science and Industry is a must-visit on a trip to Manchester. The massive museum offers a range of exhibits that illustrate the history and development of transport, power, sewerage, textiles, computing and communications. Some of the museum's highlights include a Hawker Hunter, a replica of the Manchester Baby, British Rail Class 77 No. 27001 and numerous steam engines, hot air engines, hydraulic pumps and textile equipment.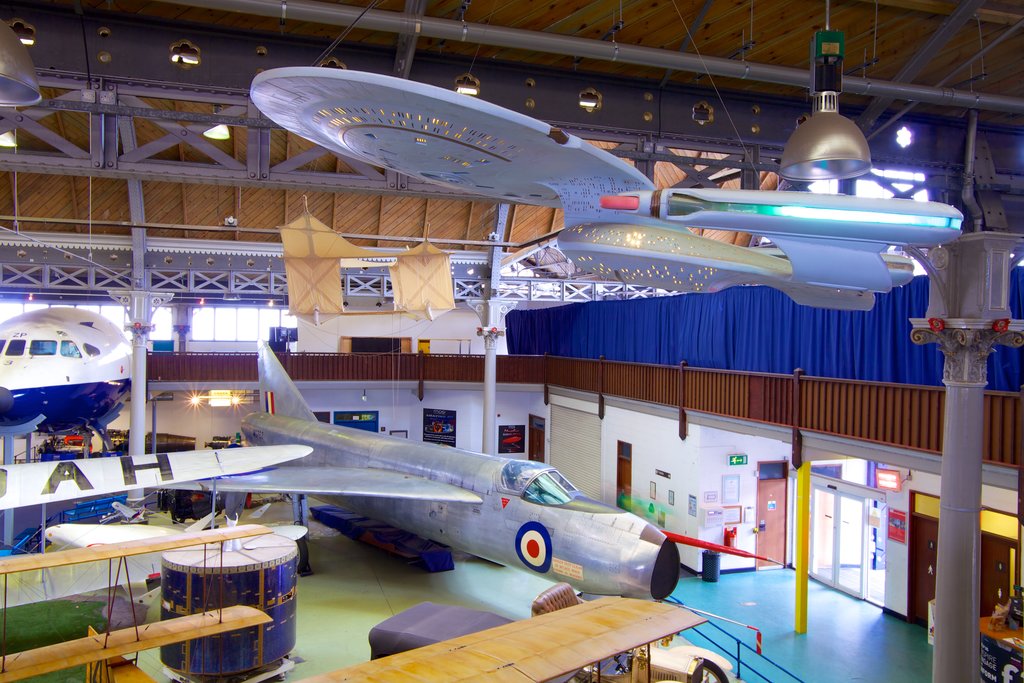 Museum of Science andnIndustry
Explore the outdoors at Platt Fields Park
If you want to get some time outdoors during your trip to the city, there's plenty of fun to be had at Platt Fields Park. The vast green space offers an array of things to do, such as boating and fishing in the lake, bike hire, children's playgrounds, a labyrinth, a picnic area and a calendar of national and local events. There are several gardens at the park, including orchard gardens, an environmental and educational garden, an Eco Arts garden and a Shakespearean garden. The park also has extensive sports facilities for basketball, tennis, football, skating and other activities.
Get creative at Manchester Craft & Design Centre
Located within the city's cultural Northern Quarter, the Manchester Craft & Design Centre offers a collective of artists, designers and crafters. You can visit the centre to browse a selection of handmade, custom and unique gifts, such as furniture, accessories, home decor, jewellery and fashion. The centre has numerous events and workshops to get visitors involved in the crafting, including glass workshops, screenprinting, watercolour painting, arts and crafts marketing, jewellery making and more. After shopping, you can visit the Oak St Cafe for a selection of desserts, tea and other refreshments in a local artists' hangout and creative space.
Experience legends of aircraft at Runway Visitor Park
Located on the grounds of the Manchester Airport, the Runway Visitor Park is a hidden gem of the city's attractions. The area at the end of the runway boasts an array of legendary aircraft, including the Concorde G-BOAC, the flagship of the British Overseas Airways Corporation fleet. Some of the other notable aircraft include the Royal Air Force Nimrod, the BEA Hawker Siddeley Trident 3B and Avro RJX, the final complete aircraft to be manufactured in the UK. You can book a variety of tours to visit and learn more about these legends of flight.
Uncover history at the John Rylands Library
The John Rylands Library is one of the most popular attractions in Manchester, but it also happens to be free. The neo-Gothic late-Victorian building first opened to the public in 1900 and remained a crucial part of the University of Manchester Library. It's home to many special collections that are among the largest in the UK, including a Gutenberg Bible, medieval illuminated manuscripts and one of the oldest extant New Testament texts. In addition to exploring the vast collection, the building itself is a wonder of majestic period architecture.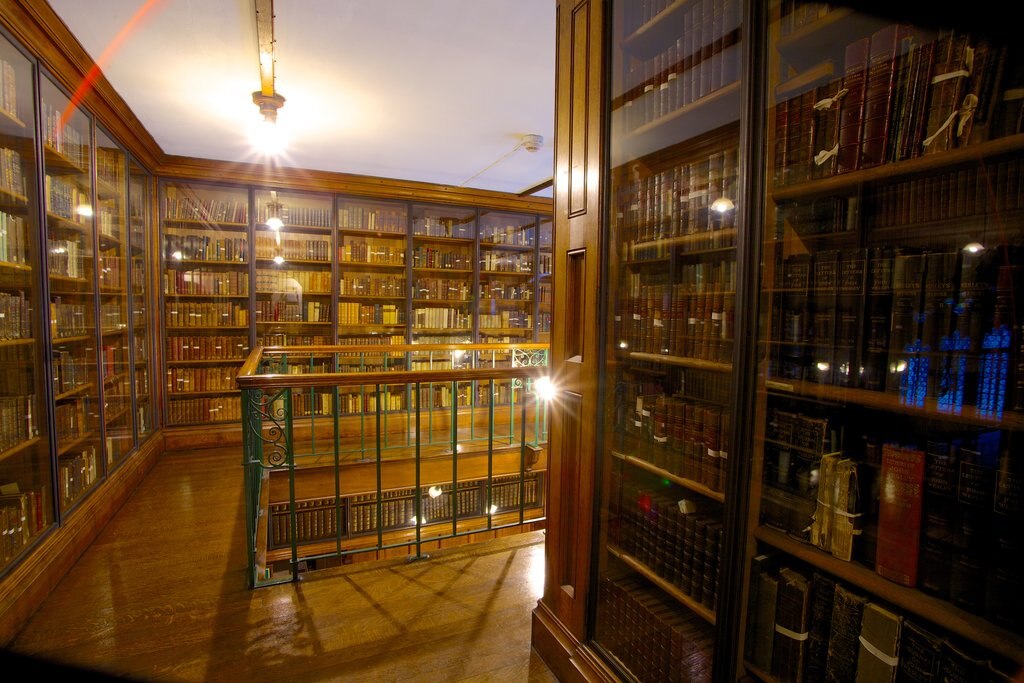 John Rylands Library
Interact with adorable animals at the Donkey Sanctuary
If you're an animal lover or travelling with kids, the Donkey Sanctuary is a unique and wonderful experience. The sanctuary is home to a team of donkeys with unique backgrounds and special skills. The sanctuary primarily works with the school system to provide support for special needs children, but visitors can stop by during designated hours to meet the rescued donkeys and learn about their stories. The Donkey Sanctuary is free to visit and spend time with the donkeys, but donations are encouraged to support the rescue efforts and school programs.
Find a vintage record at Manchester record shops
Throughout the city, you'll find many famous record shops like Piccadilly Records. You can spend time wandering through the city streets to discover vintage and rare record gems in creative, retro spaces. Record stores are all over the city, but the Northern Quarter is a hub of record stores and home to places like Vinyl Exchange, Beatin' Rhythm, Vinyl Resting Place and Vox Pop Records. Nearby, you'll find a range of live music venues and bars that further celebrate this musical heritage.
See masterpieces at Manchester Art Gallery
The Manchester Art Gallery is one of the best art museums in the city and perfect for a free afternoon of touring. It's home to many masterpieces of local and international significance, including over 5,000 paintings and drawings, 1,000 prints, 250 sculptures and a vast collection of decorative artefacts of glass, enamel, metal, ceramics, arms, toys and more. One of the highlights of the museum is an Egyptian canopic jar that dates back to 1100 BC.
Plan your next holiday
Whether you want to stretch your travel budget or have fun with the kids, Manchester is filled with free and fun things to see and do. When it comes time to plan your trip, check out Expedia to find more things to do in Manchester and discover cheap Manchester hotels!