When you think 'beach holiday in Asia', Japan tends not to be the first destination that comes to mind. After all, it has a lot of competition from its (somewhat cheaper) neighbours, which means the Japan beach holiday has remained painfully overlooked. We think that's a shame. After all, Japan has some incredible, idyllic beach locations that not only offer unbelievable natural beauty but some incredible history too. Here are our picks for the top 8 beach locations in Japan.
Taketomi Island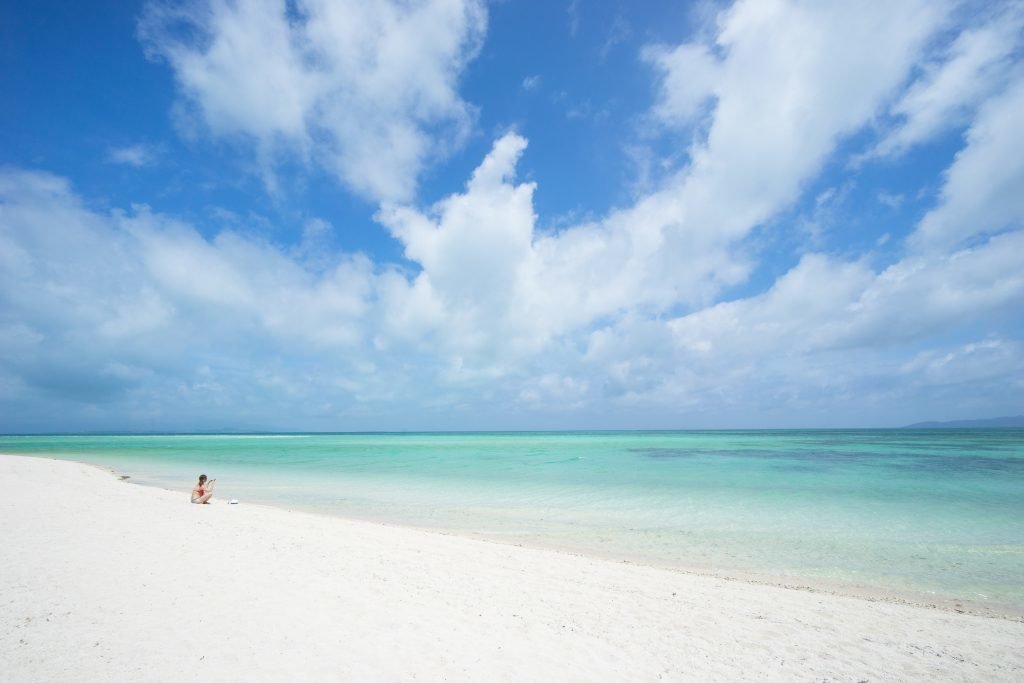 Toketomi-jima is absolutely tiny, coming in at only three square miles. But its size only adds to the adorability. It's as if the beauty of this island has been boiled and reduced down into a pure picturesque pellet that's so sweet to the taste it makes you squirm a little. Honestly, it's gorgeous. Not only does it offer impossibly white sands a clear turquoise water but is also a treasure trove for history buffs. The village is like a snapshot of traditional Ryūkyū culture - helped by the fact that residents have decided to outright ban certain signs of modernism from the island.
In the summer months the island can get a bit overcrowded with Japanese tourists, but most melt away in the evening. You can join the day-trippers with a Taketomi Island Tour or spend the night in a Taketomi Island hotel and experience the full glory of the stars at night - something many of us miss from our electrified urban dwellings.
Hateruma Island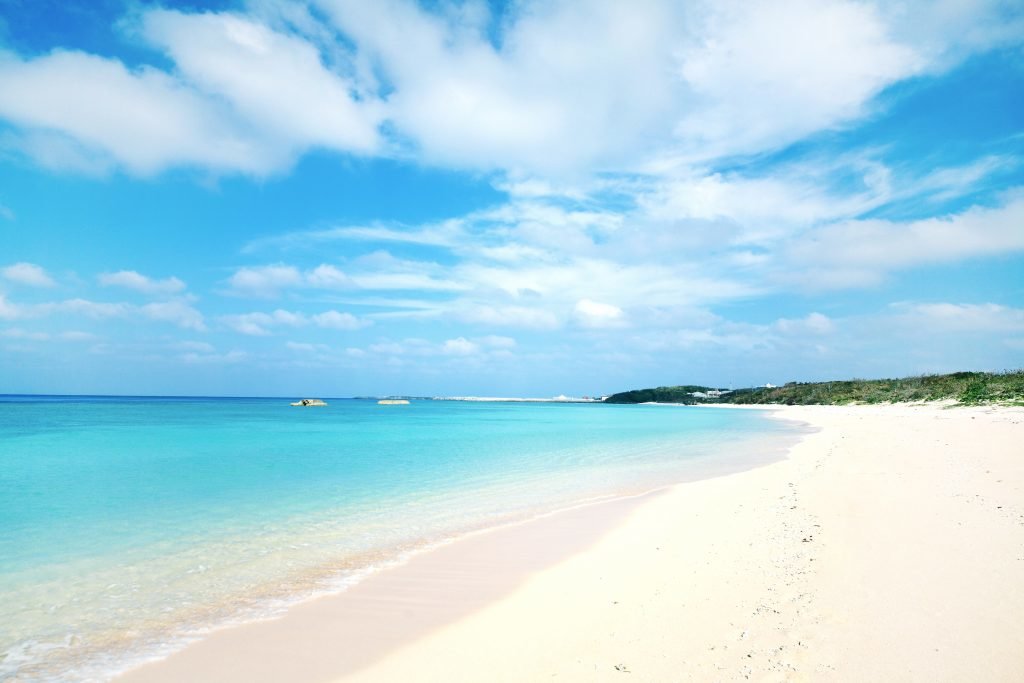 With its subtropical climate and all-year-round sunshine, Hateruma Island is a top destination for a tradition beach holiday. Chill out on its fine white sand, take a dip in its cool, clear water and let all those unnecessary worries that so permeate modern life melt away. There's no attractions here; no bright lights, arcades or theme parks. All you have is the quiet beachfront backed by picturesque traditional Okinawan houses. Really, what more could you want?
Miyako Island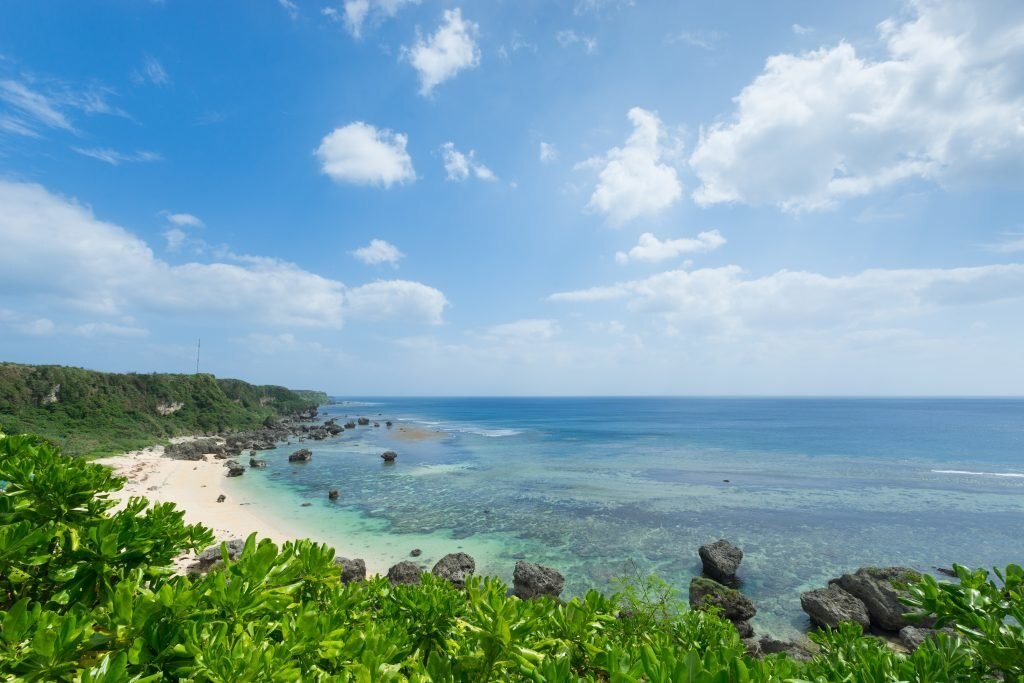 Miyako is known for two things: its sugar cane and its most excellent beaches. This is where you want to head if you want a little action to accompany your Japan beach holiday. There's plenty of water-based adventures to be had here, such as snorkelling with turtles and paddleboarding, across the myriad mini islands that are all connected by bridge. Book yourself a hotel on Miyako Island and you can also relax in Japan's southernmost hot spring and stuff yourself silly with the famous Miyako beef.
Ishigaki Island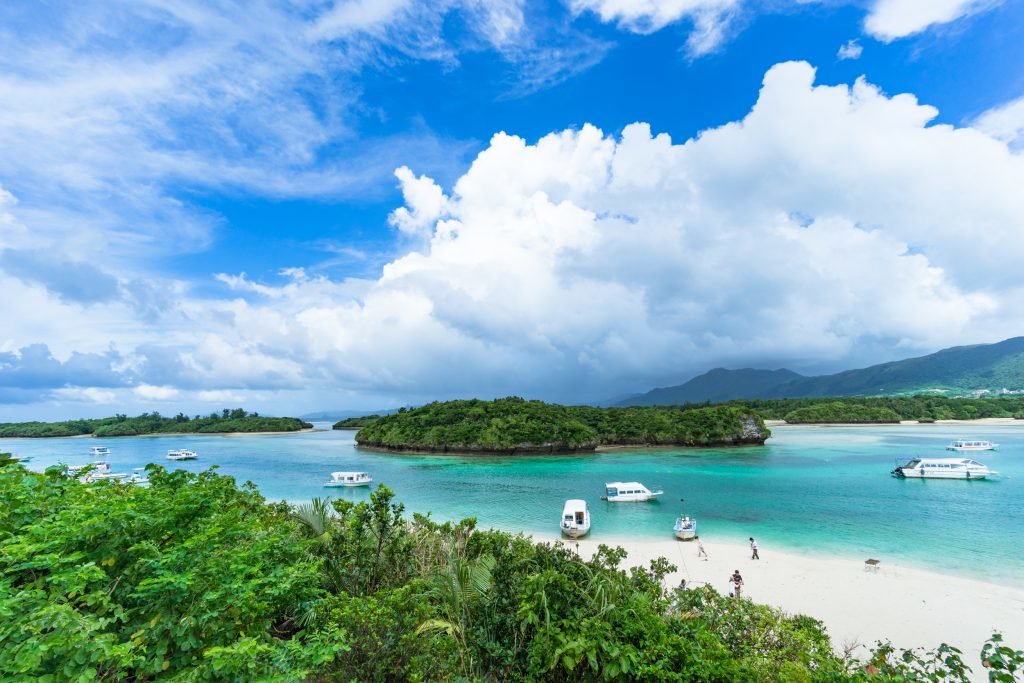 Book yourself a beach holiday on Ishigaki Island if you're looking for some adventure with your sun, sea and sand. Not only is this a great place for scuba diving, with several dive shops dotted along the beach, but with its lush jungles and palm groves it's also a favourite with hikers. Why not go on an island hopping tour and explore some of Ishigaki's equally appealing neighbours. When the sun goes down sample Ishigaki's surprisingly lively night life and sip tasty Orion beer and bottles of awamori into the wee hours.
Kume Island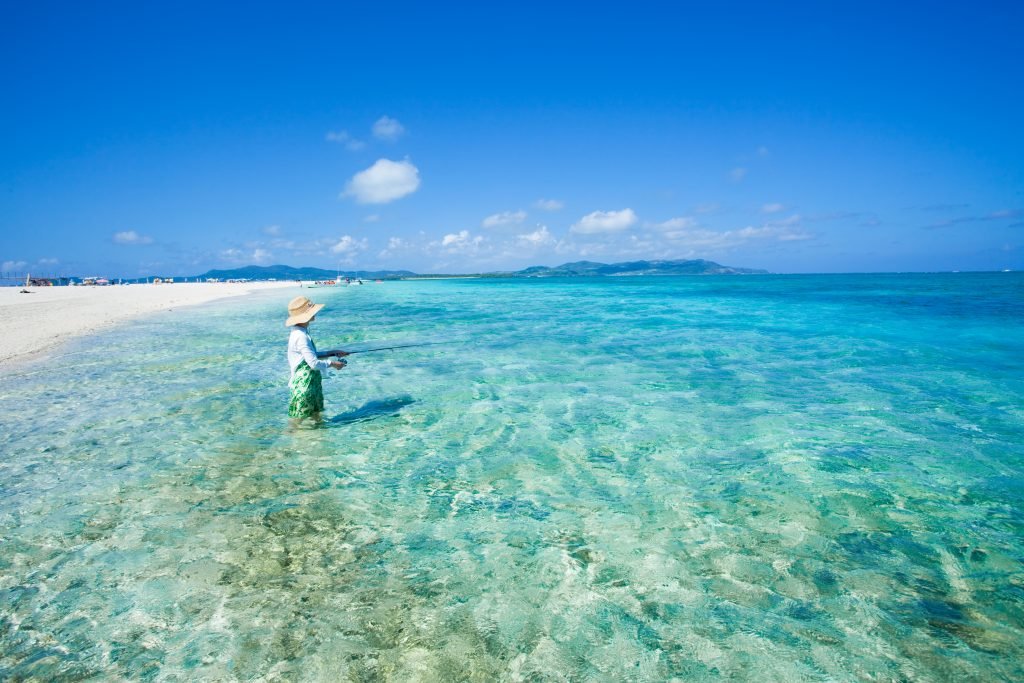 Kume Island's beach highlight has to be Hetnohama. A tiny, slender island of pure fine-grain sand that can only be reached by boat, this island off the island is both beauteous and all beach. But that's not all Kume has to offer. Check the pools of tropical fish in the north of the island, snorkel off the secluded Ara Beach and check out the awesome ruins of Uegusuku Castle Ruins on the island's highest point. Book a Kume Island hotel overlooking Eef beach with views over the ocean.
Tokashiki Island
Surrounded by coral reef filled with all manner of exotic sea life, Tokashiki-jima is one of the best beach destinations for scuba diving, period. If you'd rather stay a little drier then why not hire yourself a sea kayak and check out this wonderful sea wildlife from above. The island also has plenty of hiking trails to keep you occupied when you're off the beach and plenty of delectable fresh seafood dishes to keep you fuelled.
Okinawa-hontō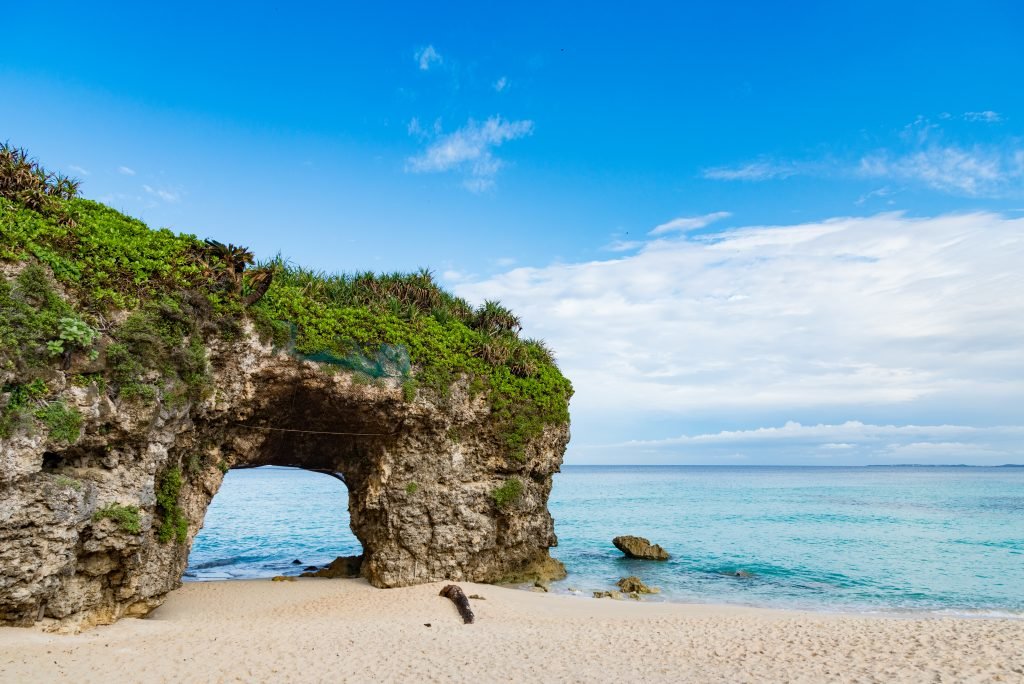 Okinawa-hontō is the largest island of the Okinawa prefecture, acting as a transport hub for the others that surround it. While it is a little more crowded than its littler cousins and those jets from the US Army base can get on your nerves a little, that doesn't mean you should rush to scoot off the island too quickly. There are several great beaches to be found on the island, with Zanpa Beach being a highlight. Here you can dive and explore colourful marine life, have a barbeque or explore Okinawa Kaigan Quasi-National Park.
There is also still a surprising amount of history that remains on the island, despite all that's happened. There are the remains of a number of castles that once belonged to the Ryukyu kings, which are well worth a look. There are also many battle scars, museums and reminders of the devastating battle that took place on the island in the closing stages of World War II to be explored.
Check out our interactive map for the 2017 Flip Flop report on beach behaviour.