So you're booking yourself a beach holiday to Thailand, you lucky thing. Well, everyone knows that Thailand is one of the best beach destinations in the world, so you've hands-down made the right decision. Don't believe us? Just ask the 32 million who flocked to its pristine sandy beaches last year. Quite a ringing endorsement, wouldn't you say? To help you have a beach holiday to Thailand you'll never forget, here are our top 7 Thai beach locations (and how you can make the absolute most of them!).
Also make sure to check out our sun and sand sales for all of the best beach break deals!
Koh Phangan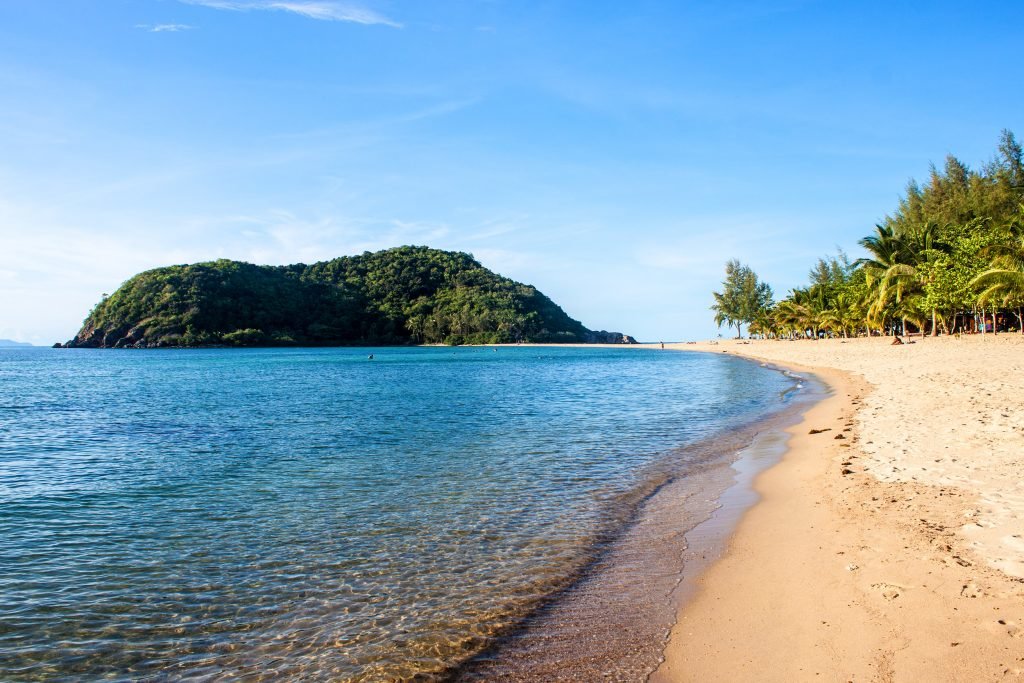 Let's start off big. OK, so a Koh Phangan is the wild one. Each month it sees around 30,000 revellers cram its beaches for the island's own little festival: The Full Moon Party. It's a heady mix of fluorescent lights, glow-in-the-dark body paint, infectious beats and the light of the full moon glistening off the tide. It's quite the experience.
Of course, a holiday to Koh Phangan isn't just for the party-seekers. Head for the more remote Hat Thong Pan Noi and you'll find grand resorts, such as Buri Rasa, situated right on the beach nestled in luscious green jungle. Get yourself a spa treatment, relax and enjoy the pristine blue waters away from the hubbub of the Koh Phangan strip.
Phuket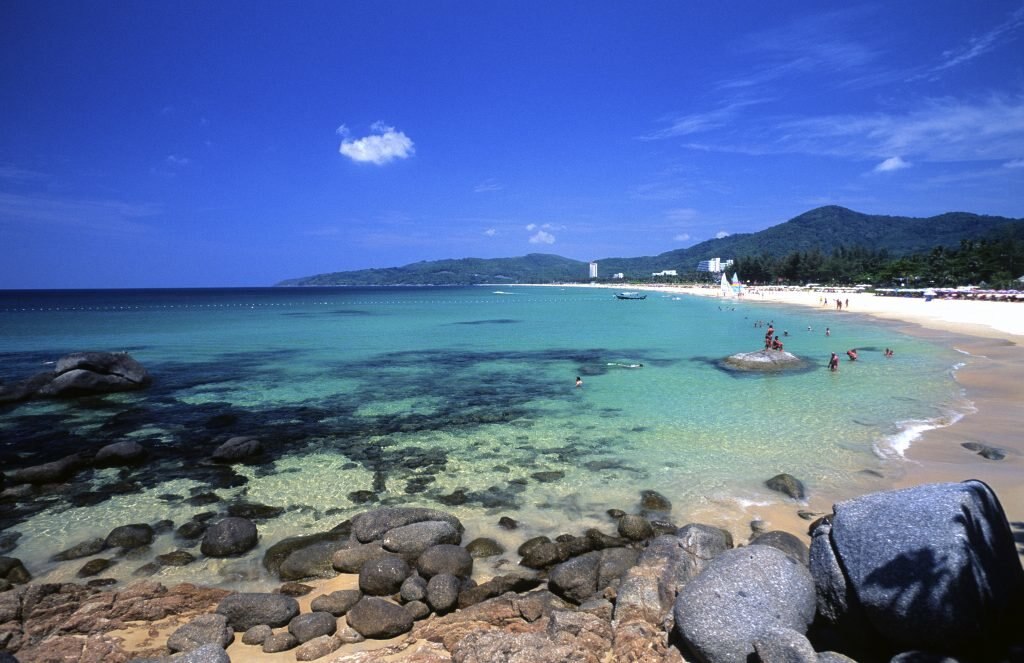 Like Koh Phangan, Phuket is another location of contrasts. Probably still Thailand's most famous beach location, this can be clearly seen in the throngs that pack its party town: Patong. A Mecca of bars, clubs and all things vice, it's great for travellers looking for a good time and a bit of blissful beach to kill the hangover - though it's maybe not for everybody.
But for any discerning traveller who's willing to go a little further afield there are plenty of rewards to be found. Book a Phuket hotel in the north of the island and you'll find yourself in amongst the natural splendour of Sirinat National Park and Khao Phra Thaew reserve with access to blissfully quiet beaches. From here, explore the island's cultural gems with an Introduction to Phuket tour and take away a bit of cultural enrichment with your physical revitalisation.
Railay Beach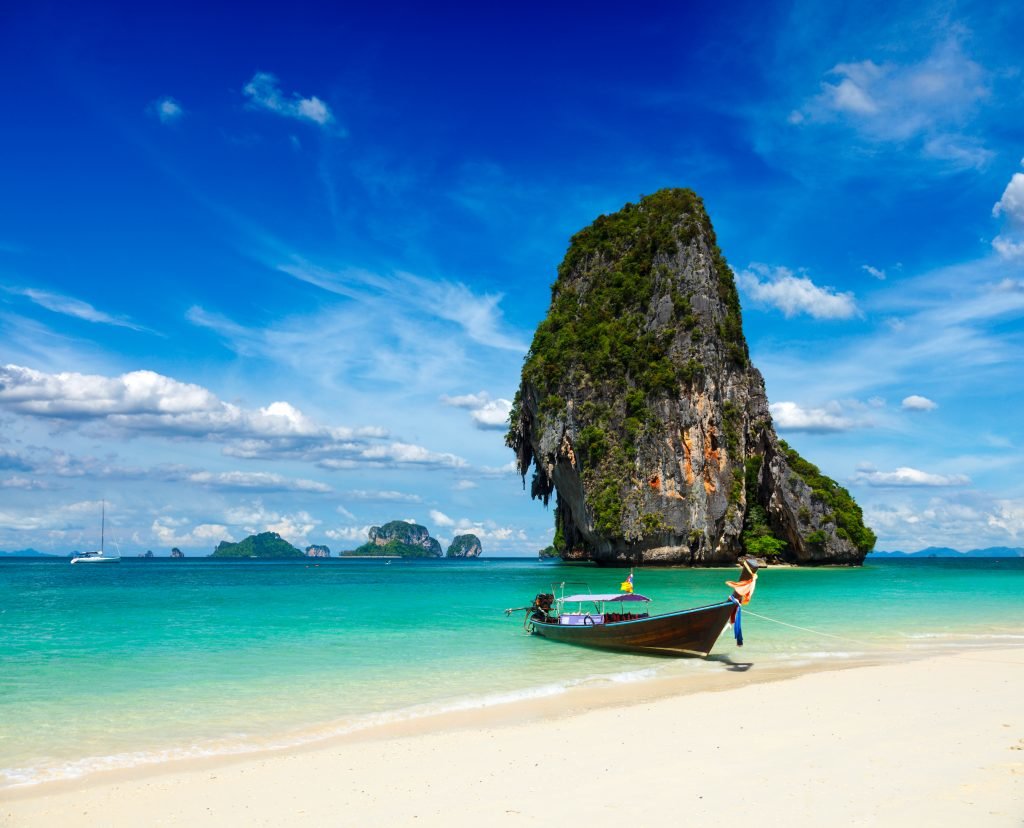 Railay is the thrill-seekers heaven set within a luxurious paradise. First off, it's a veritable magnet for rock climbers who scramble up the limestone cliffs that rim its paradisiacal beaches. It's actually a great place to take up the sport: book onto a Half Day Rock Climbing Adventure that caters to all experience levels.
If heights aren't your thing, then why not go for some white water rafting, or perhaps a bit of sea kayaking to explore the fascinating sea caves. Or if it's just rest and relaxation you want, then book yourself onto a sunset cruise with dinner and watch the sun go down in style. Yup, there's much to be enjoyed on a when you book a beach hotel in Railay.
Koh Tao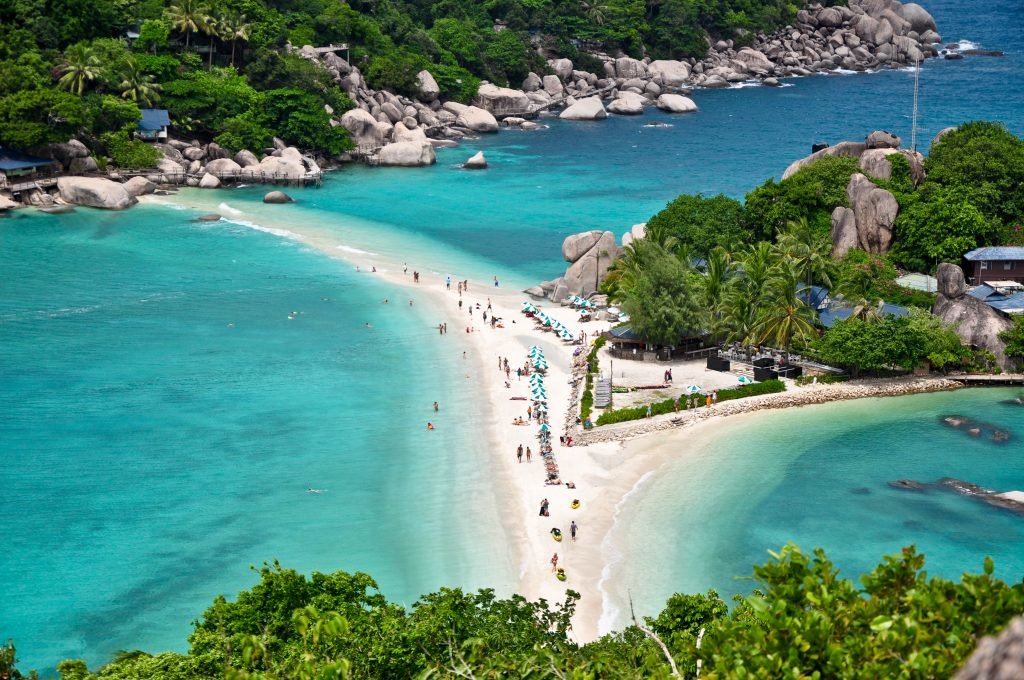 The upmarket younger cousin of Koh Phangan, Koh Tao is a great place for a relaxing break. Romantic walks in the lush greenery and dips in the turquoise ocean are the order of the day - along with spa treatments and good food. Book yourself a luxurious Koh Tao hotel on the beach and make the most of it. Oh yeah, and don't forget to most the most of the scuba diving.
Koh Phi Phi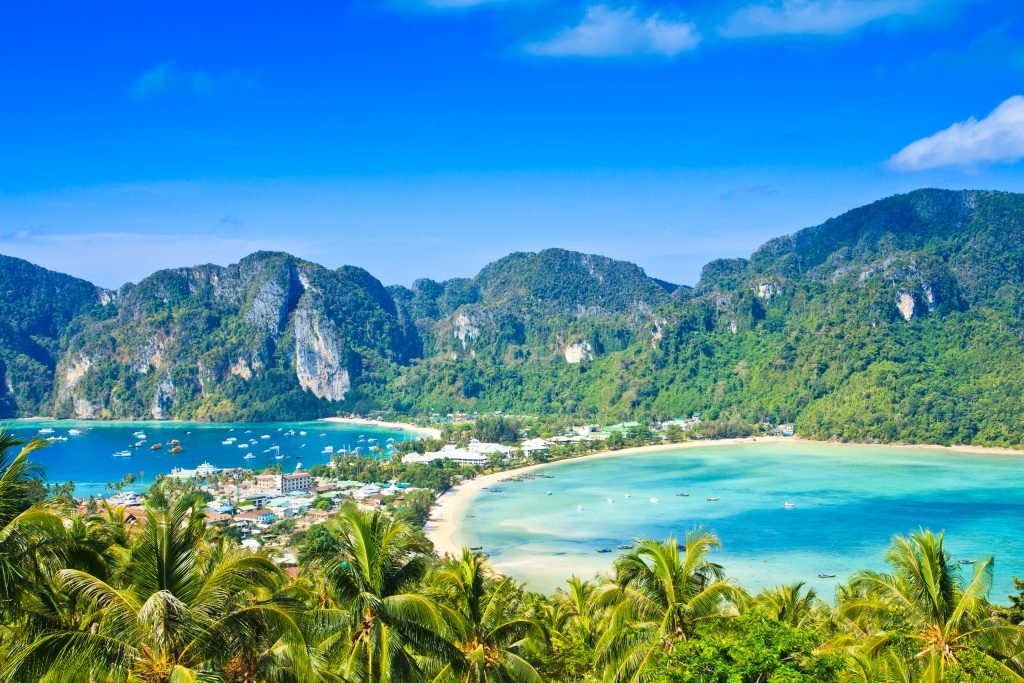 Once considered the prettiest of Thailand's islands, Phi Phi has now become something more of a hedonists' paradise. But despite the scars of over-development, it's still probably one of the most beauteous places you're likely to find an all-night party - and recovery is so much easier in its azure seas.
But, like Phuket and Koh Phangan before it, this isn't all the island has to offer. Book a Koh Phi Phi hotel in the remote east and you'll find upmarket resorts casing unspoiled beaches, unblemished by non-stop drum & bass.
And be sure to explore all the Andamen Islands have to offer. A Koh Phi Phi island hopping trip is a must. If the natural beauty alone isn't enough, the film buffs amongst you will surely love a trip to James Bond Island (location for Man with the Golden Gun) and the beach from... well... The Beach.
Koh Samui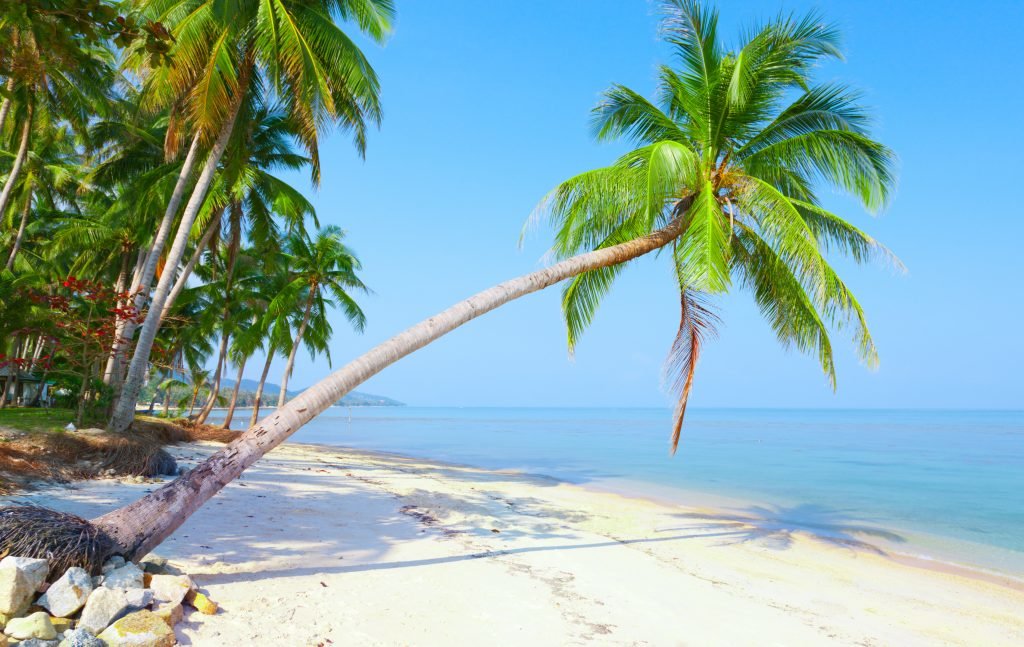 Koh Samui is timeless. It's been on the Thailand beach holiday scene pretty much since the beginning, yet it's somehow managed to maintain its sheen. While other locations may have become somewhat grittier, Koh Samui is just a cut above. Sure, their beaches can pack out, but they are cleaner and classier.
If you're visiting Thailand for the culinary delights then this is for you. With a holiday to Koh Samui you'll end up in what is probably the best location in the country for food. Join an Evening Street Food Walking Tour and see exactly why for yourself. Even better, learn how to do it yourself with a Guided Cooking Class.
Want to get away from the throng? Then escape to the south of the island where you can enjoy some peace and quiet - accommodation curtesy of Centara Villas. And make sure you see all the natural beauty the island has to offer with a Just Jungle Eco Safari.
Koh Lanta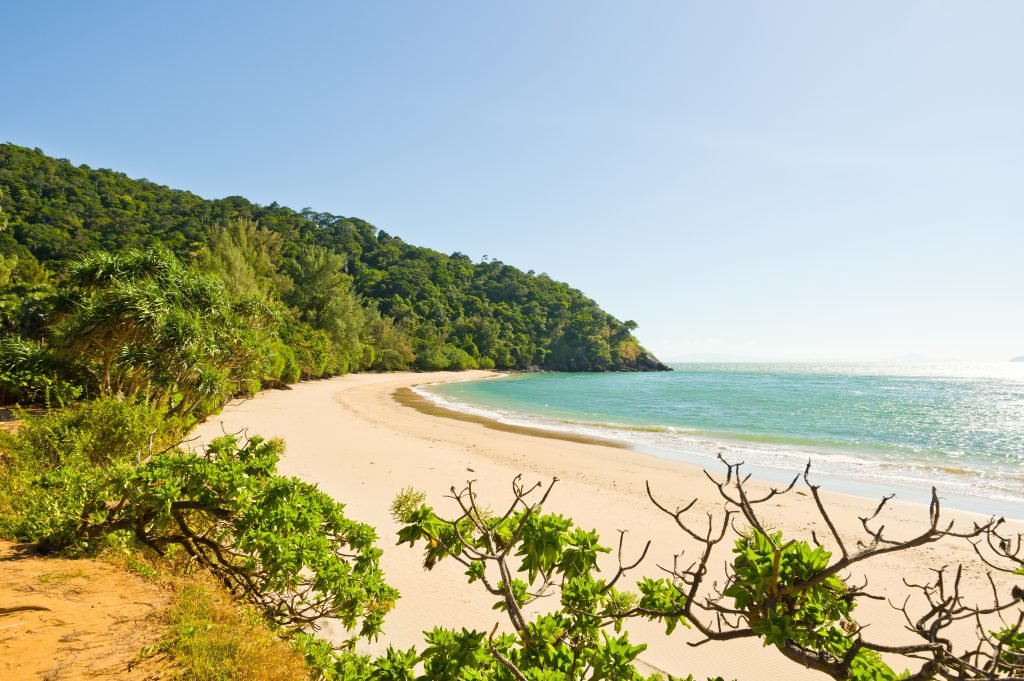 If all you want is peace, quiet, perfect glistening blue sea and excellent white sand beaches, far away from the bar strips and jet skis then a Koh Lanta holiday is for you. This is the perfect place to just grab a sun lounger and bake on the beach with a good book. A place to recharge the batteries. But don't be under any illusion that it'll leave you bored. Discover what's on the island by motorbike and sample local delicacies at the street food stalls, then explore what surrounds the island with a little scuba diving.
Check out our interactive map for the 2017 Flip Flop report on beach behaviour.