To know Peaky Blinders is to love Peaky Blinders. The critically-acclaimed show has won the hearts of viewers over the past four seasons, and with the fifth and final season of the show underway, there's sure to be a lot more drama to come.
And while Birmingham has changed a lot over the past 100 years, it's still possible to visit some of the filming locations for Peaky Blinders to get a sense of both the show and the era it represents. You'll find Peaky Blinders filming locations all around the UK, including in Leeds, Liverpool, and Manchester.
So grab your peaky cap and check out these filming locations for Peaky Blinders to get a taste of the hit show for yourself!
Admiral Grove and Powis Street, Liverpool
The Shelby family got their start in Small Heath, and it was from there that they grew their eventual empire. If you want to get a glimpse of Small Heath for yourself, head to Admiral Grove and Powis Street in Liverpool, where many of the scenes were filmed. Bonus points for spotting 10 Admiral Grove, the childhood home of Ringo Starr!
Check out these places to stay in Liverpool to be in the heart of the action.
Keighley and Worth Valley Railway
We don't want to give anything away, but there's a pretty dramatic scene that happens on the railway platform at the end of Season One. For all of the railway scenes of Peaky Blinders, check out the 5-mile heritage railway route at Keighley and Worth Valley. It's worth taking a trip on the heritage train to see the beautiful Haworth countryside while you're there.
Victoria Baths, Manchester
Built in 1906, the Victoria Baths originally housed swimming pools. Today it serves as a wedding venue and also hosts the occasional movie or TV film crew. Head there to see where the horse fair scenes were filmed in Peaky Blinders.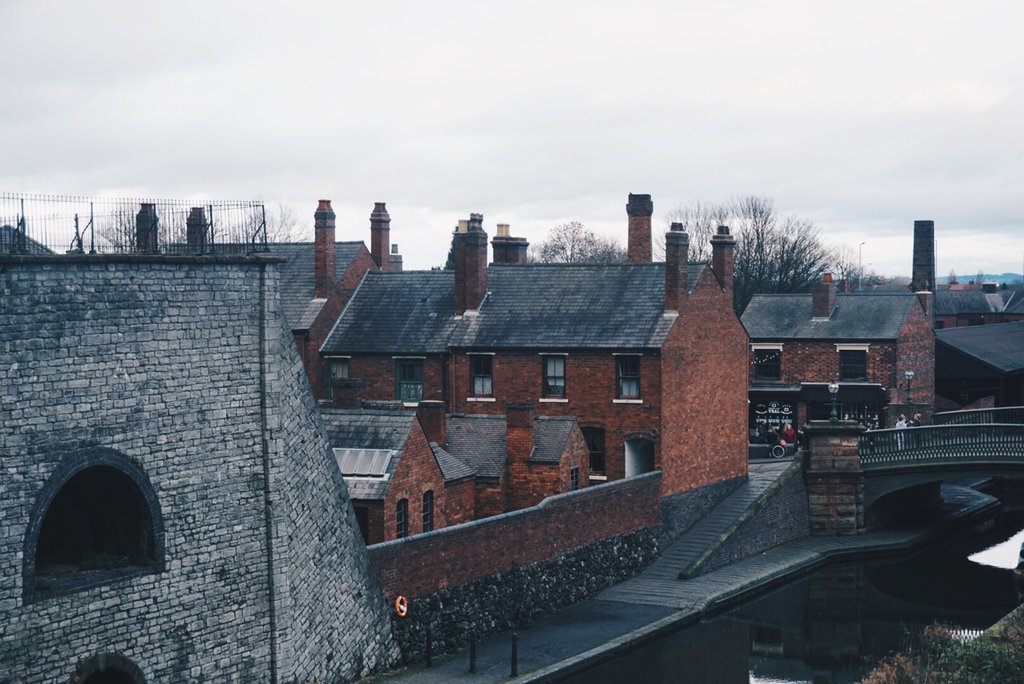 Black Country Living Museum, Dudley
Any true Peaky Blinders fan needs to head to the Black Country Living Museum in Dudley. Set across 26 acres, this open-air museum hosts an amazing array of authentically reproduced buildings and businesses from over 200 years of English history. Check out period-accurate homes, underground mines, and businesses such as blacksmithing, glass-blowing, and more.
While there have been many scenes from Peaky Blinders filmed at the Black Country Living Museum, most notable is perhaps Charlie Strong's scrap metal yard.
Arley Hall, Cheshire
Without spoiling too much for those who haven't seen the show (what are you waiting for?), Tommy Shelby does eventually move up in the business world to the point where he no longer lives in Small Heath. To visit his more high-end home, head to Arley Hall in Cheshire. Many parts of the home are open to visitors, including the gardens, library, and dining room.
Stay in Cheshire for the perfect Peaky Blinders location!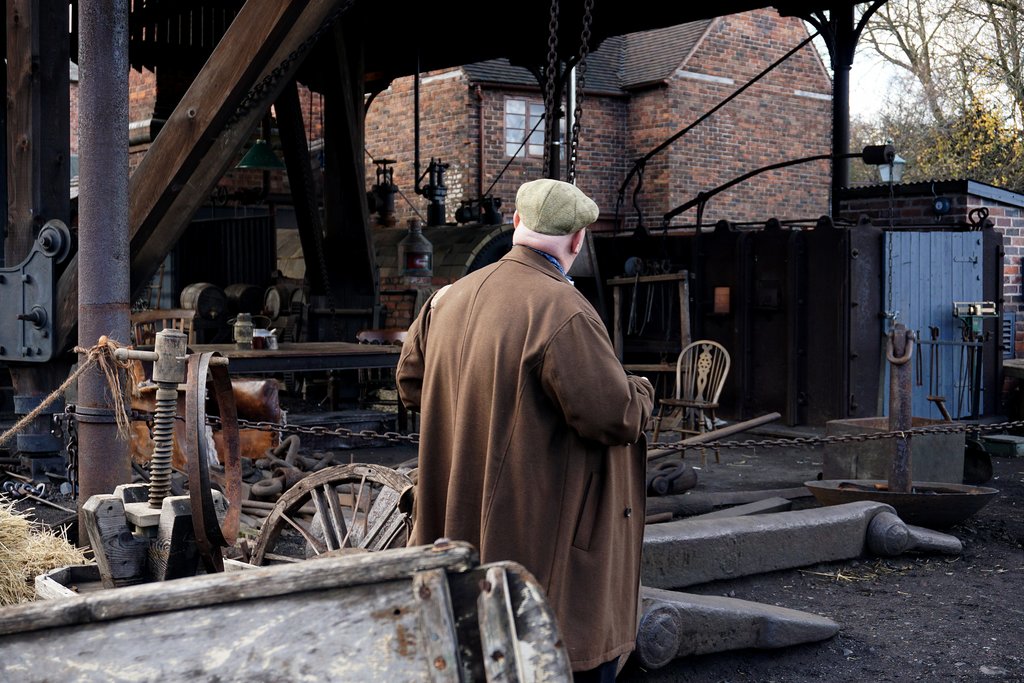 Newby Hall and Gardens, Ripon
When Campbell and Grace meet to exchange information, it may look as though they're meeting in a museum or art gallery. In reality, they're meeting in Newby Hall and Gardens in Ripon, an 18th century house that contains a collection of artwork, furniture, and many antiques.
Port Sunlight, Wirral
Aunt Polly's new home is supposed to be located just outside of Birmingham, but in reality it was filmed in Port Sunlight, Wirral, which is a village outside of Liverpool. Built in the 1800s to house workers from a nearby soap factory, today it's also home to the Port Sunlight Museum where you can learn even more about the village's history.
Are you a Peaky Blinders fan? Hire a car in Birmingham and set out on your own Peaky Blinders adventure to all of the show's filming locations!