A new year, a new decade... let's make 2020 the year to try new adventures and finally tick those travel dreams off of the bucket list! Whether you want to hike a volcano in Costa Rica, sample the local dishes in New Delhi, or take a tour around the liveliest streets of New Orleans, we've put together some of the best travel adventures to have in 2020.
Even better... if you book your travel adventure through Expedia from now until the end of January, you'll save £20 on selected activities. Just make sure to use the code JAN20UK when you book!
Read on for our picks of the 20 best travel adventures to have in 2020.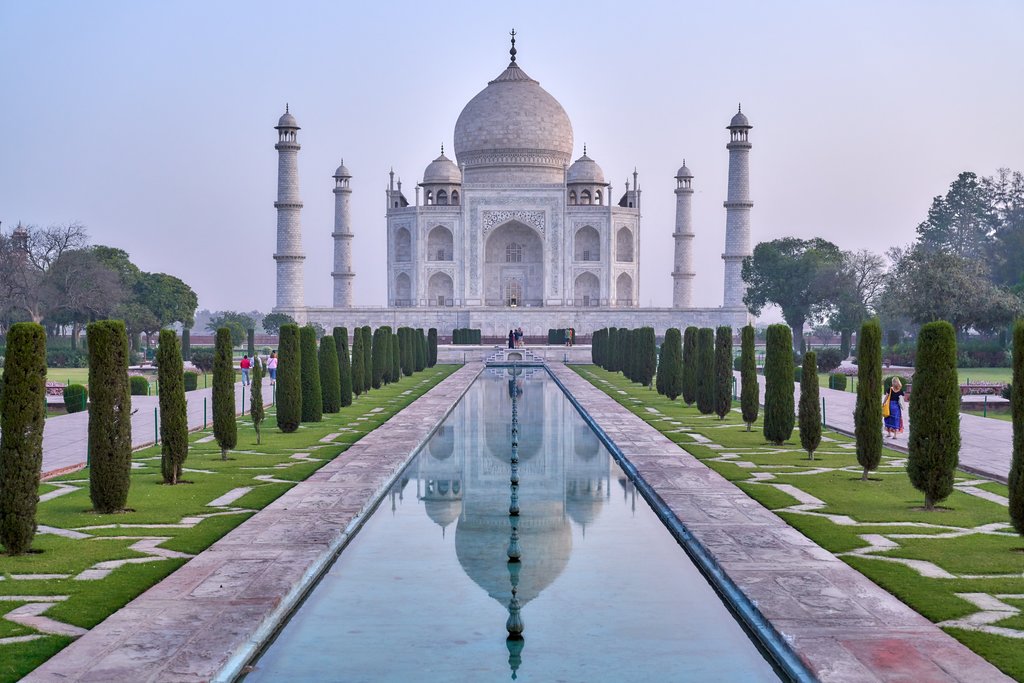 1. See the Taj Mahal in Agra, India
As one of the most famous landmarks in the world, many people believe a holiday to India isn't complete unless you've witnessed the beauty of the Taj Mahal for yourself. Similarly, the nearby Agra Fort is a must-see for its spectacular architecture and lengthy history. See the structures without the hassle with a Taj Mahal and Agra Fort tour to make your trip to India not only an easy one, but one to remember forever.
2. Discover Cancun by the Water
For an experience that's both a fantastic way to see more of Mexico and one that's simply a lot of fun, try a combined speedboat and snorkelling tour of Cancun. You'll get to drive your very own two-seater speedboat, snorkel along the beautiful Punta Nizuc reef, and explore a local mangrove forest. Even non-swimmers can enjoy this tour, as there's plenty to do and see above the water... even if it just involves soaking up some of the sunshine!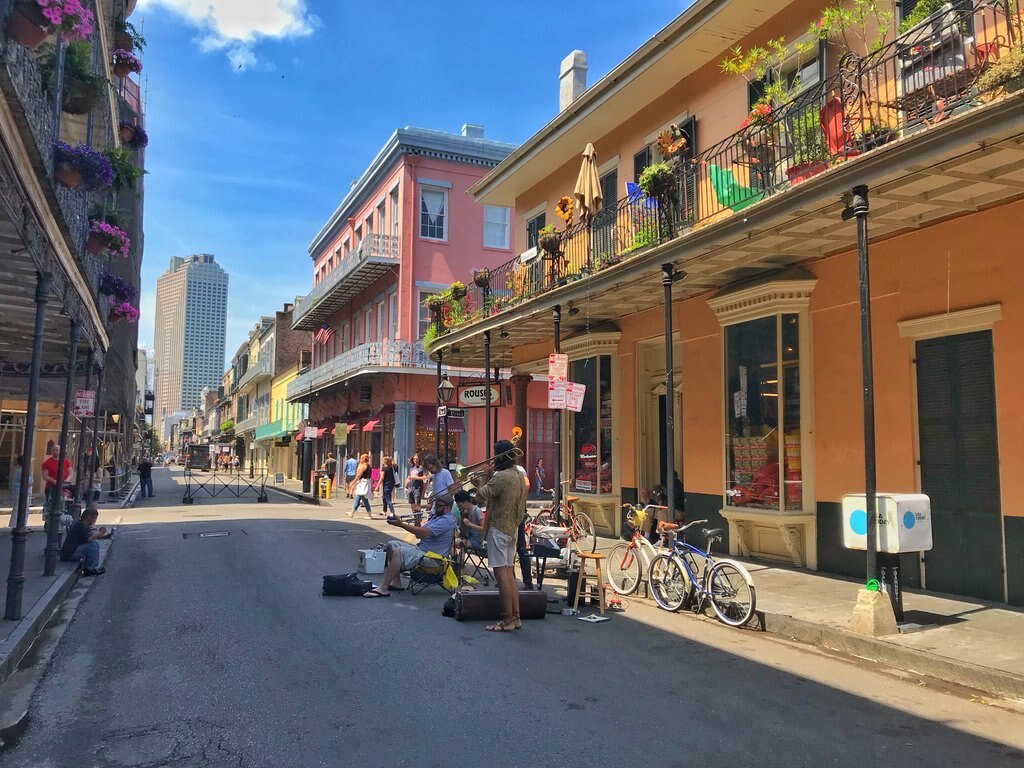 3. Learn the History of New Orleans' French Quarter
You can't go to New Orleans and not learn about its unbelievable history, and a tour of the French Quarter is one of the best ways to do just that. Orient yourself in the city by learning all about the area's Creole and Cajun influences, including an introduction to the cuisine that makes New Orleans one of the USA's best food hubs. You'll gain a deeper appreciation for the city (and its food, culture, and architecture).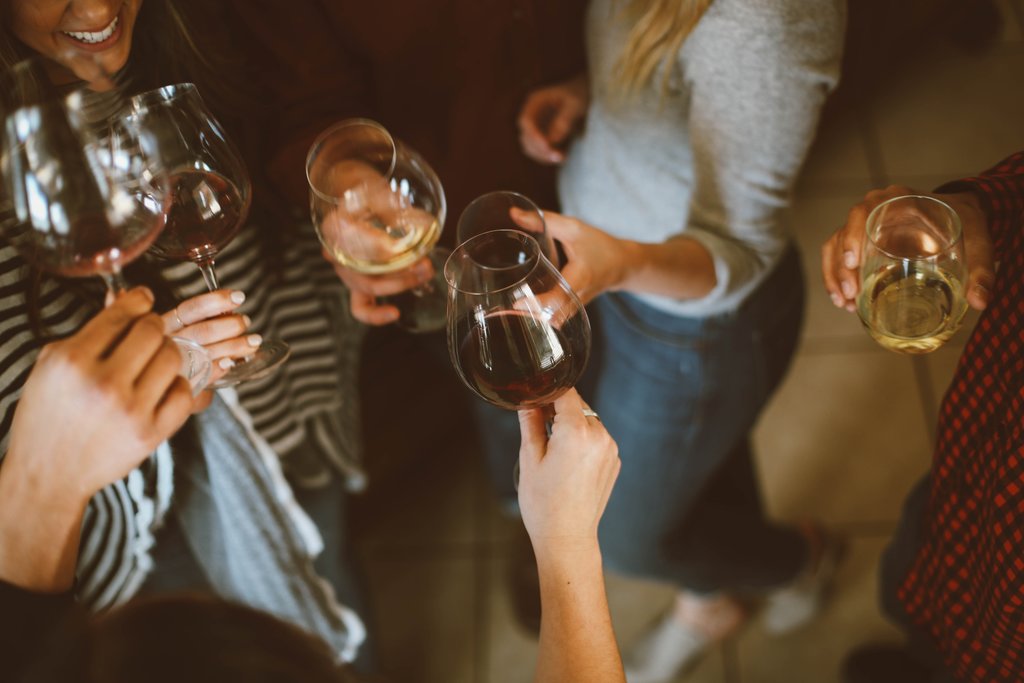 4. Indulge with Romanian Wine Tasting
When we think of wine tasting, we may instantly think of Italy or France... but there's plenty of amazing wine to be had in Romania, too! Head to Romania's most famous vineyards to experience some of the local offerings. A wine tasting tour of Romania will ensure you're trying a variety of wines and sampling the very best of the best while you're in the country. It's a unique and memorable way to see Romania.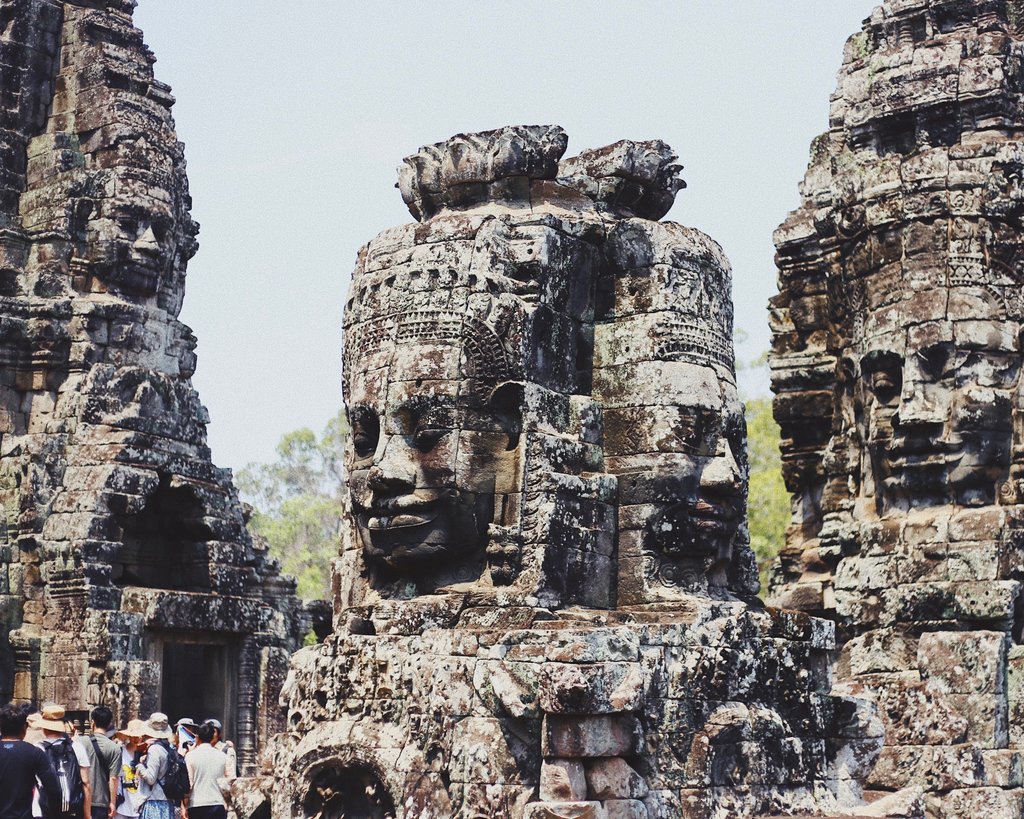 5. Explore Cambodia's Angkor Wat
Perhaps Cambodia's most famous landmark, Angkor Wat is a must-visit on any holiday to the beautiful Southeast Asian country. If you're looking to skip the hassle and the crowds, try a private Angkor Wat tour that takes you around the jaw-dropping temples, including the noteworthy Bayon and Ta Prohm temples. It's a once-in-a-lifetime experience.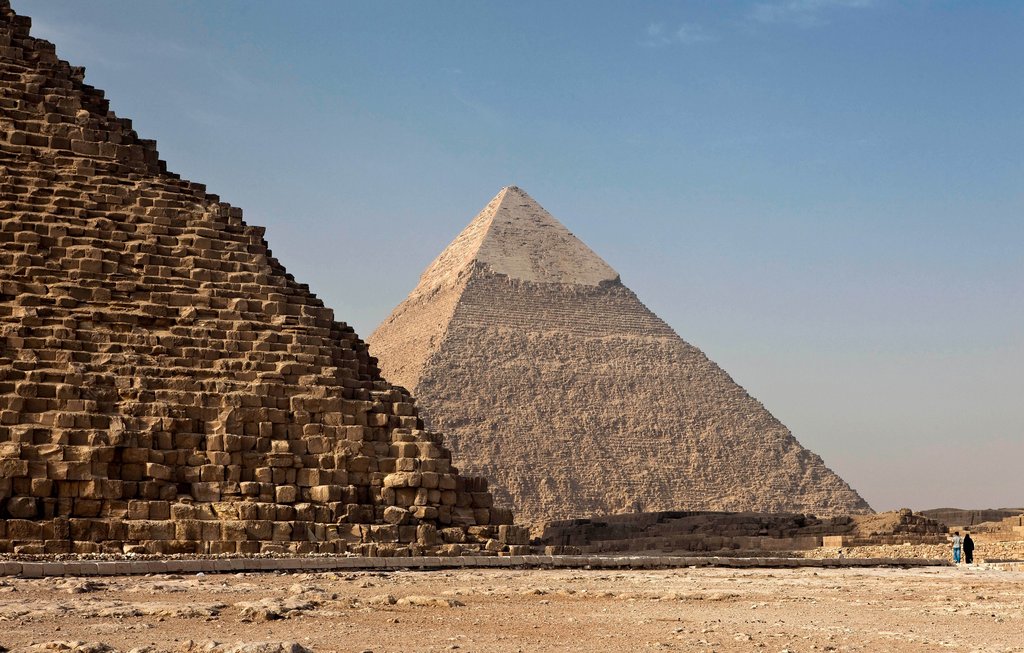 6. Witness the Giza Pyramids and Sphinx in Egypt
There's good reason why "seeing the Pyramids of Egypt" often makes it on travel bucket lists... there's simply nothing like seeing the Pyramids of Giza for yourself! Witnessing the sheer size and scale of the structures - and learning all about their history - is a must-do while you're in Egypt. To enjoy the site without the hassle of transportation and tickets, book a private tour of the Giza Pyramids and Sphinx.
7. Zip Line and Snorkel Your Way Through Tulum
Tulum is one of Mexico's most renown holiday destinations, and it's easy to see why. Head off for a day of discovery and adventure by booking a zip line and cenote snorkelling tour that will show you the best of what the region has to offer. Soar high above the lush forest canopy with a zip line and then snorkel in some of Mexico's most beautiful cenotes. What could be better?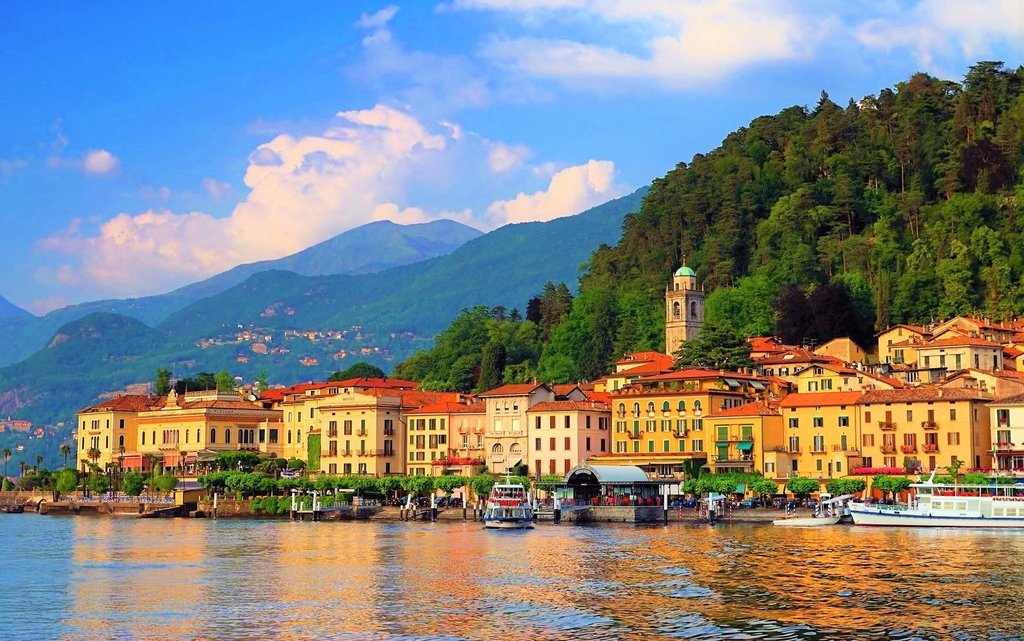 8. Tour Italy's Lake Como in Style
It would be difficult to pinpoint Italy's most beautiful spot - there are so many of them, after all - but Lake Como is surely near the top of the list. Take a tour of Lake Como by boat and on land to see the very best of the Italian destination. Walk through Como's city centre, visit the town of Bellagio (known as the "Pearl of Lake Como"), and, of course, cruise around the lake by boat to soak up all of its magic. If you're short on time, or are eager for an introduction to Lake Como, this is the way to see it.
9. Explore Iceland's Natural Landscapes
There's no country quite like Iceland. This relatively small island nation is filled with outdoor adventures at every turn: think waterfalls, geysers, volcanoes, craters, and more. One way to make sure you're making the most of your holiday to Iceland is to join a tour of the natural spots, perfect if you're pressed for time or don't feel like hiring your own car. Try a waterfall and volcano tour of Iceland to see Thingvellir National Park, Golden Falls, Kerid Volcano Crater Lake, and Geysir (the first known recorded geyser, which is where the natural phenomenon got its name).
10. Go for a Volcano Hike in Costa Rica
Costa Rica is one of Central America's most beautiful destinations, and with plenty of nature reserves in the country, you'll want to get out and explore some of the outdoors for yourself. One of the best ways to see the Costa Rican ecosystem up close is to go for a hike; hiking near Arenal Volcano allows for amazing views over the lake, over three kilometres of solidified lava trails, and even a chance for natural hot springs at the end. What a way to see Costa Rica!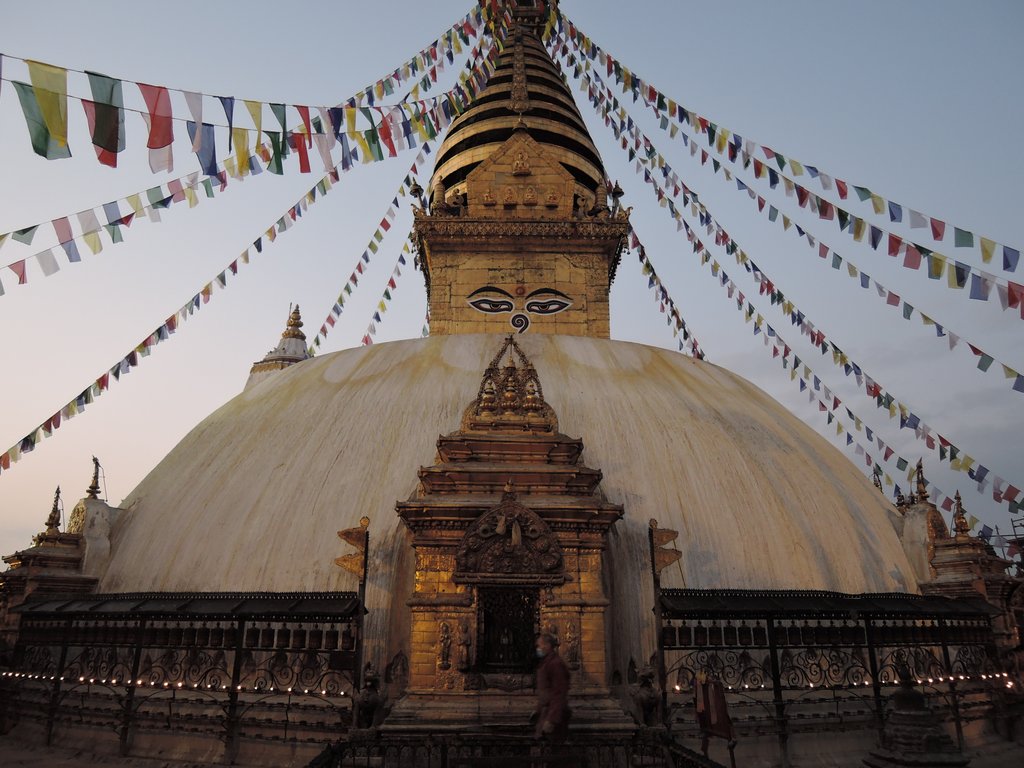 11. Discover the History and Culture of Kathmandu, Nepal
Kathmandu, Nepal's capital, is a city rich with history and culture. What better introduction to the city than a day tour of Kathmandu? Learn all about the city's most important temples and stupas, and see the bustling Durbar Square for yourself. It's a fantastic way to immerse yourself in the city and its culture while also gaining your bearings for the rest of your holiday in Nepal. It's a city not to be missed!
12. Look for Ghosts in New Orleans, Louisiana
If you're into haunted houses and scary stories, a haunted cemetery bus tour in New Orleans is for you! With a long history of ghost stories - the city is sometimes referred to as the most haunted city in the United States - this tour is for anyone who enjoys the spookier side of life. Try not to get too scared as your guide regales you with tales from the haunted locations you'll visit, including a cemetery, mansion, and church.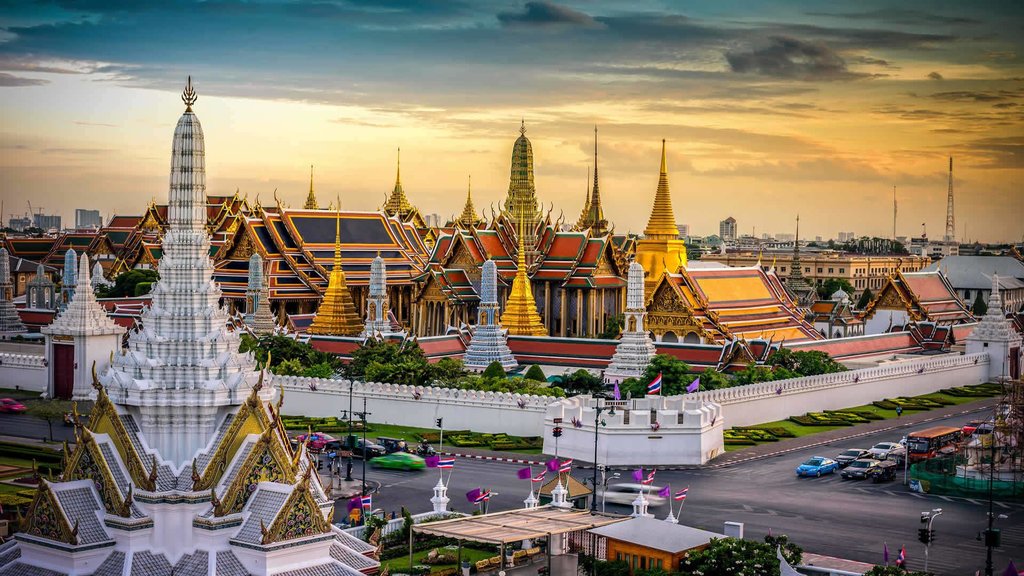 13. Soak Up Thai Culture at the Grand Palace in Bangkok
There are many things to love about a holiday to Thailand: the beautiful beaches, the delicious food, the lively markets, and the captivating history, to name a few. A trip to Bangkok wouldn't be complete without a visit to the Grand Palace, one of the city's most important landmarks. Book a private tour of the Grand Palace and the Temple of the Emerald Buddha to learn about Thai history and culture without the hassle of tickets, queues, and transportation.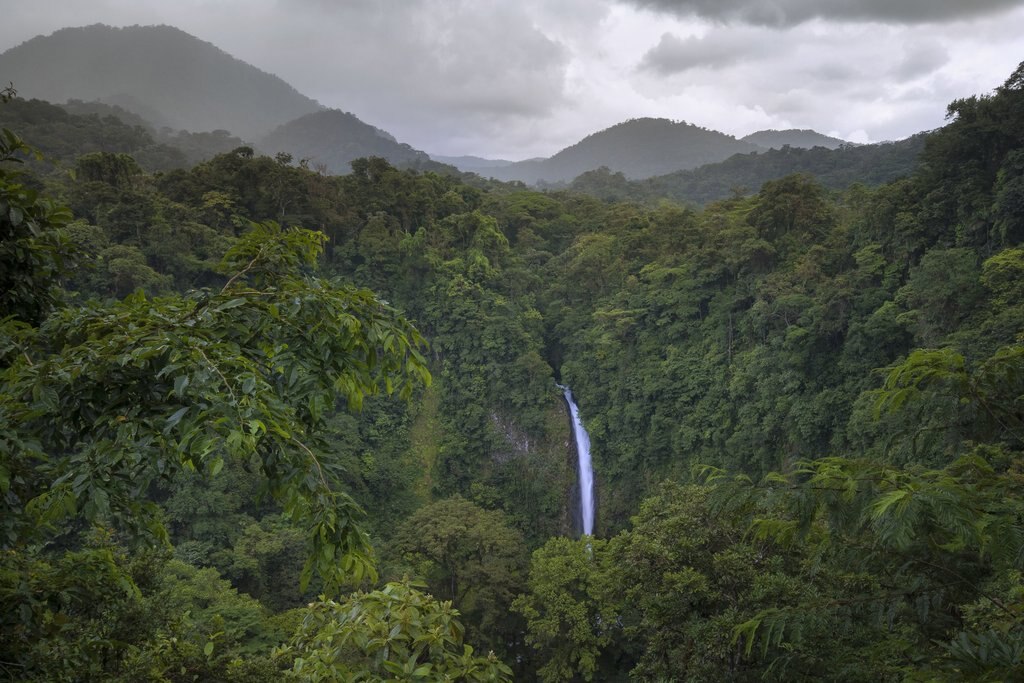 14. Hike to a Waterfall in Costa Rica
There's nothing like exploring the natural beauty of a country to really cement your love for it. And we're sure you'll fall in love with Costa Rica once you experience some of what its nature has to offer! Hike to the gorgeous La Fortuna waterfall for wonderful swimming and photography opportunities. At over 70 metres tall, you'll swear you found a little piece of heaven right there in the Costa Rican jungle.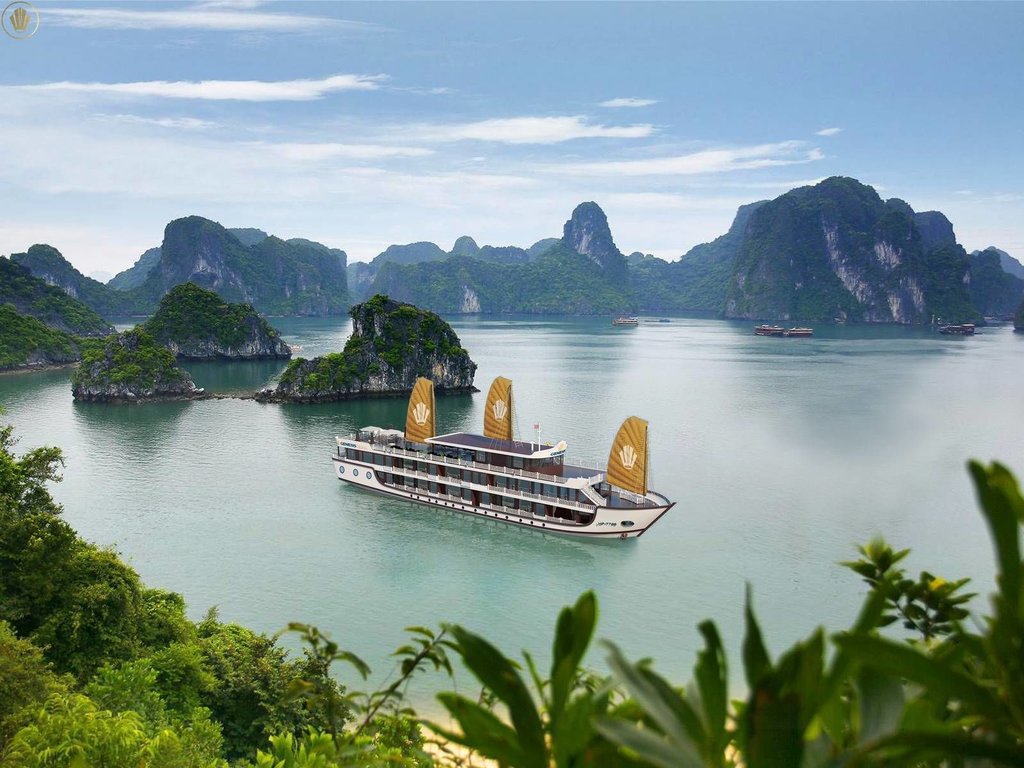 15. Sail in Luxury on Halong Bay, Vietnam
For the ultimate experience in Vietnam, try a three-day luxury cruise of Halong Bay, one of the country's most stunning natural landscapes. Sail in the picturesque bay while relaxing in your private cabin, all the while seizing the opportunity to swim, indulge in Vietnamese cuisine, and taking as many photos as your camera or phone will hold. If you're heading to Vietnam in 2020, definitely consider sailing in style.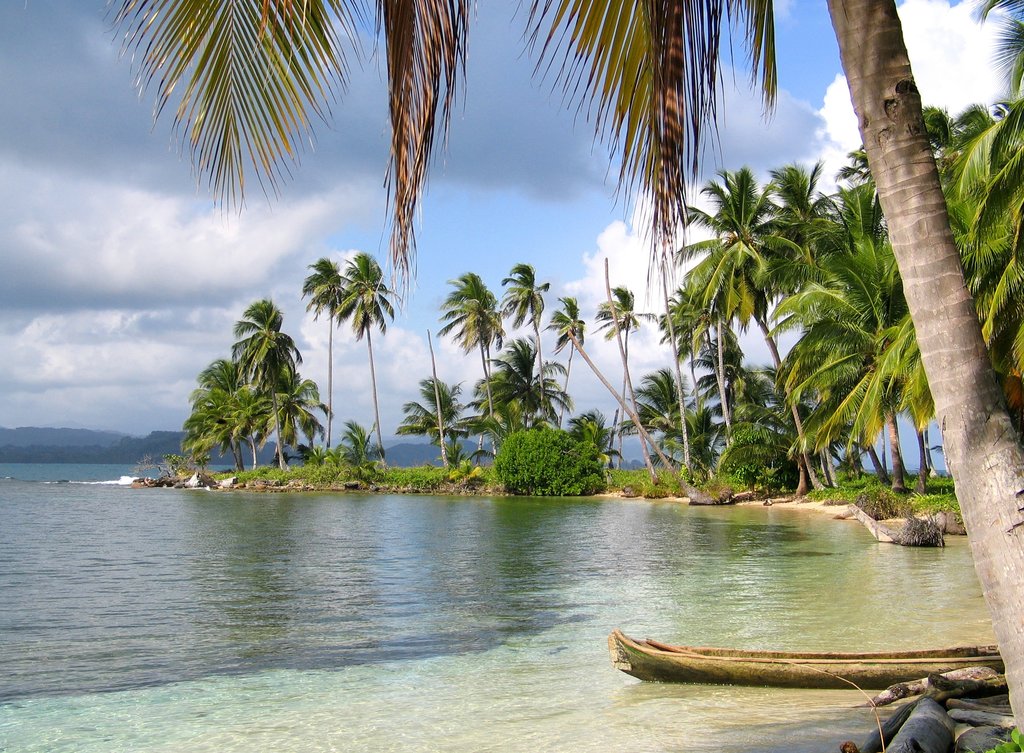 16. Find Island Paradise in San Blas, Panama
If your paradise sounds like soft white sand, swaying palm trees, and turquoise water, head to the beautiful islands of San Blas in Panama. Slightly difficult to get to on your own, joining a day tour of the San Blas Islands from Panama City is the best way to see the islands without all the hassle. See four of the most gorgeous islands while relaxing in the sunshine and indulging in some of the local cuisine. It's a day trip you won't soon forget.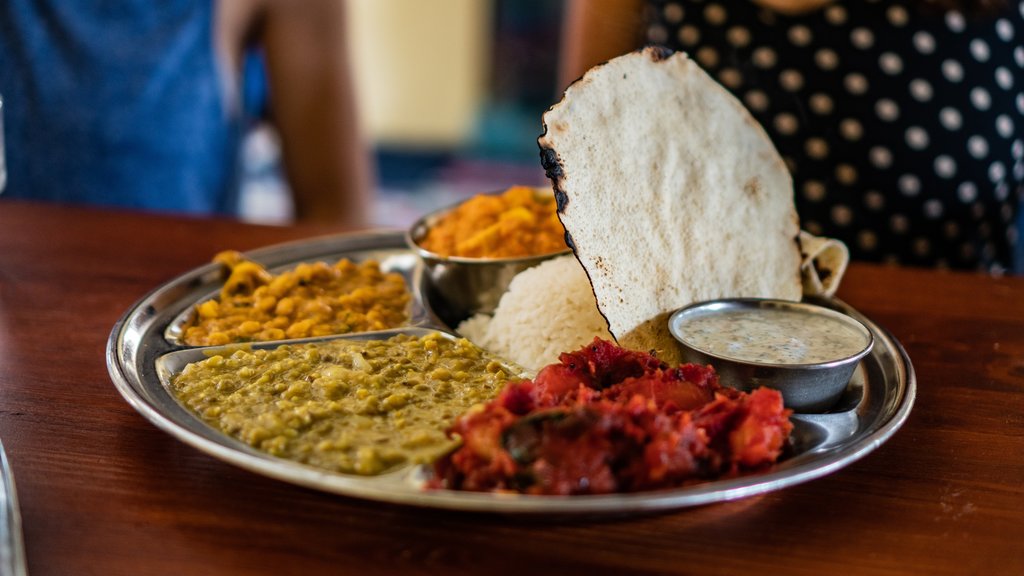 17. Explore the Streets of New Delhi with a Food Tour
If you're eager to see more of the hustle and bustle of one of India's largest cities but not sure where to start, book an Old Delhi street food tour to help guide you to the best local spots. Visit local spice markets, learn about the street food culture of India, and feel comfortable walking the busy street markets of Chandni Chowk knowing you're finding the very best deals. If you're looking for an authentic way to see New Delhi, this is it!
18. Mountain Bike through Gran Canaria, Spain
While a holiday to the Canary Islands surely involves a lot of relaxation time, a great way to explore the island of Gran Canaria (and to work up a bit of a sweat) is to hire a mountain bike. An ecological and independent way to explore, head out along some of the island's most beautiful promenades and trails, stopping wherever you fancy a photo. For those who love to be active while sightseeing, this is a wonderful option the next time you're in the Canary Islands.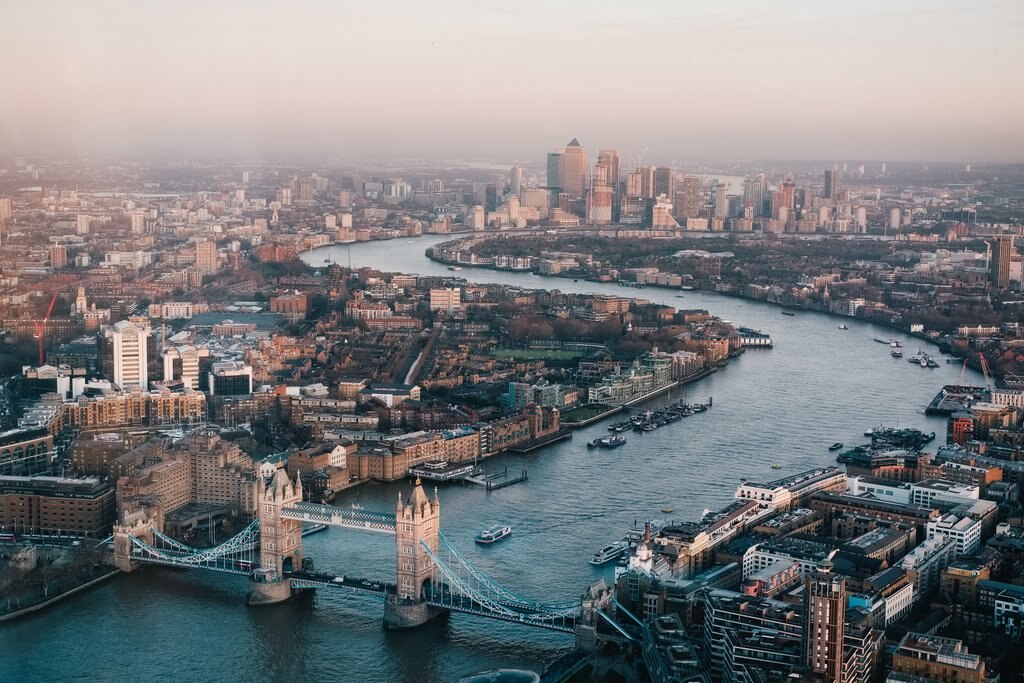 19. Learn About Wartime London
For those who love a bit of history with their holidays, a staycation or city break to London might be just the ticket in order to join a wartime tour of the city. Explore the city like you've never seen it before, learning all about WWII's secret espionage, seeing where crucial wartime decisions were made, and discovering the devastation bestowed on the city during the war (and its subsequent strength and resilience).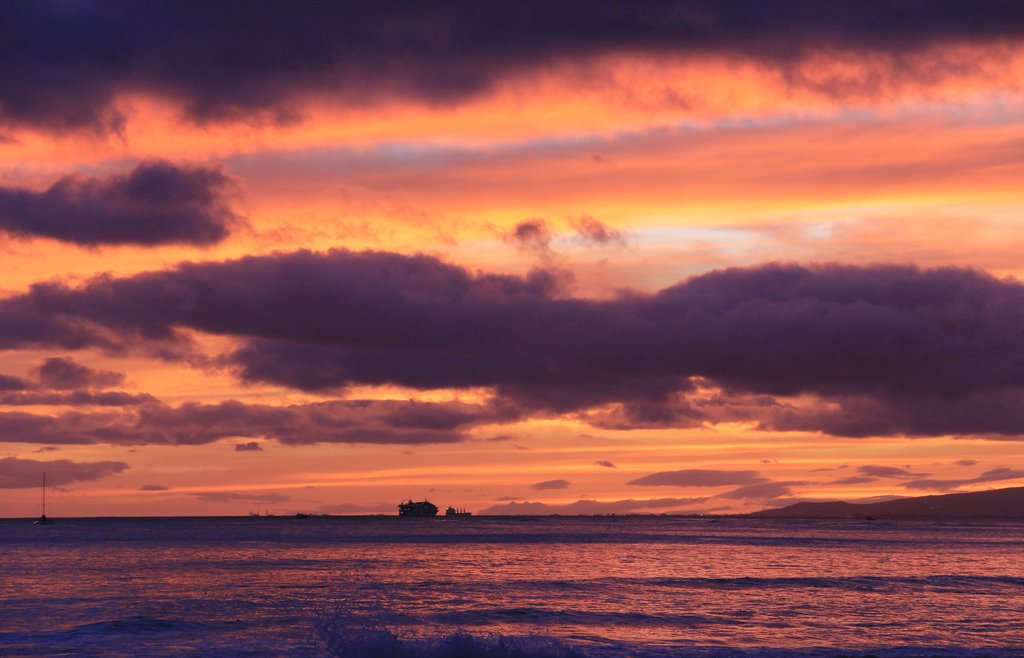 20. Relax on a Sunset Cruise in Hawaii
What better way to kick off the decade than to relax in one of the most beautiful places on the planet? If you're headed to Honolulu on holiday, make sure to book a swim and sunset sailing cruise for one of your evenings. Go for a dip in the warm water or stay onboard the sailboat to take in the kaleidoscope of colours inthe sky as the sun dips below the horizon. Either way, this will be a journey that'll create memories for years to come.
What are you waiting for? Book your 2020 activities today. Adventure awaits!