With the arrival of same-sex marriage in the UK, couples are looking for honeymoon destinations as individual and extraordinary as their partnership. Here are the unsung heroes of gay and lesbian honeymoons, from an oasis in the Mediterranean, a wine-tasting party for two in Northern California to a city by the sea in South America. From gay-friendly hotels to LGBT tourism itineraries, these destinations offer unparalleled romance and comfort, luxury and adventure for same-sex couples to enjoy. This top ten list features long-established LGBT getaways as well as some new rising stars, all with great opportunities to make your new journey an unforgettable experience.
1. Cartagena, Colombia
For a Caribbean-style honeymoon, opt for the pristine waters and cobblestone streets of Cartagena, Colombia. On the country's northern coast, sharing temperate waters with Cuba, Jamaica and Puerto Rico, Cartagena's peaceful atmosphere stems from the region's tropical weather combined with typical South American hospitality, and a holiday to Cartagena will leave you feeling rejuvenated and relaxed.
A UNESCO World Heritage site, with historic colonial-era buildings, Cartagena is far removed from the bustling capital of Bogota. But this seaside town is a cultural and arts hub in its own right, hosting a popular international music festival along with regular theatre productions, while the drum of typical Colombian music can always be heard in distant streets.
Public displays of affection between same-sex couples are not common, but the city's array of gay bars and hotels underline the locals' relaxed attitude. The Hotel L'Petit is one of the city's first gay hotels, and is home to a favourite gay bar on the first floor of the building. The nightlife scene is convivial and casual wherever you go, as is shopping for artisanal goods and dining on the local delicacy bandejas paisa: meat-filled platters served with yucca, plantains, rice and beans. While the city centre is an ideal area for Colombian specialties, be sure to check out the beachfront stores selling emeralds, a valuable Colombian export, for a unique and colourful gift for your partner.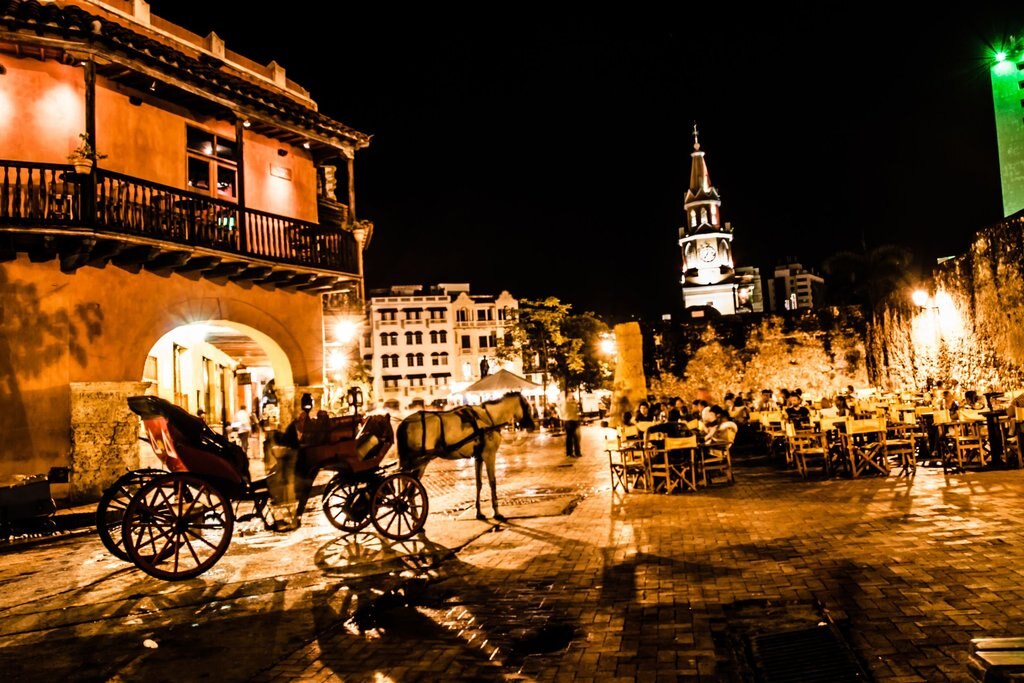 2. Reykjavik, Iceland
Despite its name, Iceland's weather is fairly temperate, and locals treat gay and lesbian travellers with a warm welcome, making a holiday to Reykjavik ideal. Iceland legalised same-sex marriage in 2010, and with a lesbian prime minister and a gay pride celebration where the majority of the country takes to the capital's streets, the country is perfect for gay and lesbian honeymoons. Iceland even has an LGBT-specific tour group that helps local and foreign couples organise tailor-made honeymoons from arrival to photo shoots in the country's stunning natural landscape.
The neighbourhoods of Reykjavik are great to explore for their Nordic design shops, vintage clothing stores and boutique hotels that double as the trendiest bars and watering holes. The natural beauty of Iceland, however, is arguably best enjoyed outside Reykjavik where the capital gives way to horse farms and mountain ranges, fjords and geysers.
During the summer, the climate is ideal for horseback riding. Jump on an Icelandic horse, more similar to a pony in size, and perfect for mastering the volcanic terrain. During the colder seasons, the country really comes to life with northern lights and glacier climbing tours among the highlights.
One of Iceland's best known attractions is the Blue Lagoon, a man-made geothermal spa that is not to be missed. Take your partner and lose yourself in the mists of the lagoon, float over to the mud-mask stations, heated waterfalls or lay in any of the alcoves soaking in the mineral-enriched water.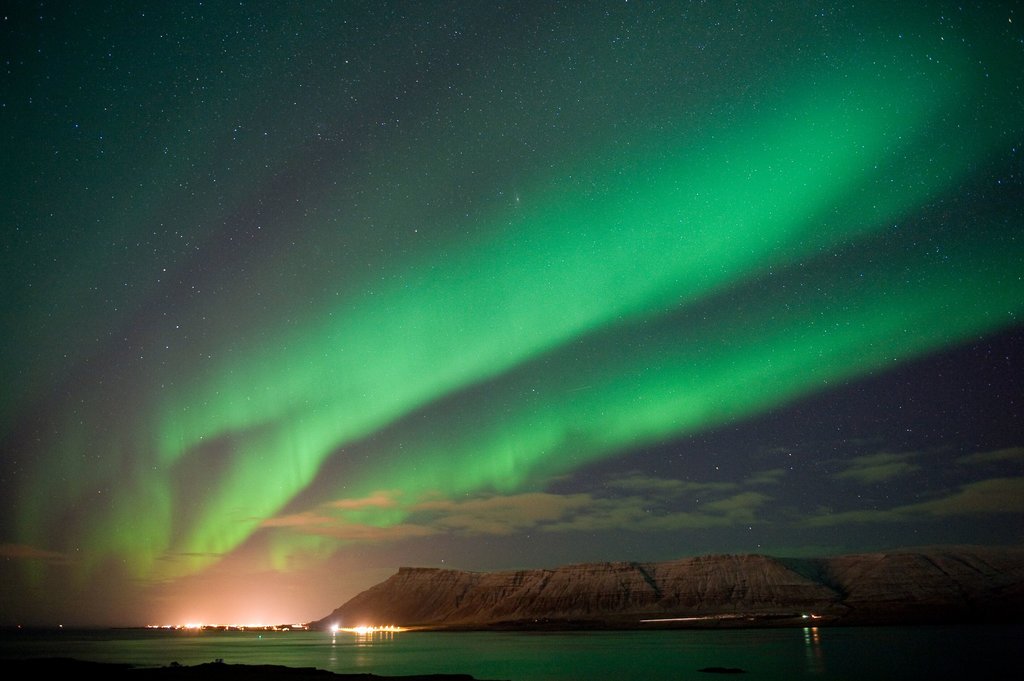 3. Riviera Nayarit
Found near Mexico's gay hub of Puerto Vallarta, a holiday to Riviera Nayarit offers over 200 miles of Pacific coastline with a flavour all its own. In this coastal town, luxury blends seamlessly with nature where private villas surrounded by empty beaches and tropical foliage offer exceptional service in a secluded and private setting. Few locations are more romantic than Riviera Nayarit. The west-facing coastline offers some of the best sunset views in the world, with much of the local accommodation offering private Jacuzzis on balconies and floor-to-ceiling windows to transform a sunset into an experience.
To make the most of the authentic Mexican cuisine and culture, one has only to walk beyond their front door. From the upscale neighbourhood of Punta Mita to the artisanal and fishing communities of Sayulita, Riviera Nayarit is a great place for honeymooning couples to feel miles away from the world while being treated like family.
Mexico shines with a reputation for hospitality. The Riviera Nayarit Convention and Visitors Bureau confirms no less than five certified gay-friendly hotels. Many cities from Guadalajara to Cancun have booming gay scenes, and the home state of Puerto Vallarta and Riviera Nayarit, Jalisco, started recognising gay marriages in 2013. The move turned the region, already known for its festive parties and gay beaches marked by blue lounge chairs, into a contender for the most romantic spot south of the border for gay and lesbian couples.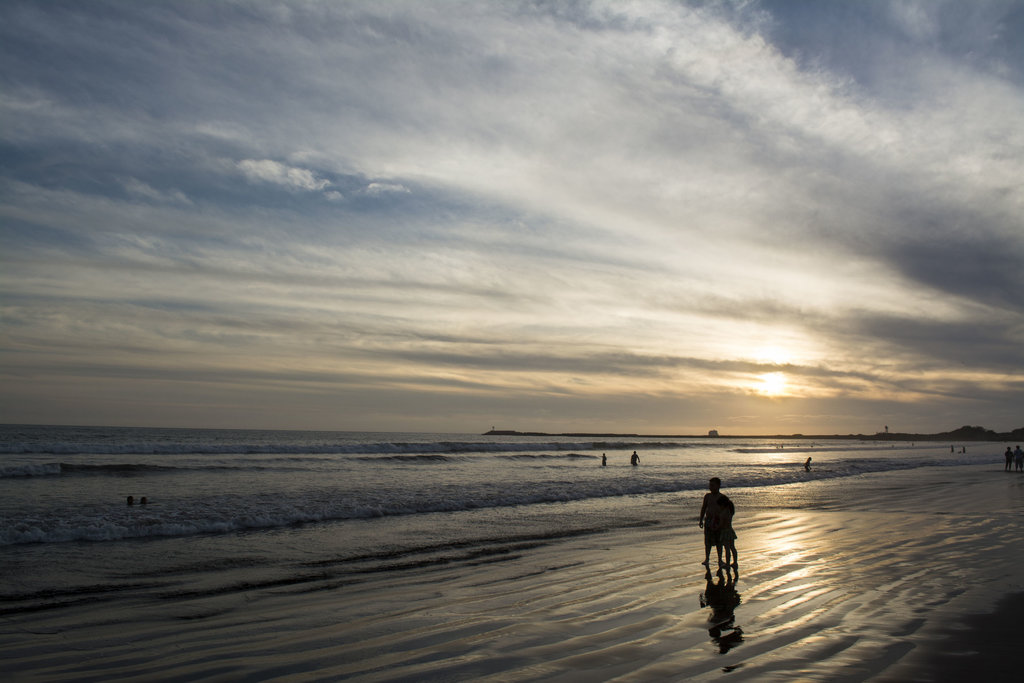 4. Sonoma County and Napa Valley, California
Northern California's wine country is one of the San Francisco's worst kept secrets, and is an ideal honeymoon stop if you want to be wined and dined in the sweet California sun. While the city has long been considered an LGBT Mecca, especially after California fully legalised same-sex marriage in 2013, less than an hour's drive from San Francisco you're transported to a different world of warm light, rolling vineyards and some of the world's best wines.
To avoid the debate between Napa Valley and Sonoma County, two neighbouring but distinct winemaking districts, make the time to explore the vineyards both have to offer. The best about each stop is each vineyard's specialty wines, whether they are a sweet white, robust red or bubbly mix. To accompany these pairings, many local award-winning restaurants offer a continental cuisine to rival some of the world's metropolitan culinary hotspots. Whatever your selection, the region's tastemakers are endeavouring and succeeding in offering luxury without the stuffiness sometimes associated with wine tasting.
To spend some time alone, you can arrange to be driven around in a car or limo while you enjoy your flights of wine (three to four variations of the same vintage). Staying in Napa or Sonoma is an ideal place should you want to spend a night out in San Francisco, or fancy a drive up or down the coast to take in a postcard-perfect California.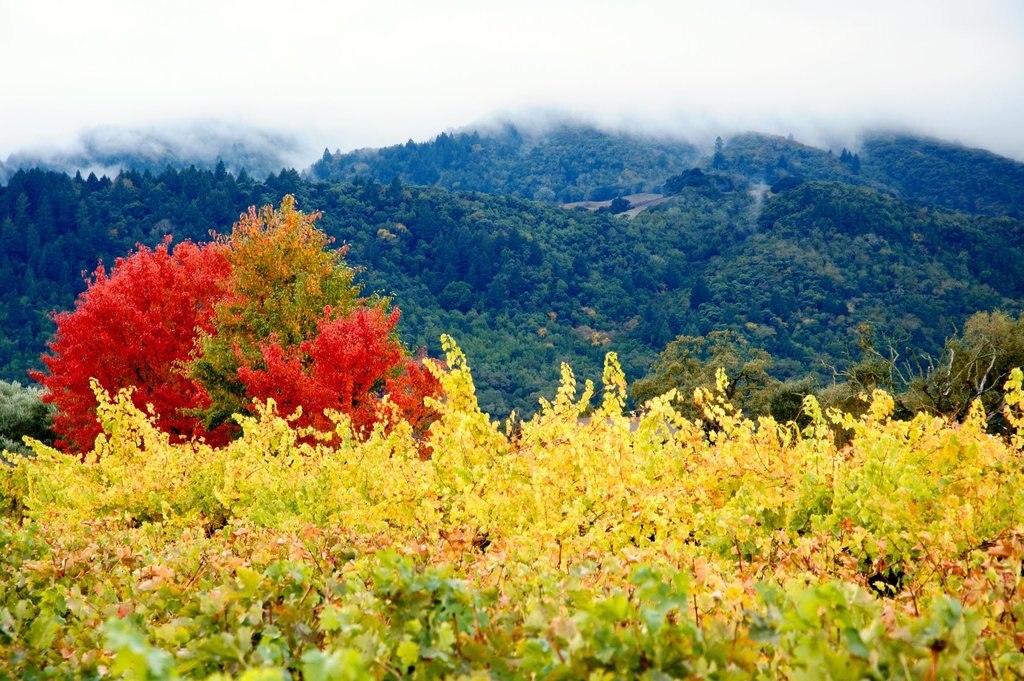 5. Cape Town, South Africa
If there were a destination that caters to all tastes, it would be the Mother City: Cape Town. Bordered by some of the best beaches in the world under the shadow of the iconic Table Mountain, Cape Town is both bustling city and escape to nature. The first country in Africa, and the fifth in the world, to legalise same-sex marriage in 2006, the Rainbow Nation has long been a favourite for adventure and leisure travellers alike.
On a holiday to Cape Town, you can enjoy local fish and chips in Kalk Bay while seals fight for your attention, or explore the many pop-up shops. For romantic outings, sunset trips to Table Mountain or up Lions Head offer unparalleled views. Departing from the city means exploring neighbouring beaches and any of the famed 18 wine routes. Built into the very fabric of Cape Town society, its numerous beaches cater for all interests and desires, from spying on penguins at Boulders Beach to sunning with no tan lines at Sandy Bay. Animal lovers should pay a visit to Cape Vidal Beach for the native flora and fauna, or book a safari day trip. For the more daring, many safari overnight stays include wildlife encounters, like feeding elephants or listening to lions roar at night.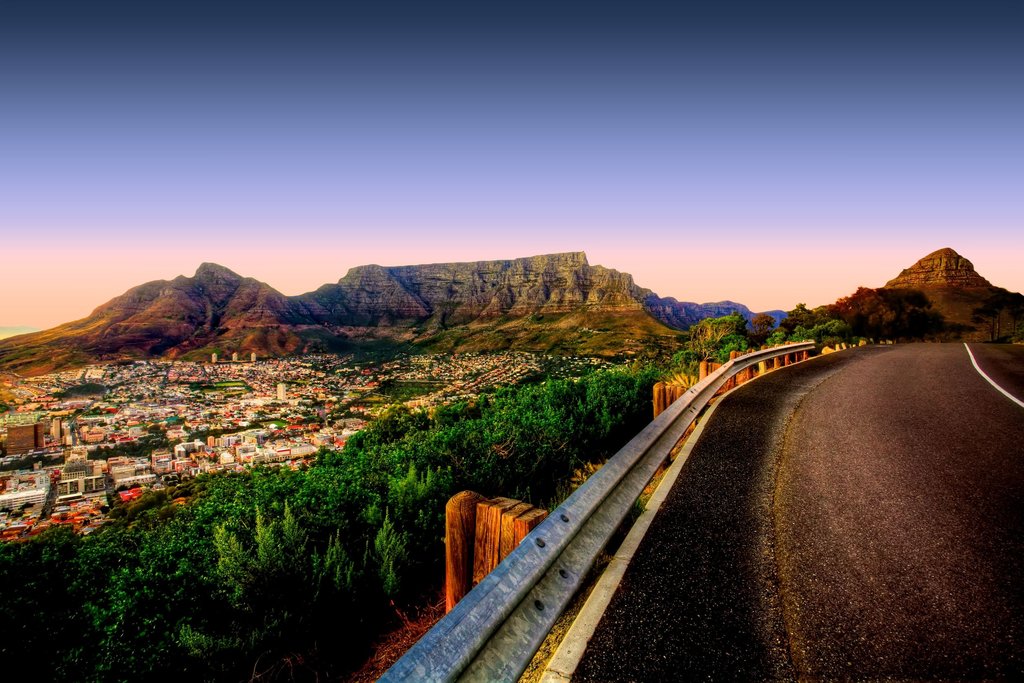 6. Valencia, Spain
For the couple craving isolation, a holiday to Valencia is the perfect city escape. The third largest city in the first Spanish-speaking country to legalise same-sex marriage in 2005, Valencia mirrors the nation's acceptance in an appealing setting. Much like neighbouring Barcelona to the north (only with less tourists), Valencia is a favourite spot for gay and lesbian travellers for its Art Noveau architecture, relaxed beaches and world-renowned cuisine.
Located on the Mediterranean coast, Valencia was rebuilt in 1957 around a flooded river, where contemporary open-air gardens now mix with restored Roman and Moorish facades. The city is close to any number of local beaches, including the gay and lesbian favourite: Pinedo. The city is also the birthplace of paella, a signature Spanish dish of rice, shrimp and local vegetables. The rice for the quintessential dish is grown in a southern town called Albufera, where couples can visit year round to see the indigenous flora and fauna that inhabit the freshwater lagoon.
Valencia also has open-air markets selling everything from fresh produce and local meat to artisanal goods and regional decorations. A trip from the city's botanical gardens to the Plaza Redonda street market or the Eighth -century Mercado Central is sure to offer plenty of romantic memories while exploring the city together.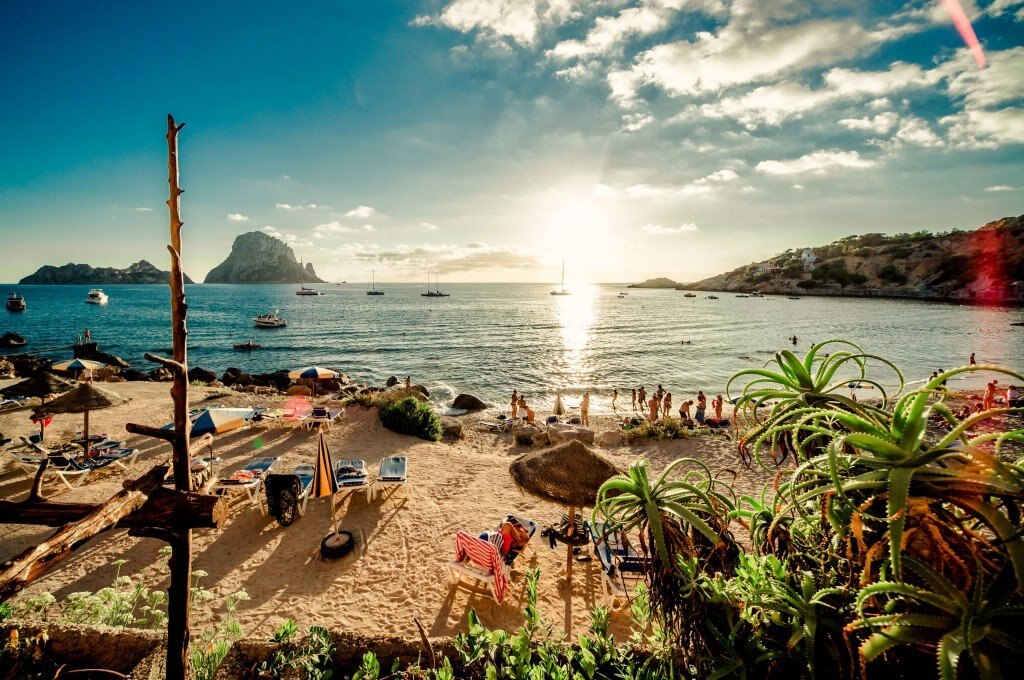 7. Ljubljana, Slovenia
With Alpine lakes and misty castles nearby, a holiday to Ljubljana is a vision out of a fairy tale. This small state nestled between Italy, Hungary, Austria and Croatia is one of the most progressive of former Yugoslavia, with same-sex couples legally recognised since 2006. While many LGBT travellers might be unaware of Slovenia and its charms, the country has had an active gay rights movement since 1984 and new LGBT-specific events and venues are announced every year.
While the Slovenia region has recently gained popularity because of its picturesque villages and towns, the vibrant capital Ljubljana, with its medieval history and numerous annual cultural events, is a perfect marriage of old world history and new world fun. The city even offers visitors free wireless Internet for up to 60 minutes a day.
Outside the capital, dreamscapes of castle towers lined by towering pine trees and snow-capped mountains welcome visitors. Use Ljubljana as a starting point to explore the rest of Slovenia and some truly spectacular places to stay, including wood-side lodges and refurbished castles. The natural diversity of the countryside, fed by glacial water from nearby mountains, makes Slovenia a richly green and attractive landscape to explore.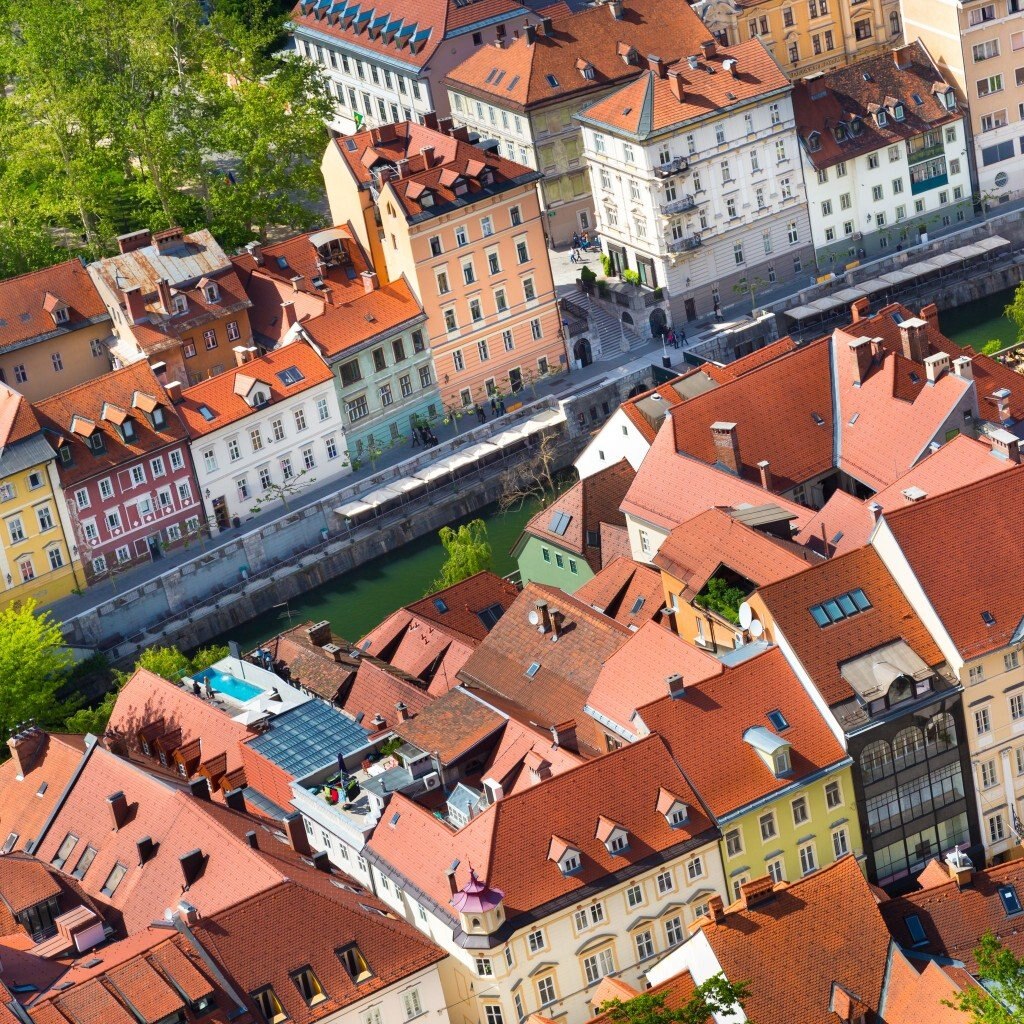 8. Brisbane, Australia
Close to the Great Barrier Reef, a holiday to Brisbane is an adventurous couple's dream. From road trips along the coast, exploring neighbouring sand islands and lush rainforests, the capital of Queensland is a great jump-off point for taking in the rest of Australia's unique and rugged scenery. While Australia is currently debating its same-sex legislation, Brisbane and other cities are known for their bustling gay scenes and accepting attitudes.
The city itself is a warm and welcoming place, with boutique hotels gleaming in the daylight and turning into hot drinking spots at sunset for the stylish denizens. The sub-tropical weather makes touring the city a pleasure. Take a break in the local bars and cafes dedicated to making some of the best coffee in the world.
Brisbane's recent development has not changed the casual and friendly atmosphere. One of the best places to experience this is at New Farm Park, where couples can lie in the grass, enjoy a picnic or stroll through the flowering tree-lined green spaces. For a truly unique experience, head to a beach in the middle of the city: Streets Beach. Overlooking the Brisbane River and central business district, this man-made natural attraction brings the beauty of the coast to the heart of Brisbane.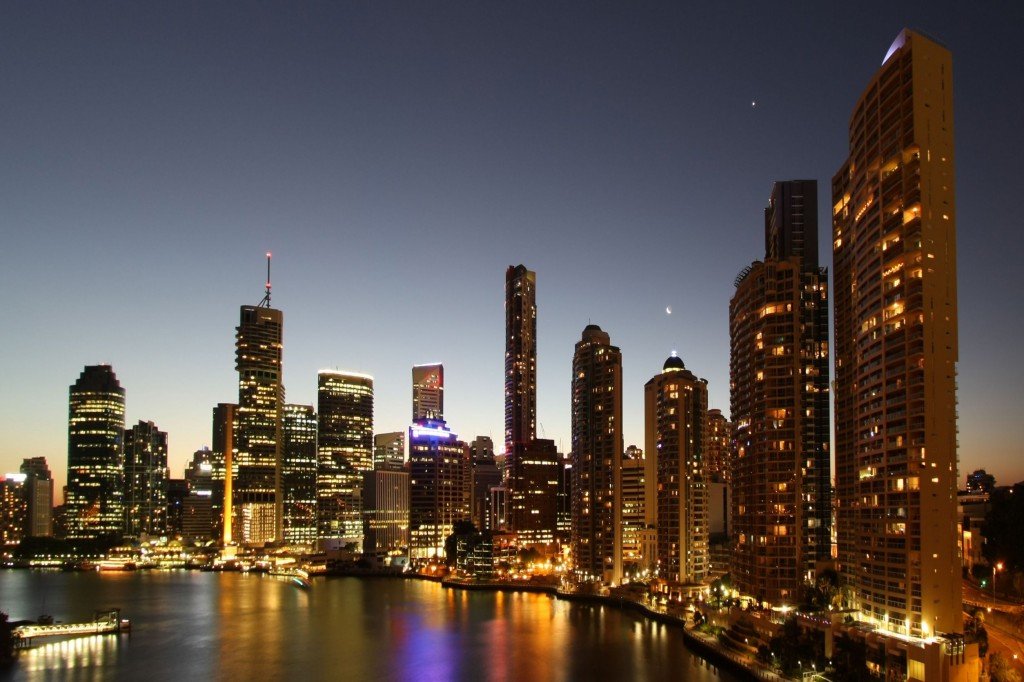 9. Montpellier, France
The second gay-friendliest city in France after Paris, a holiday to Montpellier can be enjoyed any time of year. Summer is great for exploring local sandy beaches, while the autumn signals a new season of crops and wines. Formerly a medieval port city, Montpellier retains much of its old world charm, but there are also new and trendy neighbourhoods.
It's a city with a young population, so it's vibrant and accepting with a relaxed yet regal feel. Worth exploring are the food market at Les Halles in the Place Castellene, the botanical gardens or any of the multiple cycling trails that lead out into the countryside. The local cuisine is heavily influenced by the surrounding area, from fresh and succulent seafood to daily staples like home-grown olive oil and locally-produced wine, so be sure to indulge in snacks and late-night meals.
France legalised same-sex marriage in 2012, but has been a gay-friendly destination for some time. Montpellier, in particular, is home to one of the biggest gay pride festivals outside Paris. For an escape from the city, consider hiring a car and driving out to the countryside. Take a Michelin-star picnic to enjoy under the olive trees, or a private sunset tour of the vineyards accompanied by samples of the region's best wines.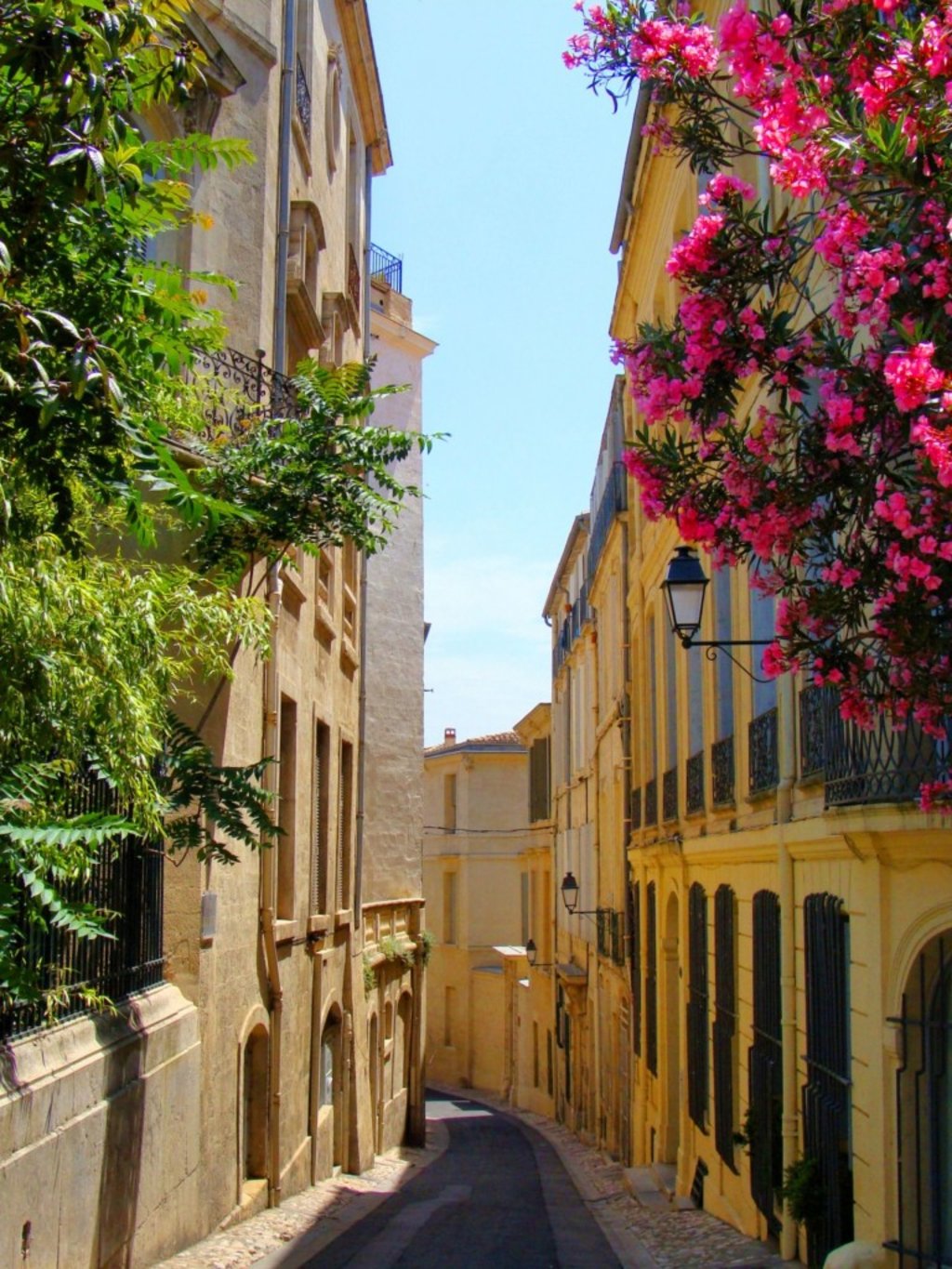 10. Amlapura, Bali
While a holiday to Bali might initially be an obvious choice for honeymoons, the eastern parts of the island are unsung heroes of romance compared to the very touristy southern tip.
The black sands and tropical foliage of Candidasa make for an ideal place to slip into the luxury, comfort and authenticity that Bali has to offer. The city of Amlapura, recognised three years in a row as Indonesia's cleanest small city, brings together the best of traditional Bali for travellers. A visit to the local market is recommended. Depending on the accommodation you book, the hotel chef may invite you to come along to help pick the day's dinner menu. It's advisable to hire a scooter, so you can travel up and down the coast at your leisure.
The Water Palace, a giant regal pool filled with koi fish and surrounded by columns, requires a traditional sarong to enter but it's worth it to experience the calm, beauty and spirituality of the setting.
Mount Agung, an active volcano, and the tallest mountain in Bali, overlooks the entire eastern region and has helped shape the landscape, particularly the coastline. There's a mix of black sand and unbelievable white sand beaches, some only reachable by hiking. Venture down unexplored routes and find a strip of beach you can call your own.