Overview of HOTEL SUNROUTE ASAKUSA
Choose dates to view prices
New Building - Club Twin Room, Non-smoking

Photos of New Building - Club Twin Room, Non-smoking

Room amenities

274 sq ft

Sleeps 2

2 Large Single Beds

More details

Room information

Bed details

Sleeps

Max people: 2Max adults: 20

Room details

2 Large Single Beds

25.5 square metres m2

Relax - In-room massage available

Internet – Free WiFi

Entertainment – LCD TV with pay-per-view films

Food & Drink – Mini fridge

Sleep

– Blackout drapes/curtains and bed sheets

Bathroom – Private bathroom, shower/bathtub combination, a toilet with electronic bidet and slippers

Practical – Desk

Comfort – Air conditioning, daily housekeeping and heating

Need to know – No cots (infant beds) or rollaway/extra beds available

Non-Smoking

Single Room, Non Smoking

Photos of Single Room, Non Smoking

4.6/5 guest room rating

Room amenities

145 sq ft

Sleeps 2

1 Large Single Bed

More details

Room information

Bed details

Sleeps

Max people: 2Max adults: 1Max children: 1

Room details

1 Large Single Bed

13.5 square metres m2

Relax - In-room massage available

Internet – Free WiFi

Entertainment – LCD TV with pay-per-view films

Food & Drink – Mini fridge

Sleep

– Blackout drapes/curtains and bed sheets

Bathroom – Private bathroom, shower/bathtub combination, a toilet with electronic bidet and slippers

Practical – Desk

Comfort – Air conditioning, daily housekeeping and heating

Need to know – No cots (infant beds) or rollaway/extra beds available

Non-Smoking

Economy Double Room, Non Smoking

Photos of Economy Double Room, Non Smoking

Room amenities

145 sq ft

Sleeps 2

1 Double Bed

More details

Room information

Bed details

Sleeps

Max people: 2Max adults: 20

Room details

1 Double Bed

13.5 square metres m2

Relax - In-room massage available

Internet – Free WiFi

Entertainment – LCD TV with pay-per-view films

Food & Drink – Mini fridge

Sleep

– Blackout drapes/curtains and bed sheets

Bathroom – Private bathroom, shower/bathtub combination, a toilet with electronic bidet and slippers

Practical – Desk

Comfort – Air conditioning, daily housekeeping and heating

Need to know – No cots (infant beds) or rollaway/extra beds available

Non-Smoking

View Economy Twin Room, Non-smoking

Photos of View Economy Twin Room, Non-smoking

Room amenities

181 sq ft

City view

Sleeps 2

2 Single Beds

More details

Room information

Bed details

Sleeps

Max people: 2Max adults: 20

Room details

2 Single Beds

16.8 square metres m2 room with city views

Relax - In-room massage available

Internet – Free WiFi

Entertainment – LCD TV with pay-per-view films

Food & Drink – Mini fridge

Sleep

– Blackout drapes/curtains and bed sheets

Bathroom – Private bathroom, shower/bathtub combination, a toilet with electronic bidet and slippers

Practical – Desk

Comfort – Air conditioning, daily housekeeping and heating

Need to know – No cots (infant beds) or rollaway/extra beds available

Non-Smoking

King Double Room, Non-smoking

Photos of King Double Room, Non-smoking

Room amenities

181 sq ft

Sleeps 2

1 Double Bed

More details

Room information

Bed details

Sleeps

Max people: 2Max adults: 2Max children: 1

Room details

1 Double Bed

16.8 square metres m2

Relax - In-room massage available

Internet – Free WiFi

Entertainment – LCD TV with pay-per-view films

Food & Drink – Mini fridge

Sleep

– Blackout drapes/curtains and bed sheets

Bathroom – Private bathroom, shower/bathtub combination, a toilet with electronic bidet and slippers

Practical – Desk

Comfort – Air conditioning, daily housekeeping and heating

Need to know – No cots (infant beds) or rollaway/extra beds available

Non-Smoking

New Building - Economy Double Room, Non-smoking

Photos of New Building - Economy Double Room, Non-smoking

Room amenities

156 sq ft

Sleeps 2

1 Double Bed

More details

Room information

Bed details

Sleeps

Max people: 2Max adults: 20

Room details

1 Double Bed

14.5 square metres m2

Layout – bedrooms

Relax - In-room massage available

Internet – Free WiFi

Entertainment – LCD TV with pay-per-view films

Food & Drink – Mini fridge

Sleep

– Blackout drapes/curtains and bed sheets

Bathroom – Private bathroom, shower/bathtub combination, a toilet with electronic bidet and slippers

Practical – Desk

Comfort – Air conditioning, daily housekeeping and heating

Need to know – No cots (infant beds) or rollaway/extra beds available

Non-Smoking

Japanese Modern Economy Double Room, Non-smoking

Photos of Japanese Modern Economy Double Room, Non-smoking

5/5 guest room rating

Room amenities

164 sq ft

Sleeps 2

1 Double Bed

More details

Room information

Bed details

Sleeps

Max people: 2Max adults: 20

Room details

1 Double Bed

15.2 square metres m2

Layout – bedrooms

Relax - In-room massage available

Internet – Free WiFi

Entertainment – LCD TV with pay-per-view films

Food & Drink – Mini fridge

Sleep

– Blackout drapes/curtains and bed sheets

Bathroom – Private bathroom, shower/bathtub combination, a toilet with electronic bidet and slippers

Practical – Desk

Comfort – Air conditioning, daily housekeeping and heating

Need to know – No cots (infant beds) or rollaway/extra beds available

Non-Smoking

Standard Double Room, Non Smoking

Photos of Standard Double Room, Non Smoking

Room amenities

181 sq ft

Sleeps 2

1 Double Bed

More details

Room information

Bed details

Sleeps

Max people: 2Max adults: 2Max children: 1

Room details

1 Double Bed

16.8 square metres m2

Relax - In-room massage available

Internet – Free WiFi

Entertainment – LCD TV with pay-per-view films

Food & Drink – Mini fridge

Sleep

– Blackout drapes/curtains and bed sheets

Bathroom – Private bathroom, shower/bathtub combination, a toilet with electronic bidet and slippers

Practical – Desk

Comfort – Air conditioning, daily housekeeping and heating

Need to know – No cots (infant beds) or rollaway/extra beds available

Non-Smoking

Semi-double Room, Non-smoking

Photos of Semi-double Room, Non-smoking

5/5 guest room rating

Room amenities

145 sq ft

Sleeps 2

1 Large Single Bed

More details

Room information

Bed details

Sleeps

Max people: 2Max adults: 20

Room details

1 Large Single Bed

13.5 square metres m2

Layout – bedrooms

Relax - In-room massage available

Internet – Free WiFi

Entertainment – LCD TV with pay-per-view films

Food & Drink – Mini fridge

Sleep

– Blackout drapes/curtains and bed sheets

Bathroom – Private bathroom, shower/bathtub combination, a toilet with electronic bidet and slippers

Practical – Desk

Comfort – Air conditioning, daily housekeeping and heating

Need to know – No cots (infant beds) or rollaway/extra beds available

Non-Smoking

Japanese Triple Room, Non-smoking

Photos of Japanese Triple Room, Non-smoking

Room amenities

277 sq ft

Sleeps 5

2 Large Single Beds and 1 Single Sofa Bed

More details

Room information

Bed details

Sleeps

Max people: 5Max adults: 3Max children: 2

Room details

2 Large Single Beds and 1 Single Sofa Bed

25.7 square metres m2

Relax - In-room massage available

Internet – Free WiFi

Entertainment – LCD TV with pay-per-view films

Food & Drink – Mini fridge

Sleep

– Blackout drapes/curtains and bed sheets

Bathroom – Private bathroom, shower/bathtub combination, a toilet with electronic bidet and slippers

Practical – Desk

Comfort – Air conditioning, daily housekeeping and heating

Need to know – No cots (infant beds) or rollaway/extra beds available

Non-Smoking

Deluxe Single Room, Non Smoking

Photos of Deluxe Single Room, Non Smoking

5/5 guest room rating

Room amenities

145 sq ft

Sleeps 1

1 Double Bed

More details

Room information

Bed details

Sleeps

Max people: 1Max adults: 10

Room details

1 Double Bed

13.5 square metres m2

Relax - In-room massage available

Internet – Free WiFi

Entertainment – LCD TV with pay-per-view films

Food & Drink – Mini fridge

Sleep

– Blackout drapes/curtains and bed sheets

Bathroom – Private bathroom, shower/bathtub combination, a toilet with electronic bidet and slippers

Practical – Desk

Comfort – Air conditioning, daily housekeeping and heating

Need to know – No cots (infant beds) or rollaway/extra beds available

Non-Smoking

New Building - Japanese Modern Single Room, Non-smoking

Photos of New Building - Japanese Modern Single Room, Non-smoking

Room amenities

164 sq ft

Sleeps 1

1 Double Bed

More details

Room information

Bed details

Sleeps

Max people: 1Max adults: 10

Room details

1 Double Bed

15.2 square metres m2

Relax - In-room massage available

Internet – Free WiFi

Entertainment – LCD TV with pay-per-view films

Food & Drink – Mini fridge

Sleep

– Blackout drapes/curtains and bed sheets

Bathroom – Private bathroom, shower/bathtub combination, a toilet with electronic bidet and slippers

Practical – Desk

Comfort – Air conditioning, daily housekeeping and heating

Need to know – No cots (infant beds) or rollaway/extra beds available

Non-Smoking

New Building - Standard Twin Room, Non-smoking

Photos of New Building - Standard Twin Room, Non-smoking

Room amenities

209 sq ft

Sleeps 2

2 Large Single Beds

More details

Room information

Bed details

Sleeps

Max people: 2Max adults: 2Max children: 1

Room details

2 Large Single Beds

19.4 square metres m2

Relax - In-room massage available

Internet – Free WiFi

Entertainment – LCD TV with pay-per-view films

Food & Drink – Mini fridge

Sleep

– Blackout drapes/curtains and bed sheets

Bathroom – Private bathroom, shower/bathtub combination, a toilet with electronic bidet and slippers

Practical – Desk

Comfort – Air conditioning, daily housekeeping and heating

Need to know – No cots (infant beds) or rollaway/extra beds available

Non-Smoking

Standard Twin Room, Non Smoking

Photos of Standard Twin Room, Non Smoking

5/5 guest room rating

Room amenities

215 sq ft

Sleeps 2

2 Large Single Beds

More details

Room information

Bed details

Sleeps

Max people: 2Max adults: 2Max children: 1

Room details

2 Large Single Beds

20.0 square metres m2

Relax - In-room massage available

Internet – Free WiFi

Entertainment – LCD TV with pay-per-view films

Food & Drink – Mini fridge

Sleep

– Blackout drapes/curtains and bed sheets

Bathroom – Private bathroom, shower/bathtub combination, a toilet with electronic bidet and slippers

Practical – Desk

Comfort – Air conditioning, daily housekeeping and heating

Need to know – No cots (infant beds) or rollaway/extra beds available

Non-Smoking

New Building - Deluxe Single Room, Non-smoking

Photos of New Building - Deluxe Single Room, Non-smoking

5/5 guest room rating

Room amenities

156 sq ft

Sleeps 1

1 Double Bed

More details

Room information

Bed details

Sleeps

Max people: 1Max adults: 10

Room details

1 Double Bed

14.5 square metres m2

Relax - In-room massage available

Internet – Free WiFi

Entertainment – LCD TV with pay-per-view films

Food & Drink – Mini fridge

Sleep

– Blackout drapes/curtains and bed sheets

Bathroom – Private bathroom, shower/bathtub combination, a toilet with electronic bidet and slippers

Practical – Desk

Comfort – Air conditioning, daily housekeeping and heating

Need to know – No cots (infant beds) or rollaway/extra beds available

Non-Smoking

New Building - Japanese Modern Twin Room, Non-smoking

Photos of New Building - Japanese Modern Twin Room, Non-smoking

Room amenities

225 sq ft

Sleeps 2

2 Large Single Beds

More details

Room information

Bed details

Sleeps

Max people: 2Max adults: 2Max children: 1

Room details

2 Large Single Beds

20.9 square metres m2

Relax - In-room massage available

Internet – Free WiFi

Entertainment – LCD TV with pay-per-view films

Food & Drink – Mini fridge

Sleep

– Blackout drapes/curtains and bed sheets

Bathroom – Private bathroom, shower/bathtub combination, a toilet with electronic bidet and slippers

Practical – Desk

Comfort – Air conditioning, daily housekeeping and heating

Need to know – No cots (infant beds) or rollaway/extra beds available

Non-Smoking

Economy Twin Room, Non Smoking

Photos of Economy Twin Room, Non Smoking

5/5 guest room rating

Room amenities

181 sq ft

Sleeps 2

2 Single Beds

More details

Room information

Bed details

Sleeps

Max people: 2Max adults: 20

Room details

2 Single Beds

16.8 square metres m2

Relax - In-room massage available

Internet – Free WiFi

Entertainment – LCD TV with pay-per-view films

Food & Drink – Mini fridge

Sleep

– Blackout drapes/curtains and bed sheets

Bathroom – Private bathroom, shower/bathtub combination, a toilet with electronic bidet and slippers

Practical – Desk

Comfort – Air conditioning, daily housekeeping and heating

Need to know – No cots (infant beds) or rollaway/extra beds available

Non-Smoking
Rating 5 - Excellent. 40 out of 77 reviews
Rating 4 - Good. 25 out of 77 reviews
Rating 3 - Okay. 9 out of 77 reviews
Rating 2 - Poor. 2 out of 77 reviews
Rating 1 - Terrible. 1 out of 77 reviews
4.4/5
Property conditions & facilities
Stayed 2 nights in Oct 2020
Liked: Cleanliness, staff & service, property conditions & facilities, room comfort
Stayed 3 nights in Dec 2019
Liked: Cleanliness, property conditions & facilities
Stayed 5 nights in Nov 2019
Liked: Cleanliness, staff & service, amenities, property conditions & facilities
Very close to metro station and lots of shops nearby.
Stayed 11 nights in Nov 2019
Liked: Cleanliness, staff & service, property conditions & facilities, room comfort
Wonderful hotel near all the Asakusa points of interest. The hotel room was small but beautifully appointed. The bathroom seemed brand new and the bed was comfortable. I would definitely stay here again
Stayed 1 night in Oct 2019
Stay in the know with the Expedia app
Get real-time notifications, view your trip details and access mobile-only deals.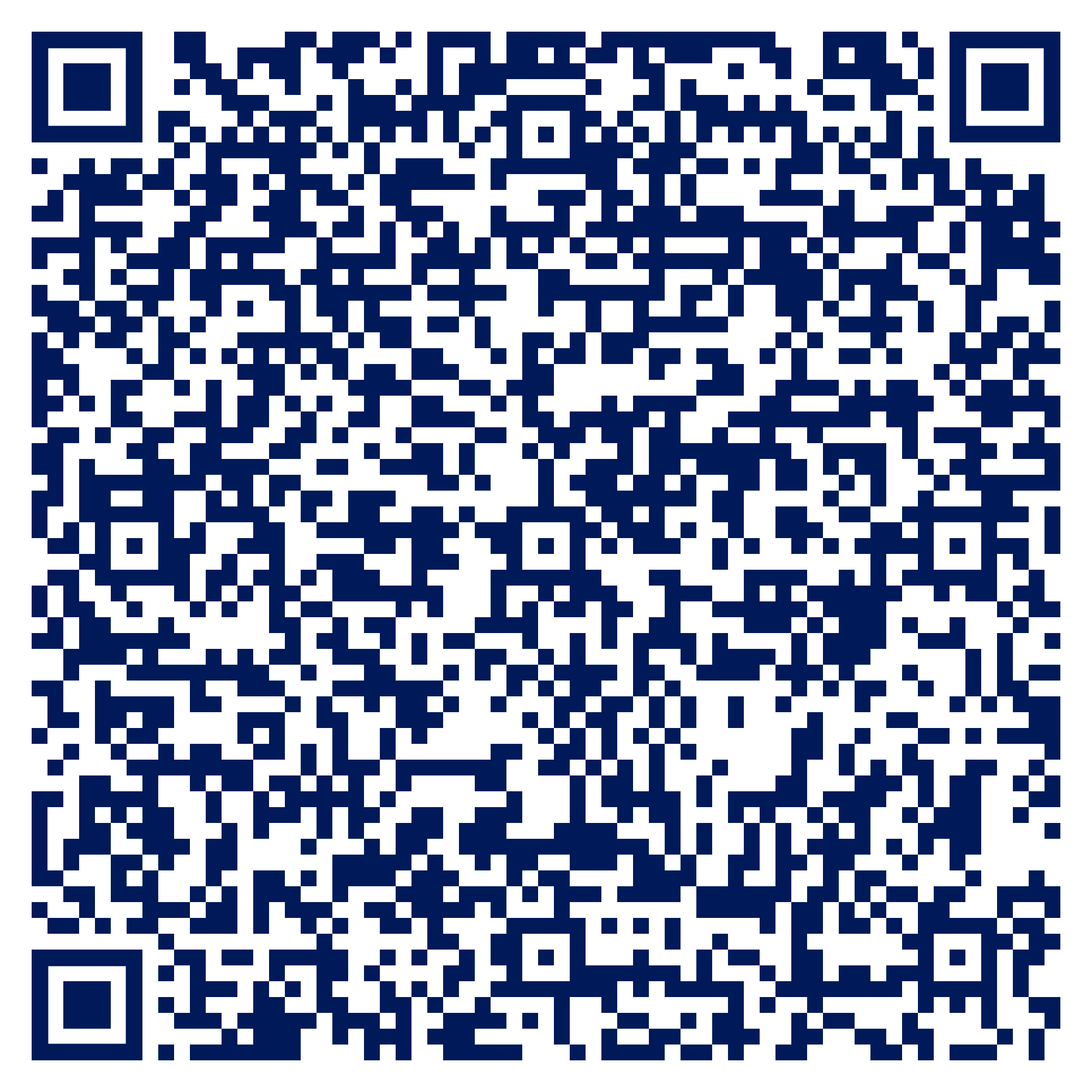 Scan the QR code