Overview of Electra Palace Thessaloniki
Choose dates to view prices
Premium Triple Room, Sea View

Photos of Premium Triple Room, Sea View

Room amenities

269 sq ft

Sea view

Sleeps 3

2 Single Beds and 1 Single Sofa Bed OR 1 Double Bed and 1 Single Sofa Bed

More details

Room information

Bed details

Sleeps

Max people: 3Max adults: 3Max children: 2

Room details

2 Single Beds and 1 Single Sofa Bed or 1 Double Bed and 1 Single Sofa Bed

25 square metres m2 soundproofed room, balcony with sea views

Entertainment – 43-inch Smart TV with satellite channels

Sleep

– Premium bedding, blackout drapes/curtains and bed sheets

Bathroom – Private bathroom, bathrobes and a shower with a rainfall showerhead

Practical – Laptop-compatible safe, laptop workspace and phone

Comfort

– Daily housekeeping and climate-controlled heating and air conditioning

Accessibility – Low-height plug sockets in bathroom, wheelchair-width doorways, roll-in shower, wheelchair accessible and bathroom emergency pull cord

Need to know – No rollaway/extra beds available

Smoking And Non-Smoking

Connecting/adjoining rooms can be requested, subject to availability

Superior Double Room, Sea View

Photos of Superior Double Room, Sea View

4.7/5 guest room rating

Room amenities

269 sq ft

Sea view

Sleeps 2

1 Queen Bed OR 2 Single Beds

More details

Room information

Bed details

Sleeps

Max people: 2Max adults: 2Max children: 1

Room details

1 Queen Bed or 2 Single Beds

25 square metres m2 room with sea views

Entertainment – 43-inch Smart TV with satellite channels

Sleep

– Premium bedding, blackout drapes/curtains and bed sheets

Bathroom – Private bathroom, bathrobes and a shower with a rainfall showerhead

Practical – Laptop-compatible safe, laptop workspace and phone; free rollaway/extra beds available on request

Comfort

– Daily housekeeping and climate-controlled heating and air conditioning

Accessibility – Low-height plug sockets in bathroom, wheelchair-width doorways, roll-in shower, wheelchair accessible and bathroom emergency pull cord

Smoking And Non-Smoking

Connecting/adjoining rooms can be requested, subject to availability

Classic Double or Twin Room (Internal View)

Photos of Classic Double or Twin Room (Internal View)

3.9/5 guest room rating

Room amenities

248 sq ft

Sleeps 2

1 Queen Bed OR 2 Single Beds

More details

Room information

Bed details

Sleeps

Max people: 2Max adults: 2Max children: 1

Room details

1 Queen Bed or 2 Single Beds

23 square metres m2

Entertainment – 43-inch Smart TV with satellite channels

Sleep

– Premium bedding, blackout drapes/curtains and bed sheets

Bathroom – Private bathroom, bathrobes and a shower with a rainfall showerhead

Practical – Access to in-room child care, laptop-compatible safe and laptop workspace; free rollaway/extra beds available on request

Comfort

– Daily housekeeping and climate-controlled heating and air conditioning

Accessibility – Low-height plug sockets in bathroom, wheelchair-width doorways, roll-in shower, wheelchair accessible and bathroom emergency pull cord

Smoking And Non-Smoking

Connecting/adjoining rooms can be requested, subject to availability

Executive Double Room, Sea View

Photos of Executive Double Room, Sea View

4.5/5 guest room rating

Room amenities

291 sq ft

Sea view

Sleeps 2

1 Queen Bed OR 2 Single Beds

More details

Room information

Bed details

Sleeps

Max people: 2Max adults: 2Max children: 1

Room details

1 Queen Bed or 2 Single Beds

27 square metres m2 soundproofed room, balcony with sea views

Entertainment – 43-inch Smart TV with satellite channels

Sleep

– Premium bedding, blackout drapes/curtains and bed sheets

Bathroom – Private bathroom, bathrobes and a shower with a rainfall showerhead

Practical – Laptop-compatible safe, laptop workspace and phone; free rollaway/extra beds available on request

Comfort

– Daily housekeeping and climate-controlled heating and air conditioning

Accessibility – Low-height plug sockets in bathroom, wheelchair-width doorways, roll-in shower, wheelchair accessible and bathroom emergency pull cord

Smoking And Non-Smoking

Connecting/adjoining rooms can be requested, subject to availability

Superior Double or Twin Room, Partial Sea View

Photos of Superior Double or Twin Room, Partial Sea View

Room amenities

269 sq ft

Partial sea view

Sleeps 2

1 Queen Bed OR 2 Single Beds

More details

Room information

Bed details

Sleeps

Max people: 2Max adults: 2Max children: 1

Room details

1 Queen Bed or 2 Single Beds

25 square metres m2 room with partial sea views

Entertainment – 43-inch Smart TV with satellite channels

Sleep

– Premium bedding, blackout drapes/curtains and bed sheets

Bathroom – Private bathroom, bathrobes and a shower with a rainfall showerhead

Practical – Laptop-compatible safe, laptop workspace and phone; free rollaway/extra beds available on request

Comfort

– Daily housekeeping and climate-controlled heating and air conditioning

Accessibility – Low-height plug sockets in bathroom, wheelchair-width doorways, roll-in shower, wheelchair accessible and bathroom emergency pull cord

Smoking And Non-Smoking

Connecting/adjoining rooms can be requested, subject to availability

Superior Triple Room, Sea View

Photos of Superior Triple Room, Sea View

4.3/5 guest room rating

Room amenities

291 sq ft

Sea view

Sleeps 3

2 Single Beds and 1 Single Sofa Bed

More details

Room information

Bed details

Sleeps

Max people: 3Max adults: 3Max children: 2

Room details

2 Single Beds and 1 Single Sofa Bed

27 square metres m2 room with sea views

Entertainment – 43-inch Smart TV with satellite channels

Sleep

– Premium bedding, blackout drapes/curtains and bed sheets

Bathroom – Private bathroom, bathrobes and a shower with a rainfall showerhead

Practical – Laptop-compatible safe, laptop workspace and phone

Comfort

– Daily housekeeping and climate-controlled heating and air conditioning

Accessibility – Low-height plug sockets in bathroom, wheelchair-width doorways, roll-in shower, wheelchair accessible and bathroom emergency pull cord

Need to know – No rollaway/extra beds available

Smoking And Non-Smoking

Connecting/adjoining rooms can be requested, subject to availability

Premium Double or Twin Room, Partial Sea View

Photos of Premium Double or Twin Room, Partial Sea View

Room amenities

269 sq ft

Partial sea view

Sleeps 2

1 Queen Bed OR 2 Single Beds

More details

Room information

Bed details

Sleeps

Max people: 2Max adults: 2Max children: 1

Room details

1 Queen Bed or 2 Single Beds

25 square metres m2 soundproofed room, balcony with partial sea views

Entertainment – 43-inch Smart TV with satellite channels

Sleep

– Premium bedding, blackout drapes/curtains and bed sheets

Bathroom – Private bathroom, bathrobes and a shower with a rainfall showerhead

Practical – Access to in-room child care, laptop-compatible safe and laptop workspace; free rollaway/extra beds available on request

Comfort

– Daily housekeeping and climate-controlled heating and air conditioning

Accessibility – Low-height plug sockets in bathroom, wheelchair-width doorways, roll-in shower, wheelchair accessible and bathroom emergency pull cord

Smoking And Non-Smoking

Connecting/adjoining rooms can be requested, subject to availability

Premium Room, Sea View

Photos of Premium Room, Sea View

4.5/5 guest room rating

Room amenities

269 sq ft

City view

Sleeps 2

1 Queen Bed OR 2 Single Beds

More details

Room information

Bed details

Sleeps

Max people: 2Max adults: 2Max children: 1

Room details

1 Queen Bed or 2 Single Beds

25 square metres m2 soundproofed room, balcony with sea and city views

Entertainment – 43-inch Smart TV with satellite channels

Sleep

– Premium bedding, blackout drapes/curtains and bed sheets

Bathroom – Private bathroom, bathrobes and a shower with a rainfall showerhead

Practical – Laptop-compatible safe, laptop workspace and phone; free rollaway/extra beds available on request

Comfort

– Daily housekeeping and climate-controlled heating and air conditioning

Accessibility – Low-height plug sockets in bathroom, wheelchair-width doorways, roll-in shower, wheelchair accessible and bathroom emergency pull cord

Smoking And Non-Smoking

Connecting/adjoining rooms can be requested, subject to availability

Junior Suite, Sea View

Photos of Junior Suite, Sea View

3.8/5 guest room rating

Room amenities

431 sq ft

Sea view

Sleeps 2

1 Queen Bed OR 2 Single Beds

More details

Room information

Bed details

Sleeps

Max people: 2Max adults: 2Max children: 1

Room details

1 Queen Bed or 2 Single Beds

40 square metres m2 soundproofed room, balcony with sea views

Entertainment – 43-inch Smart TV with satellite channels

Sleep

– Premium bedding, blackout drapes/curtains and bed sheets

Bathroom – Private bathroom, bathrobes and a shower with a rainfall showerhead

Practical – Laptop-compatible safe, laptop workspace and phone

Comfort

– Daily housekeeping and climate-controlled heating and air conditioning

Accessibility – Low-height plug sockets in bathroom, wheelchair-width doorways, roll-in shower, wheelchair accessible and bathroom emergency pull cord

Need to know – No rollaway/extra beds available

Smoking And Non-Smoking

Connecting/adjoining rooms can be requested, subject to availability

Executive Triple Room, Sea View

Photos of Executive Triple Room, Sea View

Room amenities

344 sq ft

Sea view

Sleeps 3

2 Single Beds and 1 Single Sofa Bed OR 1 Double Bed and 1 Single Sofa Bed

More details

Room information

Bed details

Sleeps

Max people: 3Max adults: 3Max children: 2

Room details

2 Single Beds and 1 Single Sofa Bed or 1 Double Bed and 1 Single Sofa Bed

32 square metres m2 room with sea views

Entertainment – 43-inch Smart TV with satellite channels

Sleep

– Premium bedding, blackout drapes/curtains and bed sheets

Bathroom – Private bathroom, bathrobes and a shower with a rainfall showerhead

Practical – Laptop-compatible safe, laptop workspace and phone

Comfort

– Daily housekeeping and climate-controlled heating and air conditioning

Accessibility – Low-height plug sockets in bathroom, wheelchair-width doorways, roll-in shower, wheelchair accessible and bathroom emergency pull cord

Need to know – No rollaway/extra beds available

Smoking And Non-Smoking

Connecting/adjoining rooms can be requested, subject to availability

Classic Triple Room (Internal View)

Photos of Classic Triple Room (Internal View)

4.5/5 guest room rating

Room amenities

291 sq ft

Sleeps 3

2 Single Beds and 1 Single Sofa Bed

More details

Room information

Bed details

Sleeps

Max people: 3Max adults: 3Max children: 2

Room details

2 Single Beds and 1 Single Sofa Bed

27 square metres m2

Entertainment – 43-inch Smart TV with satellite channels

Sleep

– Premium bedding, blackout drapes/curtains and bed sheets

Bathroom – Private bathroom, bathrobes and a shower with a rainfall showerhead

Practical – Access to in-room child care, laptop-compatible safe and laptop workspace

Comfort

– Daily housekeeping and climate-controlled heating and air conditioning

Accessibility – Low-height plug sockets in bathroom, wheelchair-width doorways, roll-in shower, wheelchair accessible and bathroom emergency pull cord

Need to know – No rollaway/extra beds available

Smoking And Non-Smoking

Connecting/adjoining rooms can be requested, subject to availability

Superior Triple Room, Partial Sea View

Photos of Superior Triple Room, Partial Sea View

Room amenities

269 sq ft

Partial sea view

Sleeps 3

2 Single Beds and 1 Single Sofa Bed

More details

Room information

Bed details

Sleeps

Max people: 3Max adults: 3Max children: 2

Room details

2 Single Beds and 1 Single Sofa Bed

25 square metres m2 room with partial sea views

Entertainment – 43-inch Smart TV with satellite channels

Sleep

– Premium bedding, blackout drapes/curtains and bed sheets

Bathroom – Private bathroom, bathrobes and a shower with a rainfall showerhead

Practical – Laptop-compatible safe, laptop workspace and phone

Comfort

– Daily housekeeping and climate-controlled heating and air conditioning

Accessibility – Low-height plug sockets in bathroom, wheelchair-width doorways, roll-in shower, wheelchair accessible and bathroom emergency pull cord

Need to know – No rollaway/extra beds available

Smoking And Non-Smoking

Connecting/adjoining rooms can be requested, subject to availability

Executive Room, Partial Sea View

Photos of Executive Room, Partial Sea View

Room amenities

291 sq ft

Partial sea view

Sleeps 2

1 Double Bed OR 2 Single Beds

More details

Room information

Bed details

Sleeps

Max people: 2Max adults: 2Max children: 1

Room details

1 Double Bed or 2 Single Beds

27 square metres m2 soundproofed room, balcony with partial sea views

Entertainment – 43-inch Smart TV with satellite channels

Sleep

– Premium bedding, blackout drapes/curtains and bed sheets

Bathroom – Private bathroom, bathrobes and a shower with a rainfall showerhead

Practical – Laptop-compatible safe, laptop workspace and phone

Comfort

– Daily housekeeping and climate-controlled heating and air conditioning

Accessibility – Low-height plug sockets in bathroom, wheelchair-width doorways, roll-in shower, wheelchair accessible and bathroom emergency pull cord

Need to know – No rollaway/extra beds available

Smoking And Non-Smoking

Connecting/adjoining rooms can be requested, subject to availability

Executive Suite

Photos of Executive Suite

Room amenities

700 sq ft

Sea view

Sleeps 2

1 Double Bed

More details

Room information

Bed details

Sleeps

Max people: 2Max adults: 2Max children: 1

Room details

1 Double Bed

65 square metres m2 soundproofed room, balcony with sea views

Layout – bedrooms

Entertainment – 43-inch Smart TV with satellite channels

Sleep

– Premium bedding, blackout drapes/curtains and bed sheets

Bathroom – Private bathroom, bathrobes and a shower with a rainfall showerhead

Practical – Laptop-compatible safe, laptop workspace and phone

Comfort

– Daily housekeeping and climate-controlled heating and air conditioning

Accessibility – Low-height plug sockets in bathroom, wheelchair-width doorways, roll-in shower, wheelchair accessible and bathroom emergency pull cord

Need to know – No rollaway/extra beds available

Smoking And Non-Smoking

Connecting/adjoining rooms can be requested, subject to availability

Superior Suite

5/5 guest room rating

Room amenities

484 sq ft

Sea view

Sleeps 2

1 Double Bed

More details

Room information

Bed details

Sleeps

Max people: 2Max adults: 2Max children: 1

Room details

1 Double Bed

45 square metres m2 soundproofed room, balcony with sea views

Entertainment – 43-inch Smart TV with satellite channels

Sleep

– Premium bedding, blackout drapes/curtains and bed sheets

Bathroom – Private bathroom, bathrobes and a shower with a rainfall showerhead

Practical – Laptop-compatible safe, laptop workspace and phone

Comfort

– Daily housekeeping and climate-controlled heating and air conditioning

Accessibility – Low-height plug sockets in bathroom, wheelchair-width doorways, roll-in shower, wheelchair accessible and bathroom emergency pull cord

Need to know – No rollaway/extra beds available

Smoking And Non-Smoking

Connecting/adjoining rooms can be requested, subject to availability

Premium Triple Room, Partial Sea View

Photos of Premium Triple Room, Partial Sea View

Room amenities

269 sq ft

Partial sea view

Sleeps 3

2 Single Beds and 1 Single Sofa Bed

More details

Room information

Bed details

Sleeps

Max people: 3Max adults: 3Max children: 2

Room details

2 Single Beds and 1 Single Sofa Bed

25 square metres m2 soundproofed room, balcony with partial sea views

Entertainment – 43-inch Smart TV with satellite channels

Sleep

– Premium bedding, blackout drapes/curtains and bed sheets

Bathroom – Private bathroom, bathrobes and a shower with a rainfall showerhead

Practical – Laptop-compatible safe, laptop workspace and phone

Comfort

– Daily housekeeping and climate-controlled heating and air conditioning

Accessibility – Low-height plug sockets in bathroom, wheelchair-width doorways, roll-in shower, wheelchair accessible and bathroom emergency pull cord

Need to know – No rollaway/extra beds available

Smoking And Non-Smoking

Connecting/adjoining rooms can be requested, subject to availability

Family Room, Connecting Rooms

Photos of Family Room, Connecting Rooms

Room amenities

538 sq ft

Sleeps 4

1 Double Bed and 2 Single Beds

More details

Room information

Bed details

Sleeps

Max people: 4Max adults: 4Max children: 3

Room details

1 Double Bed and 2 Single Beds

50 square metres m2

Entertainment – 43-inch Smart TV with satellite channels

Sleep

– Premium bedding, blackout drapes/curtains and bed sheets

Bathroom – Private bathroom, bathrobes and a shower with a rainfall showerhead

Practical – Laptop-compatible safe, laptop workspace and phone

Comfort

– Daily housekeeping and climate-controlled heating and air conditioning

Accessibility – Low-height plug sockets in bathroom, wheelchair-width doorways, roll-in shower, wheelchair accessible and bathroom emergency pull cord

Need to know – No rollaway/extra beds available

Smoking And Non-Smoking

Connecting/adjoining rooms can be requested, subject to availability
Rating 5 - Excellent. 571 out of 973 reviews
Rating 4 - Good. 302 out of 973 reviews
Rating 3 - Okay. 70 out of 973 reviews
Rating 2 - Poor. 23 out of 973 reviews
Rating 1 - Terrible. 7 out of 973 reviews
4.3/5
Property conditions & facilities
Liked: Cleanliness, staff & service, amenities, property conditions & facilities
Stayed 2 nights in Jan 2021
Stayed 3 nights in Dec 2020
Liked: Cleanliness, staff & service, property conditions & facilities
Very elegant old property that has been remodeled beautifully
Stayed 1 night in Dec 2020
Liked: Cleanliness, staff & service, property conditions & facilities, room comfort
Go there if you are able
All the staff were helpful and keeping guests safe was their priority. It's in a fab position overlooking the square and the sea. Would recommend it highly.
Stayed 1 night in Oct 2020
Liked: Cleanliness, staff & service, property conditions & facilities, room comfort
Marvellous staff and clean room
Stayed 3 nights in Oct 2020
Stay in the know with the Expedia app
Get real-time notifications, view your trip details and access mobile-only deals.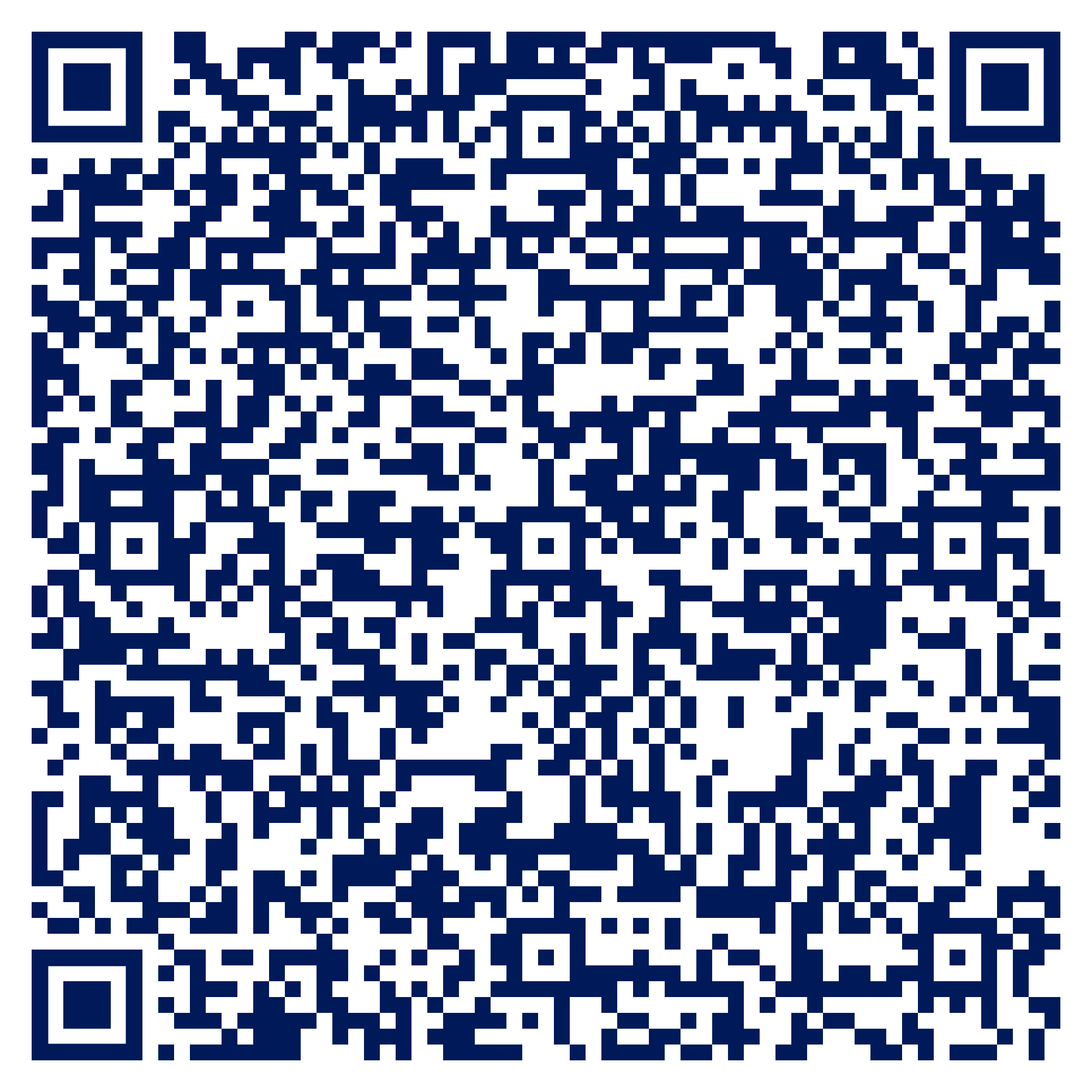 Scan the QR code