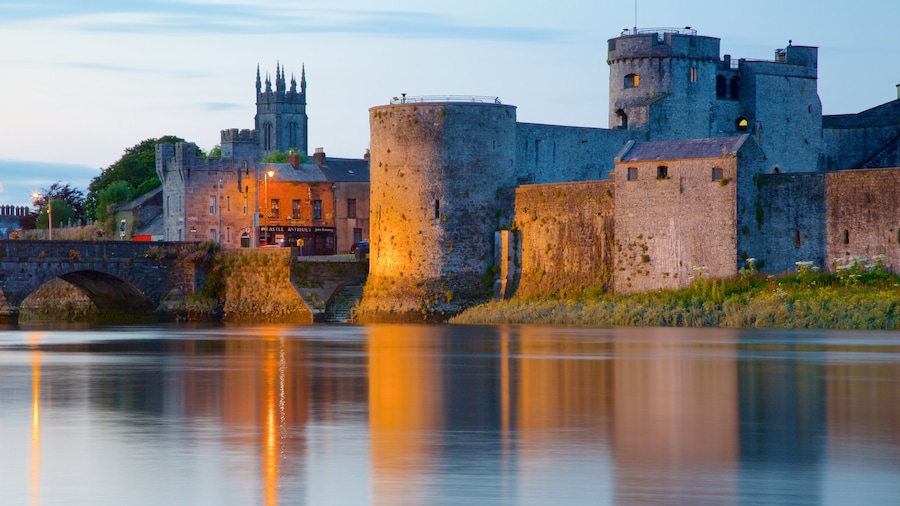 Everything you need to know about Sixt car hire in Ireland
Where are the pick-up locations for Sixt in Ireland?
In Ireland, you can find the pick-up locations for hire cars from Sixt in the main cities, popular areas and at the airports.
How do I get the best deals from Sixt in Ireland?
Find savings on Sixt car hire in Ireland on Expedia.co.uk by first choosing your pick-up and drop-off locations and dates. Then, filter your search results by car type, daily price and other specifications for the best deal.
What car types does Sixt offer in Ireland?
Check out the massive stock of hire cars from Sixt in Ireland by first selecting your pick-up and drop-off locations. The search results list several car types for every type of budget—from luxury to full-size to economy—and trip.
What are the benefits of hiring a car from Sixt in Ireland on Expedia.co.uk?
You'll find great deals on Expedia.co.uk for Sixt which offers exceptional service, car types for all budgets and convenient locations. To compare care hire companies, you can check our offers for car hire in Ireland—all at incredible prices.
How can I cancel my hire car?
Cancelling your Pay-at-pick-up hire car is easy with Expedia.co.uk. Sign in to your account and select "Find itinerary". Under "Manage Booking", click "Cancel Reservation". Check your itinerary to see if your prepaid booking is refundable.
Why should I hire a car with Expedia.co.uk?
Book all your travel in one place with Expedia.co.uk. Find the best car hire company or hotel in Ireland at amazing prices. Plus, earn rewards with every booking. Bundle your travel together by booking a holiday package in Ireland and save more.
Sixt Ireland Car Hire Deals
Sixt car hire Ireland has the right car class for your specific needs. If you're a family travelling, Sixt has a wide range of SUV and Minivan deals to choose from. For our business travelers who are trying to put their best foot forward, Sixt in Ireland has discounts on luxury rentals and sports cars. Whatever your need may be, Sixt Car Hire has the car class you need at a price anyone can afford
Sixt Rental Car in Ireland
Sixt Car Rental in Ireland makes it possible to book with the car hire company you like at a price point that you love. Expedia has worked hard to bring you Sixt Car Rental Ireland discounts on all the makes, models, and car classes you can think of. Have a look at some of the top deals we've found on Sixt Ireland car rentals further down the page. Don't wait to rent your Ireland Sixt car because there is plenty to see throughout the country. Book today and start planning the fun parts of your trip instead. Trust us, you'll need a car in order to check out all the points of interest and different types of activity Ireland has to offer. We're also here to help you score a great rate on one of the Ireland hotels available. After all, you'll need somewhere to park your Sixt rent a car while in Ireland! So, what are you waiting for? Reserve your Sixt car hire in Ireland today!