Overview of Hampton Inn & Suites Venice Bayside South Sarasota
Choose dates to view prices
Suite (2 Queen Beds with Sofa bed)

Photos of Suite (2 Queen Beds with Sofa bed)

4.8/5 guest room rating

Room amenities

700 sq ft

Sleeps 7

2 Queen Beds and 1 Large Single Sofa Bed

More details

Room information

Bed details

Sleeps

Max people: 7Max adults: 7Max children: 6

Room details

2 Queen Beds and 1 Large Single Sofa Bed

65 square metres m2

Layout – Bedroom, living room and sitting area

Internet – Free WiFi and wired Internet access

Entertainment – Premium channels

Food & Drink – Kitchen with fridge, microwave, dishwasher and cookware/dishes/utensils

Sleep

– Premium bedding, blackout drapes/curtains and bed sheets

Bathroom – Private bathroom, deep-soaking bathtub

Practical – Free local calls, twin sofa bed and free weekday newspaper

Comfort – Air conditioning and daily housekeeping

Non-Smoking

Connecting/adjoining rooms can be requested, subject to availability

Suite, 1 King Bed with Sofa bed

Photos of Suite, 1 King Bed with Sofa bed

4.7/5 guest room rating

Room amenities

700 sq ft

Sleeps 5

1 King Bed and 1 Single Sofa Bed

More details

Room information

Bed details

Sleeps

Max people: 5Max adults: 5Max children: 4

Room details

1 King Bed and 1 Single Sofa Bed

65 square metres m2

Layout – Bedroom and sitting area

Internet – Free WiFi and wired Internet access

Entertainment – Premium channels

Food & Drink – Kitchen with fridge, microwave, dishwasher and cookware/dishes/utensils

Sleep

– Premium bedding, blackout drapes/curtains and bed sheets

Bathroom – Private bathroom, deep-soaking bathtub

Practical – Free local calls, twin sofa bed and free weekday newspaper

Comfort – Air conditioning and daily housekeeping

Non-Smoking

Connecting/adjoining rooms can be requested, subject to availability

Suite, 1 King Bed with Sofa bed, Accessible, Non Smoking

Photos of Suite, 1 King Bed with Sofa bed, Accessible, Non Smoking

4.2/5 guest room rating

Room amenities

700 sq ft

Sleeps 3

1 King Bed and 1 Single Sofa Bed

More details

Room information

Bed details

Sleeps

Max people: 3Max adults: 3Max children: 2

Room details

1 King Bed and 1 Single Sofa Bed

65 square metres m2

Layout – Bedroom, living room and sitting area

Internet – Free WiFi and wired Internet access

Entertainment – Premium channels

Food & Drink – Fridge, microwave, coffee/tea maker and room service (limited hours)

Sleep

– Premium bedding, blackout drapes/curtains and bed sheets

Bathroom – Private bathroom, deep-soaking bathtub

Practical – Free local calls, twin sofa bed and free weekday newspaper

Comfort – Air conditioning and daily housekeeping

Accessibility – Wheelchair accessible

Non-Smoking

Connecting/adjoining rooms can be requested, subject to availability

Room, 1 King Bed, Accessible, Non Smoking

Photos of Room, 1 King Bed, Accessible, Non Smoking

3.9/5 guest room rating

Room amenities

355 sq ft

Sleeps 2

1 King Bed

More details

Room information

Bed details

Sleeps

Max people: 2Max adults: 2Max children: 1

Room details

1 King Bed

33 square metres m2

Internet – Free WiFi and wired Internet access

Entertainment – Premium channels

Food & Drink – Fridge, microwave, coffee/tea maker and room service (limited hours)

Sleep

– Premium bedding, blackout drapes/curtains and bed sheets

Bathroom – Private bathroom, deep-soaking bathtub

Practical – Free weekday newspaper, iron/ironing board and desk

Comfort – Air conditioning and daily housekeeping

Accessibility – Wheelchair accessible

Non-Smoking

Connecting/adjoining rooms can be requested, subject to availability

Room, 1 King Bed, Non Smoking

Photos of Room, 1 King Bed, Non Smoking

Room amenities

355 sq ft

Sleeps 4

1 King Bed

More details

Room information

Bed details

Sleeps

Max people: 4Max adults: 4Max children: 3

Room details

1 King Bed

33 square metres m2

Internet – Free WiFi and wired Internet access

Entertainment – Premium channels

Food & Drink – Fridge, microwave, coffee/tea maker and room service (limited hours)

Sleep

– Premium bedding, blackout drapes/curtains and bed sheets

Bathroom – Private bathroom, deep-soaking bathtub

Practical – Free weekday newspaper, iron/ironing board and desk

Comfort – Air conditioning and daily housekeeping

Non-Smoking

Connecting/adjoining rooms can be requested, subject to availability

Standard Room, 2 Queen Beds

Photos of Standard Room, 2 Queen Beds

4.4/5 guest room rating

Room amenities

355 sq ft

Sleeps 5

2 Queen Beds

More details

Room information

Bed details

Sleeps

Max people: 5Max adults: 5Max children: 4

Room details

2 Queen Beds

33 square metres m2

Internet – Free WiFi and wired Internet access

Entertainment – Premium channels

Food & Drink – Fridge, microwave, coffee/tea maker and room service (limited hours)

Sleep

– Premium bedding, blackout drapes/curtains and bed sheets

Bathroom – Private bathroom, deep-soaking bathtub

Practical – Free weekday newspaper, iron/ironing board and desk

Comfort – Air conditioning and daily housekeeping

Non-Smoking

Connecting/adjoining rooms can be requested, subject to availability

Standard Room, 1 King Bed

Photos of Standard Room, 1 King Bed

4.3/5 guest room rating

Room amenities

350 sq ft

Sleeps 3

1 King Bed

More details

Room information

Bed details

Sleeps

Max people: 3Max adults: 3Max children: 2

Room details

1 King Bed

33 square metres m2

Internet – Free WiFi and wired Internet access

Entertainment – Premium channels

Food & Drink – Fridge, microwave, coffee/tea maker and room service (limited hours)

Sleep

– Premium bedding, blackout drapes/curtains and bed sheets

Bathroom – Private bathroom, deep-soaking bathtub

Practical – Free weekday newspaper, iron/ironing board and desk

Comfort – Air conditioning and daily housekeeping

Non-Smoking

Connecting/adjoining rooms can be requested, subject to availability

Room, 1 King Bed, Accessible, Non Smoking

Photos of Room, 1 King Bed, Accessible, Non Smoking

4.6/5 guest room rating

Room amenities

355 sq ft

Sleeps 2

1 King Bed

More details

Room information

Bed details

Sleeps

Max people: 2Max adults: 2Max children: 1

Room details

1 King Bed

33 square metres m2

Internet – Free WiFi and wired Internet access

Entertainment – Premium channels

Food & Drink – Fridge, microwave, coffee/tea maker and room service (limited hours)

Sleep

– Premium bedding, blackout drapes/curtains and bed sheets

Bathroom – Private bathroom, deep-soaking bathtub

Practical – Free weekday newspaper, iron/ironing board and desk

Comfort – Air conditioning and daily housekeeping

Accessibility – Wheelchair accessible

Non-Smoking

Connecting/adjoining rooms can be requested, subject to availability

Suite, 1 Queen Bed, Accessible, Non Smoking

Photos of Suite, 1 Queen Bed, Accessible, Non Smoking

Room amenities

700 sq ft

Sleeps 4

1 Queen Bed

More details

Room information

Bed details

Sleeps

Max people: 4Max adults: 4Max children: 3

Room details

1 Queen Bed

65 square metres m2

Layout – Bedroom, living room and sitting area

Internet – Free WiFi and wired Internet access

Entertainment – Premium channels

Food & Drink – Fridge, microwave, coffee/tea maker and room service (limited hours)

Sleep

– Premium bedding, blackout drapes/curtains and bed sheets

Bathroom – Private bathroom, deep-soaking bathtub

Practical – Free weekday newspaper, iron/ironing board and desk

Comfort – Air conditioning and daily housekeeping

Accessibility – Wheelchair accessible

Non-Smoking

Connecting/adjoining rooms can be requested, subject to availability

Suite, 1 King Bed with Sofa bed, Accessible, Non Smoking

Photos of Suite, 1 King Bed with Sofa bed, Accessible, Non Smoking

5/5 guest room rating

Room amenities

700 sq ft

Sleeps 3

1 King Bed and 1 Single Sofa Bed

More details

Room information

Bed details

Sleeps

Max people: 3Max adults: 3Max children: 2

Room details

1 King Bed and 1 Single Sofa Bed

65 square metres m2

Layout – Bedroom, living room and sitting area

Internet – Free WiFi and wired Internet access

Entertainment – Premium channels

Food & Drink – Fridge, microwave, coffee/tea maker and room service (limited hours)

Sleep

– Premium bedding, blackout drapes/curtains and bed sheets

Bathroom – Private bathroom, deep-soaking bathtub

Practical – Free local calls, twin sofa bed and free weekday newspaper

Comfort – Air conditioning and daily housekeeping

Accessibility – Wheelchair accessible

Non-Smoking

Connecting/adjoining rooms can be requested, subject to availability
Rating 5 - Excellent. 549 out of 989 reviews
Rating 4 - Good. 300 out of 989 reviews
Rating 3 - Okay. 84 out of 989 reviews
Rating 2 - Poor. 37 out of 989 reviews
Rating 1 - Terrible. 19 out of 989 reviews
4.3/5
Property conditions & facilities
Liked: Staff & service, amenities, property conditions & facilities
Stayed 1 night in Feb 2021
Travelled with family, Travelled with family and small children
Disliked: Cleanliness, staff & service, amenities, property conditions & facilities
I am not sure where to start. Simply this hotel should not have over 4 stars review. It was NOT clean, it was smelly, it was dirty. Staff was not very pleasant, the only person that was nice was a girl from the front desk who was helpful each time I had a question (girl with glasses, kudos to you, you rock). I asked the maintenance person to replace a bulb from a bathroom, it was never replaced. During these uncertain times I was expecting a bit more. There was mold, the pull out couch had urine spots and it was not comfortable at all. Sadly I have to say Expedia should be ashamed to list this as over 4 star hotel. How can I even trust your reviews for anything else Expedia!!. I have to say I will not stay there any time soon . Falls advertised, overrated, overpriced. Yaks!
Stayed 5 nights in Feb 2021
It was clean but a bit dated. Beds were comfortable but the sofa bed was extremely uncomfortable. Needs a little updating.
Stayed 2 nights in Feb 2021
Stayed 14 nights in Jan 2021
Liked: Cleanliness, staff & service, amenities, property conditions & facilities
Nestled back in from the road this is a nice property to stay at.
Stayed 2 nights in Dec 2020
Stay in the know with the Expedia app
Get real-time notifications, view your trip details and access mobile-only deals.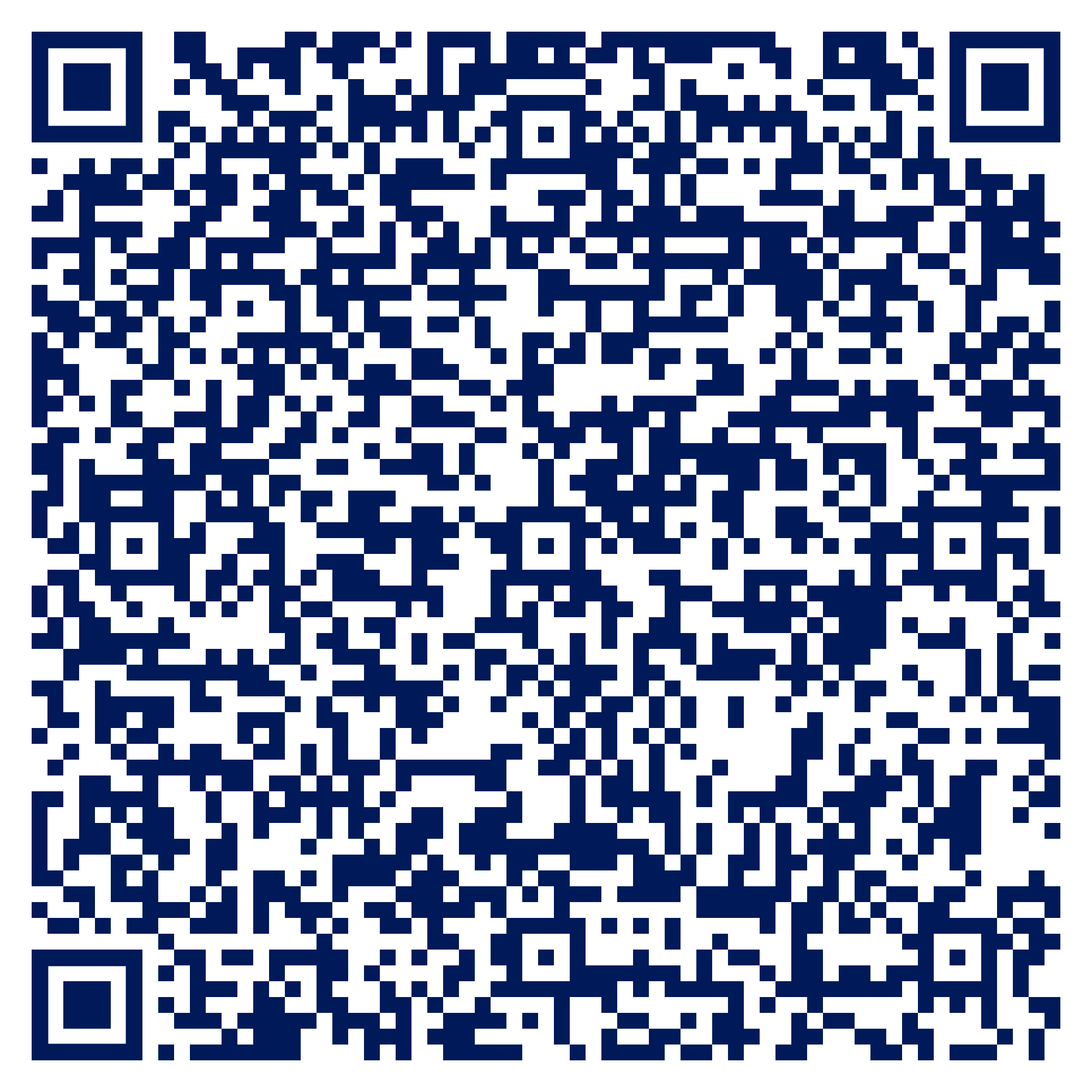 Scan the QR code