Overview of Tru by Hilton Ocean City Bayside
Choose dates to view prices
Room, 2 Queen Beds, Accessible (Mobility & Hearing, Roll-In Shower)

Photos of Room, 2 Queen Beds, Accessible (Mobility & Hearing, Roll-In Shower)

5/5 guest room rating

Room amenities

355 sq ft

Sleeps 4

2 Queen Beds

More details

Room information

Bed details

Sleeps

Max people: 4Max adults: 4Max children: 3

Room details

2 Queen Beds

33 square metres m2, located on the ground floor

Internet – Free WiFi

Entertainment – 49-inch LCD TV with premium channels

Food & Drink – Mini fridge

Sleep

– Blackout drapes/curtains and bed sheets

Bathroom – Private bathroom, shower, free toiletries and a hairdryer

Practical – Free weekday newspaper, iron/ironing board and laptop workspace

Comfort – Climate-controlled air conditioning

Accessibility – Wheelchair accessible, wheelchair-width doorways and roll-in shower

Need to know – Housekeeping on request, toothbrush and toothpaste not available, no cots (infant beds) or rollaway/extra beds available

Non-Smoking

Room, 1 King Bed, Accessible (Mobility & Hearing, Bathtub)

Photos of Room, 1 King Bed, Accessible (Mobility & Hearing, Bathtub)

Room amenities

220 sq ft

Water view

Sleeps 2

1 King Bed

More details

Room information

Bed details

Sleeps

Max people: 2Max adults: 2Max children: 1

Room details

1 King Bed

20 square metres m2 room with water views

Internet – Free WiFi

Entertainment – 49-inch LCD TV with premium channels

Food & Drink – Mini fridge

Sleep

– Blackout drapes/curtains and bed sheets

Bathroom – Private bathroom, shower/bathtub combination, free toiletries and a hairdryer

Practical – Free weekday newspaper, iron/ironing board and laptop workspace

Comfort – Climate-controlled air conditioning

Accessibility – Wheelchair accessible, wheelchair-width doorways and accessible bath

Need to know – Housekeeping on request, toothbrush and toothpaste not available, no cots (infant beds) or rollaway/extra beds available

Non-Smoking

Room, 2 Queen Beds, Accessible, Bathtub (Mobility & Hearing)

Photos of Room, 2 Queen Beds, Accessible, Bathtub (Mobility & Hearing)

5/5 guest room rating

Room amenities

356 sq ft

Sleeps 4

2 Queen Beds

More details

Room information

Bed details

Sleeps

Max people: 4Max adults: 4Max children: 3

Room details

2 Queen Beds

33 square metres m2

Internet – Free WiFi

Entertainment – 49-inch LCD TV with premium channels

Food & Drink – Mini fridge

Sleep

– Blackout drapes/curtains and bed sheets

Bathroom – Private bathroom, shower/bathtub combination, free toiletries and a hairdryer

Practical – Free weekday newspaper, iron/ironing board and laptop workspace

Comfort – Climate-controlled air conditioning

Accessibility – Wheelchair-width doorways and wheelchair accessible

Need to know – Housekeeping on request, toothbrush and toothpaste not available, no cots (infant beds) or rollaway/extra beds available

Non-Smoking

Room, 2 Queen Beds, Accessible (Hearing)

Photos of Room, 2 Queen Beds, Accessible (Hearing)

Room amenities

356 sq ft

Water view

Sleeps 4

2 Queen Beds

More details

Room information

Bed details

Sleeps

Max people: 4Max adults: 4Max children: 3

Room details

2 Queen Beds

33 square metres m2 room with water views

Internet – Free WiFi

Entertainment – 49-inch LCD TV with premium channels

Food & Drink – Mini fridge

Sleep

– Blackout drapes/curtains and bed sheets

Bathroom – Private bathroom, shower, free toiletries and a hairdryer

Practical – Free weekday newspaper, iron/ironing board and laptop workspace

Comfort – Climate-controlled air conditioning

Need to know – Housekeeping on request, toothbrush and toothpaste not available, no cots (infant beds) or rollaway/extra beds available

Non-Smoking

Room, 2 Queen Beds, Accessible (Hearing)

Photos of Room, 2 Queen Beds, Accessible (Hearing)

4.4/5 guest room rating

Room amenities

356 sq ft

Sleeps 4

2 Queen Beds

More details

Room information

Bed details

Sleeps

Max people: 4Max adults: 4Max children: 3

Room details

2 Queen Beds

33 square metres m2

Internet – Free WiFi

Entertainment – 49-inch LCD TV with premium channels

Food & Drink – Mini fridge

Sleep

– Blackout drapes/curtains and bed sheets

Bathroom – Private bathroom, shower, free toiletries and a hairdryer

Practical – Free weekday newspaper, iron/ironing board and laptop workspace

Comfort – Climate-controlled air conditioning

Need to know – Housekeeping on request, toothbrush and toothpaste not available, no cots (infant beds) or rollaway/extra beds available

Non-Smoking

Room, 2 Queen Beds

Photos of Room, 2 Queen Beds

5/5 guest room rating

Room amenities

356 sq ft

Water view

Sleeps 4

2 Queen Beds

More details

Room information

Bed details

Sleeps

Max people: 4Max adults: 4Max children: 3

Room details

2 Queen Beds

33 square metres m2 room with water views

Internet – Free WiFi

Entertainment – 49-inch LCD TV with premium channels

Food & Drink – Mini fridge

Sleep

– Blackout drapes/curtains and bed sheets

Bathroom – Private bathroom, shower, free toiletries and a hairdryer

Practical – Free weekday newspaper, iron/ironing board and laptop workspace

Comfort – Climate-controlled air conditioning

Need to know – Housekeeping on request, toothbrush and toothpaste not available, no cots (infant beds) or rollaway/extra beds available

Non-Smoking

Basic Room, 1 King Bed

Photos of Basic Room, 1 King Bed

Room amenities

220 sq ft

Water view

Sleeps 2

1 King Bed

More details

Room information

Bed details

Sleeps

Max people: 2Max adults: 2Max children: 1

Room details

1 King Bed

20 square metres m2 room with water views

Internet – Free WiFi

Entertainment – 49-inch LCD TV with premium channels

Food & Drink – Mini fridge

Sleep

– Blackout drapes/curtains and bed sheets

Bathroom – Private bathroom, shower, free toiletries and a hairdryer

Practical – Free weekday newspaper, iron/ironing board and laptop workspace

Comfort – Climate-controlled air conditioning

Need to know – Housekeeping on request, toothbrush and toothpaste not available, no cots (infant beds) or rollaway/extra beds available

Non-Smoking

Room, 1 King Bed

Photos of Room, 1 King Bed

Room amenities

220 sq ft

Sleeps 2

1 King Bed

More details

Room information

Bed details

Sleeps

Max people: 2Max adults: 2Max children: 1

Room details

1 King Bed

20 square metres m2

Internet – Free WiFi

Entertainment – 49-inch LCD TV with premium channels

Food & Drink – Mini fridge

Sleep

– Blackout drapes/curtains and bed sheets

Bathroom – Private bathroom, shower, free toiletries and a hairdryer

Practical – Free weekday newspaper, iron/ironing board and laptop workspace

Comfort – Climate-controlled air conditioning

Need to know – Housekeeping on request, toothbrush and toothpaste not available, no cots (infant beds) or rollaway/extra beds available

Non-Smoking

Room, 1 King Bed, Accessible, Bathtub (Mobility & Hearing)

Photos of Room, 1 King Bed, Accessible, Bathtub (Mobility & Hearing)

5/5 guest room rating

Room amenities

323 sq ft

Sleeps 2

1 King Bed

More details

Room information

Bed details

Sleeps

Max people: 2Max adults: 2Max children: 1

Room details

1 King Bed

30 square metres m2

Internet – Free WiFi

Entertainment – 49-inch LCD TV with premium channels

Food & Drink – Mini fridge

Sleep

– Blackout drapes/curtains and bed sheets

Bathroom – Private bathroom, shower/bathtub combination, free toiletries and a hairdryer

Practical – Free weekday newspaper, iron/ironing board and laptop workspace

Comfort – Climate-controlled air conditioning

Accessibility – Wheelchair-width doorways and wheelchair accessible

Need to know – Housekeeping on request, toothbrush and toothpaste not available, no cots (infant beds) or rollaway/extra beds available

Non-Smoking

Room, 2 Queen Beds, Accessible (Mobility & Hearing, Bathtub)

Photos of Room, 2 Queen Beds, Accessible (Mobility & Hearing, Bathtub)

Room amenities

356 sq ft

Water view

Sleeps 4

2 Queen Beds

More details

Room information

Bed details

Sleeps

Max people: 4Max adults: 4Max children: 3

Room details

2 Queen Beds

33 square metres m2 room with water views

Internet – Free WiFi

Entertainment – 49-inch LCD TV with premium channels

Food & Drink – Mini fridge

Sleep

– Blackout drapes/curtains and bed sheets

Bathroom – Private bathroom, shower/bathtub combination, free toiletries and a hairdryer

Practical – Free weekday newspaper, iron/ironing board and laptop workspace

Comfort – Climate-controlled air conditioning

Accessibility – Wheelchair accessible, wheelchair-width doorways and accessible bath

Need to know – Housekeeping on request, toothbrush and toothpaste not available, no cots (infant beds) or rollaway/extra beds available

Non-Smoking

Room, 1 King Bed

Photos of Room, 1 King Bed

4.4/5 guest room rating

Room amenities

220 sq ft

Sleeps 2

1 King Bed

More details

Room information

Bed details

Sleeps

Max people: 2Max adults: 2Max children: 1

Room details

1 King Bed

20 square metres m2

Internet – Free WiFi

Entertainment – 49-inch LCD TV with premium channels

Food & Drink – Mini fridge

Sleep

– Blackout drapes/curtains and bed sheets

Bathroom – Private bathroom, shower, free toiletries and a hairdryer

Practical – Free weekday newspaper, iron/ironing board and laptop workspace

Comfort – Climate-controlled air conditioning

Need to know – Housekeeping on request, toothbrush and toothpaste not available, no cots (infant beds) or rollaway/extra beds available

Non-Smoking

Room/bed type depends on availability at check-in

Room, 2 Queen Beds

Photos of Room, 2 Queen Beds

5/5 guest room rating

Room amenities

356 sq ft

Sleeps 4

2 Queen Beds

More details

Room information

Bed details

Sleeps

Max people: 4Max adults: 4Max children: 3

Room details

2 Queen Beds

33 square metres m2

Internet – Free WiFi

Entertainment – 49-inch LCD TV with premium channels

Food & Drink – Mini fridge

Sleep

– Blackout drapes/curtains and bed sheets

Bathroom – Private bathroom, shower, free toiletries and a hairdryer

Practical – Free weekday newspaper, iron/ironing board and laptop workspace

Comfort – Climate-controlled air conditioning

Need to know – Housekeeping on request, toothbrush and toothpaste not available, no cots (infant beds) or rollaway/extra beds available

Non-Smoking

Room, 1 King Bed, Accessible (Hearing)

Photos of Room, 1 King Bed, Accessible (Hearing)

Room amenities

323 sq ft

Water view

Sleeps 4

1 King Bed

More details

Room information

Bed details

Sleeps

Max people: 4Max adults: 4Max children: 3

Room details

1 King Bed

30 square metres m2 room with water views

Internet – Free WiFi

Entertainment – 49-inch LCD TV with premium channels

Food & Drink – Mini fridge

Sleep

– Blackout drapes/curtains and bed sheets

Bathroom – Private bathroom, shower/bathtub combination, free toiletries and a hairdryer

Practical – Free weekday newspaper, iron/ironing board and laptop workspace

Comfort – Climate-controlled air conditioning

Need to know – Housekeeping on request, toothbrush and toothpaste not available, no cots (infant beds) or rollaway/extra beds available

Non-Smoking

Room, 1 King Bed, Accessible (Hearing)

Photos of Room, 1 King Bed, Accessible (Hearing)

5/5 guest room rating

Room amenities

323 sq ft

Sleeps 2

1 King Bed

More details

Room information

Bed details

Sleeps

Max people: 2Max adults: 2Max children: 1

Room details

1 King Bed

30 square metres m2

Internet – Free WiFi

Entertainment – 49-inch LCD TV with premium channels

Food & Drink – Mini fridge

Sleep

– Blackout drapes/curtains and bed sheets

Bathroom – Private bathroom, shower/bathtub combination, free toiletries and a hairdryer

Practical – Free weekday newspaper, iron/ironing board and laptop workspace

Comfort – Climate-controlled air conditioning

Need to know – Housekeeping on request, toothbrush and toothpaste not available, no cots (infant beds) or rollaway/extra beds available

Non-Smoking

Room, 1 King Bed, Accessible (Mobility & Hearing, Roll-In Shower)

Photos of Room, 1 King Bed, Accessible (Mobility & Hearing, Roll-In Shower)

5/5 guest room rating

Room amenities

323 sq ft

Sleeps 2

1 King Bed

More details

Room information

Bed details

Sleeps

Max people: 2Max adults: 2Max children: 1

Room details

1 King Bed

30 square metres m2, located on the ground floor

Internet – Free WiFi

Entertainment – 49-inch LCD TV with premium channels

Food & Drink – Mini fridge

Sleep

– Blackout drapes/curtains and bed sheets

Bathroom – Private bathroom, shower, free toiletries and a hairdryer

Practical – Free weekday newspaper, iron/ironing board and laptop workspace

Comfort – Climate-controlled air conditioning

Accessibility – Wheelchair accessible, wheelchair-width doorways and roll-in shower

Need to know – Housekeeping on request, toothbrush and toothpaste not available, no cots (infant beds) or rollaway/extra beds available

Non-Smoking
Rating 5 - Excellent. 97 out of 170 reviews
Rating 4 - Good. 45 out of 170 reviews
Rating 3 - Okay. 19 out of 170 reviews
Rating 2 - Poor. 3 out of 170 reviews
Rating 1 - Terrible. 6 out of 170 reviews
4.6/5
Property conditions & facilities
Liked: Cleanliness, staff & service, amenities, property conditions & facilities
Stayed 1 night in Feb 2021
Travelled with family, Travelled with partner
Liked: Cleanliness, staff & service, amenities, property conditions & facilities
Loved it I definitely will go back in the future
Stayed 2 nights in Feb 2021
Stayed 4 nights in Jan 2021
Liked: Cleanliness, staff & service, amenities, property conditions & facilities
Stayed 2 nights in Jan 2021
Travelled with pets, Travelled with partner
Liked: Cleanliness, staff & service, amenities, property conditions & facilities
This was our second stay and not disappointed. Staff very friendly, neat, clean room. We used the pool and found that relaxing. Boxed breakfast was just enough, convenient. Perfect for pets as well. We'll be back in a month or so.
Stayed 2 nights in Jan 2021
Stay in the know with the Expedia app
Get real-time notifications, view your trip details and access mobile-only deals.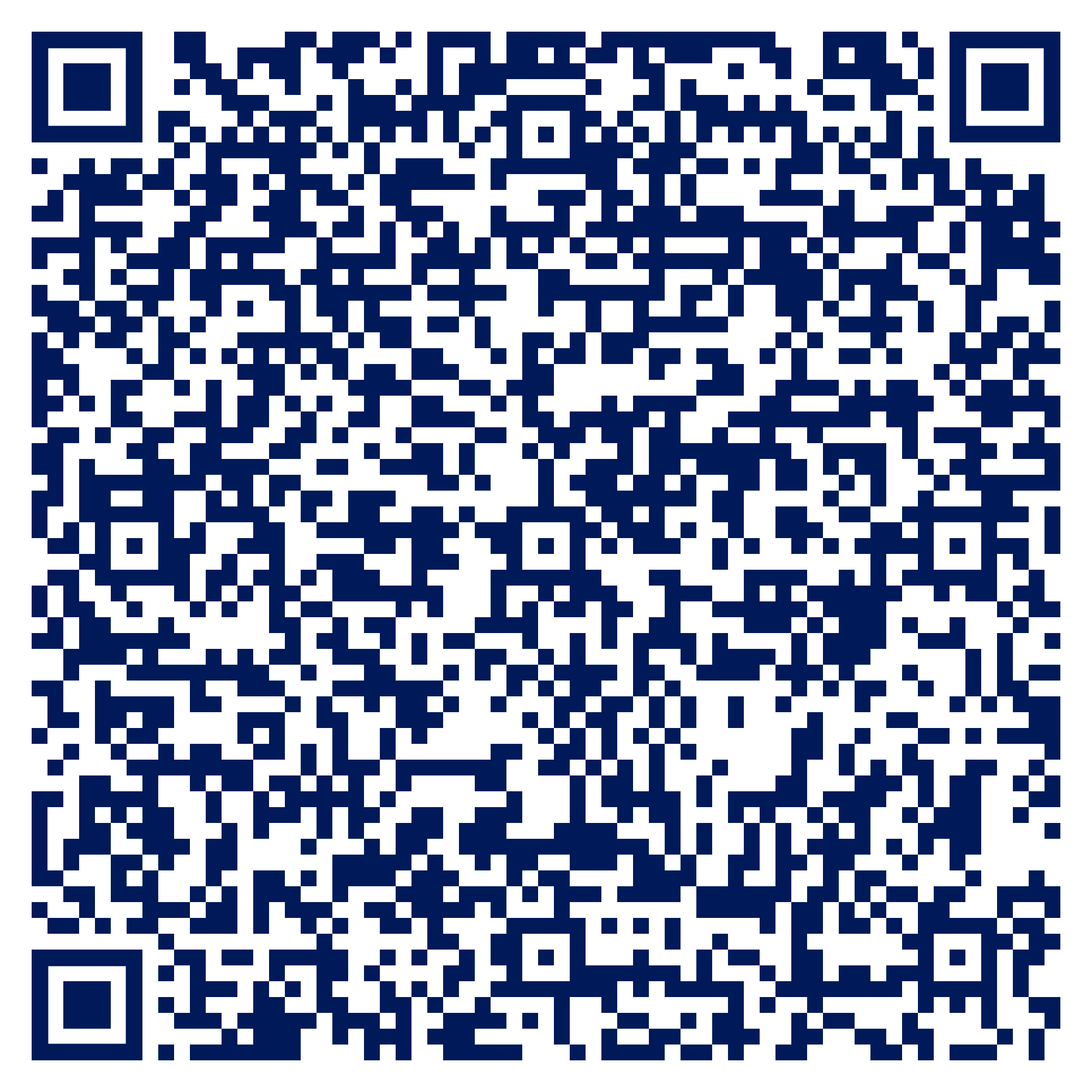 Scan the QR code