Overview of Super 8 by Wyndham Gallipolis Pt Pleasant Area
Choose dates to view prices
Room, 1 Queen Bed, Smoking

Photos of Room, 1 Queen Bed, Smoking

4.3/5 guest room rating

Room amenities

240 sq ft

Sleeps 3

1 Queen Bed

More details

Room information

Bed details

Sleeps

Max people: 3Max adults: 3Max children: 2

Room details

1 Queen Bed

22 square metres m2

Layout – 8 bedrooms

Internet – Free WiFi

Entertainment – 32-inch flat-screen TV with premium channels

Food & Drink – Fridge, microwave and coffee/tea maker

Sleep

– Bed sheets

Bathroom – Private bathroom, shower/bathtub combination, free toiletries and a hairdryer

Practical – Safe, free newspaper and iron/ironing board; rollaway/extra beds and cots/infant beds available on request

Comfort – Air conditioning and daily housekeeping

Smoking

Connecting/adjoining rooms can be requested, subject to availability

Room, 1 Queen Bed, Accessible, Non Smoking (Mobility Accessible)

Photos of Room, 1 Queen Bed, Accessible, Non Smoking (Mobility Accessible)

Room amenities

240 sq ft

Sleeps 3

1 Queen Bed

More details

Room information

Bed details

Sleeps

Max people: 3Max adults: 3Max children: 2

Room details

1 Queen Bed

22 square metres m2

Layout – 3 bedrooms

Internet – Free WiFi

Entertainment – 32-inch flat-screen TV with premium channels

Food & Drink – Fridge, microwave and coffee/tea maker

Sleep

– Bed sheets

Bathroom – Private bathroom, shower/bathtub combination, free toiletries and a hairdryer

Practical – Safe, free newspaper and iron/ironing board; rollaway/extra beds and cots/infant beds available on request

Comfort – Air conditioning and daily housekeeping

Non-Smoking

Connecting/adjoining rooms can be requested, subject to availability

Deluxe Studio Suite, 1 King Bed, Non Smoking

Photos of Deluxe Studio Suite, 1 King Bed, Non Smoking

3.8/5 guest room rating

Room amenities

480 sq ft

Sleeps 3

1 King Bed

More details

Room information

Bed details

Sleeps

Max people: 3Max adults: 3Max children: 2

Room details

1 King Bed

45 square metres m2

Layout – bedrooms

Internet – Free WiFi

Entertainment – 32-inch flat-screen TV with premium channels

Food & Drink – Fridge, microwave and coffee/tea maker

Sleep

– Bed sheets

Bathroom – Private bathroom, shower/bathtub combination, free toiletries and a hairdryer

Practical – Safe, free newspaper and iron/ironing board

Comfort – Air conditioning and daily housekeeping

Need to know – No cots (infant beds) or rollaway/extra beds available

Non-Smoking

Connecting/adjoining rooms can be requested, subject to availability

Room, 2 Queen Beds, Smoking

Photos of Room, 2 Queen Beds, Smoking

Room amenities

240 sq ft

Sleeps 5

2 Queen Beds

More details

Room information

Bed details

Sleeps

Max people: 5Max adults: 5Max children: 4

Room details

2 Queen Beds

22 square metres m2

Layout – 5 bedrooms

Internet – Free WiFi

Entertainment – 32-inch flat-screen TV with premium channels

Food & Drink – Fridge, microwave and coffee/tea maker

Sleep

– Bed sheets

Bathroom – Private bathroom, shower/bathtub combination, free toiletries and a hairdryer

Practical – Safe, free newspaper and iron/ironing board; rollaway/extra beds and cots/infant beds available on request

Comfort – Air conditioning and daily housekeeping

Smoking

Connecting/adjoining rooms can be requested, subject to availability

Studio Suite, 1 King Bed, Non Smoking

Photos of Studio Suite, 1 King Bed, Non Smoking

5/5 guest room rating

Room amenities

280 sq ft

Sleeps 3

1 King Bed

More details

Room information

Bed details

Sleeps

Max people: 3Max adults: 3Max children: 2

Room details

1 King Bed

26 square metres m2

Layout – bedrooms

Internet – Free WiFi

Entertainment – 32-inch flat-screen TV with premium channels

Food & Drink – Fridge, microwave and coffee/tea maker

Sleep

– Bed sheets

Bathroom – Private bathroom, shower/bathtub combination, free toiletries and a hairdryer

Practical – Safe, free newspaper and iron/ironing board; rollaway/extra beds and cots/infant beds available on request

Comfort – Air conditioning and daily housekeeping

Non-Smoking

Connecting/adjoining rooms can be requested, subject to availability

Room, 1 King Bed, Non Smoking

Photos of Room, 1 King Bed, Non Smoking

Room amenities

280 sq ft

Sleeps 3

1 King Bed

More details

Room information

Bed details

Sleeps

Max people: 3Max adults: 3Max children: 2

Room details

1 King Bed

26 square metres m2

Layout – 5 bedrooms

Internet – Free WiFi

Entertainment – 32-inch flat-screen TV with premium channels

Food & Drink – Fridge, microwave and coffee/tea maker

Sleep

– Bed sheets

Bathroom – Private bathroom, shower/bathtub combination, free toiletries and a hairdryer

Practical – Safe, free newspaper and iron/ironing board; rollaway/extra beds and cots/infant beds available on request

Comfort – Air conditioning and daily housekeeping

Non-Smoking

Connecting/adjoining rooms can be requested, subject to availability

Room, 1 Queen Bed, Accessible, Smoking (Mobility Accessible)

Photos of Room, 1 Queen Bed, Accessible, Smoking (Mobility Accessible)

5/5 guest room rating

Room amenities

240 sq ft

Sleeps 3

1 Queen Bed

More details

Room information

Bed details

Sleeps

Max people: 3Max adults: 3Max children: 2

Room details

1 Queen Bed

22 square metres m2

Layout – 2 bedrooms

Internet – Free WiFi

Entertainment – 32-inch flat-screen TV with premium channels

Food & Drink – Fridge, microwave and coffee/tea maker

Sleep

– Bed sheets

Bathroom – Private bathroom, shower/bathtub combination, free toiletries and a hairdryer

Practical – Safe, free newspaper and iron/ironing board; rollaway/extra beds and cots/infant beds available on request

Comfort – Air conditioning and daily housekeeping

Smoking

Connecting/adjoining rooms can be requested, subject to availability

Room, 1 Queen Bed, Non Smoking

Photos of Room, 1 Queen Bed, Non Smoking

4.2/5 guest room rating

Room amenities

240 sq ft

Sleeps 3

1 Queen Bed

More details

Room information

Bed details

Sleeps

Max people: 3Max adults: 3Max children: 2

Room details

1 Queen Bed

22 square metres m2

Layout – 20 bedrooms

Internet – Free WiFi

Entertainment – 32-inch flat-screen TV with premium channels

Food & Drink – Fridge, microwave and coffee/tea maker

Sleep

– Bed sheets

Bathroom – Private bathroom, shower/bathtub combination, free toiletries and a hairdryer

Practical – Safe, free newspaper and iron/ironing board; rollaway/extra beds and cots/infant beds available on request

Comfort – Air conditioning and daily housekeeping

Non-Smoking

Connecting/adjoining rooms can be requested, subject to availability

Room, 1 Queen Bed, Non Smoking (Efficiency)

Photos of Room, 1 Queen Bed, Non Smoking (Efficiency)

Room amenities

280 sq ft

Sleeps 3

1 Queen Bed

More details

Room information

Bed details

Sleeps

Max people: 3Max adults: 3Max children: 2

Room details

1 Queen Bed

26 square metres m2

Layout – 4 bedrooms

Internet – Free WiFi

Entertainment – 32-inch flat-screen TV with premium channels

Food & Drink – Fridge, microwave and coffee/tea maker

Sleep

– Bed sheets

Bathroom – Private bathroom, shower/bathtub combination, free toiletries and a hairdryer

Practical – Safe, free newspaper and iron/ironing board; rollaway/extra beds and cots/infant beds available on request

Comfort – Air conditioning and daily housekeeping

Non-Smoking

Connecting/adjoining rooms can be requested, subject to availability

Studio Suite, 1 King Bed, Smoking

Photos of Studio Suite, 1 King Bed, Smoking

Room amenities

280 sq ft

Sleeps 3

1 King Bed

More details

Room information

Bed details

Sleeps

Max people: 3Max adults: 3Max children: 2

Room details

1 King Bed

26 square metres m2

Layout – bedrooms

Internet – Free WiFi

Entertainment – 32-inch flat-screen TV with premium channels

Food & Drink – Fridge, microwave and coffee/tea maker

Sleep

– Bed sheets

Bathroom – Private bathroom, shower/bathtub combination, free toiletries and a hairdryer

Practical – Safe, free newspaper and iron/ironing board; rollaway/extra beds and cots/infant beds available on request

Comfort – Air conditioning and daily housekeeping

Smoking

Connecting/adjoining rooms can be requested, subject to availability

Room, 2 Queen Beds, Non Smoking

Photos of Room, 2 Queen Beds, Non Smoking

3.6/5 guest room rating

Room amenities

240 sq ft

Sleeps 5

2 Queen Beds

More details

Room information

Bed details

Sleeps

Max people: 5Max adults: 5Max children: 4

Room details

2 Queen Beds

22 square metres m2

Layout – 20 bedrooms

Internet – Free WiFi

Entertainment – 32-inch flat-screen TV with premium channels

Food & Drink – Fridge, microwave and coffee/tea maker

Sleep

– Bed sheets

Bathroom – Private bathroom, shower/bathtub combination, free toiletries and a hairdryer

Practical – Safe, free newspaper and iron/ironing board; rollaway/extra beds and cots/infant beds available on request

Comfort – Air conditioning and daily housekeeping

Non-Smoking

Connecting/adjoining rooms can be requested, subject to availability

Room, 1 King Bed, Smoking

Photos of Room, 1 King Bed, Smoking

Room amenities

280 sq ft

Sleeps 3

1 King Bed

More details

Room information

Bed details

Sleeps

Max people: 3Max adults: 3Max children: 2

Room details

1 King Bed

26 square metres m2

Layout – bedrooms

Internet – Free WiFi

Entertainment – 32-inch flat-screen TV with premium channels

Food & Drink – Fridge, microwave and coffee/tea maker

Sleep

– Bed sheets

Bathroom – Private bathroom, shower/bathtub combination, free toiletries and a hairdryer

Practical – Safe, free newspaper and iron/ironing board; rollaway/extra beds and cots/infant beds available on request

Comfort – Air conditioning and daily housekeeping

Smoking

Connecting/adjoining rooms can be requested, subject to availability
Rating 5 - Excellent. 68 out of 268 reviews
Rating 4 - Good. 108 out of 268 reviews
Rating 3 - Okay. 49 out of 268 reviews
Rating 2 - Poor. 28 out of 268 reviews
Rating 1 - Terrible. 15 out of 268 reviews
3.7/5
Property conditions & facilities
Stayed 1 night in Jan 2021
Liked: Cleanliness, staff & service, property conditions & facilities
The staff was very friendly and answered any questions.Willing to make my stay as comfortable as could be for being my home away from home.
Stayed 6 nights in Nov 2020
Not happy
We arrived late, left early, got bit up by something, not real happy
Stayed 1 night in Nov 2020
It is right next door to a Bob Evans restaurant which is a positive thing, but my view was of the parking lot.
Stayed 1 night in Oct 2020
Liked: Staff & service, room comfort
Stayed 1 night in Oct 2020
Stay in the know with the Expedia app
Get real-time notifications, view your trip details and access mobile-only deals.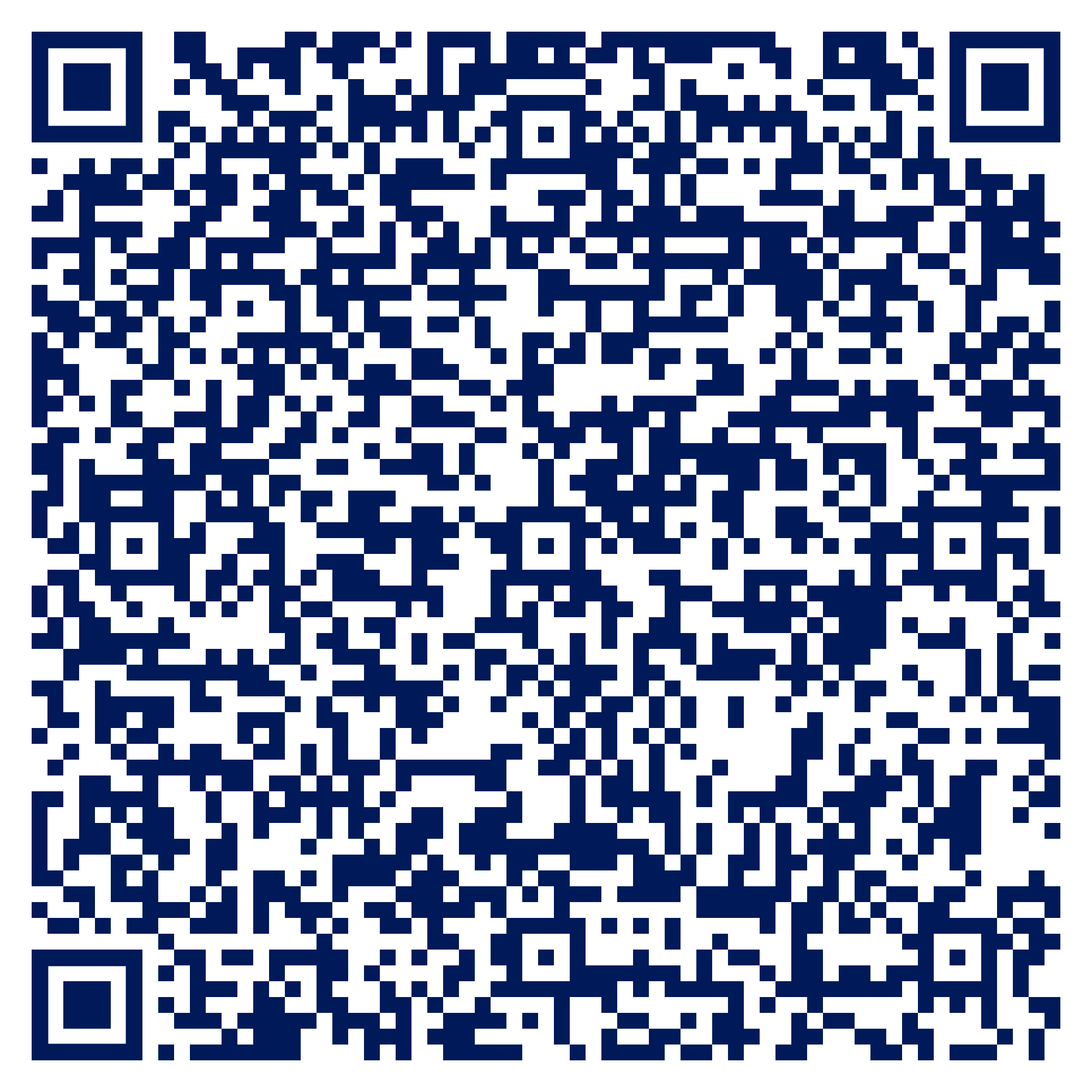 Scan the QR code