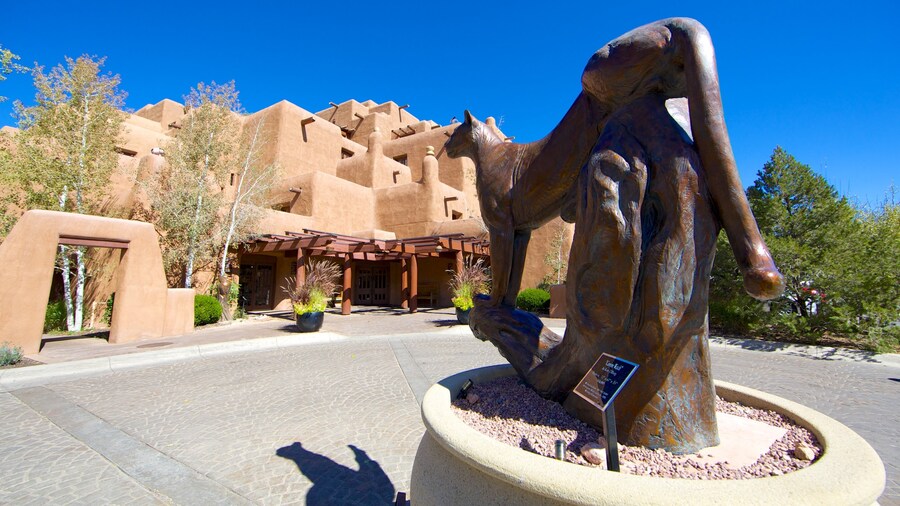 Search over 1 million properties and 550 airlines worldwide
Free cancellation on most hotels. Because flexibility matters.
Why rent a car in New Mexico?
With its magnificent natural landscapes composed of snow-capped mountain peaks, expansive arid deserts, deep canyons and forests, is it any wonder that New Mexico has always had a capacity to beguile adventurers and artists?
This is one of the most unique states in the US, with wide open spaces dotted with fascinating towns and cities that captivate the visitor. Car rental in New Mexico is undoubtedly the best way to get around in comfort given the distances between different attractions, and it gives you the flexibility to really immerse yourself in the desert lifestyle at your leisure.
How to get to and around New Mexico?
The largest airport in New Mexico is Albuquerque International Airport, served by a number of national carriers. Situated virtually in the centre of the state, it is convenient for wherever you happen to be staying while there.
New Mexico is a fascinating part of the US with many visitor attractions, but it does require a car to get around if you are to see as much of it as possible in a short space of time.
What brands are available?
Choose from a wide selection of vehicles to suit your every need with the Expedia search tool. We work with a range of car rental companies in New Mexico including Hertz, Avis and Sixt to ensure you take advantage of the best deals and discounts available.
Must-sees within an easy drive of New Mexico
Albuquerque sits at a high altitude out in the desert, adjacent to the Rio Grande. Known for its interesting Pueblo Revival architecture, the city is at its most breathtaking at night, when many buildings are brightly illuminated against the dark desert sky. October sees the International Balloon Fiesta, when hundreds of colourful hot air balloons take to the air, the biggest event of its kind in the world.
Four hours south of Albuquerque and also straddling the Rio Grande, El Paso is a vibrant city just made for outdoor activities. From rock-climbing to hiking the rugged terrain, the landscape here, especially in the Franklin Mountains State Park, is spectacular. You may encounter a variety of desert wildlife while exploring, such as golden eagle and coyote. A jewel in the desert, Santa Fe is the state capital of New Mexico, with a particularly diverse artistic community. The adobe-walled Pueblo Revival architecture so distinctive of this region is almost uniform in Santa Fe, and the city has an effervescent cultural and museum scene.
To the west of New Mexico lies Las Vegas, the original Sin City and always one of the hottest destinations in the US. Whether you're there for the gambling, the entertainment, or just the sheer luxury of the hotels, there's nowhere else quite like Vegas.
Tips and tricks for driving in New Mexico
Driving in New Mexico is for the most part very easy, with wide open roads and little traffic compared to many other parts of the country. However, many visitors who are not familiar with the state will often request satnav from their New Mexico car hire company to help get around.
Remember that driving distances between destinations can often be long, so plan ahead by filling up the car before departure and carrying bottled water with you.
Ready to plan your New Mexico city break?
Save time, hassle and money on your New Mexico trip by using the Expedia search tool to find everything you need while you're away, from great value car hire in New Mexico to hotels, flights and even inspiration on what to do and see.