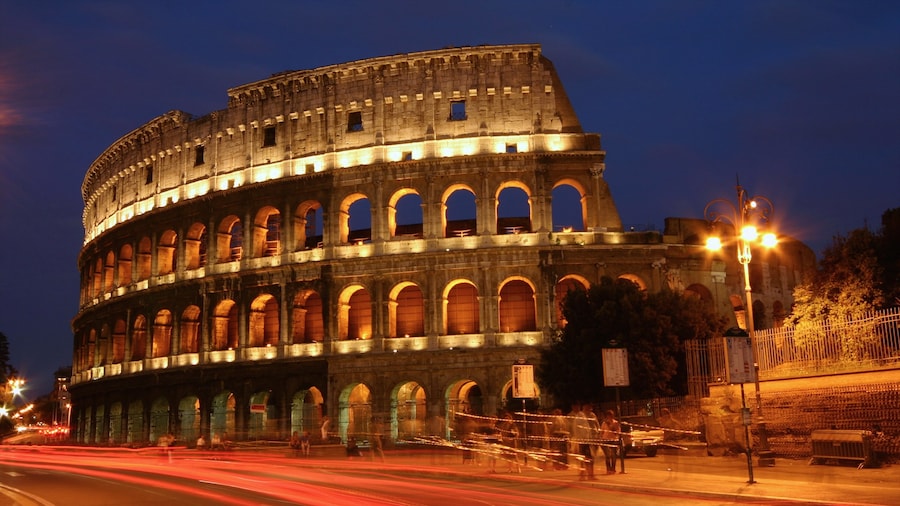 Search over 1 million properties and 550 airlines worldwide
Free cancellation on most hotels. Because flexibility matters.
Why rent a car in Italy?
Italy is a country that's rich in tradition, heritage and ceremony. It's also an incredibly varied place, from the high fashion of Milan to the commanding ruins of Rome, via the gasp-inducingly beautiful Amalfi coast and pomp and circumstance of Vatican City. Whichever side of Italy you choose to visit, you'll be rewarded with friendly, passionate locals, a warm and sunny climate, and a national cuisine so good it's taken over the world.
Book a hire car in Italy and you can spend your days taking in everything this country has to offer. The boot of Italy stretches about 730 miles from Switzerland in the north, all the way down to the sparkling Mediterranean. From there, it's easy to hop on a ferry to Malta, Cyprus or one of the other islands that dot the Med's calm blue waters. Or, take your rental car over the border and visit the boulevards of Monaco, Switzerland's epic mountains, or the underappreciated beauty of Croatia.
How to get to and around Italy?
Italy has a variety of airports to choose from. The most popular are Leonardo Da Vinci Airport, just outside of Rome, Venice Marco Polo Airport, or Florence Airport. Whichever you choose, you'll find it easy to get about the country – plenty of motorways make navigating the relatively large nation (by European terms) a cinch.
What brands are available?
Il Bel Paese has plenty of top-quality rental providers to choose from. Book a hire car in Italy and you can choose from trusted brands like Europcar, Hertz and Firefly, and reliable local providers like Sicily by Car.
Must-sees within an easy drive of Italy
No visit to Italy is a complete without a few days spent in Rome. Italy's ancient capital was once the centre of the world, and an incredible amount of that Roman past is still standing. The Colosseum is the big draw, and the nearby Pantheon is another must-see. Vatican City also offers plenty to those interested in history and architecture. Visit the Vatican Museum to learn more about the role this tiny nation-within-a-nation has played in global history.
Italy is famous for its romance, and perhaps no city on earth is as romantic as Venice. It's easy to spend a few days simply walking the canalside paths and eating in the many excellent osterias and ristorantes (head for side streets away from the tourist traps to find the best), but the city also holds many of the best examples of Renaissance artworks in the world. St Mark's Basilica is perhaps the finest, with an interior that features a dazzling dome, ancient sculptures and more than four square kilometres of gold mosaics.
Tips and tricks for driving in Italy
Italy is a pleasant place to drive, but navigating your way through a city can sometimes be a white-knuckle experience. Italian motorists can be a little forceful – make sure to use your indicators, but be aware that other motorists may not use theirs and never assume that anyone will respect your right of way.
Ready to plan your Italy city break?
Ready to plan your trip to Italy? Start planning with this Rome city guide, and use the Expedia search tool to find the very best deals on flights and hotels, and to research popular attractions and activities.