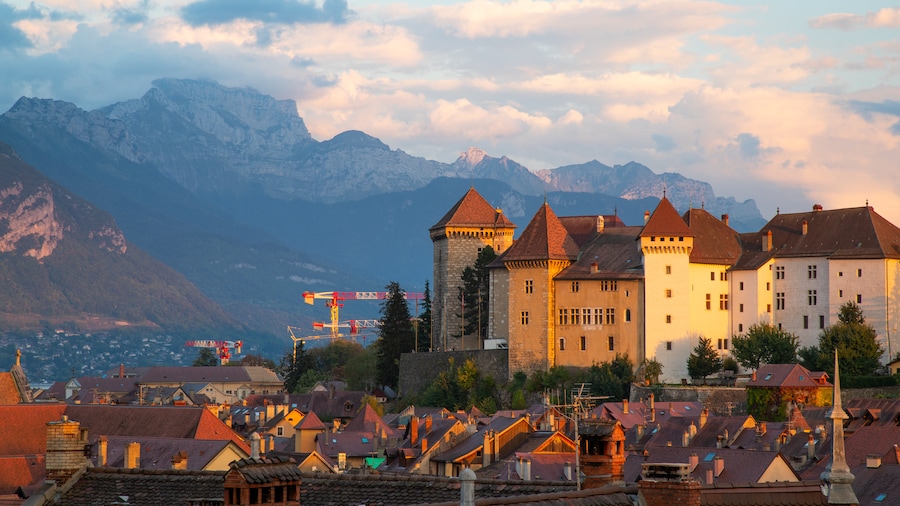 Search over 1 million properties and 550 airlines worldwide
Free cancellation on most hotels. Because flexibility matters.
Why rent a car in France?
Few countries in the world have contributed as much to global culture and philosophy as France, and the French are justifiably proud of their fabulous and varied nation. Whether you're drawn to the Alpine sweep of the east, the gasp-inducing beauty of the Provencal coast, cosmopolitan Paris or the endless vineyards of Bordeaux and Alsace, France has the ability to delight, amaze and surprise in equal measure.
Book a hire car in France and you're free to explore the nation at the slow and considered pace it demands. Plus, France's west European location means it's simple to cross the border to Germany, Switzerland, Spain or Belgium, and create your own country-hopping itinerary.
How to get to and around France?
France's main airports cluster around Paris, though there are plenty of other alternatives. The most popular include Charles De Gaulle and Paris Orly Airport (both 30 minutes from Paris itself), while the nation's southern reaches are best accessed from Marseille Airport.
What brands are available?
Book a rental car in France and you'll be able to choose from plenty of trusted and reliable providers. Pick from brands like Hertz or Europcar, or cheaper options such as Budget.
Must-sees within an easy drive of France
Flew into Paris? It'd be rude to leave without sampling all the City of Lights has to offer. The city's more notable attractions don't need to be listed here, but there's plenty you can do off of the beaten track. Delve into literary history at Marche Mouffetard, a favourite of Ernest Hemingway and a colourful street market where you can still enjoy the same patisseries that delighted the author a century ago.
Don't miss the Palace of Versailles either, just 40 minutes west of the city by hire car. Quite apart from its starring role in 20th century history (the infamous Treaty of Versailles was signed here in 1919) it's a perfect example of gloriously decadent 18th century French architecture.
For a very different kind of holiday, take your rental car to the south coast. The region is a dream world – all sheltered turquoise coves, bleached white boulevards and glorious, unfiltered sunlight. The cities of Cannes, Nice and Toulouse all have their own attractions, while the principality of Monaco (not technically in France, but just next door) is ideal for lovers of fast cars, yachts and haute cuisine. The best beaches are found around here, too – Plage de la Côte des Basques, in Biarritz, is often included in lists of the world's finest beaches and is well worth a visit. Find it at France's southwestern tip, just 50 minutes across the border from Spain's San Sebastian.
Tips and tricks for driving in France
France drives on the right, like the rest of mainland Europe, so you shouldn't expect anything out of the ordinary. Be sure to switch off speed camera alerts on your satnav though – French law punishes their use with a €1,500 fine, and you could also have your car confiscated.
Ready to plan your France city break?
Inspired to visit France for yourself? Start your planning with this Paris city guide, and use the Expedia search tool to hunt out the best deals on flights and hotels, and to research the best sights and activities.