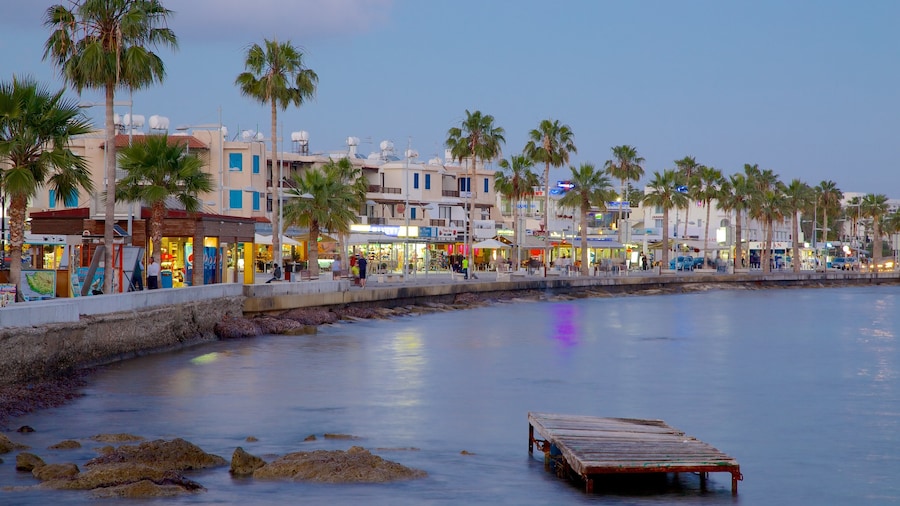 Search over 1 million properties and 550 airlines worldwide
Free cancellation on most hotels. Because flexibility matters.
Why rent a car in Cyprus?
Cyprus is famous for its warm climate, stunning beaches and delicious cuisine. The tiny island in the east Mediterranean also been witness to an awful lot of history, stretching back to the Roman era and even earlier, and it's bursting with opportunities to explore it. Plus, when you fly to Cyprus, you're ideally positioned to combine your visit into a multi-country itinerary that includes Turkey, Greece or Lebanon .
Book a hire car in Cyprus and you'll be free to live the island life at your own pace. It's a compact nation, one of the smallest in Europe, and it takes just four hours to drive from its easternmost point to its westernmost point.
How to get to and around Cyprus?
Most visitors to Cyprus will arrive through Paphos International Airport . From here, it's a short drive by rental car to pretty much any of the main resorts. The party town of Ayia Napa is about two hours east, while the capital, Nicosia, is about an hour and a half away. Paphos itself is a beautiful city to spend a few days in, and you can reach the centre from the airport in around 20 minutes.
What brands are available?
Book a hire car in Cyprus and you'll be free to choose from a wide range of trusted and reliable providers, including Sixt and Avis. It's best to book ahead, to minimise waiting time on arrival.
Must-sees within an easy drive of Cyprus
The island's big draws are its natural assets: those glorious beaches and the calm, warm waters of the Mediterranean. You can sample pretty much every possible water sport here, whether you're interested in surfing, water-skiing, or exploring the depths with a scuba tank or snorkel. Once you're done, head inland and hike through the glorious, pine-scented forests. In the winter, it's even possible to ski in the Troodos Mountains.
Cyprus's blend of Turkish and Greek culture has resulted in a best-of-both-worlds cuisine, as well as some additions that are uniquely Cypriot, like halloumi. It's best experienced at a meze restaurant, with small dishes shared between friends alongside good wine and conversation. For the authentic experience, try it in Nicosia, the central city that's half Greek Cypriot and half Turkish Cypriot.
Limassol is Cyprus's second largest city, and one of its oldest. Explore the past at Kolossi Castle, an ancient Crusader castle dating from the 14th century, or head to  as a fortress for the Crusaders in the 14th century. Or, visit Paphos, where you can explore the ruins of Nea Paphos, the city that stood here as long ago as the 4th century BC.
Tips and tricks for driving in Cyprus
Unlike most of the rest of Europe, Cypriots drive on the left hand side. You'll soon get used to it, but be particularly alert if you start your journey in a place without traffic. Without other cars to remind you, it's easy to find yourself driving on the right again.
Ready to plan your Cyprus city break?
Itching to get started on your own Cyprus or Europe adventure? Use this Cyprus guide and the Expedia travel tool to search out the best deals on car hire, flight and hotels, and to discover all of the best attractions and activities.