Perhaps one of the most famous beach cities in the world, Brazil's Rio de Janeiro has plenty of golden stretches of sand to choose from. Whether you check out the well-known beaches of Copacabana or Ipanema or head to one of the lesser-known spots, your time in Rio is sure to include some time by the water. Here are some of the best things to do in Rio de Janeiro that allow you plenty of ample beach time.
Also make sure to check out our sun and sand sales for all of the best beach break deals!
Take a Hike
While Copacabana and Ipanema are indeed two of the most famous beaches, if you venture into other parts of Rio you can find plenty of slices of coastline that are nearly untouched. Strap on your hiking boots and spend a half-day trekking with HardCore Sports; on this tour, you'll visit five beaches only accessible on foot or by boat, including Grumari, Buzigos, Perigoso, Meio Funda, and Inferno. Far from the busy beaches you'll see throughout Rio, these spots allow you to really relax and unwind, the waves against the shore making for the perfect soundtrack.
Bike the Beaches
For a great taste of Rio's scenic coastline, take a bike tour with Gray Line Brazil and pedal past all the city's most famous beaches and swanky properties. Starting at Ipanema Beach - made famous by Tom Jobim's beloved song "Girl from Ipanema" - cruise your way down the tree-lined canal of Jardim de Alah and head toward the ritzy Leblon neighbourhood. Feel the breeze in your hair as you make your way toward the gorgeous Rodrigo de Freitas Lagoon, where the turquoise waters will take your breath away.
Go Canoeing
If you've indulged in a few too many delicious beach snacks in Rio - of which there are many - get in your daily exercise by joining an outrigger canoeing tour by Gray Line Brazil. See Rio's waterfront from a different perspective as you head out from Urca Beach, passing rainforest-covered mountains and uninhabited islands as you make your way to Forca Beach. There, cool off with a swim right at the foot of the incredible Sugarloaf Mountain. There's no better way to spend a day on the water in Rio!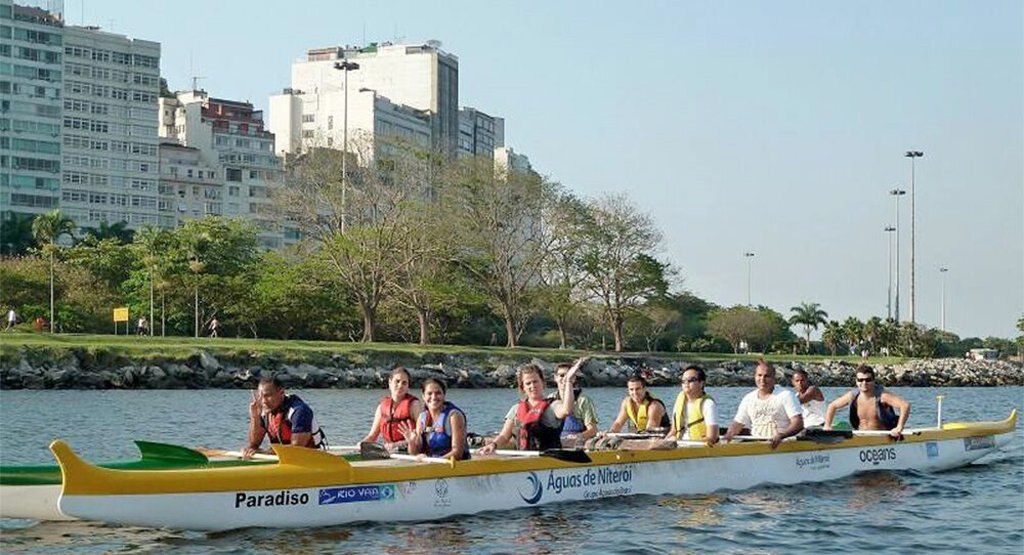 Try a Sightseeing Cruise
If you want to see the very best of Rio de Janeiro, try a sailing cruise with Gray Line Brazil around the gorgeous Guanabara Bay. On the cruise, you'll get to see the iconic Christ the Redeemer statue, the soft white sands of Copacabana, the 16th century Fortaleza de Santa Cruz de Barra, and the Rio-Niteroi Bridge, one of the southern hemisphere's longest bridges. If you want to get a glimpse of Rio's vibrant city centre and some of its most well-known beaches, this is definitely the cruise for you.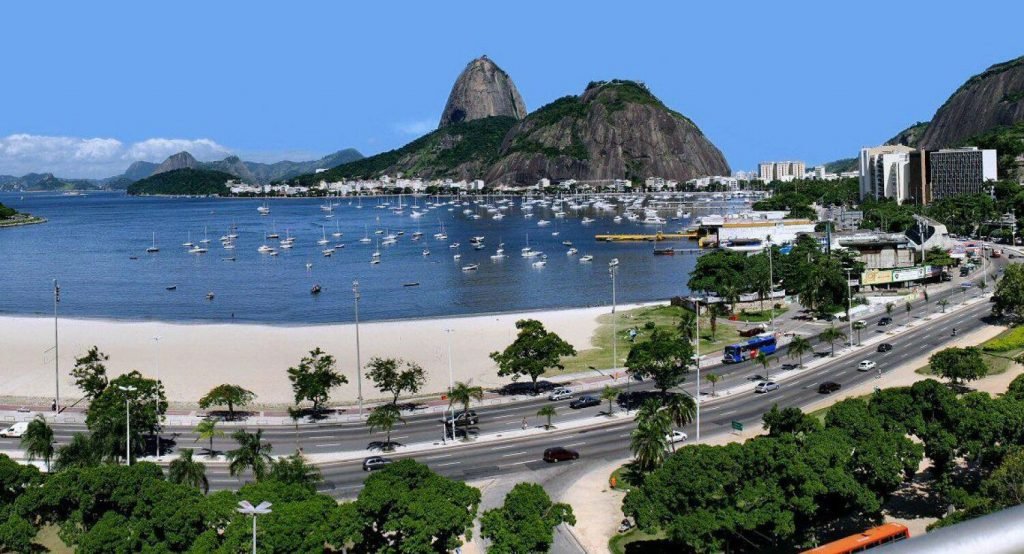 However you decide to spend your holiday in Rio de Janeiro, there are plenty of ways to explore its beaches. With its long strips of sand, cerulean waters, and endless sunshine, it's no wonder Rio is known as one of the world's top beach destinations.
Check out our interactive map for the 2017 Flip Flop report on beach etiquette.